[Advertising: Affiliate Links]
Sometimes I need a break. And chocolate. You know that, too? Luckily, these chocolaty oatmeal cookies aren't baked and thus prepared really quick.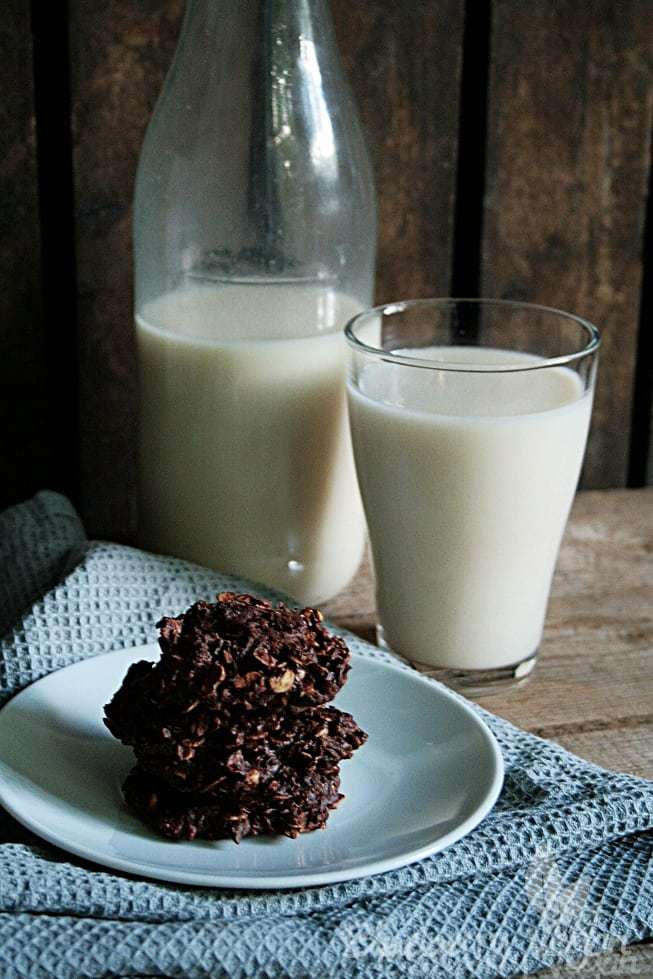 They are made without extra sugar, but still taste deliciously sweet. All you have to have to prepare them is a bowl, a fork and some ingredients, that you'll probably have at home. The cookies don't get firm, but stay a little soft. Keep them in your fridge for a fast treat.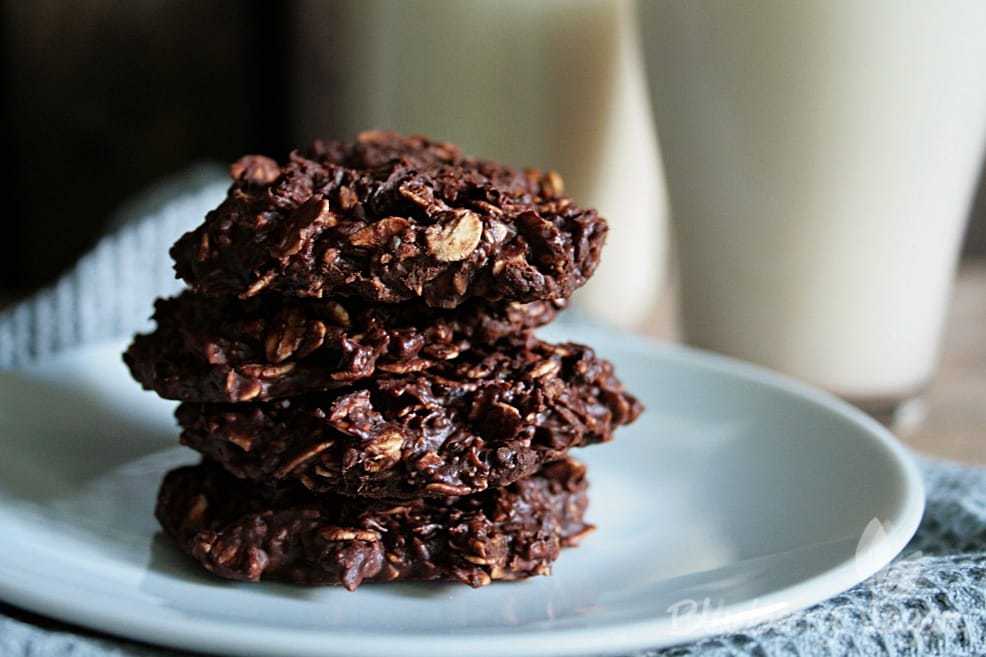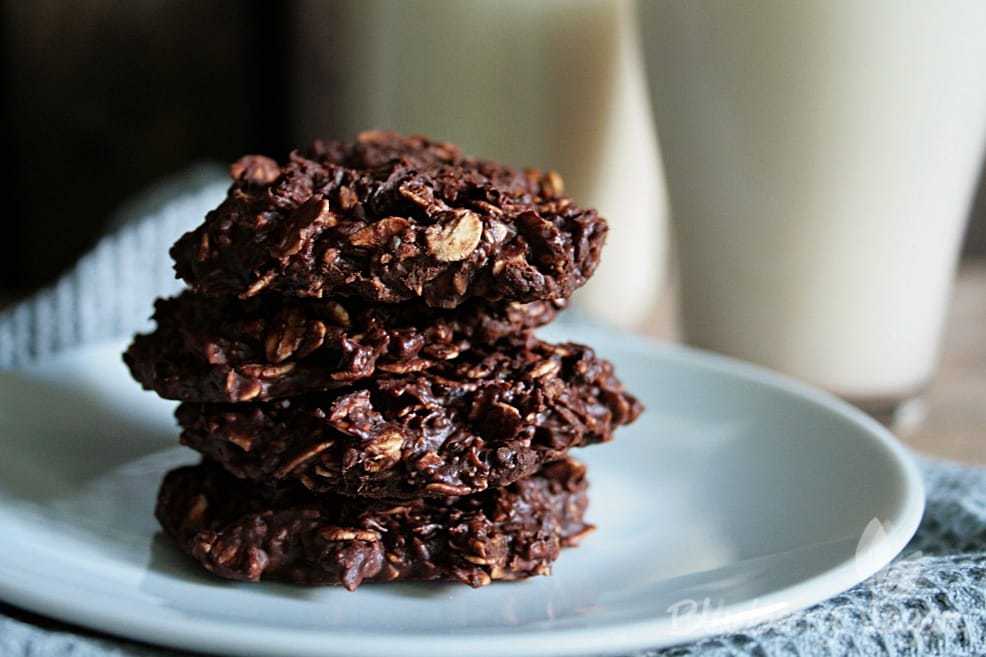 The oat milk tastes great with the cookies, but also in your granola in the morning. And it is much cheaper, than buying it in a supermarket. To make it, you'll need a nut milk bag or cheesecloth to press the milk through. I use this cloth.
I wish you a delicious break!
Love,
Rina
Want more cookies? Also try quick chocolate cookies, chocolate chip cookies, chocolate orange cookies, granola cookies, spritz cookies, coconut macaroons and spitzbuben cookies.

No Bake Oatmeal Cookies with Oat Milk
Ergibt/Yield:
6 Cookies and 1 liter (4 Cups) Oat Milk
Zutaten/Ingredients
For the Oatmeal Cookies:
1 medium-sized banana
50 g (1/4 cup) dark chocolate chips
100 g (1/2 cup plus 2 tbsp) rolled oats
1 tbsp chia seeds
1 tsp cocoa powder
1 pinch vanilla


For the oat milk:
1 cup ice cubes
approx. 850 ml (3 1/2 cups) cold water
100 g (1/2 cup plus 2 tbsp) rolled oats
2 dates
1 pinch salt
Zubereitung/Instructions
Oatmeal cookies:
In a bowl mash the banana with a fork. Melt the chocolate chips and stir everything together. On a piece of parchment paper form 6 cookies and let them firm in the fridge. Store the cookies in there until you eat them.


Oat Milk:
Pour the ice cubes in a high-speed blender and fill up with cold water to 1 liter (4 cups). Then add oats, dates and salt and blend for 1 minute. Sieve through a nut milk bag or cheesecloth and pour in a bottle. Keep in the fridge and use within 3 days.
Tipps/Notes
The firm parts will separate from the water in the milk. Shake it, before using, to combine them again.