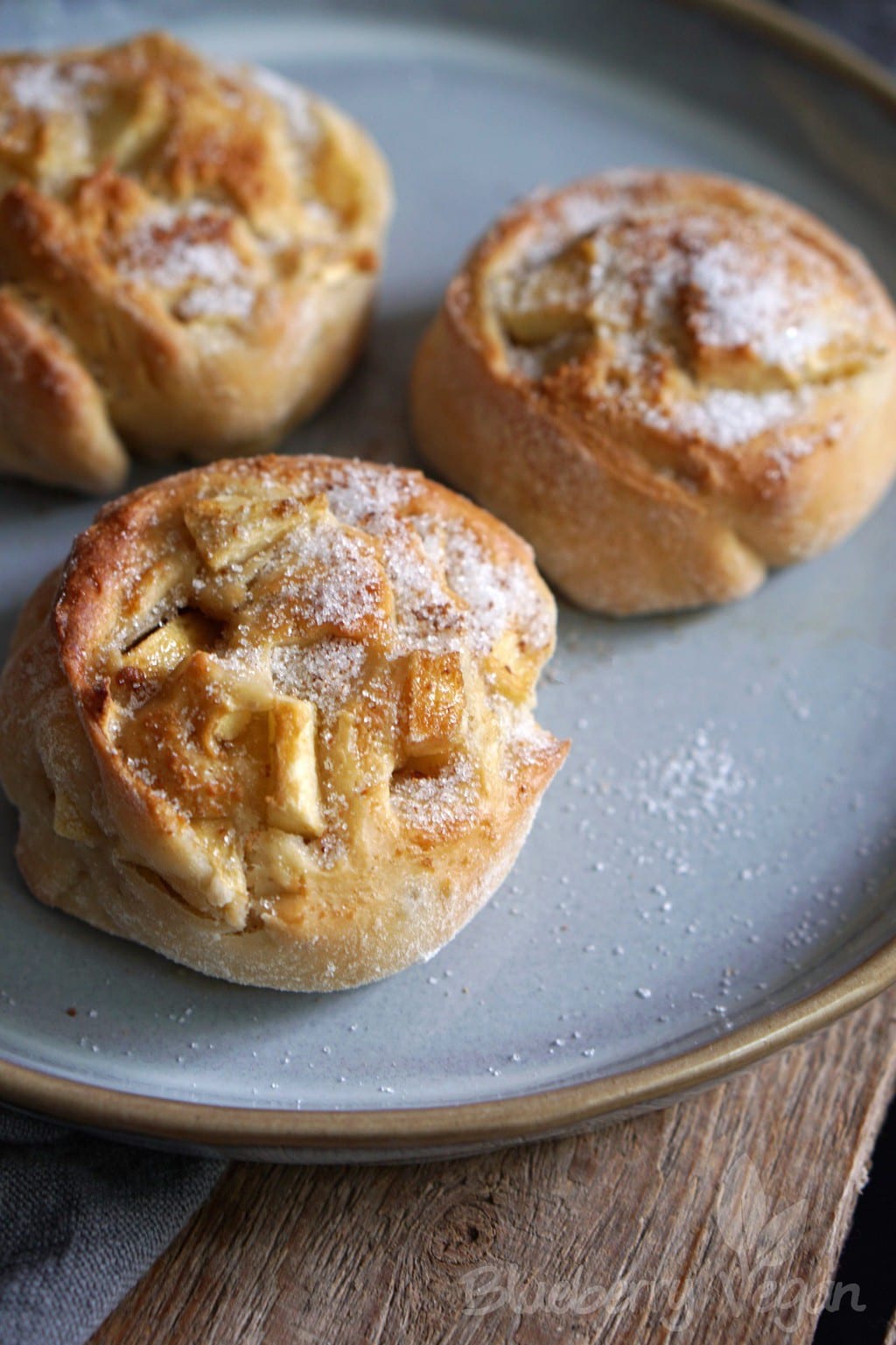 It's autumn again! Time for colorful trees, rainy Sundays on the couch with candlelight and a pot of tea. I like those leisurely rituals that the quieter seasons bring along.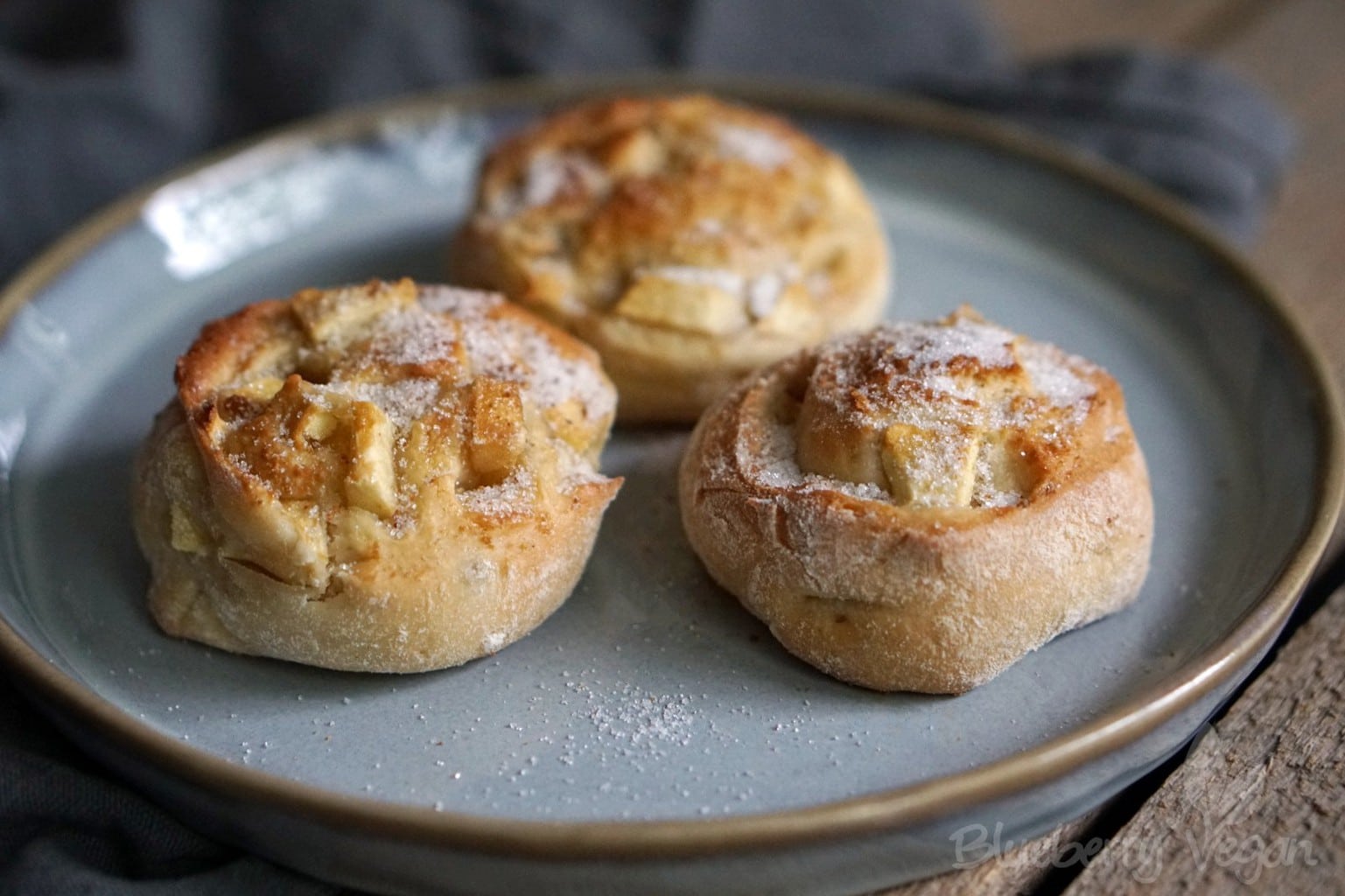 For your next tea or coffee party, I have a very simple, but soooo delicious recipe for you that will sweeten these hours for you. If you don't have much time on your hands, you can also use a store-bought yeast dough and save dough proofing time.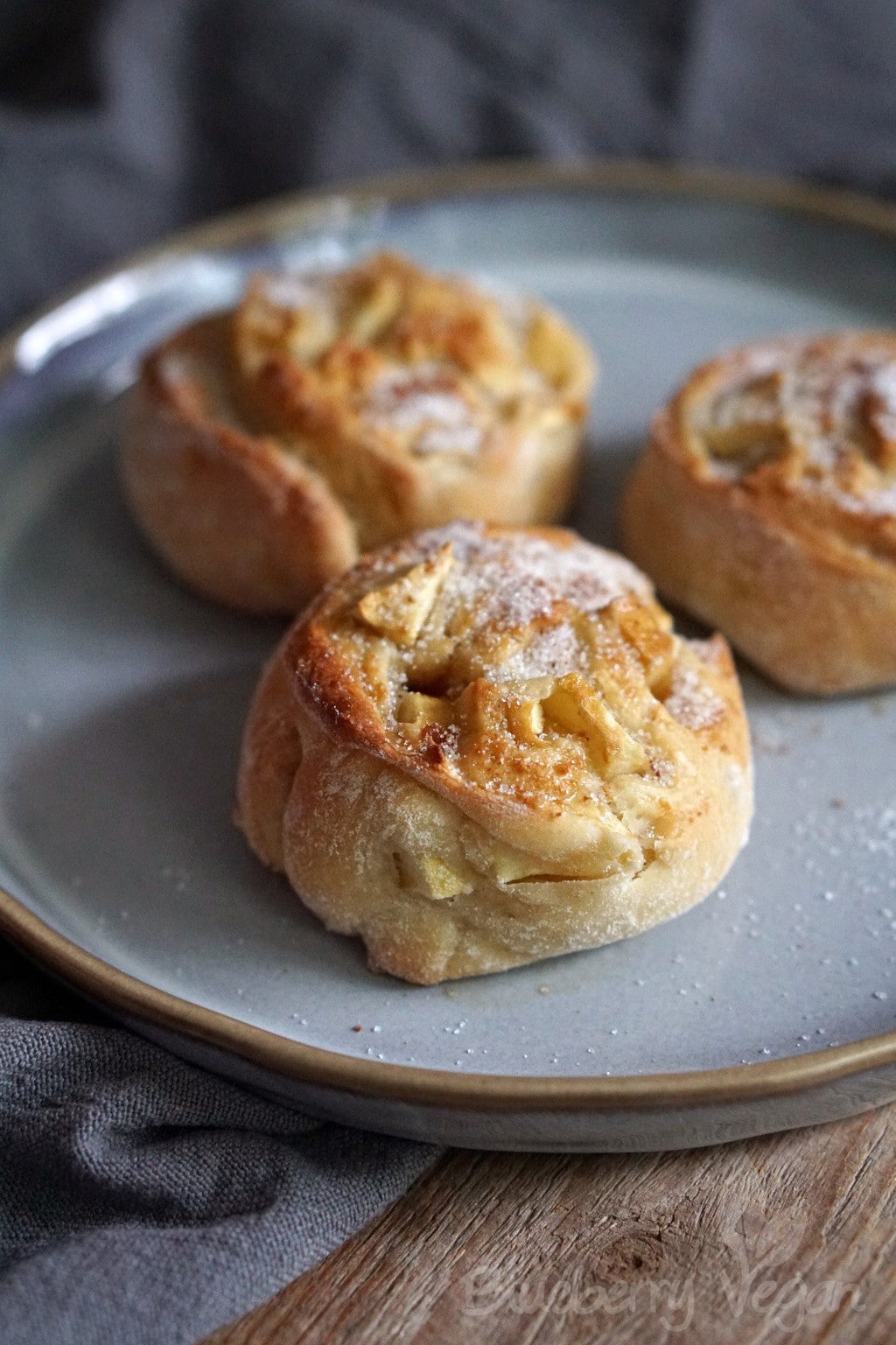 And now: Make yourself comfortable and enjoy your treat!
Love,
Rina
Juicy and Sweet Apple Rolls
Ergibt/Yield:
8 - 10 Schnecken
Zutaten/Ingredients
For the dough:
400 g (14 oz) flour
1 pk. dry active yeast
6 tbsp vanilla sugar
75 g (2.6 oz) melted vegan butter
approx. 180 - 200 ml (about 3/4 cup) non-dairy milk, lukewarm


For the filling:
3 apples - I love Braeburn for this
1/4 lemon
cinnamon - to taste


Also:
Zubereitung/Instructions
Heat the oven to 50°C (120°F). Then switch off.


In a large bowl, knead all the ingredients for the dough thoroughly to form a soft, homogeneous dough. I put it in my machine for at least 5 minutes. Then dust with a little flour, cover and let rise in the warm oven until the dough has doubled. It takes about 1 hour with me. So that the dough gets enough air, I clamp a wooden spoon in the oven door.


A few minutes before the dough has doubled, peel the apples and cut into fine cubes. Drizzle with a little lemon juice to prevent them from browning. Line a baking sheet with parchment paper.


Then dust the work surface with flour and roll out the dough in a rectangular shape. Spread the apple pieces evenly on the dough piece. If you want, you can put some cinnamon on top. Roll up the dough from one long side and cut into pieces about 3 cm (bit more than an inch) wide. Place the pieces upright on the baking sheet and let rise for another 10 minutes while the oven preheats.


Heat the oven to 180°C (360°F) and then bake the apple rolls for about 25 minutes until they are golden-brown.


Put some sugar in a small bowl and toss the apple rolls in it while they are still warm. Serve lukewarm.