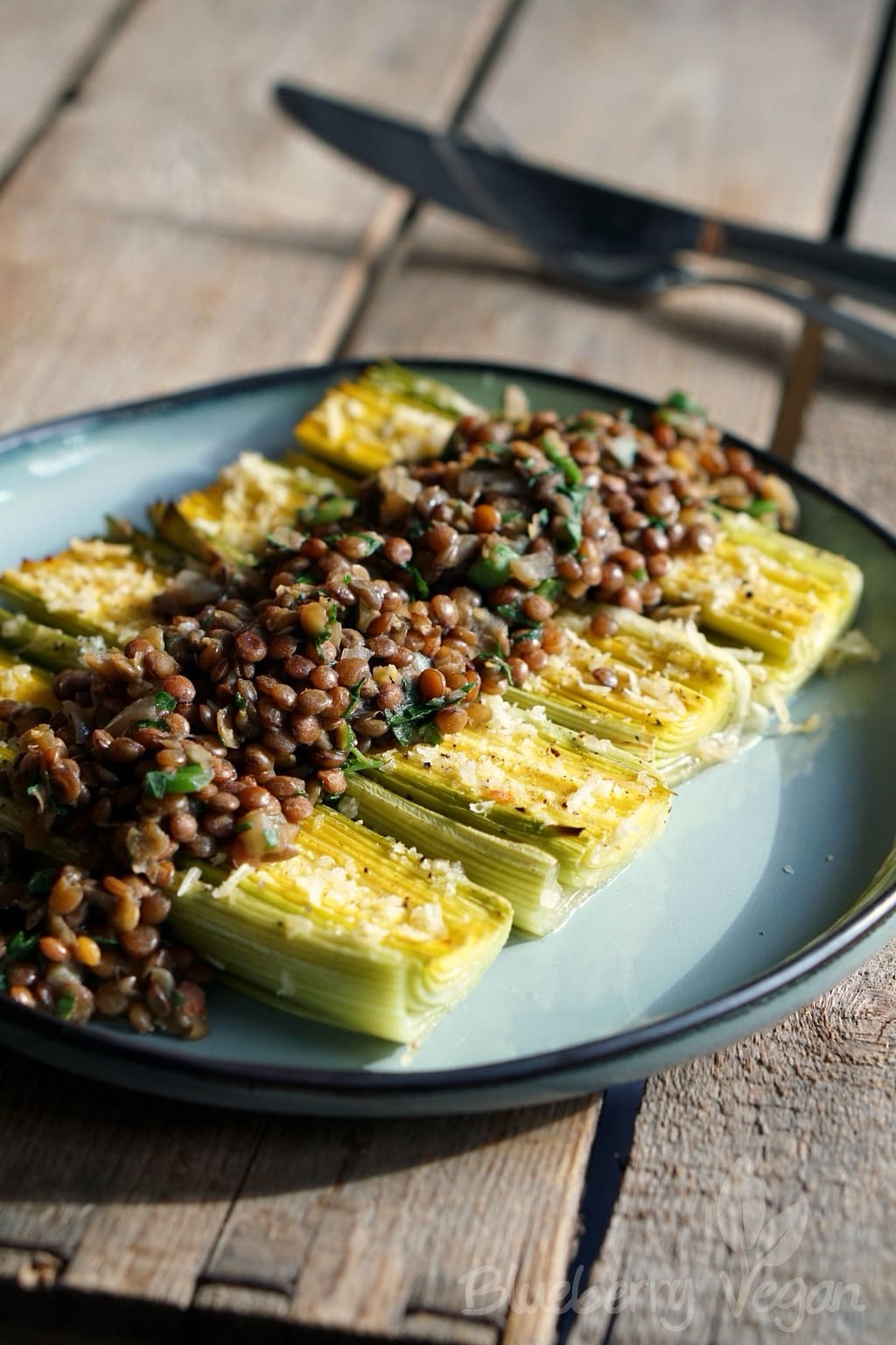 Yesterday when I was shopping for groceries, there was some beautiful leek. Really thick, crisp sticks. I just couldn't resist…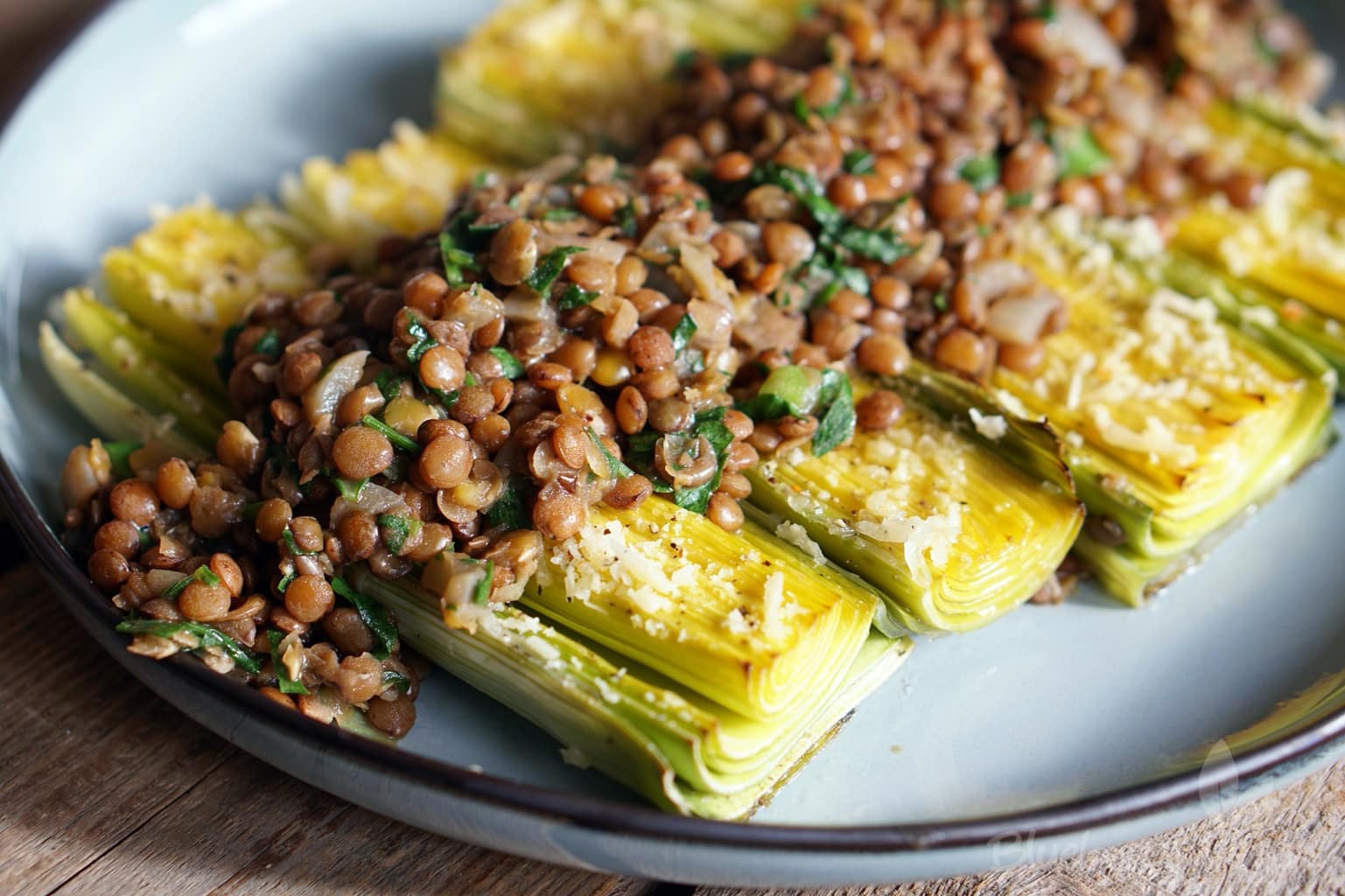 I baked leeks for the first time, which is very different from when it is cooked. It becomes soft in the oven, but retains its structure and is deliciously sweet.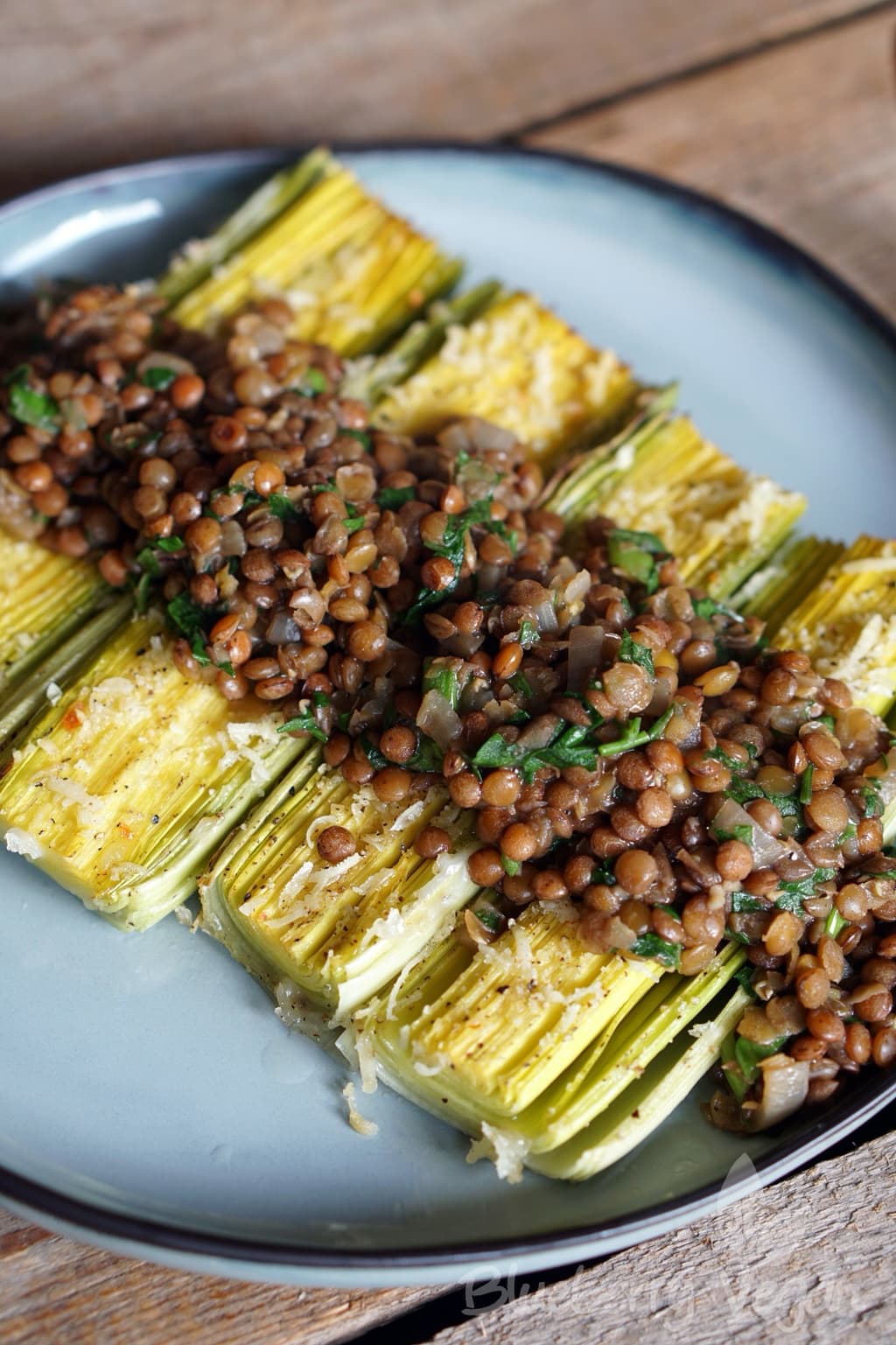 I got a vegan parmesan cheese with chili from a friend that I used for this dish. You can of course also use other alternatives. Then pour some chilli over the leeks.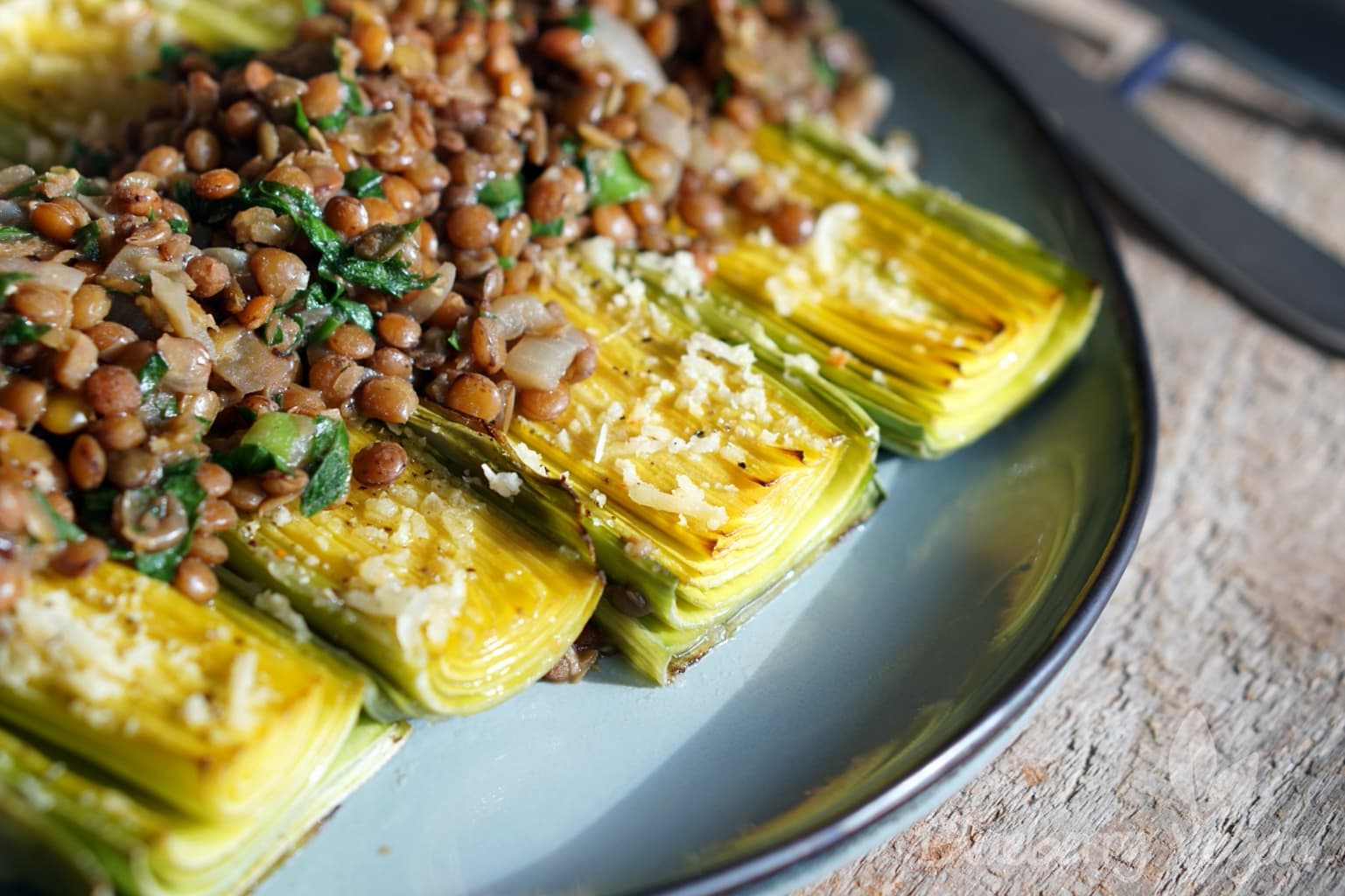 Enjoy!
Love,
Rina
Want more leek? Then also try leek and potato tart, leek on flatbread, vegan cheesy leek soup, phyllo dough tarte flambée and potato and leek soup.

Baked Leeks with Tangy Lentils
Zutaten/Ingredients
For the leeks:
2 sticks leek
2 tbsp oil
2 tbsp grated vegan parmesan
salt
pepper


For the lentils:
150 g mountain lentils
1 onion
1 spring onion
1 clove garlic
1 tbsp oil
500 ml vegetable broth
1 tbsp lemon juice
salt
pepper
1/4 bunch of parsley
Zubereitung/Instructions
Preheat the oven to 180° C (360° F).


Cut off the green feathery part of the leeks and halve the lower part lengthways. If necessary, wash out sand. If you have got very long leeks, shorten them in the middle.
Place the leeks in a baking dish and drizzle with oil. Add salt and pepper and sprinkle with vegan parmesan. Bake in the oven for about 25 minutes.


While the leeks are in the oven, prepare the lentils. Finely chop the onion and braise in a saucepan in hot oil until translucent. Press in the garlic and sauté briefly. Then put the lentils in the pan and fry for 2 minutes. Deglaze with the broth and simmer for about 20 minutes with the lid tilted.


Cut the spring onion into rings and chop the parsley. As soon as the lentils are cooked but still firm, switch off the stove, stir in the spring onions and parsley and season with lemon juice, salt and pepper.


Arrange leeks and lentils on two plates and serve immediately.