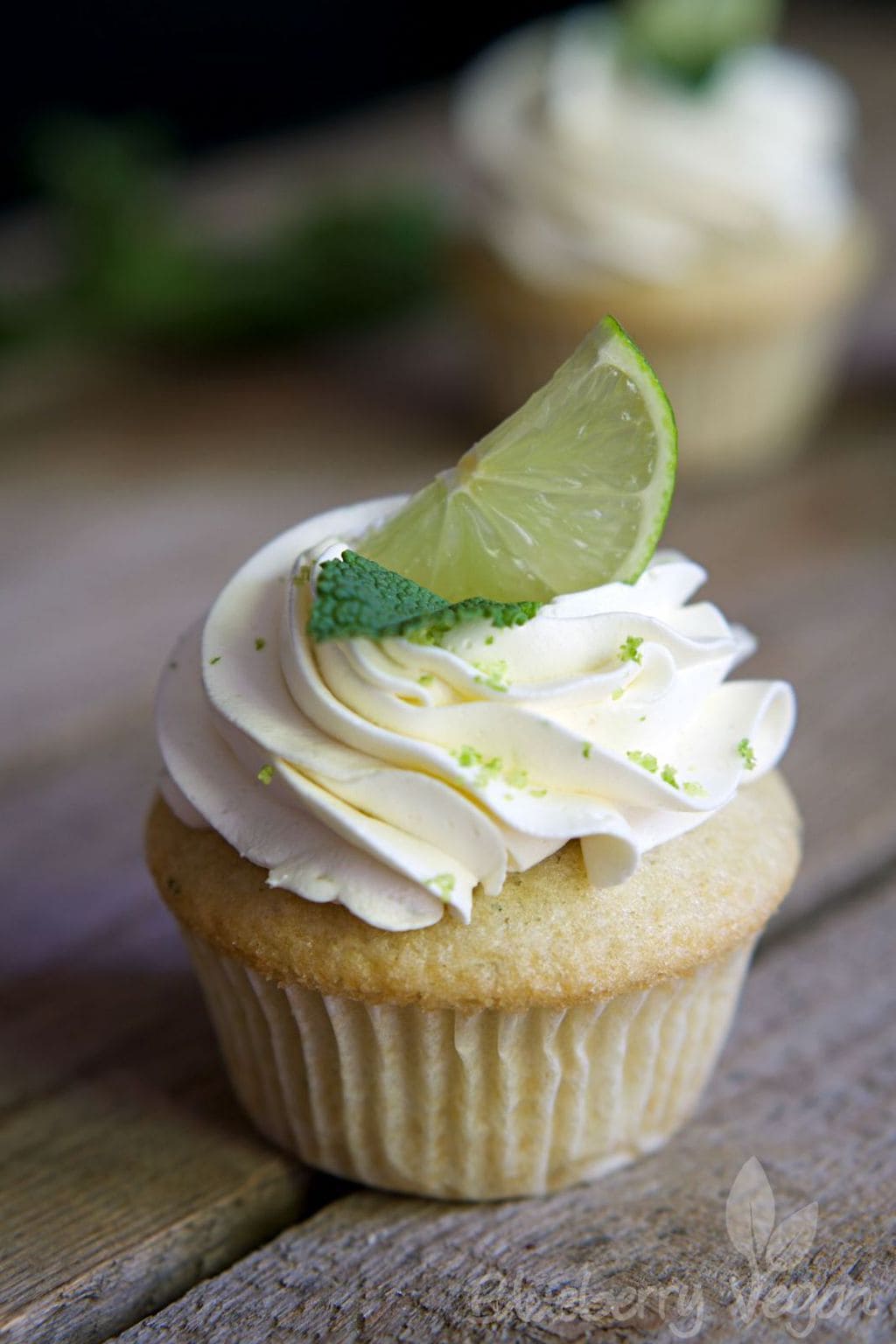 [Advertising: Affiliate Links]
Yesterday I was at my sister's wedding. Because of a great organization, a fantastic garden and the perfect weather it was a great celebration.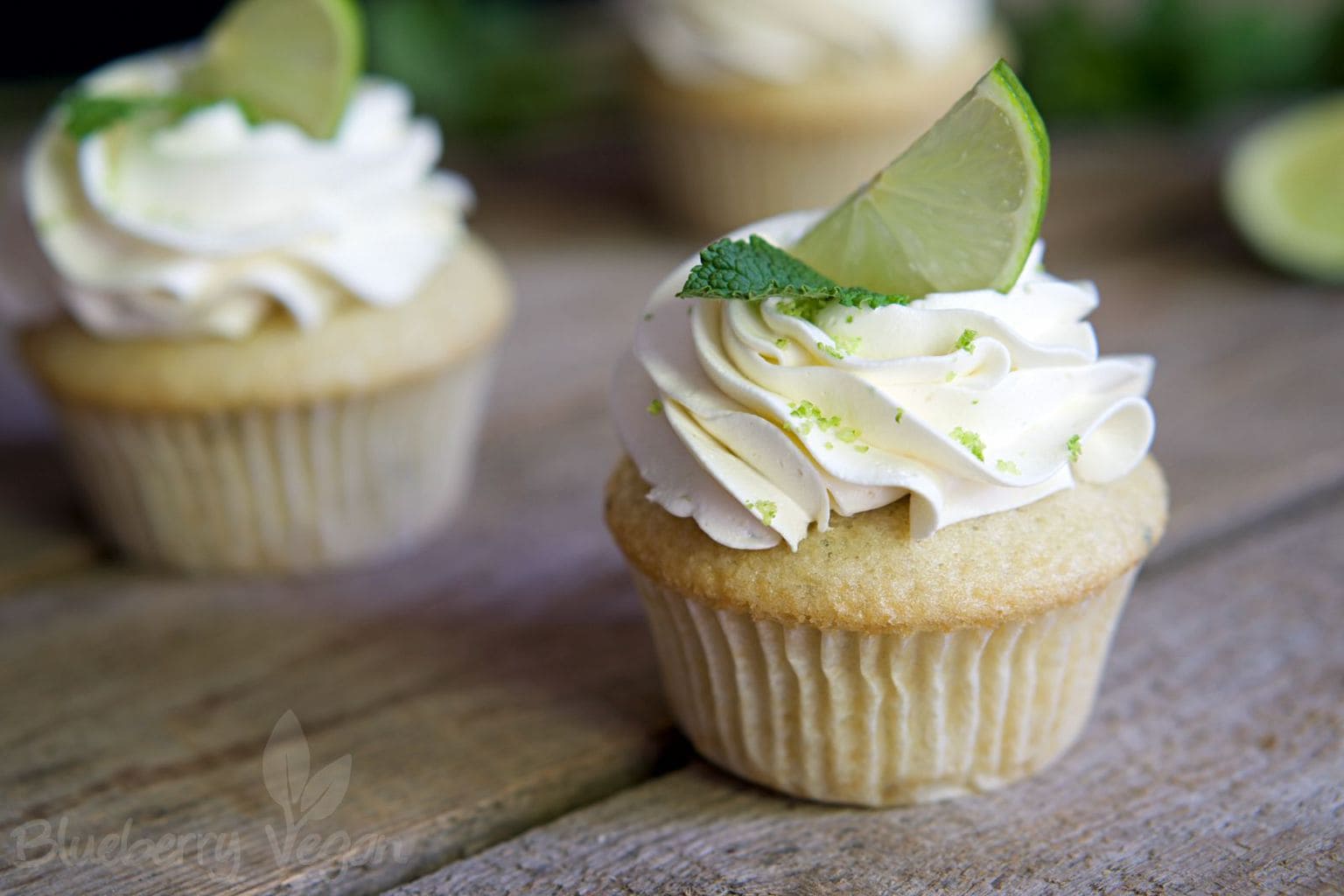 To have something vegan at the cake buffet, my sister asked me to make my chocolate cupcakes, which she loves.
As a surprise I also made mojito cupcakes to match the perfect summer weather. Since they were instantly eaten up and there were some recipe requests, I wrote down the recipe for you.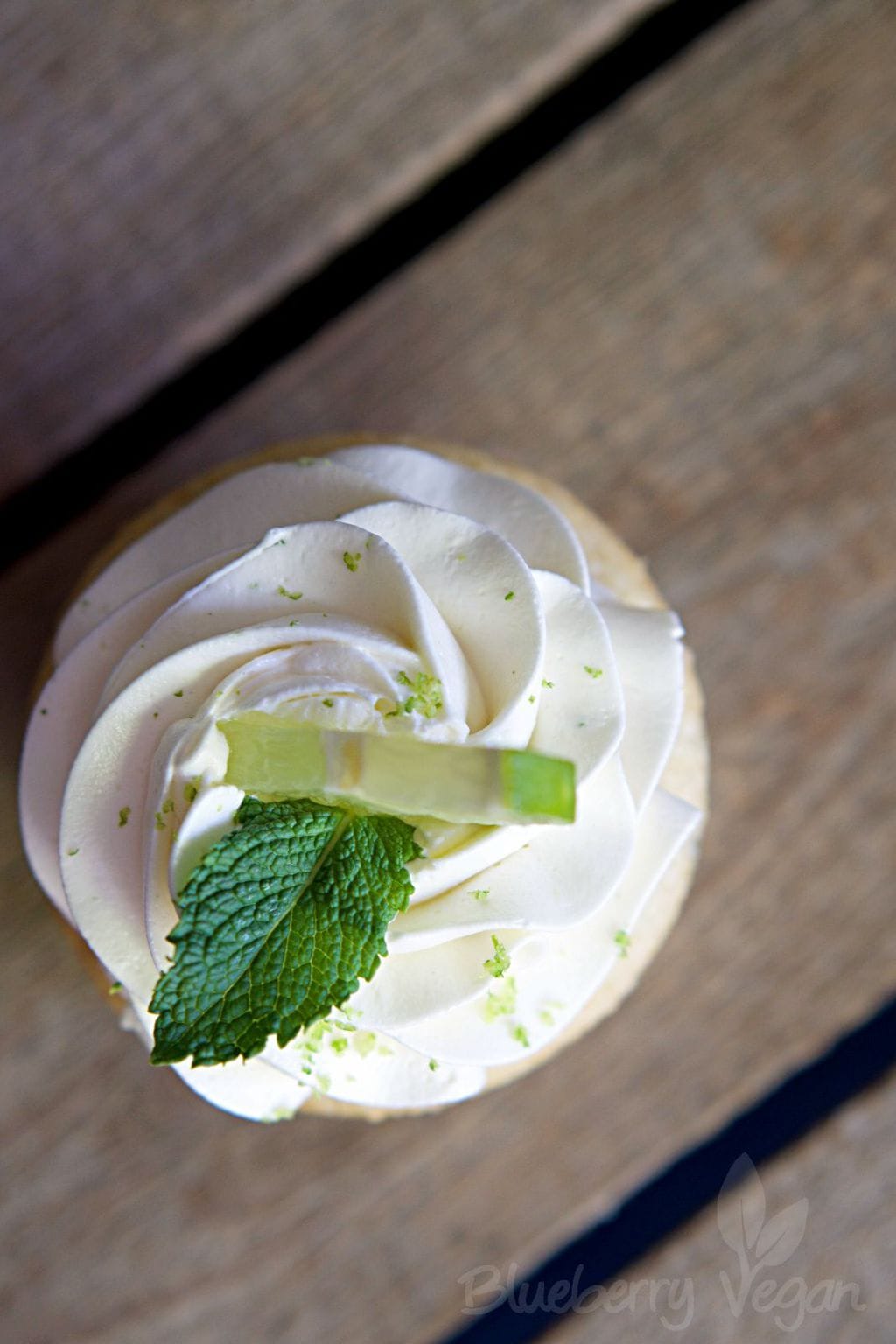 Have fun baking!
Love,
Rina
You like cupcakes? Here are more recipes: strawberry cupcakes, simple chocolate and vanilla cupcakes, orange and lemon cupcakes, mocha cupcakes, apple cinnamon cupcakes and gingerbread cupcakes.

Fluffy Mojito Cupcakes
Ergibt/Yield:
12 Cupcakes
Zutaten/Ingredients
For the cupcakes:
250 ml (1 cup) soy milk
1 tbsp lime juice
1 lime, the peel of it
2 tbsp chopped mint
80 ml (1/3 cup) neutral-tasting oil
160 g (3/4 cup) sugar
250 g (1 1/3 cup) flour
3/4 tsp baking powder
1/2 tsp baking soda
1/2 tsp salt


For the buttercream:
2 tbsp white rum
1/2 lime, the juice of it
3 sprigs mint
2 tbsp sugar
2 tbsp flour
150 g (5.3 oz) vegan butter
1 tbsp powdered sugar


Also:
2 limes
12 small mint leaves
Zubereitung/Instructions
Preheat the oven to 180° C (360° F), equip a muffin tray with paper liners.


In a big bowl whisk soy milk and lime juice and let curdle for about 5 minutes, add the chopped mint and lime peel and let steep for a couple of minutes. Then add sugar and oil and whisk for 1 minute until foamy.


Lay a sieve over the bowl and measure the dry ingredients in it, then sieve over the wet ingredients and mix briefly. If there are only a few lumps left, it is perfect, don't overmix.


Pour the dough evenly in the cupcake liners. This works best with an ice cream scoop with ejection function or when you pour the batter in a freezer bag, cut off a corner and pipe it in the paper liners.


Bake in the oven for about 18 - 23 minutes until a toothpick comes out clean. Let cool for 5 minutes in the muffin pan, then remove and let cool completely on a cooling rack.


For the buttercream pour about 150 ml (1/2 cup plus 2 tbsp) boiling water over the mint sprigs and make a strong mint tea. Mix the white rum with the lime juice and add mint tea until you got 150 ml (1/2 cup plus 2 tbsp) liquid. Pour the mixture in a pot and add sugar and flour, stir well and bring to boil. Let simmer for 1 - 2 minutes, then pour in a bowl and cover the pudding with clingfilm to prevent it from getting a skin. Put it directly on the pudding, not on top of the bowl.


Let pudding and butter get room temperature. Then beat butter and powdered sugar 3 - 4 minutes until fluffy, then beat in the pudding one tablespoon after another and beat until it is really fluffy. This takes a couple of minutes.


Fill the buttercream into a piping bag and pipe on the cupcakes. Put halve a slice of lime and a mint leaf into each cupcake and sprinkle lemon peel over.
Tipps/Notes
You'll need three limes in total, to slice one, rub off the peel of two and use their juice.
If the buttercream curdles, beat it again with two tablespoons of hot coconut oil. This way it will become smooth again.
To pipe the buttercream I use a
Wilton 1M star tip
. Also my
beloved muffin tray
is from Wilton. I got the nicely
see-through paper-liners
online.