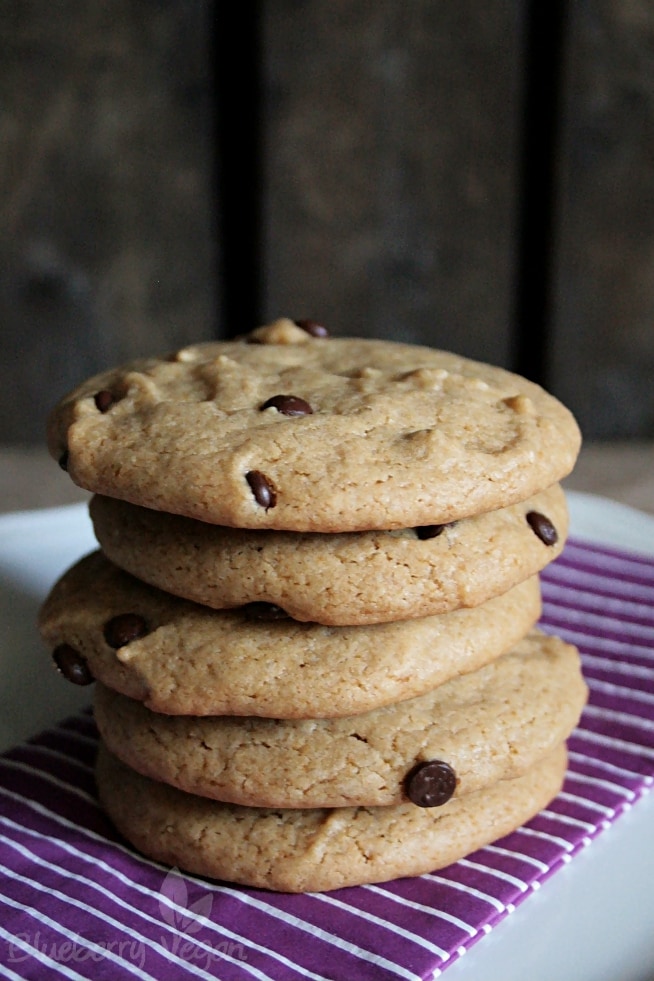 [Advertising: Affiliate Links]
So easy and yet so delicious are chocolate chip cookies.
You only need a few ingredients, that everybody always has in stock (at least I do), a fork and a bowl to make these little, tasty things in a hurry.
You start with beating oil and sugar for about two minutes, until a caramel-like texture has formed. The soy milk with its lecithin helps with that. If you don't combine sugar and oil properly you will get still delicious, but greasy and granular cookies.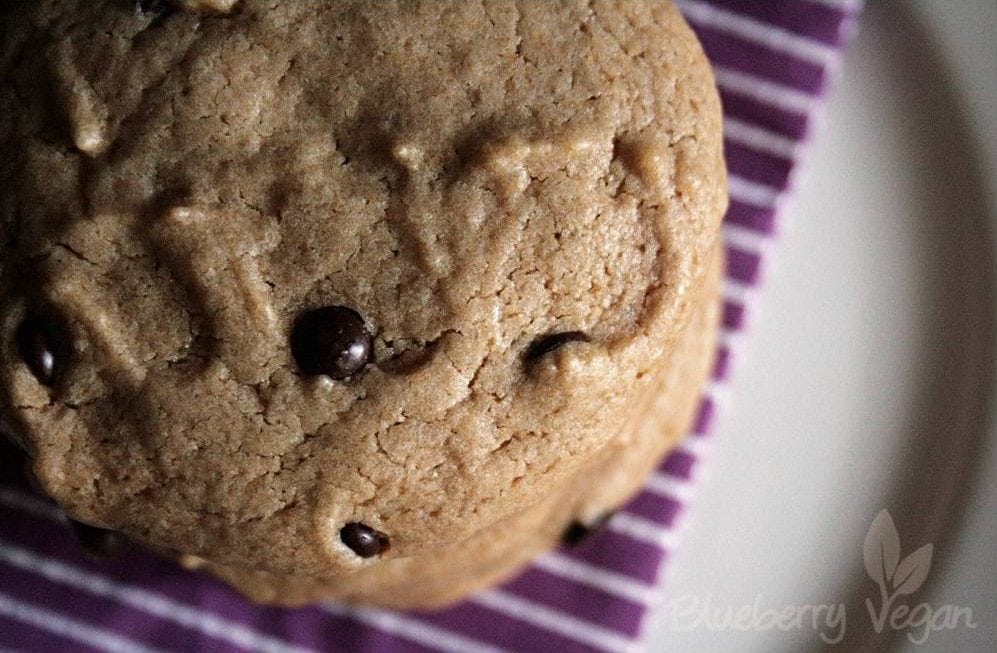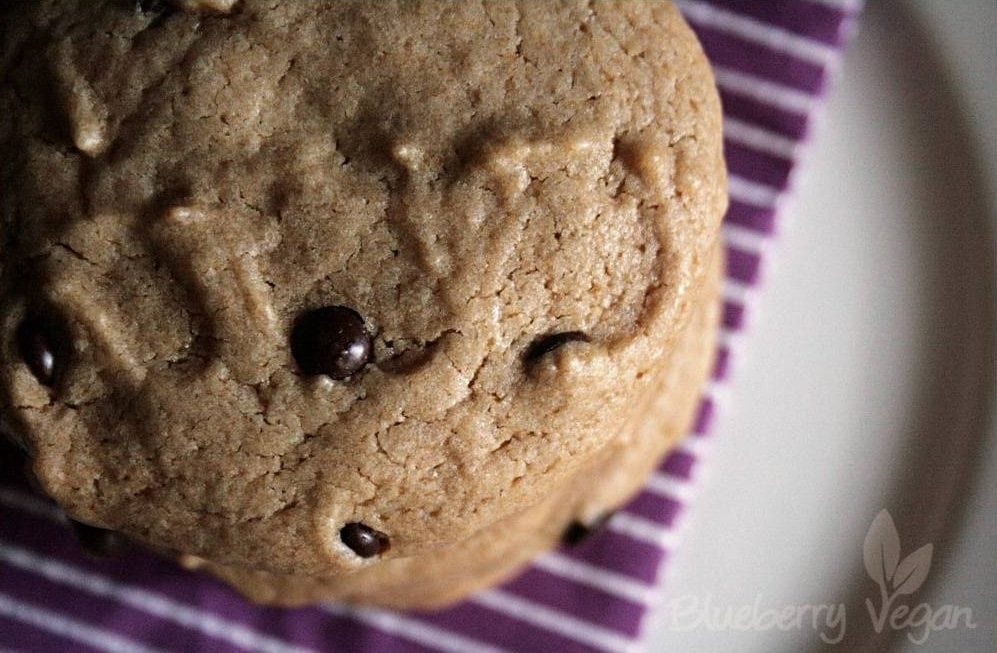 Then add vanilla, flour, baking soda and salt and stir with the fork until smooth. Fold in the chocolate and then drop the dough with a tablespoon on the baking tray.
The cookies won't melt, if you use oil instead of butter, so flatten the heaps a little.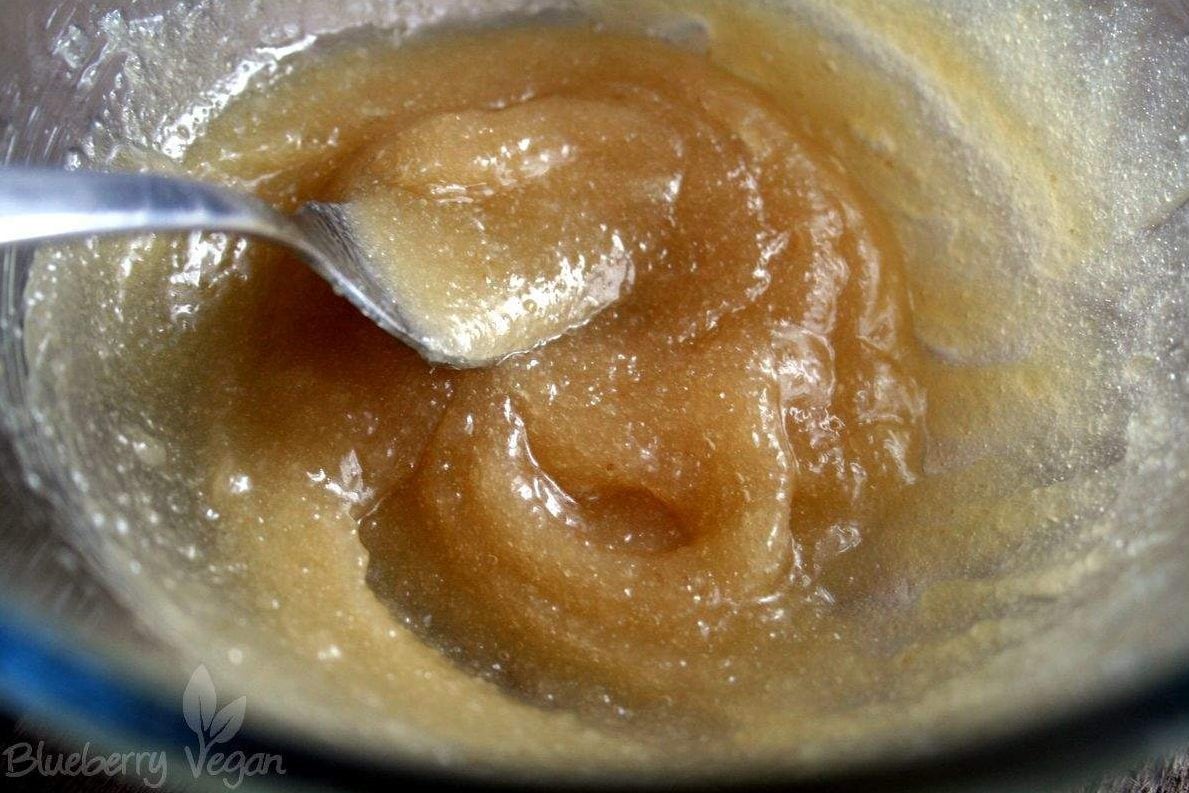 If you take exactly one tablespoon of batter for each cookie, they'll need 8 minutes in the oven. Make sure they only slighty brown at the edge. Let them cool on the tray for 5 minutes and then transfer them to a cooling rack. This gives them the perfect consistency.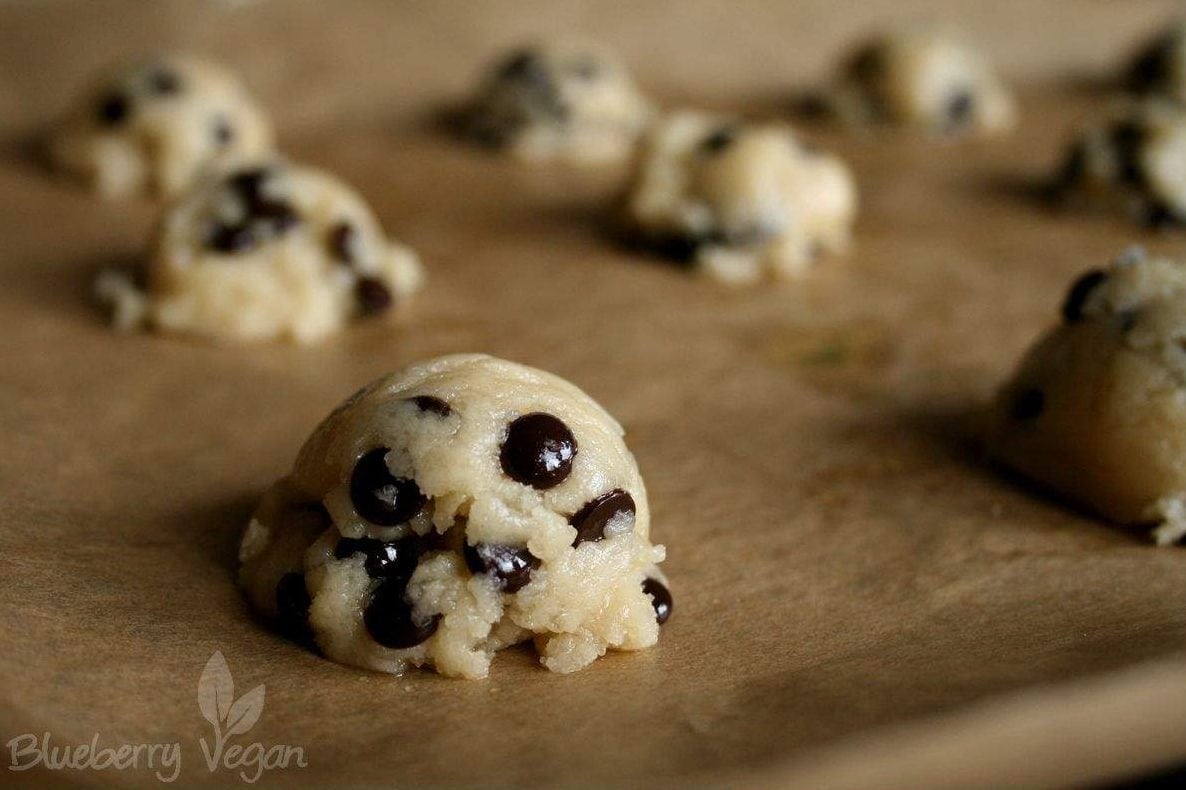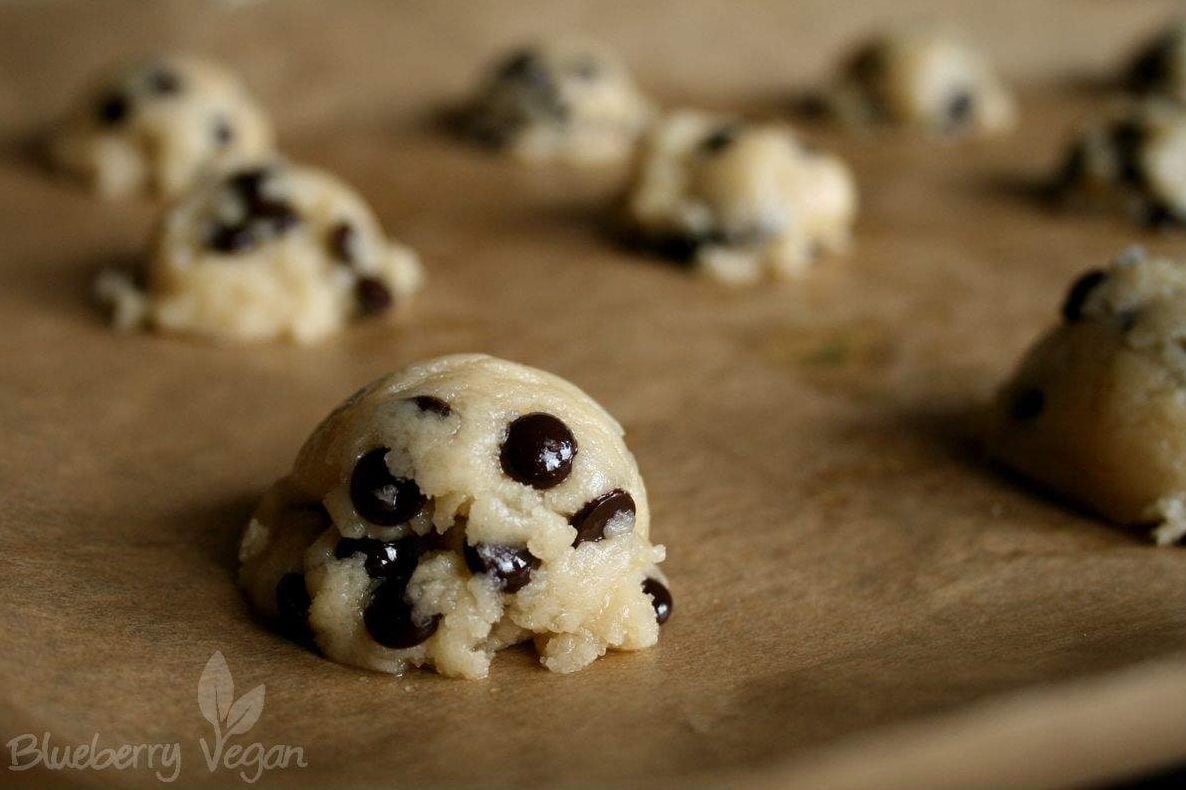 So you see, it's so easy to make homemade cookies. And when you suddenly get company you can make some. I love the face, when I open the door and they smell cookies. ?
Enjoy!
Love,
Rina
Want more cookies? Also try quick chocolate cookies, no-bake oatmeal cookies, chocolate orange cookies, granola cookies, spritz cookies, coconut macaroons and spitzbuben cookies.

Chocolate Chip Cookies
Gang/Type:
Snack, Dessert
Ergibt/Yield:
6 - 9 Cookies
Zutaten/Ingredients
50 g (1.8 oz) brown sugar
25 g (0.9 oz) white sugar
60 g (2.1 oz) neutral tasting oil
2 - 3 tbsp soy milk
1 tsp vanilla extract - alternative ground vanilla
120 g (4.2 oz) flour - spelt or wheat
1/2 tsp baking soda
1/4 tsp salt
3 tbsp chocolate chips
Zubereitung/Instructions
Preheat the oven to 180° C (360° F) and line a baking tray with parchment paper.


In a bowl combine sugar, oil, milk and vanilla extract and beat with a fork for 2 minutes. Then add flour, baking soda and salt and stir until a smooth dough forms. At last fold in the chocolate chips.


Either use an ice cream scoop or a tablespoon to drop the dough on the baking tray, flatten the heaps and bake in the oven for 8 - 10 minutes, depending on the size of the cookies.


Let cool for 5 minutes on the tray, then transfer to a cooling rack and let cool completely
Tipps/Notes
The right moment to remove the cookies from the oven is, when they get little fissures on the surface.
Store the cookies in a jar (for softer cookies) or a tin can (for firmer cookies). With this
ice cream scoop
I make exactly 6 even cookies with this amount of dough. Also to pour batter into muffin paper liners this scoop is a great help. Try to make
vanilla extract
yourself!