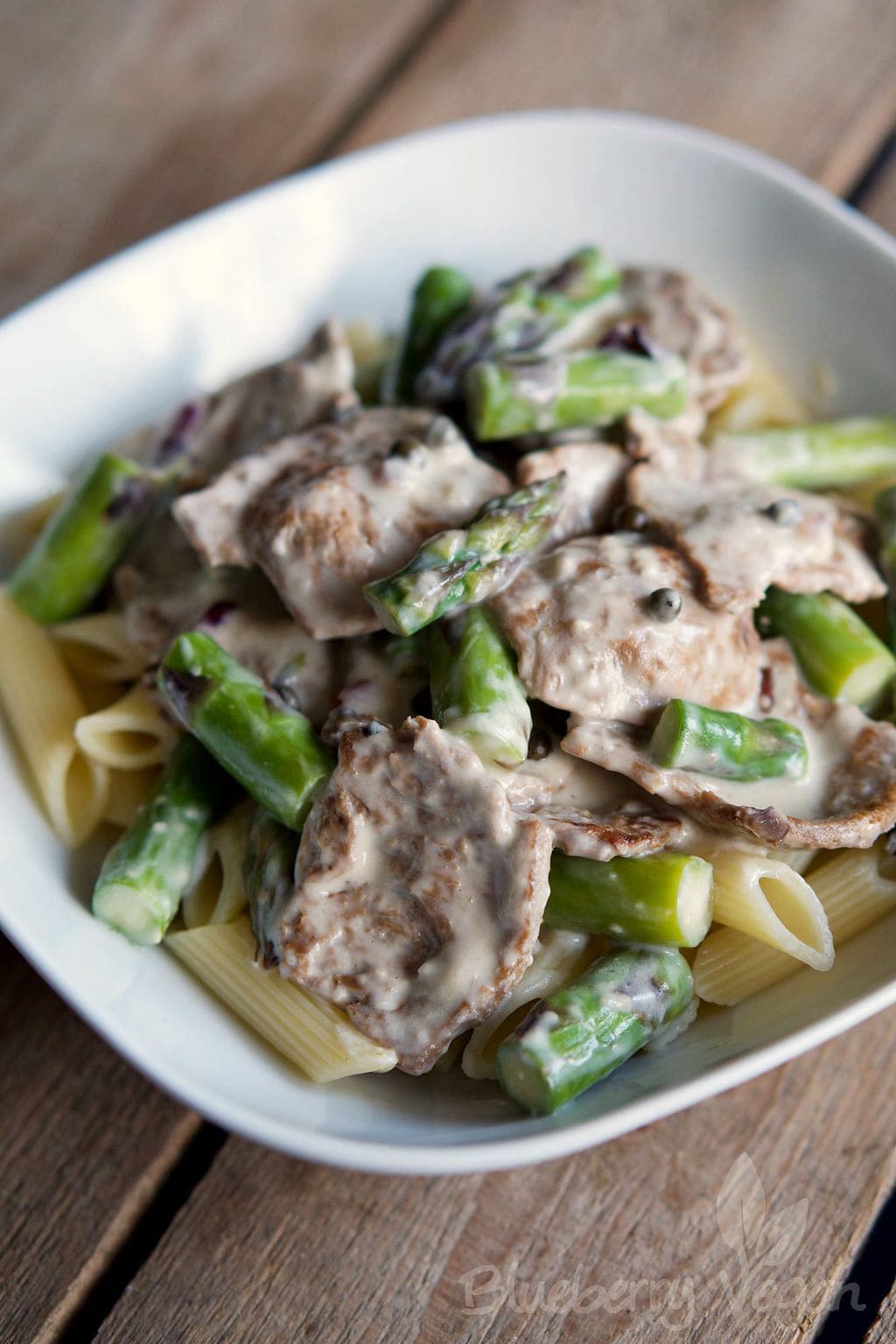 [Advertising: Affiliate Links]
It's finally here: Asparagus season! It seemed like I waited forever to have this delicious vegetable again. I love the green stalks best, because you don't have to peel them and they have more flavor.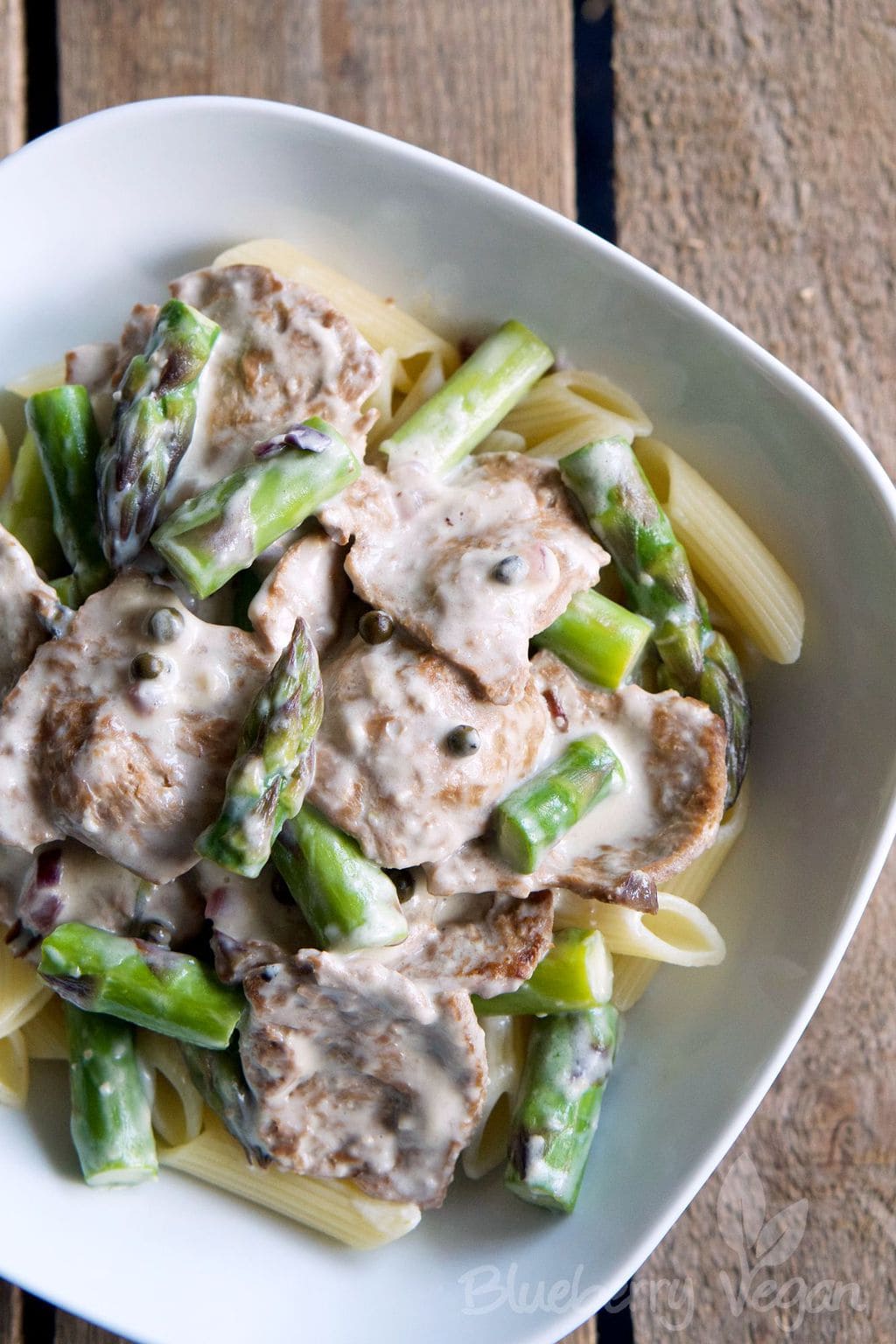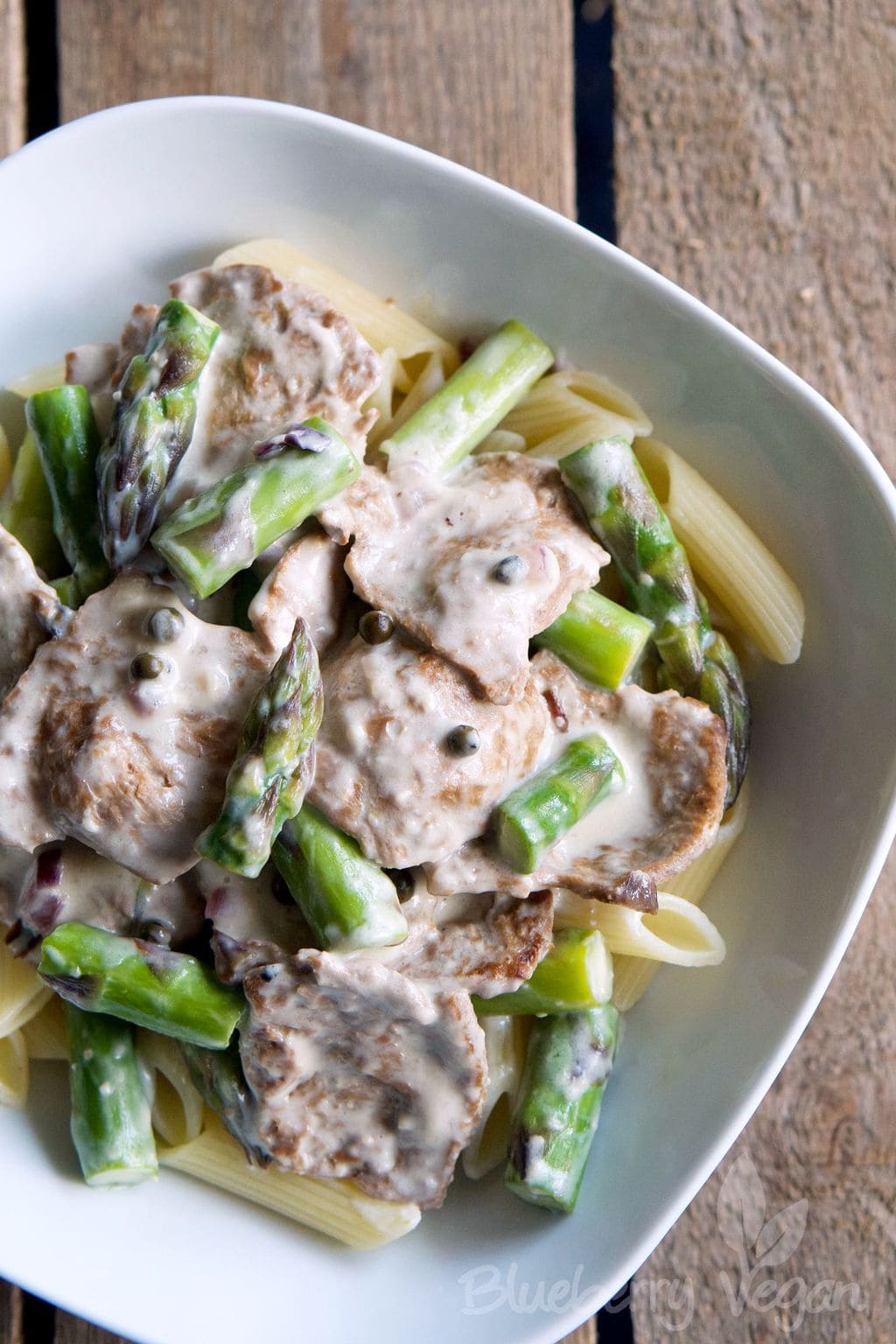 Since I had some left-over soya beef from Vantastic Foods in my pantry, I decided to start the season with these.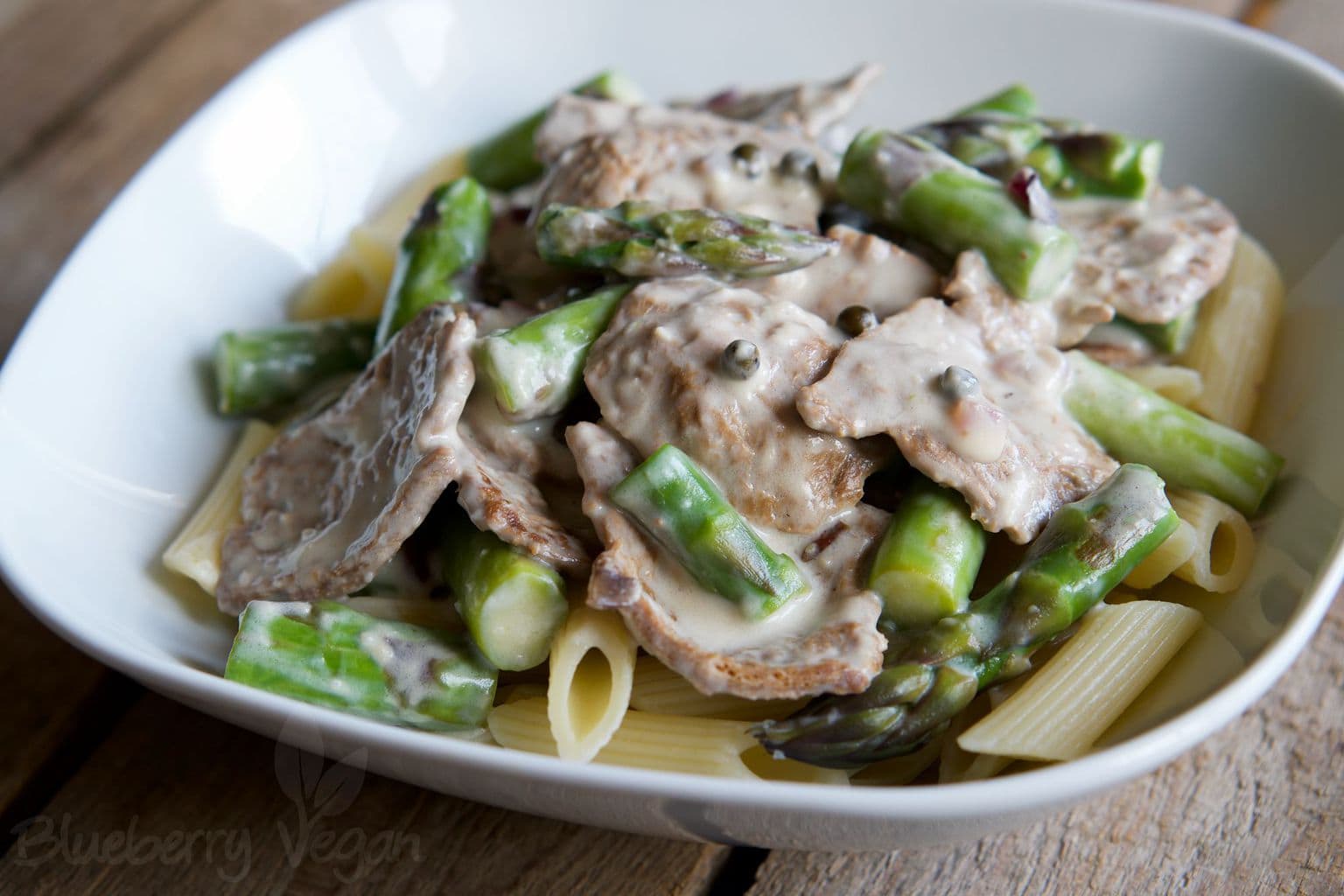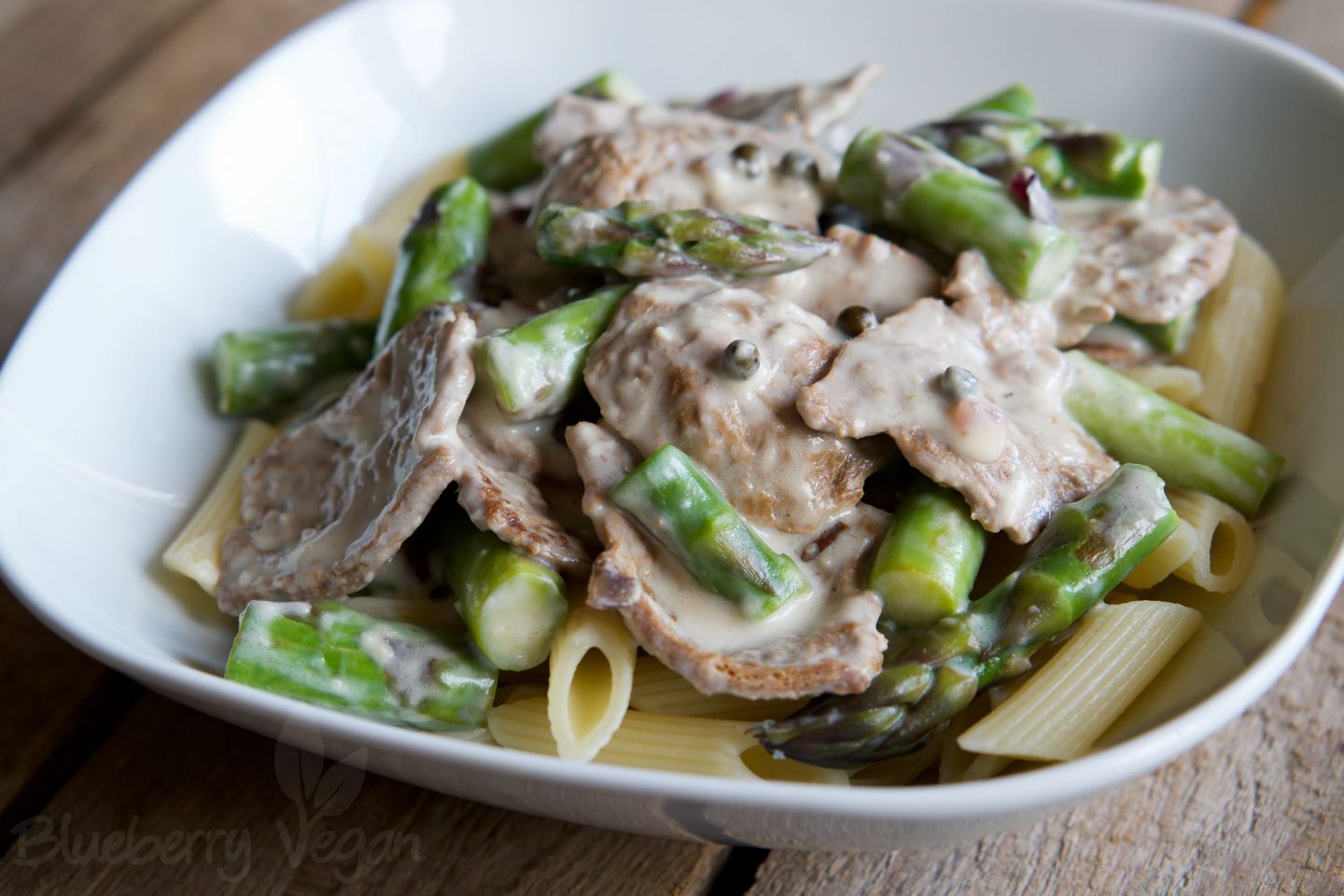 This dish is so creamy and spicy. The sauce is slightly hot because of the green pepper and is great in combination of the sweet soy cream.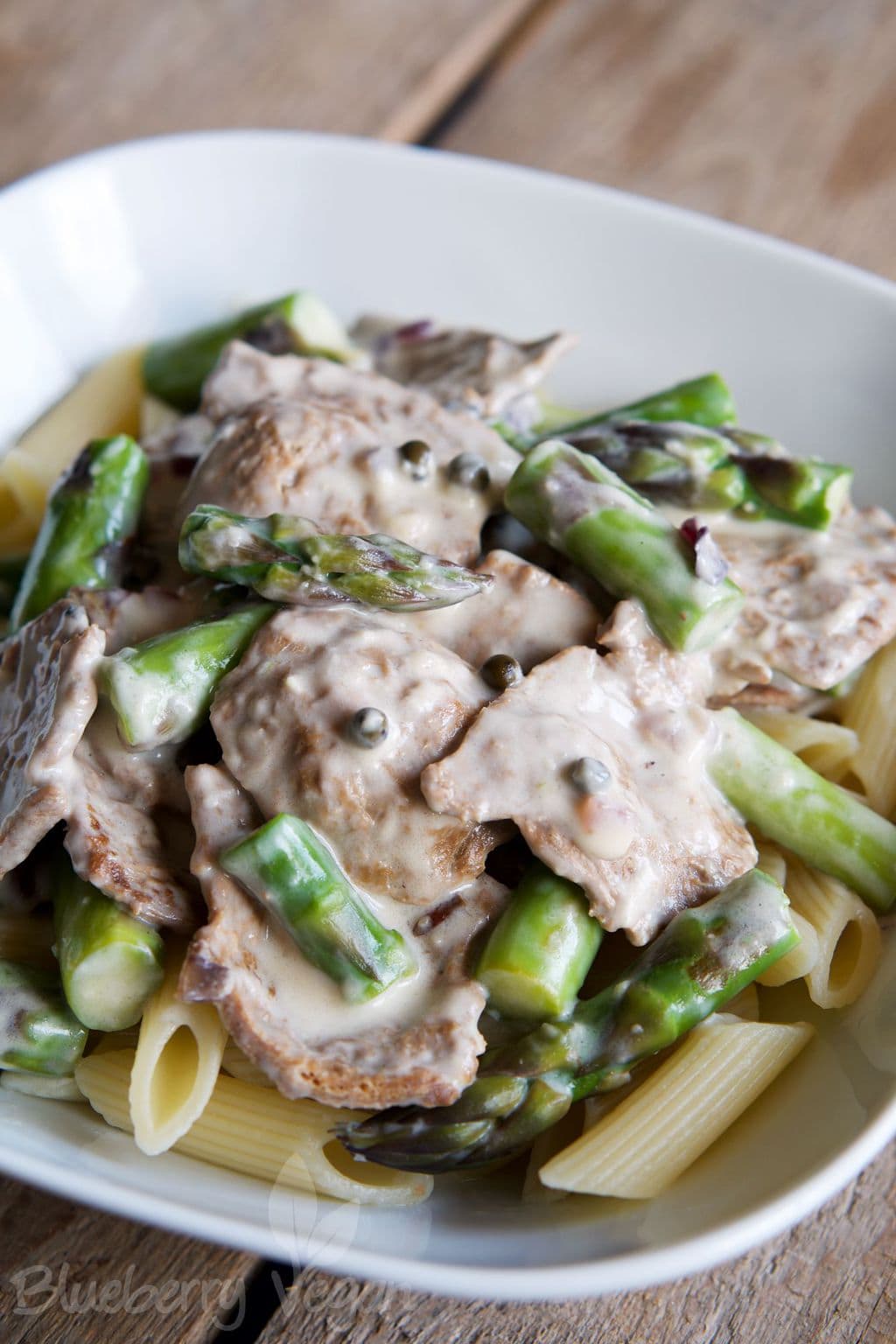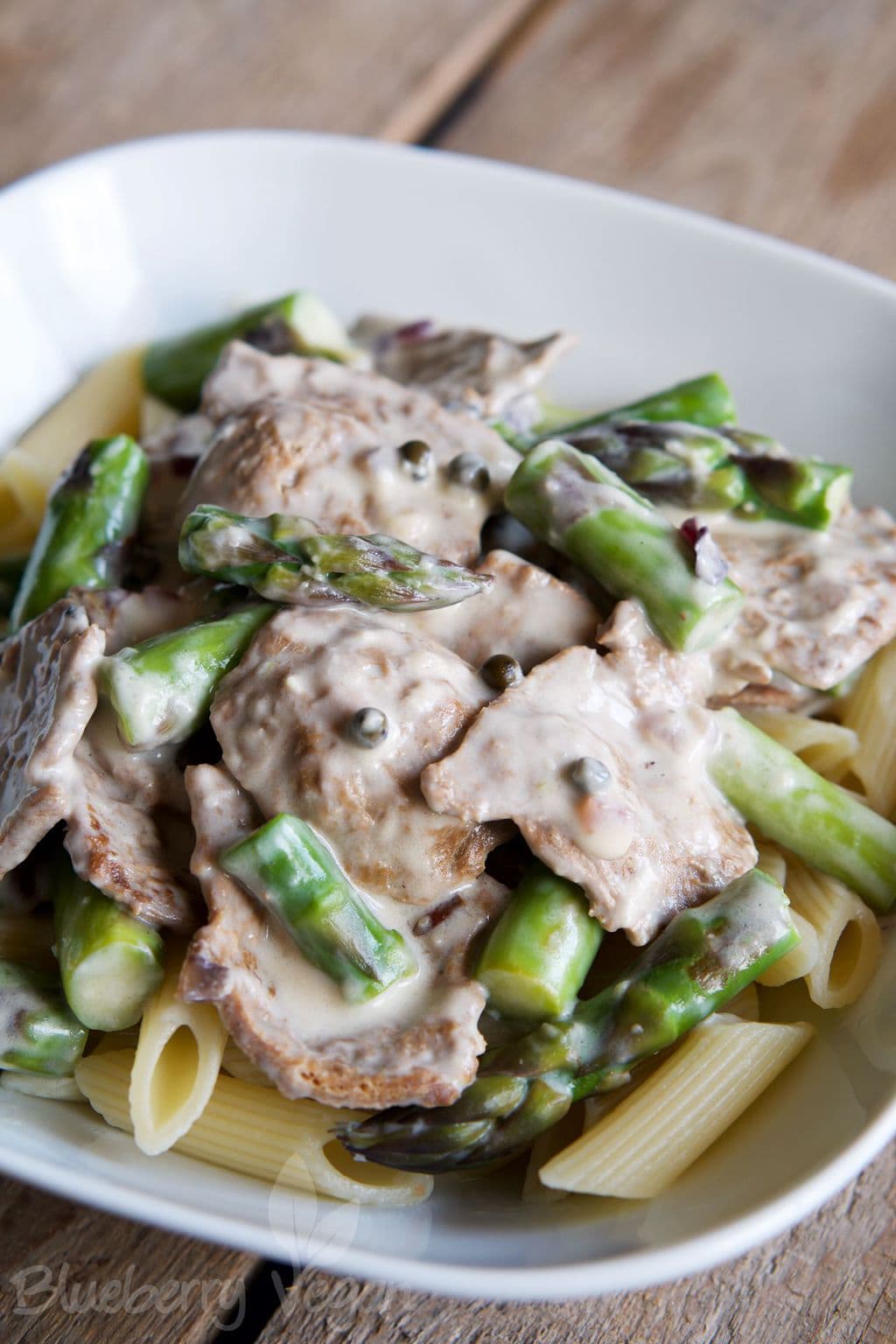 Enjoy!
Love,
Rina
Asparagus with Soya Beef and Creamy Green Pepper Sauce
Zutaten/Ingredients
75 g (2.7 oz) soya beef
500 ml (2 cups) strong veggie stock
1 bunch (18 oz) green asparagus
150 g (5.3 oz) noodles
1 onion
1 clove garlic
1 - 2 tbsp oil
1 Pk. (1 cup) soy cream - or other non-dairy cream
1 tsp pickled, green pepper
1 tsp lemon juice
salt
Zubereitung/Instructions
Bring the veggie stock to boil and let the soya beef soak in it for 10 minutes. Then drain and press out excess water. I wrap them in a kitchen towel and twist it.


While the beef is soaking, cut off the wooden ends of the asparagus and cut into one inch-sized pieces. Finely chop the onion and garlic.


Cook the noodles in saltwater and heat half of the oil in a deep pan or wok. Fry the soya beef until brown. Add the onion, garlic and the rest of the oil and sautée until translucent.


Add the asparagus and fry for 1 - 2 minutes. Then add the soy cream and the green pepper and let simmer for 2 - 3 minutes.


Season the sauce with salt and lemon juice and mix with the noodles. Arrange on two plates and enjoy.