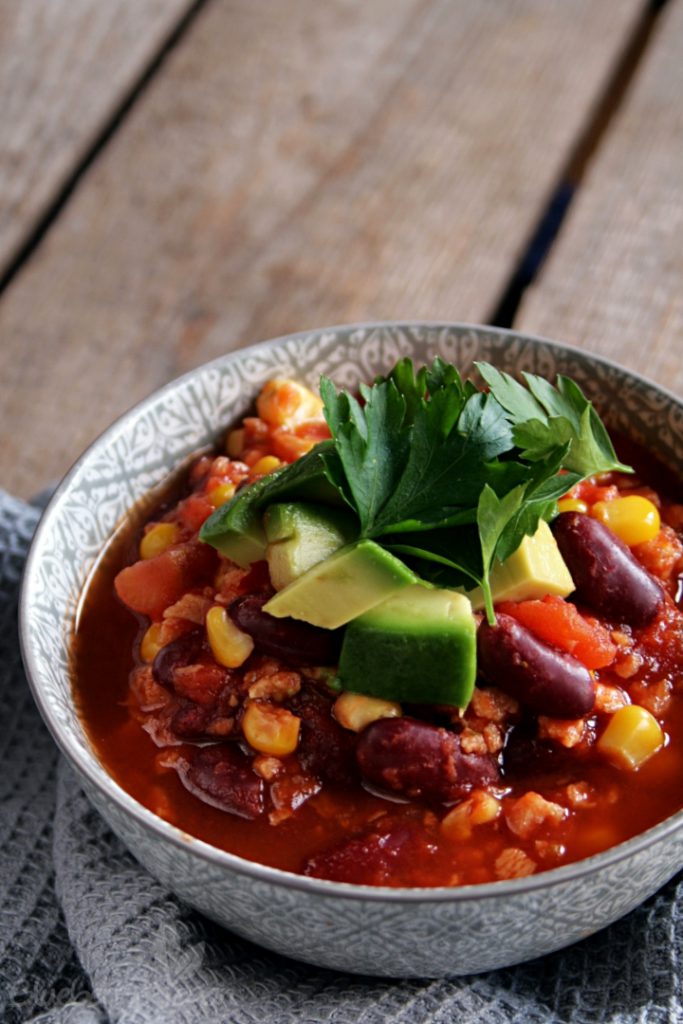 On weekdays I need a quick dinner. When I come home after a long day at work, I need to have my dinner immediately or I loot the fridge. So I prepare a dish on Sundays that I can reheat on those two long work days of mine.
This chili is that kind of dish. Although it is made in 15 minutes and can be prepared on those evenings, I like my chili best once it cooled down and then got reheated.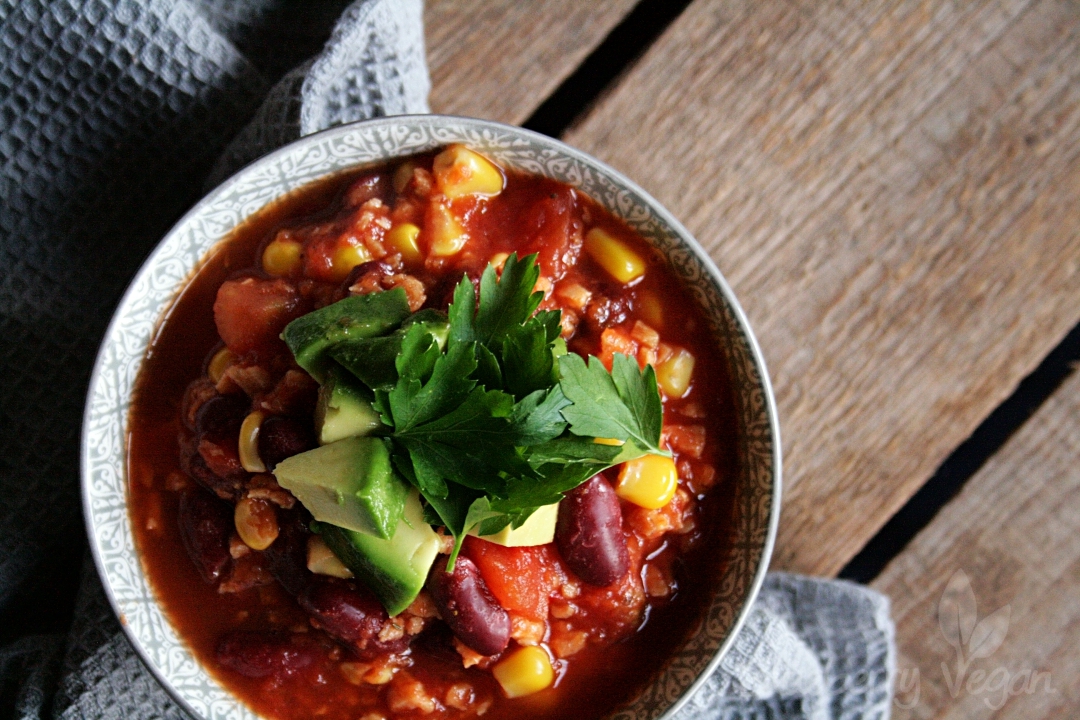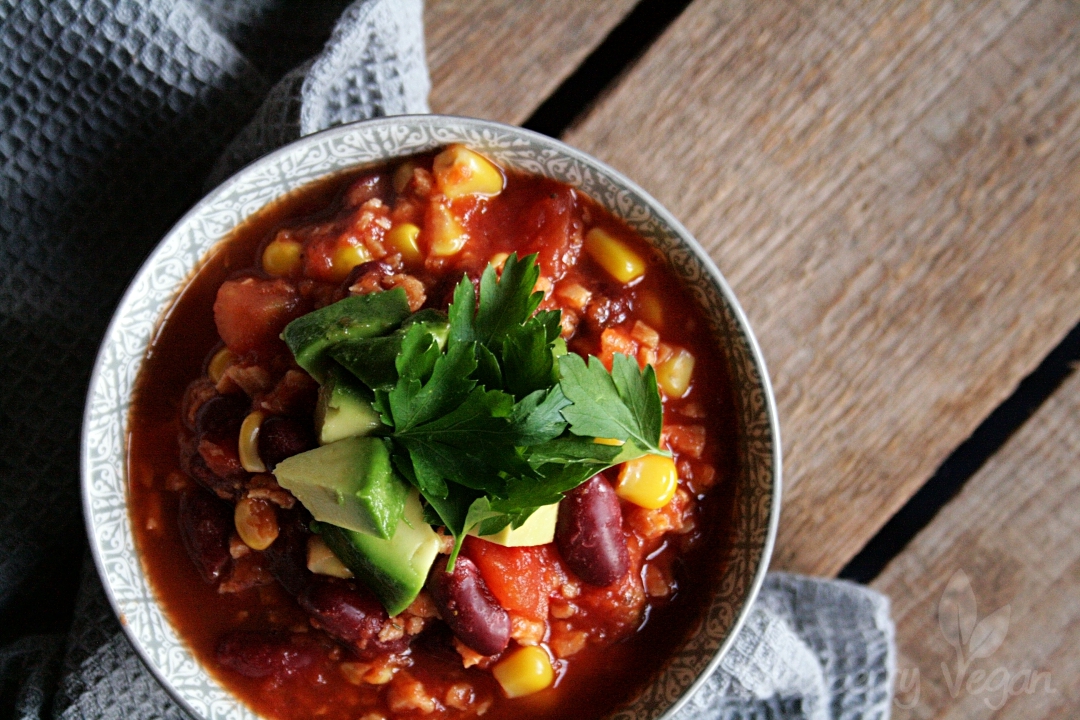 You'll only need a couple of cans and a cup of TVP to make the chili.
The amount of sambal ulek you use, affects how hot your chili will be. To get that fat-soluble caspaicin from your taste buds and relieve the fire in your mouth try some avocado chunks as a topping for your chili. It's not only delicious, it also helps.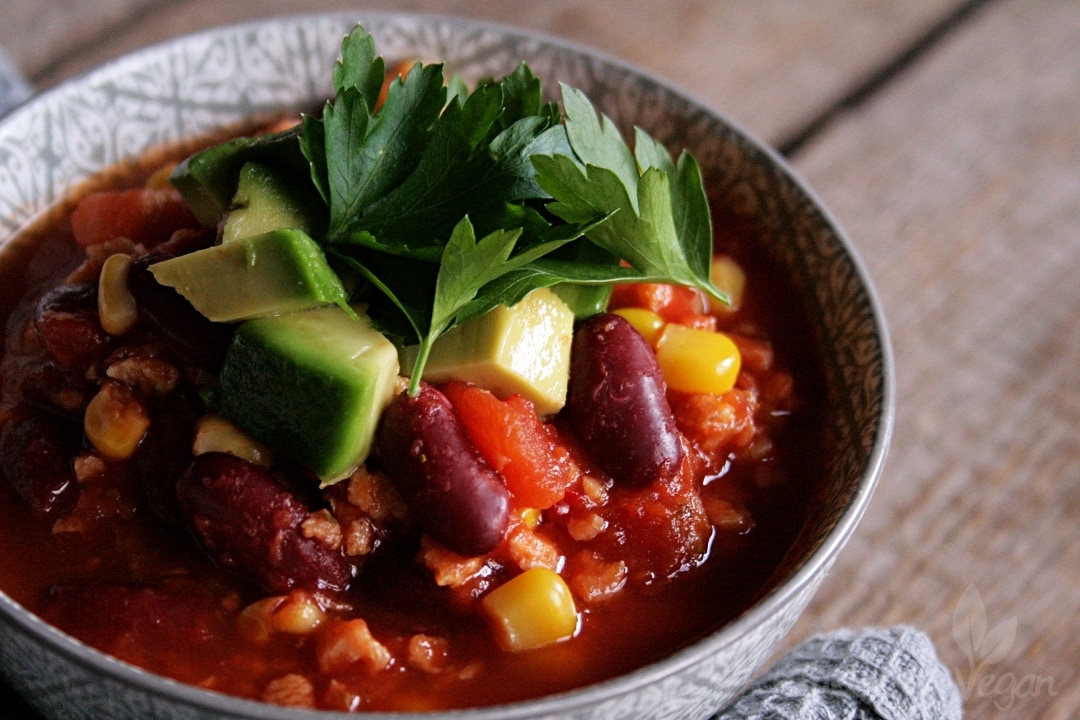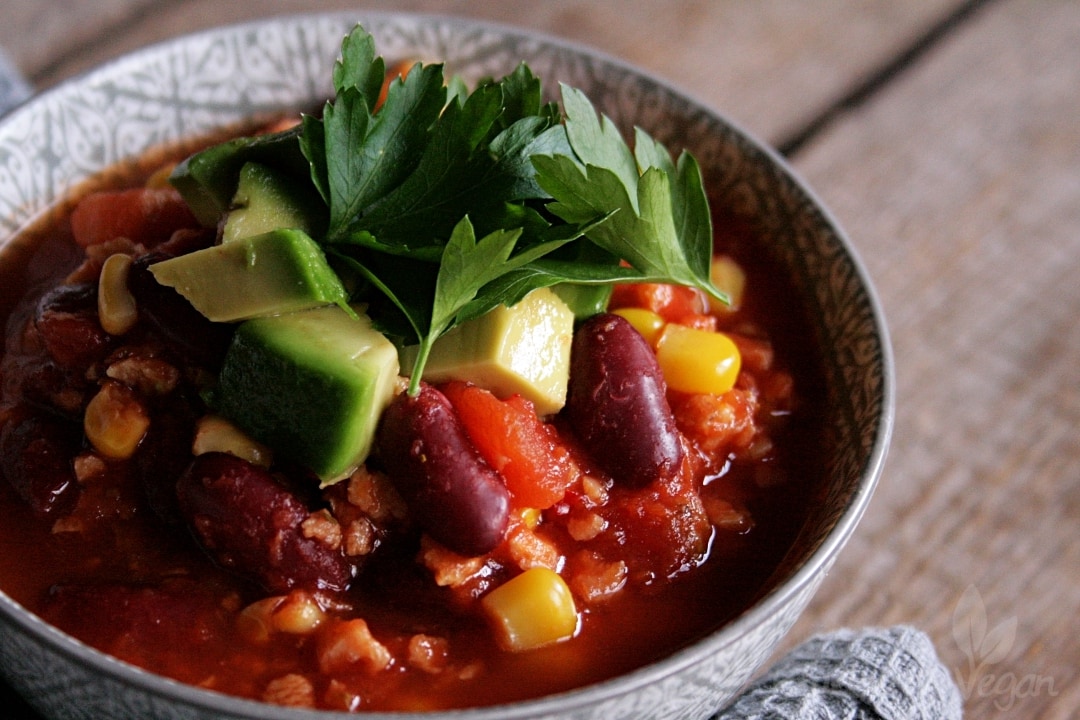 Have fun cooking this dish and enjoy!
Love,
Rina
15-Minute Chili
Ergibt/Yield:
3 - 4 Portions
Zutaten/Ingredients
1 clove garlic
1 tbsp oil
1 14-oz can kidney beans
1 8.75-oz can corn kernels
2 14-oz cans chopped tomatoes
1 cup TVP shreds
1 cup water
1 tbsp instant broth
1 - 2 tsp sambal ulek
1 tsp oregano
salt
pepper


Possible toppings:
avocado
ground, vegan cheese
yoghurt
cilantro
parsley
lemon juice
chili flakes
Zubereitung/Instructions
Drain and rinse the kidney beans and corn. Heat the oil in a pot and press the garlic in it, sautée a little.


Add the rest of the ingredients, stir and let cook for 5 minutes. Season to taste with sambal ulek.


Arrange the chili in bowls, add the topping of choice and serve with or without cooked rice.