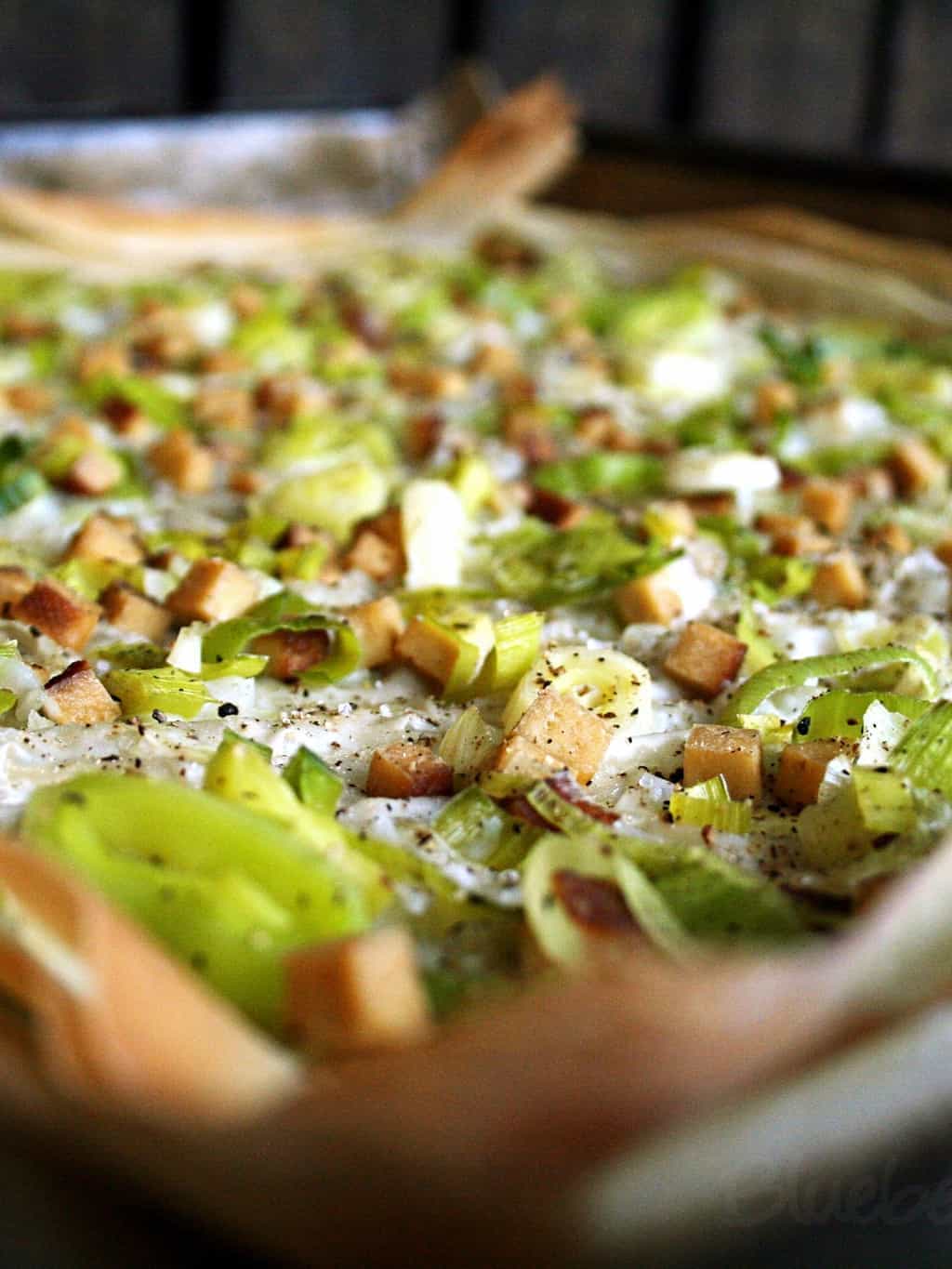 [Advertising: Affiliate Links]
When I come home after a long work day and feel like starving, my dinner has to be on the table very quickly. This tarte flambée is perfect for that. It is not only easy and quick to make, but tastes delicious!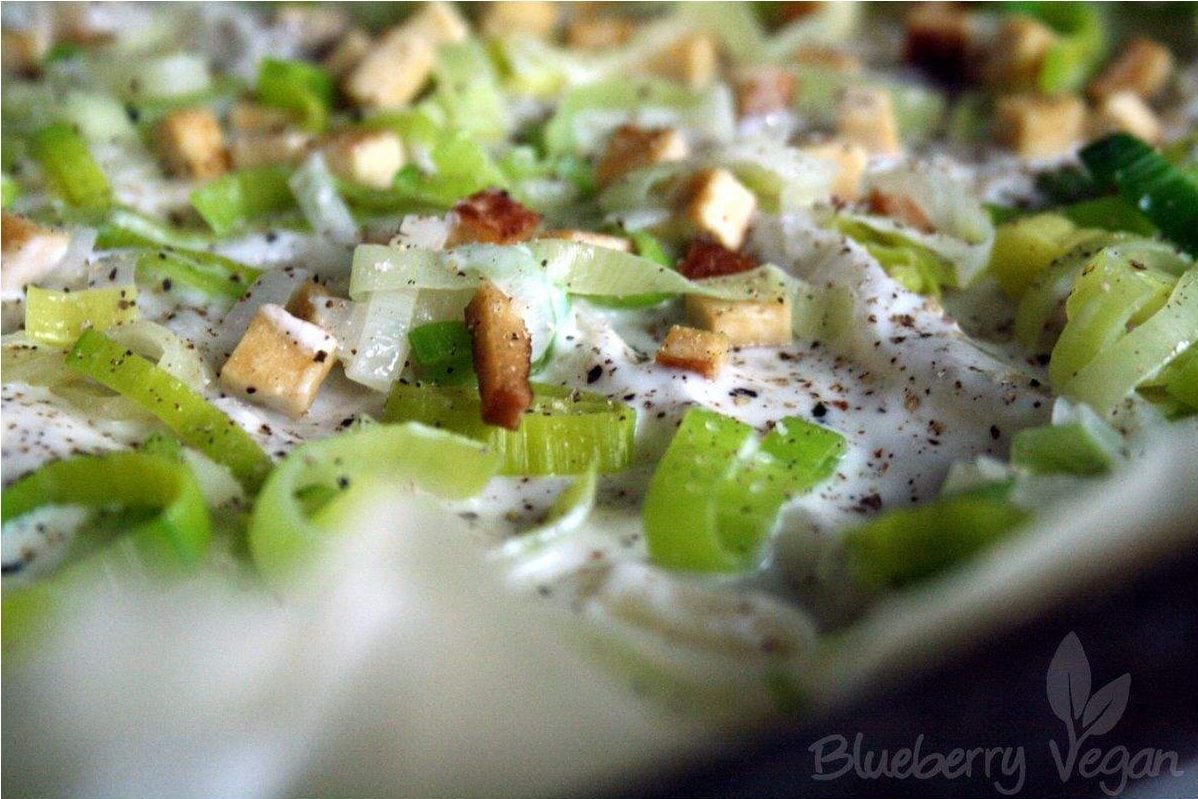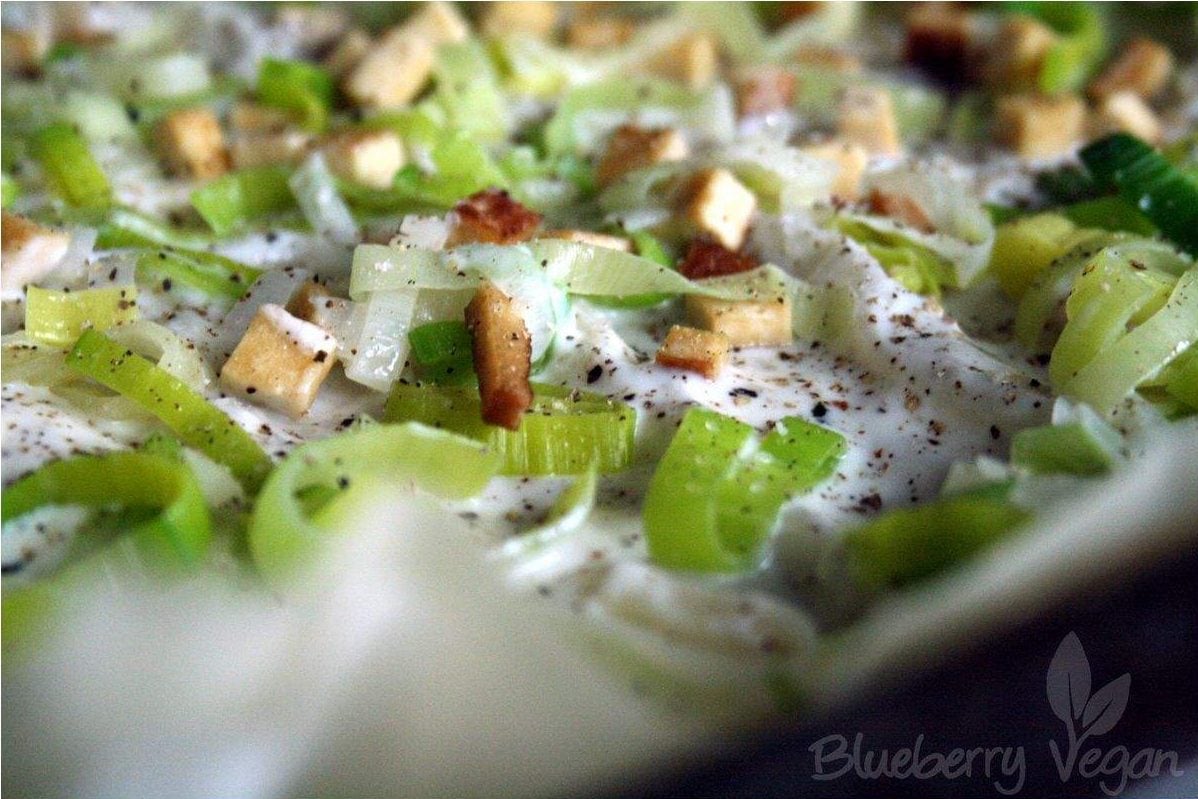 A traditional tarte flambée is made from yeast dough, rolled until it is very thin. Then you spread sour cream on the dough and top with ham cubes and onions. This classic version I like to eat on weekends (a vegan version of course ?), when I have more time to prepare the yeast dough. I make the same dough as for a pizza, but roll it very thin.
On weekdays I use store-bought phyllo dough. Phyllo dough, or strudel dough, which is basically the same. You get it in the supermarket. I use two sheets to make a thin base with crispy edges.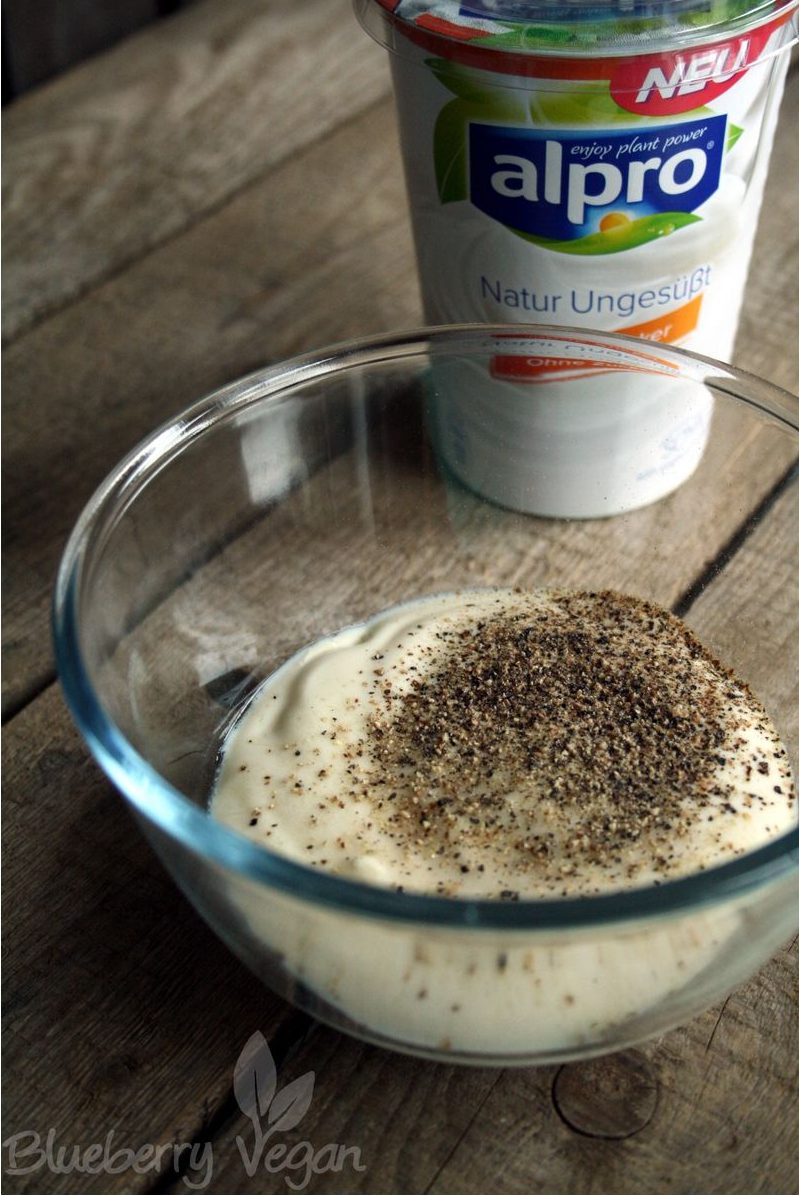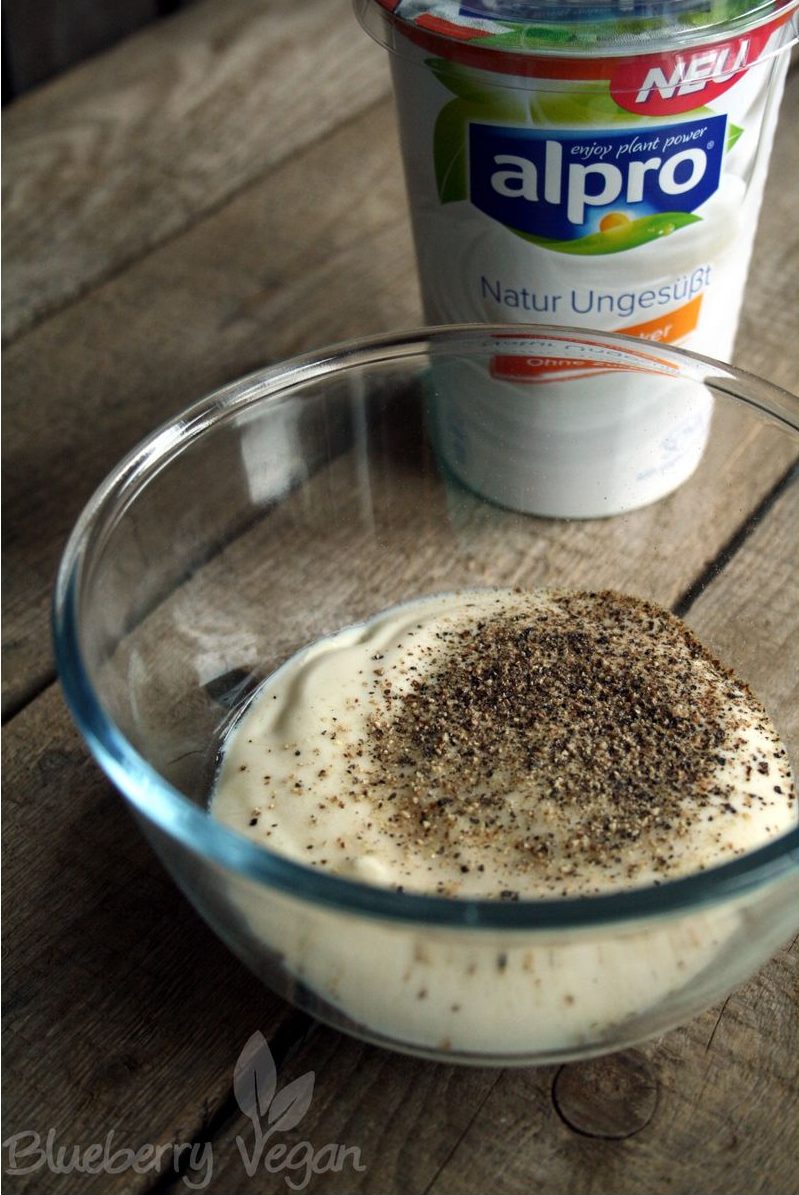 I made the cream from soy yogurt, that I seasoned well with salt and pepper. As a topping I used smoked tofu and leek. After only 10 – 15 minutes in the oven your tarte flambée is ready.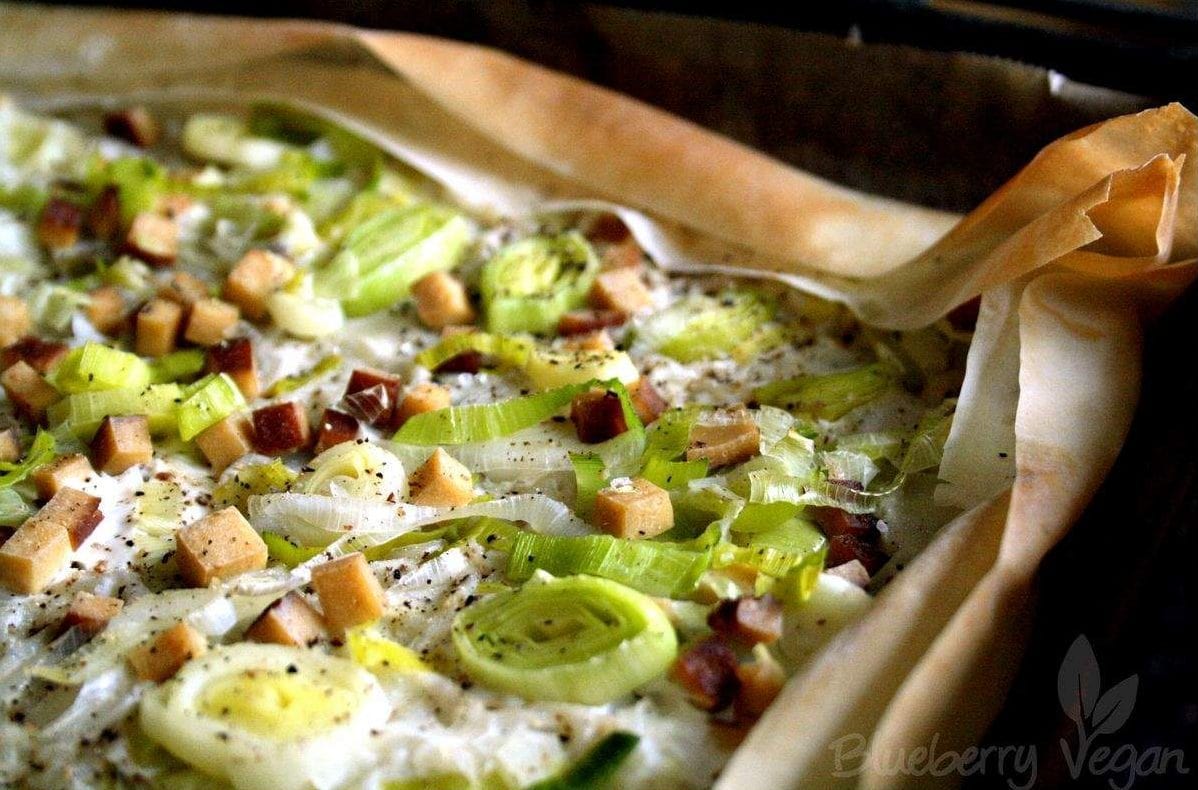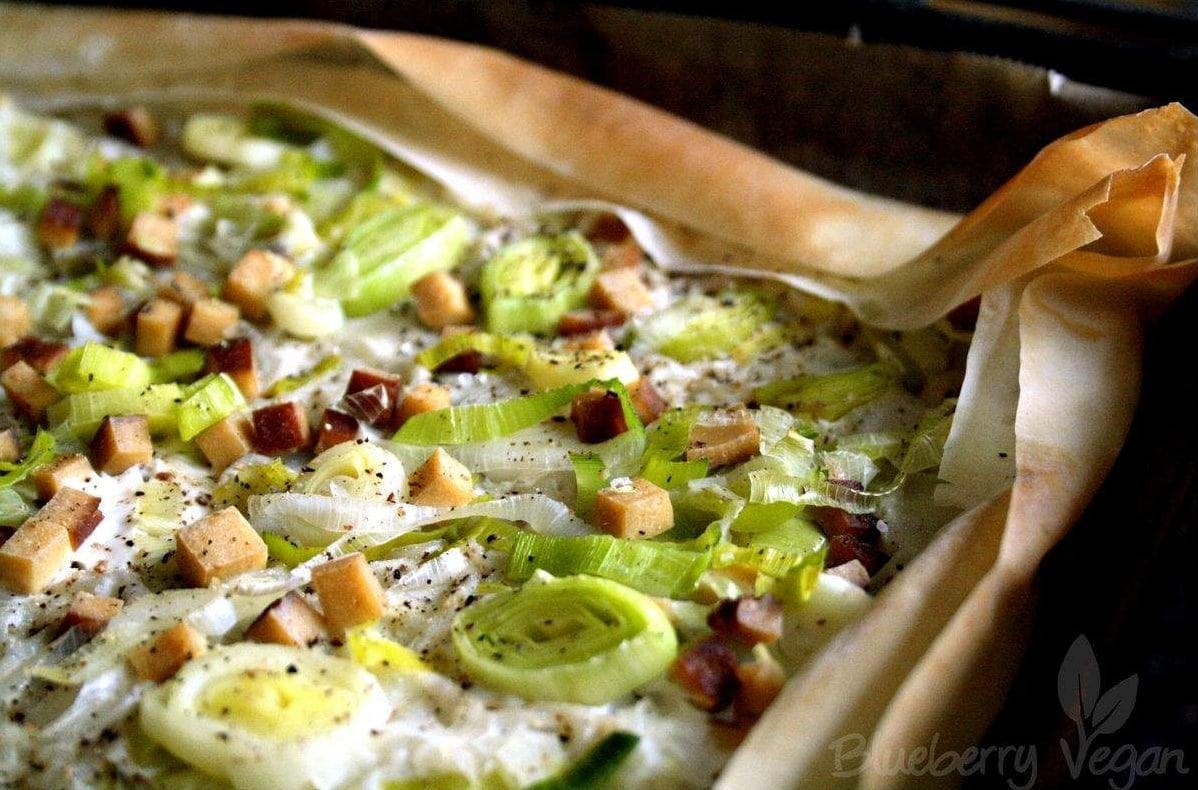 It is the easiest to cut the tarte in 8 pieces and eat them with your hands. When you get company without announcement this tarte flambée makes a perfect appetizer. When I eat it for dinner, I eat the entire thing by the way…
Enjoy!
Love,
Rina
Want more leek recipes? Also try potato leek tart, potato leek soup, vegan cheesy leek soup and leek on flatbread.

Phyllo Dough Tarte Flambée
Ergibt/Yield:
1 - 2 Servings
Zutaten/Ingredients
2 sheets phyllo
1 leek
1/2 pk. smoked tofu
1 tsp oil
2 tbs water
150 g (5.3 oz) non-dairy yoghurt
salt
pepper
Zubereitung/Instructions
Preheat the oven to 200° C (390° F). Line a baking tray with parchment paper and add the phyllo dough sheets.


Finely cube the smoked tofu and finely cut the leek in rings. Season the yoghurt well with salt and pepper, spread on the phyllo dough.


Fry the smoked tofu in oil in a big pan on high heat. When it is crispy brown add the leek and water and sautée 1 - 2 minutes until the liquid vaporized. Spread the tofu and leek evenly on the tarte and bake in the oven for 10 - 15 minutes, until the edges are gold brown and crispy.
Tipps/Notes
Cut the tarte in 6 - 8 pieces, fold them and eat with your hands.