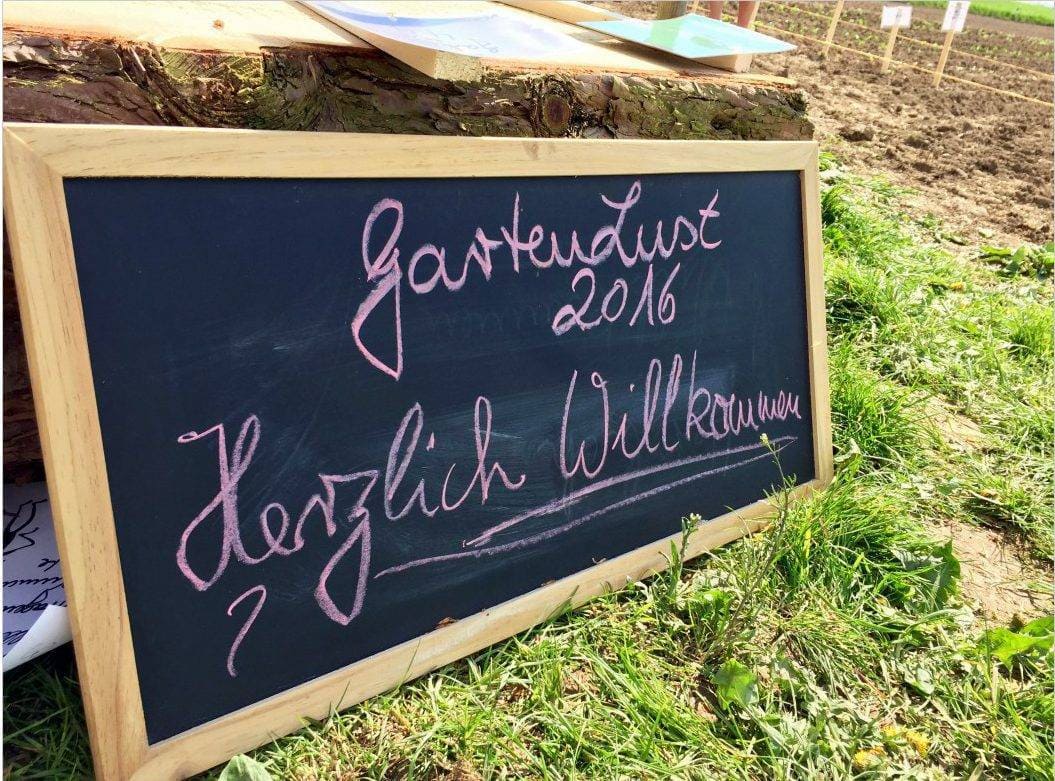 It is finally here! The season of GartenLust 2016 has begun.
In Germany there are more and more people who rent fields from farmers or use green spaces in the city for urban gardening projects. It is kind of a hype and the numbers are increasing. And this year I am one of them.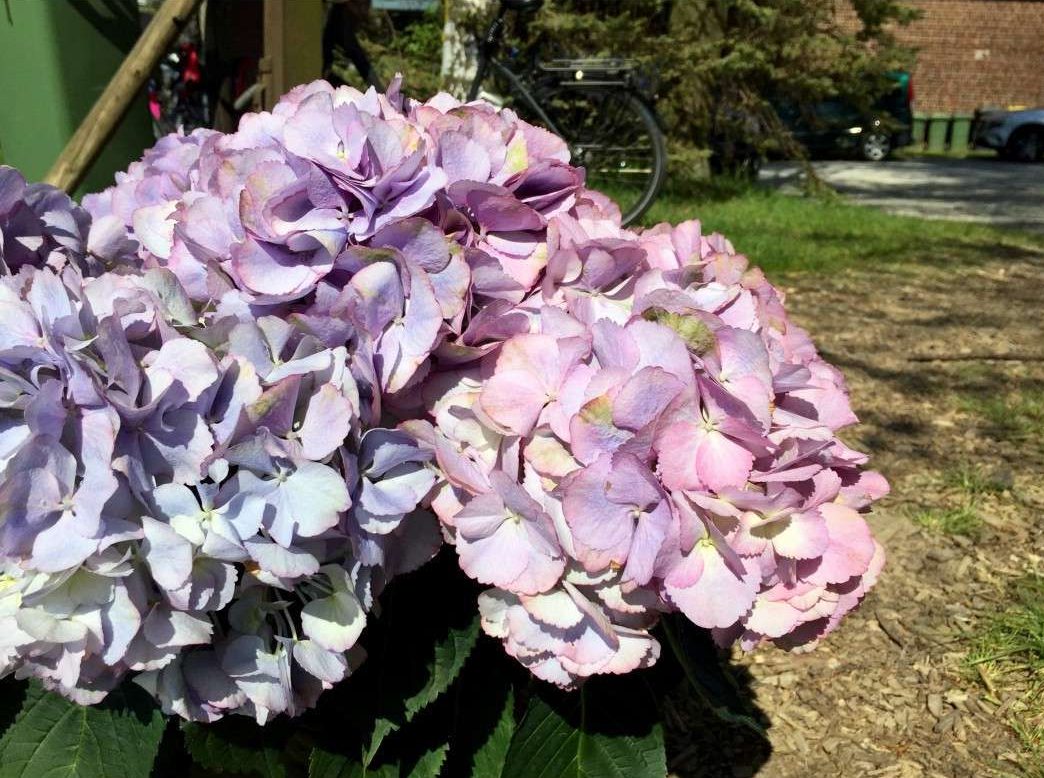 I became aware of this project by an exhibition during a campaign week in my hometown Wuppertal last year. There have been some talks and photo exhibitions and workshops on the subject of urban gardening. It was too late for the last year to rent a parcel at Gut zur Linden, but I swore myself to be part of it next year.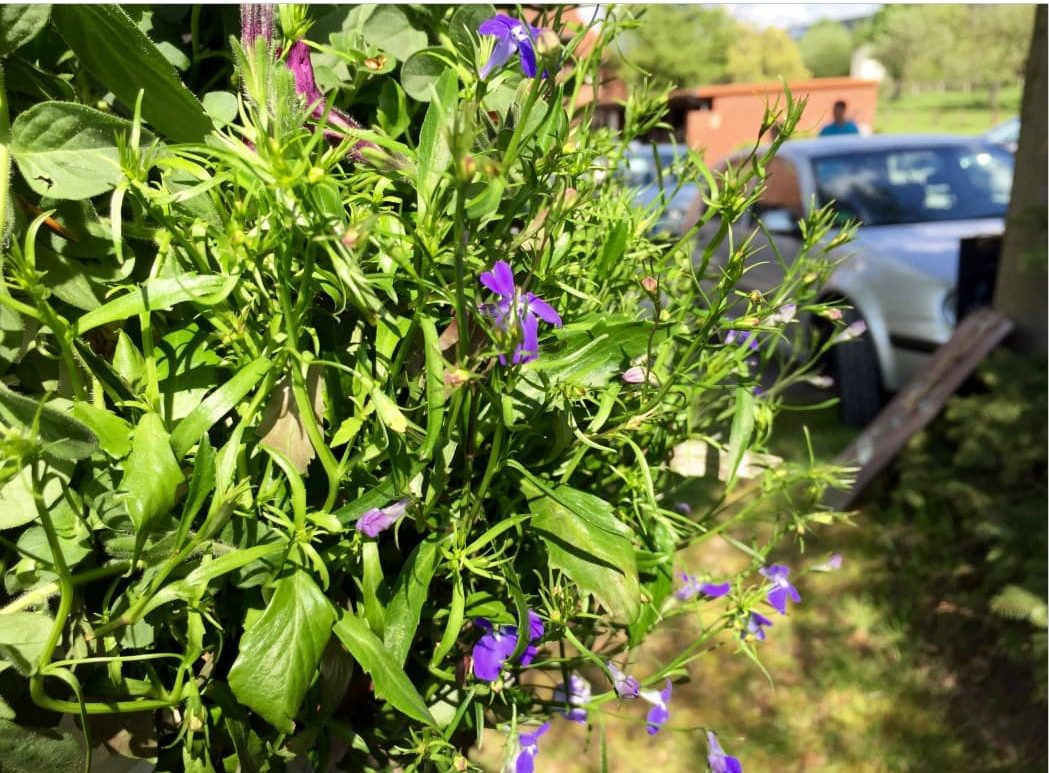 Last weekend the parcels where drawn by lot. That was because the fortune should decide who gets a parcel in front and who has to walk all the way to the end. But for the further parcel get a waterdrum in the middle of the field, so that they don't have to walk all the way.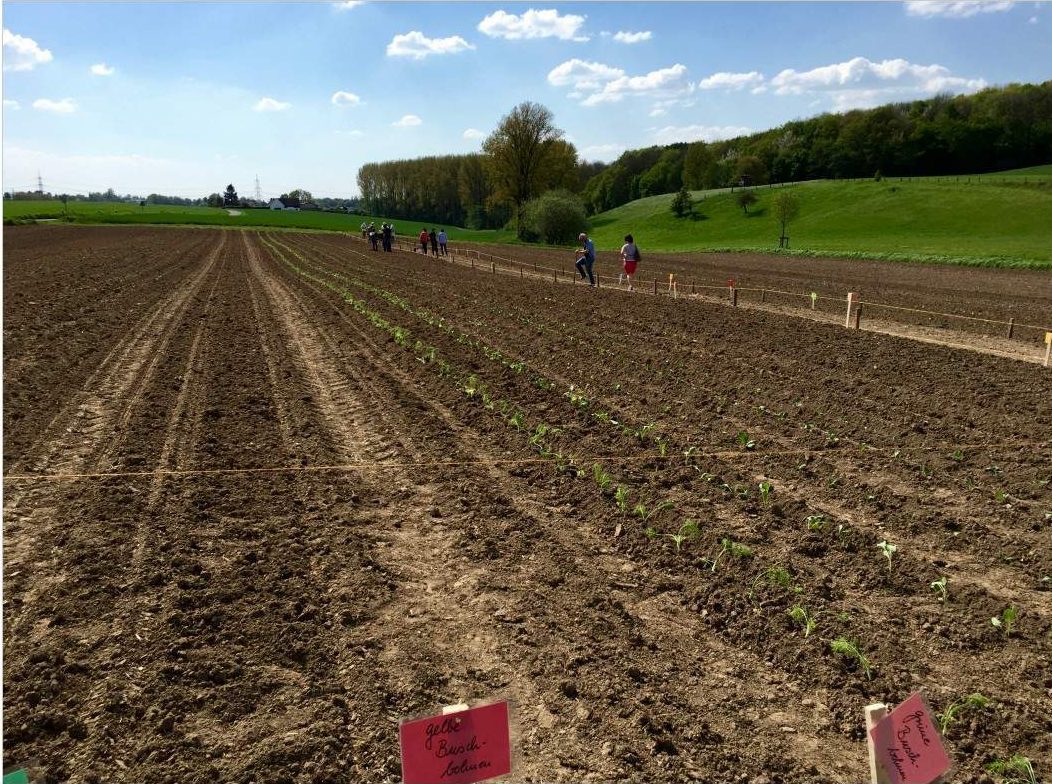 And the way is actually kind of far, keeping in mind that there were 50 parcels drawn by lot. I was very lucky. I picked number 3. ?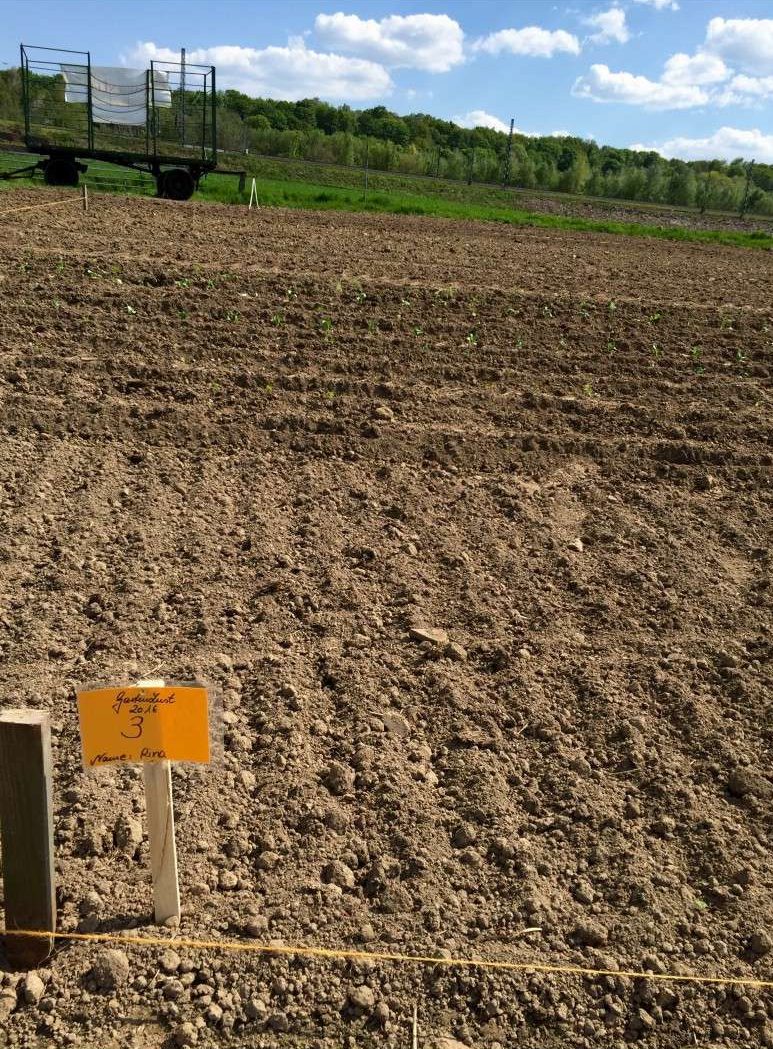 So now this small 50 square meters sized land is mine – at least until november. Then the field is ploughed again. Until then I have to take care of what is growing, water and harvest it. I am looking forward to drive there after work and see what I am eating for dinner that night.
A huge part of the parcel is already planted by the owner and a little space is at my free disposal. I have already ordered some semen to sow: radishes, purple carrots, broccoli, beetroot, parsnips and bell pepper.
There are already planted two different kinds of potatoes, onions, butterhead lettuce, red lettuce, leeks, yellow and green beans, fennel, celery, chard, savoy, peas, kohlrabi, zucchini, cauliflower, pointed cabbage, red cabbage and gladiolas.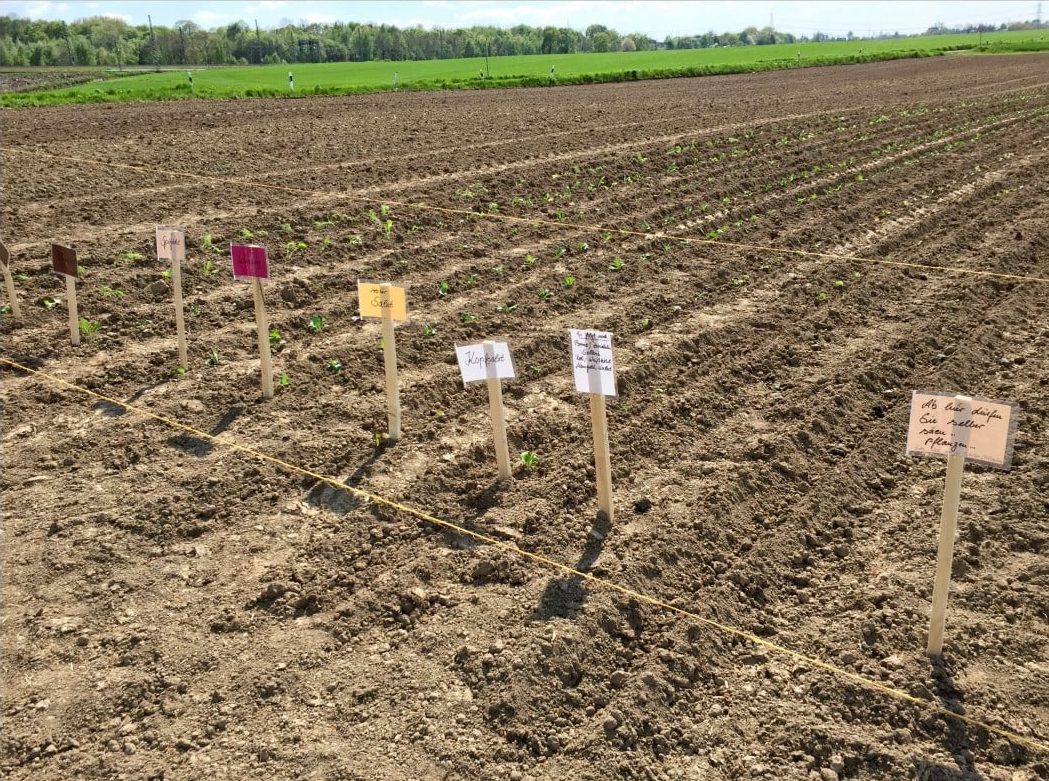 There isn't much to see right now, but I believe it won't take long to my first home grown organic salad that I will have for dinner.
Well, I'm off to my garden now and water a little. The weather forecast says it won't rain the next week and the last time that is has rained was over a week. ?
See you soon with news from my garden!
Love,
Rina