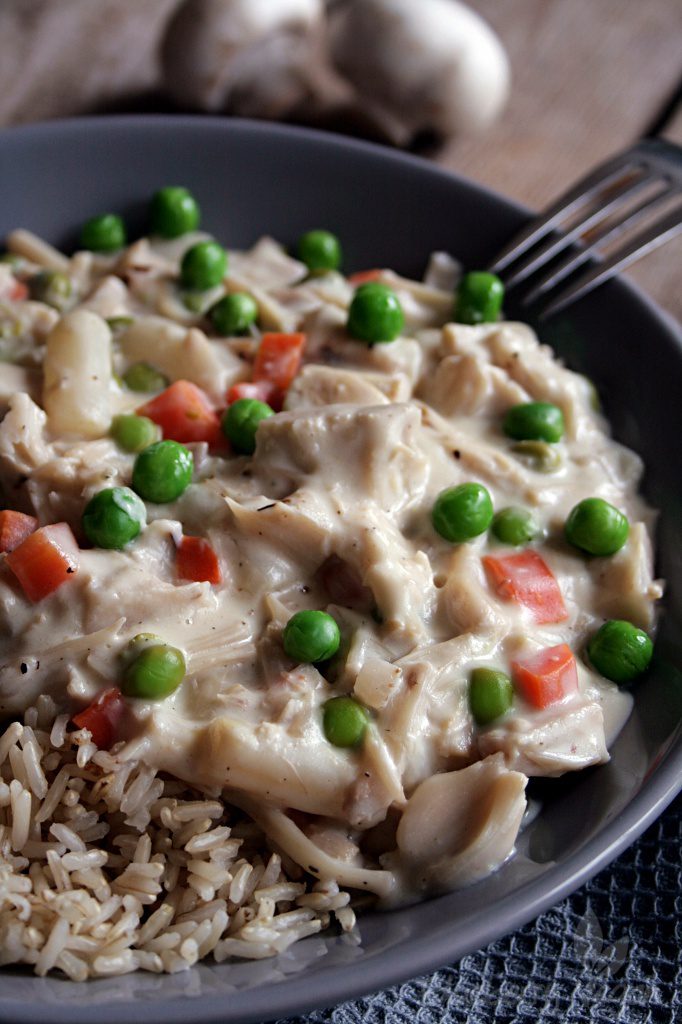 [Advertising: Affiliate Links]
Jackfruit is a wonderful meat and fish substitute, that I love to cook with. I use it to make pulled jackfruit with barbecue sauce and crispy potatoes, vegan tuna salad or vegan fish cakes. But it's also great in a curry.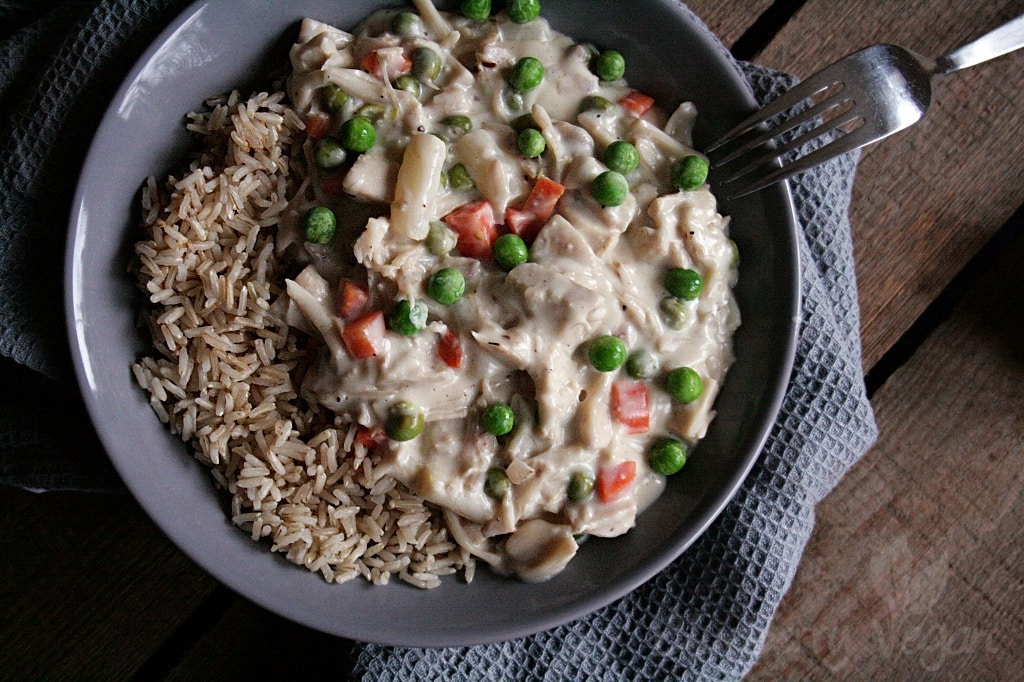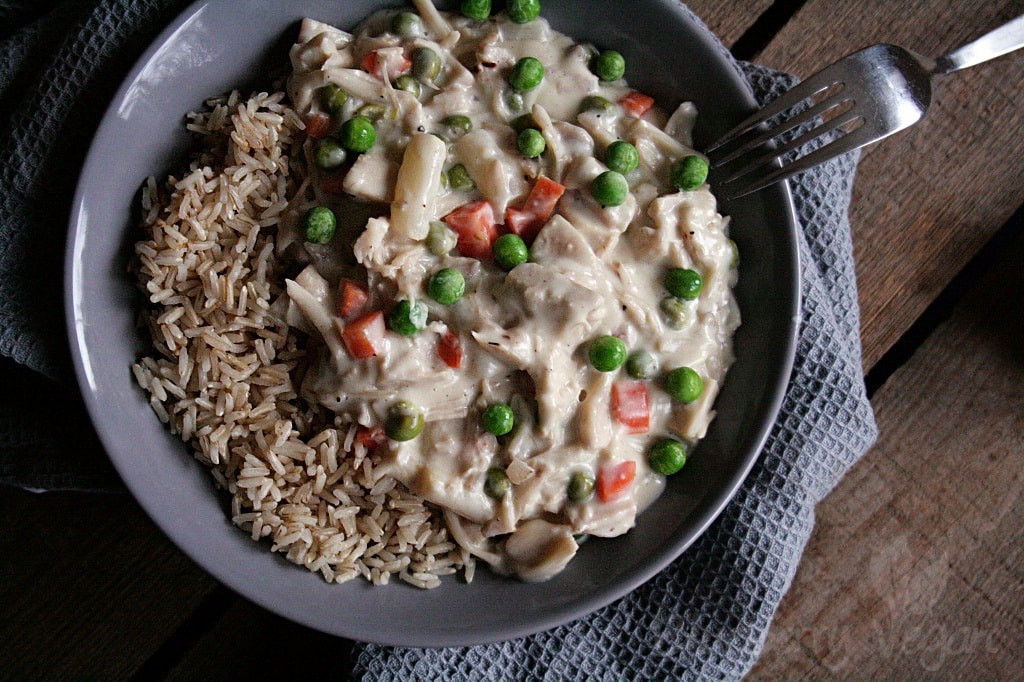 If you want to use jackfruit for savory dishes, make sure you get the young, green jackfruit in brine. I get it at asian supermarkets. But you can also find it online: Jackfruit in brine.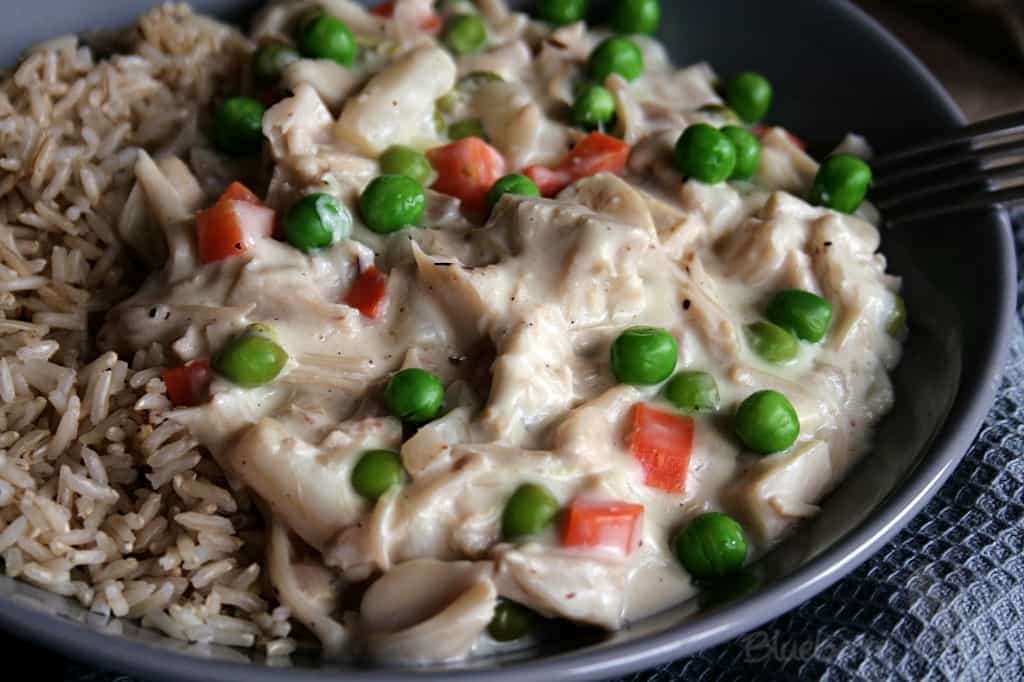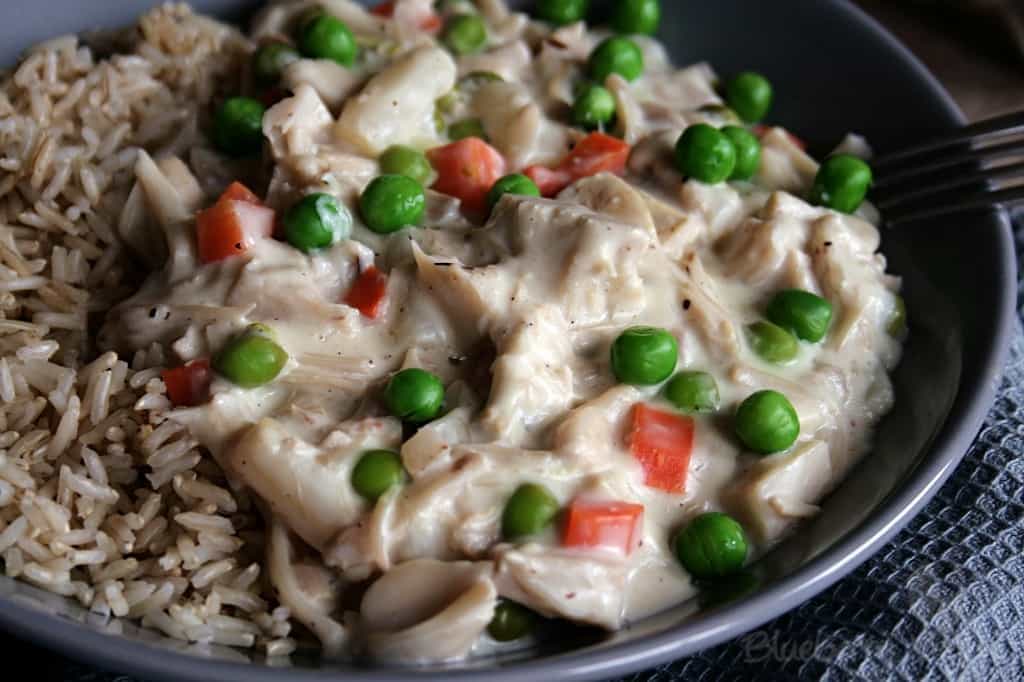 Besides I used jackfruit for this fricassee, this is a simple chicken fricassee recipe. Asparagus, peas and carrots as veggies, white wine to deglaze the roux and non-dairy cream to cream it all up. I used soya cuisine. If you want your dish to be soy-free use your preferred non-dairy cream. Bay leaves and juniper berries season the fricassee.
I serve the fricassee with brown rice. I prefer brown rice because it's got more nutrition and a slightly nutty taste. But also potatoes are great with this dish.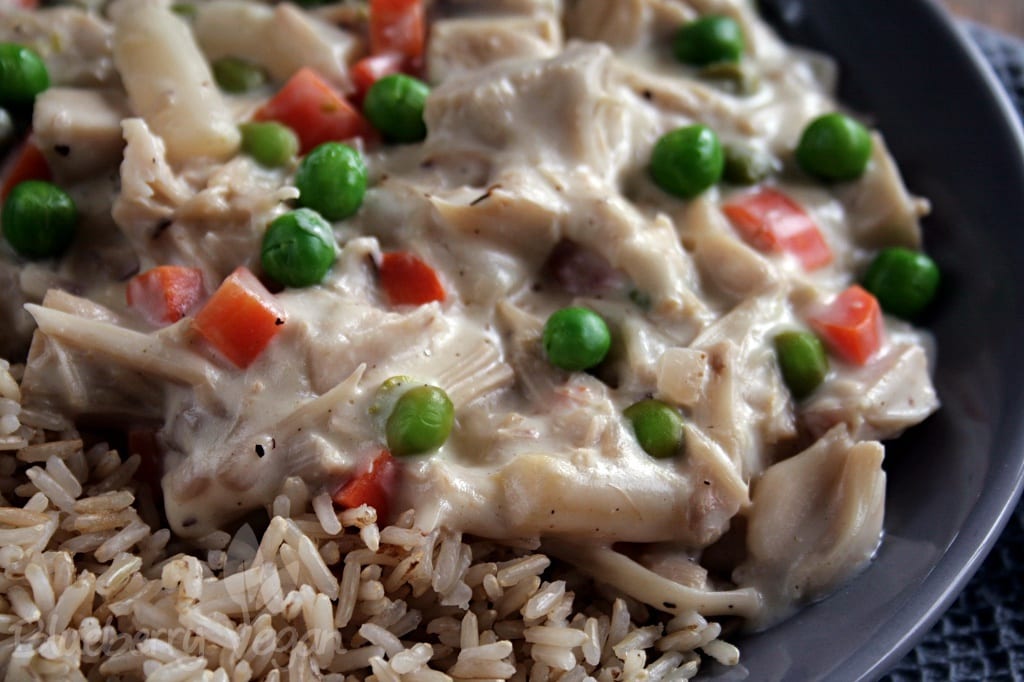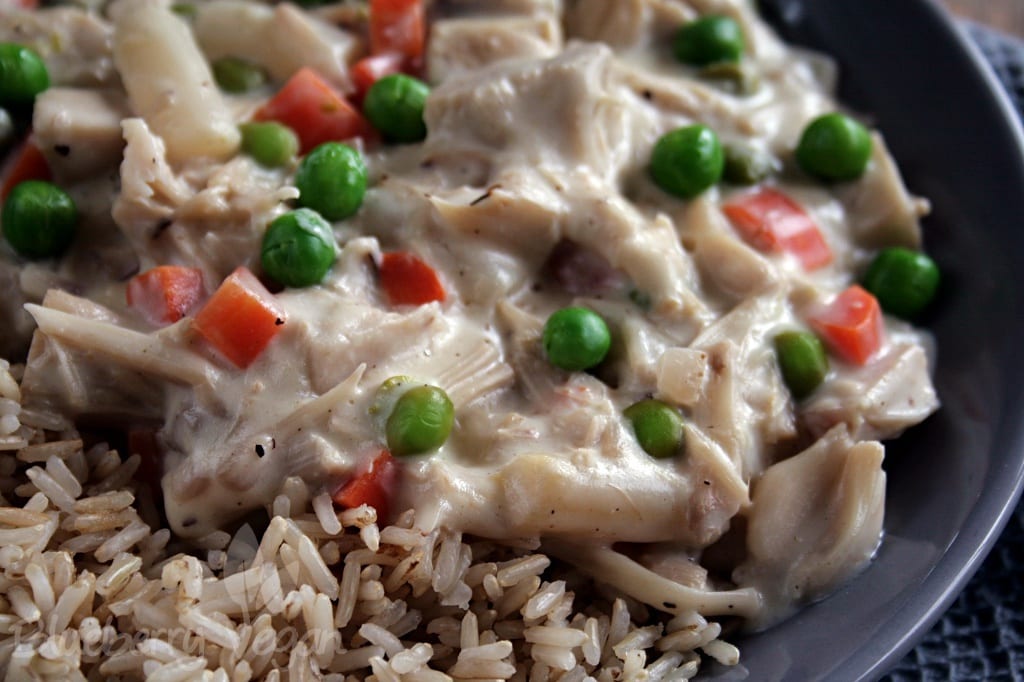 Enjoy your meal!
Love,
Rina
Jackfruit Fricassee
Zutaten/Ingredients
1 small onion
1 tbsp oil
1 small can young, green jackfruit in brine
1 heaped tbsp flour
100 ml (1/2 cup) white wine
300 ml (1 1/4 cups) vegetable broth
250 ml (1 cup) non-dairy cream
2 medium-sized carrots
2 hands full mushrooms
2 hands full frozen peas
6 spears canned asparagus
1 bay leaf
2 juniper berries
1/2 - 1 tsp salt
pepper
lemon juice
1 pinch sugar - optional
1 cup (brown) rice
Zubereitung/Instructions
Drain the jackfruit, pull apart with your fingers and rinse thoroughly. Finely cube the onion and carrots, quarter the mushrooms. Cut the asparagus in pieces. Cook the rice in two cups water.


Heat the oil in a pot and sauté the onion until translucent. Add the jackfruit and fry a little. Dust with flour and stir well. Deglaze with wine and vegetable broth and add carrots, mushrooms and peas. Pour on the cream and season with salt, pepper, bay leaf and juniper berries. Cover with a lid and let cook for 10 minutes, stir occasionally.


Add the asparagus and cook for another 5 - 10 minutes, until the carrots are soft. Season to taste with salt, pepper, lemon juice and sugar and serve with rice.
Tipps/Notes
Instead of jackfruit you can also use a chicken substitute product.