[Advertising: Affiliate Links]
Isn't this some great weather outside the last couple of days?! It seems as if we skipped spring and went directly to summer. I enjoy those warm evenings in my hammock and hope that there will be a lot more of these days this year!
When it is this warm outside, people enjoy light meals much more than heavy ones. This is the perfect dish for that. Mostly I buy eggplants to make vegan herring in yoghurt sauce, but this time I baked it.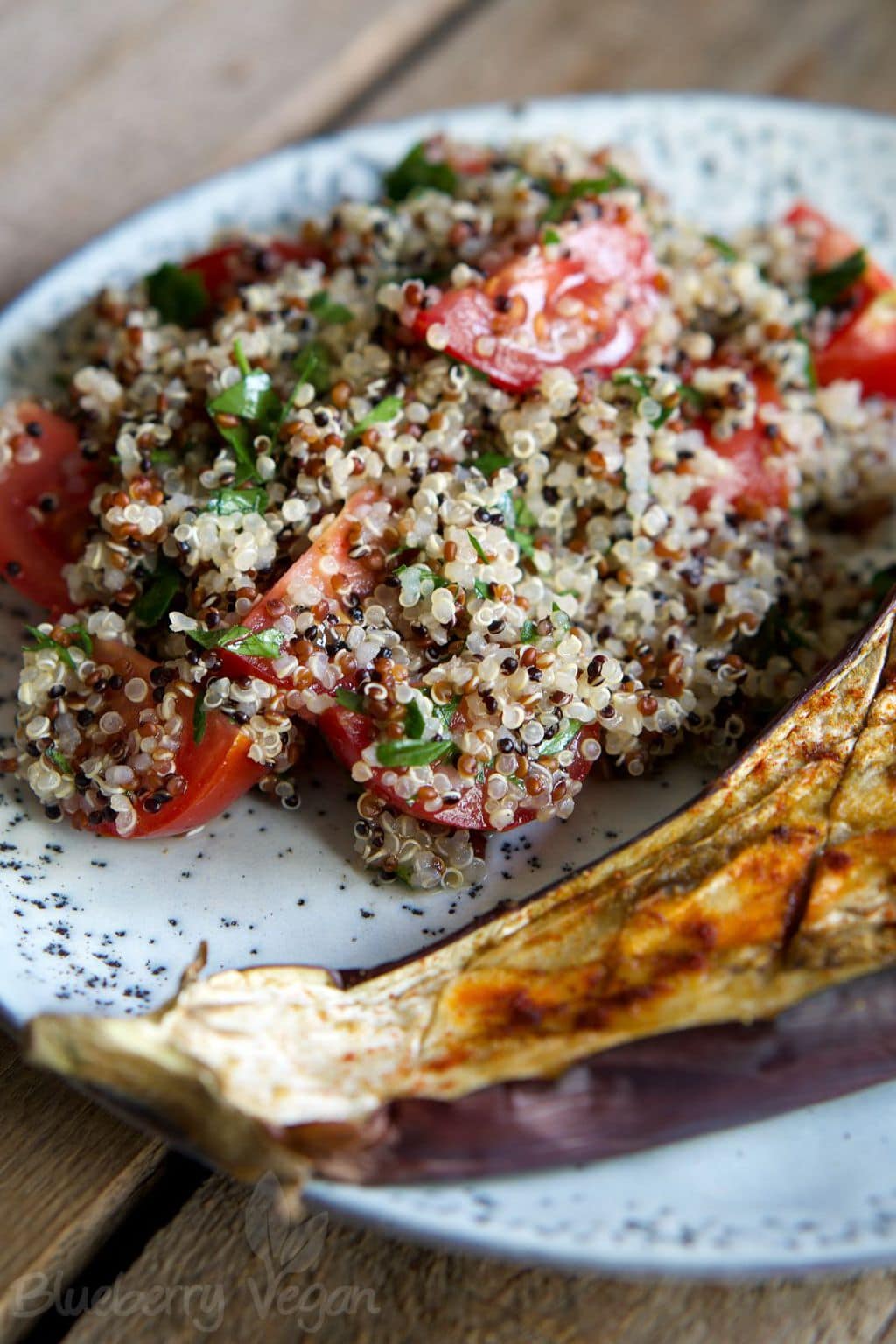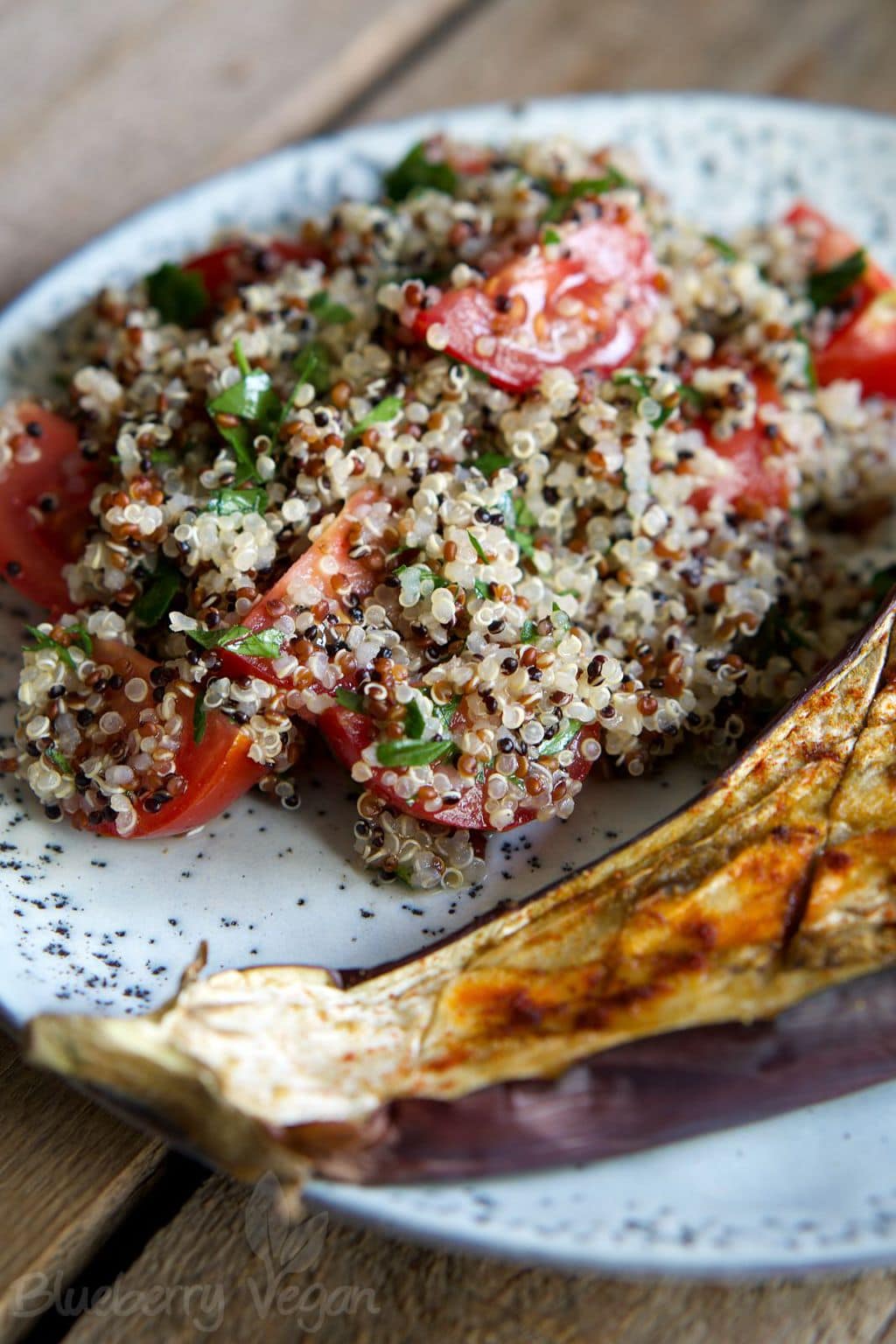 I was planning to fill the eggplant, but then was too lazy and made a tabbouleh salad from the quinoa for the filling. I spread some left-over wild garlic pesto on the eggplant of the second serving, which also tasted great.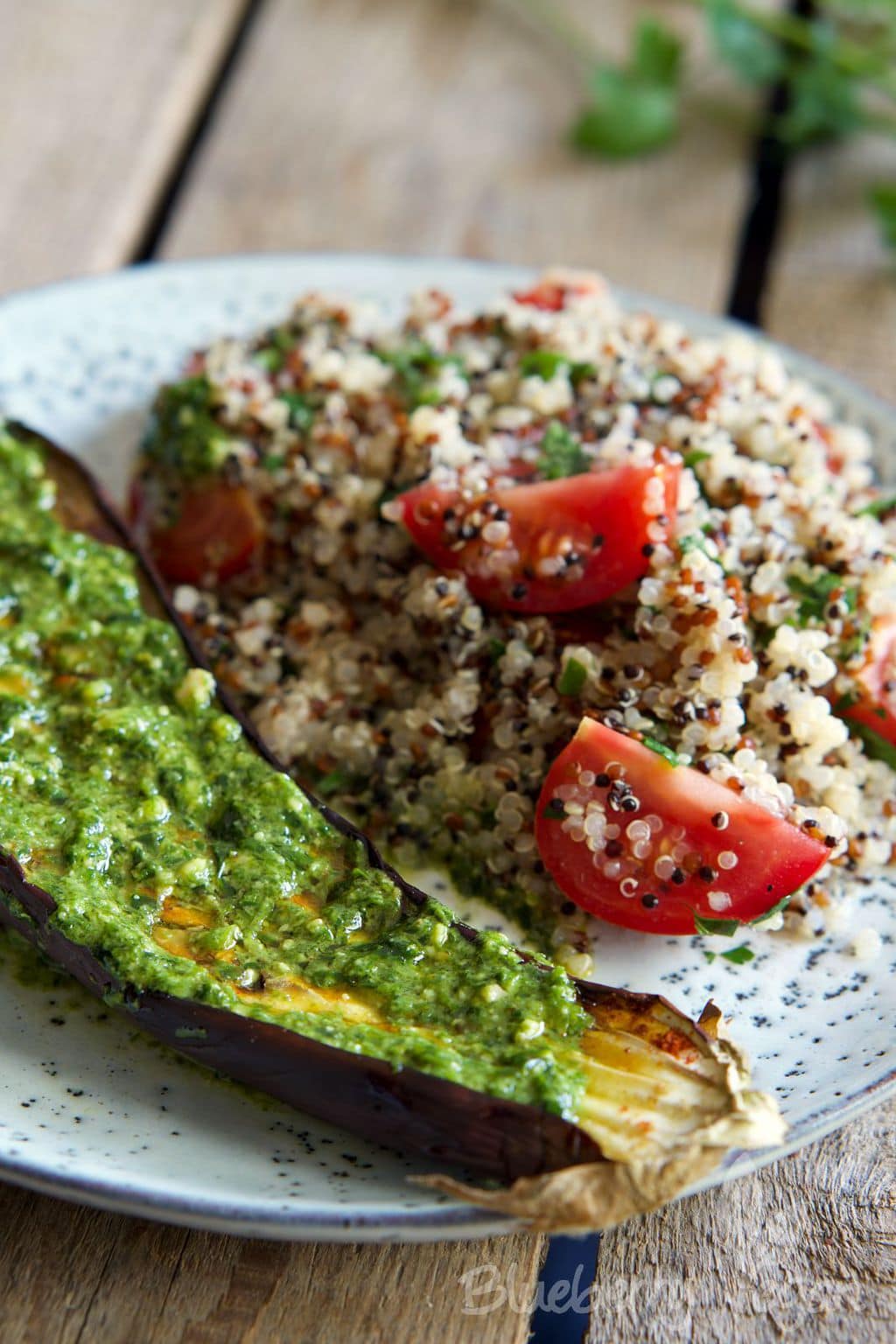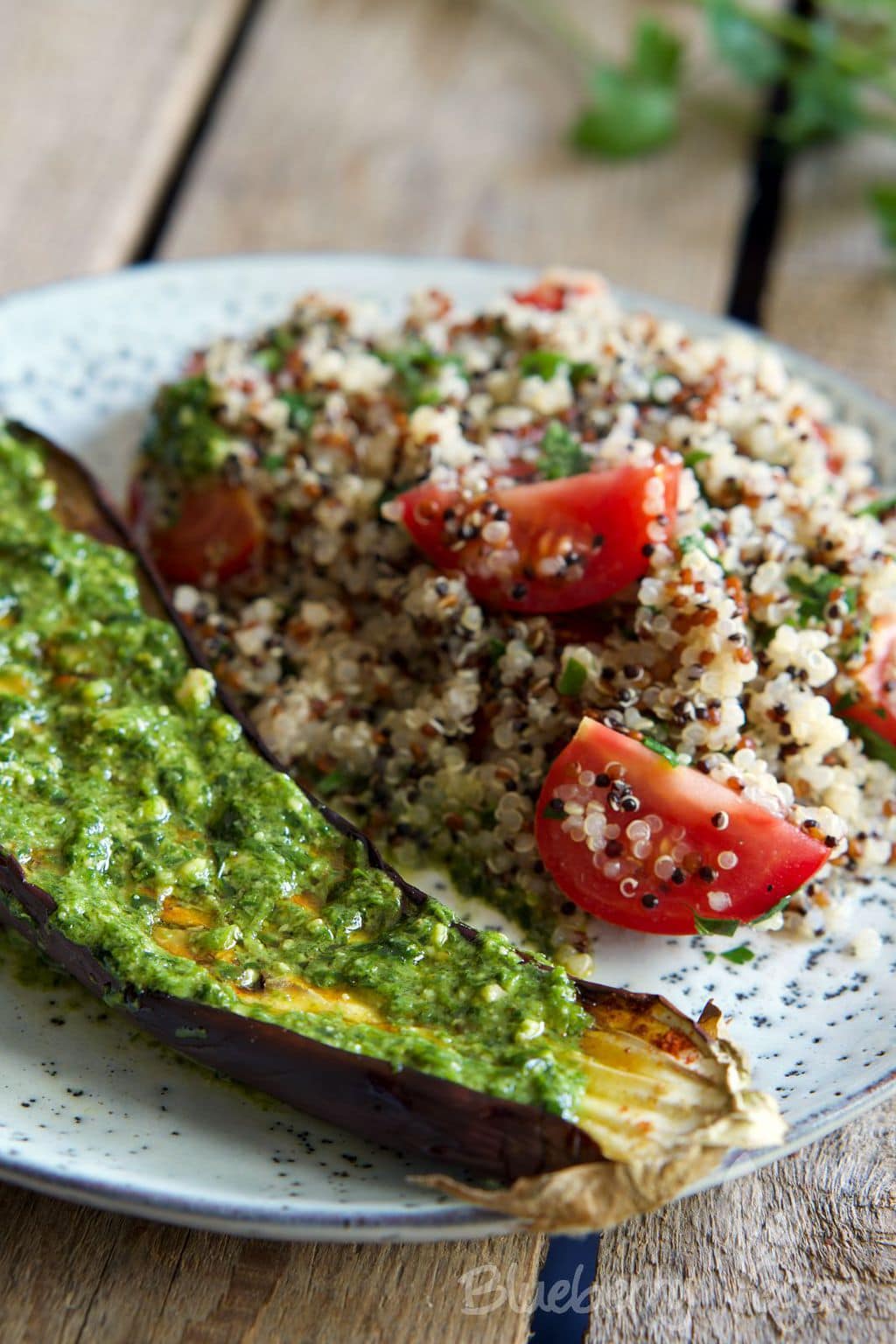 I wish you a sunny day and enjoy this dish!
Love,
Rina
Baked Eggplant with Warm Quinoa Tabbouleh
Zutaten/Ingredients
For the eggplant:
1 big eggplant
2 tbsp garlic oil - alternatively oil and crushes garlic
salt
smoked paprika powder
cumin


For the quinoa tabbouleh:
1 cup (240 ml) quinoa
2 cups water
2 hands full cherry tomatoes
1/4 bunch parsley
2 tbsp herb vinegar
1 tbsp oil
salt
pepper
cumin
Zubereitung/Instructions
Heat the oven to 180° C (360° F) and line a baking tray with parchment paper.


Halve the eggplant and deeply cut the pulp cross-wise. Bake in the oven for 15 minutes. Then drizzle over the garlic oil and sprinkle over the spices. Bake for another 10 minutes.


While the eggplant is baking, bring the quinoa and water to boil and let simmer for 10 minutes. Then turn off the stove and let well for 5 minutes.


Quarter the tomatoes and chop the parsley. Combine all ingredients for the tabbouleh and season to taste with the spices. Serve with the eggplant.
Tipps/Notes
Don't be thrifty with the spices to make the eggplant taste best.