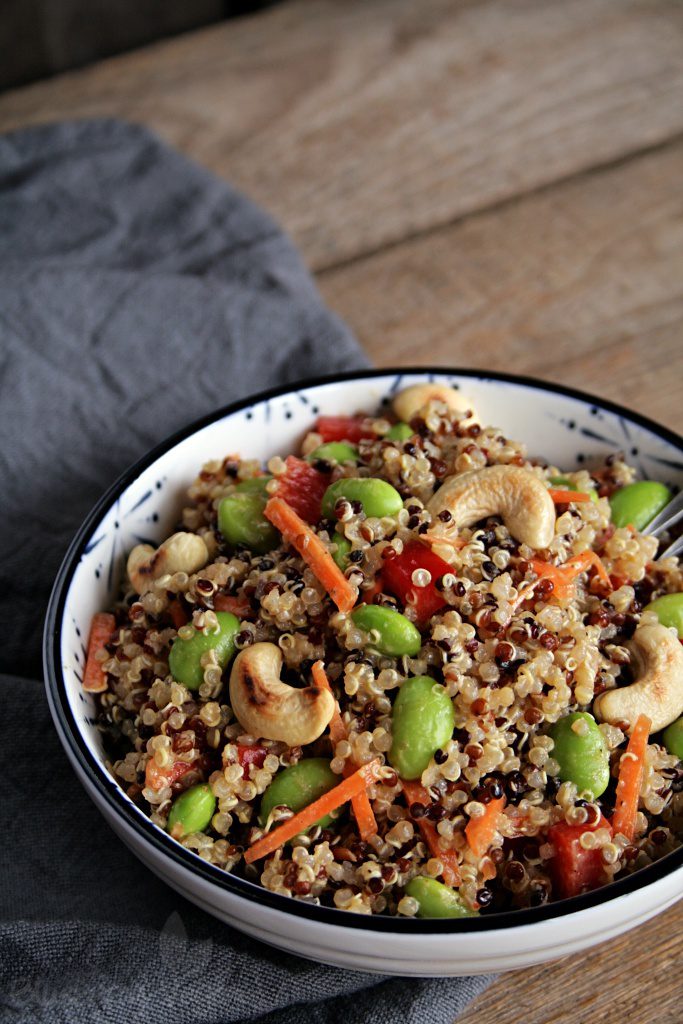 [Advertising: Affiliate Links]
When I was visiting London in December, I got off the plane and had to get food immediately, of course. At Sainsbury's I found some vegan dishes that were ready to eat. One of them was a quinoa salad.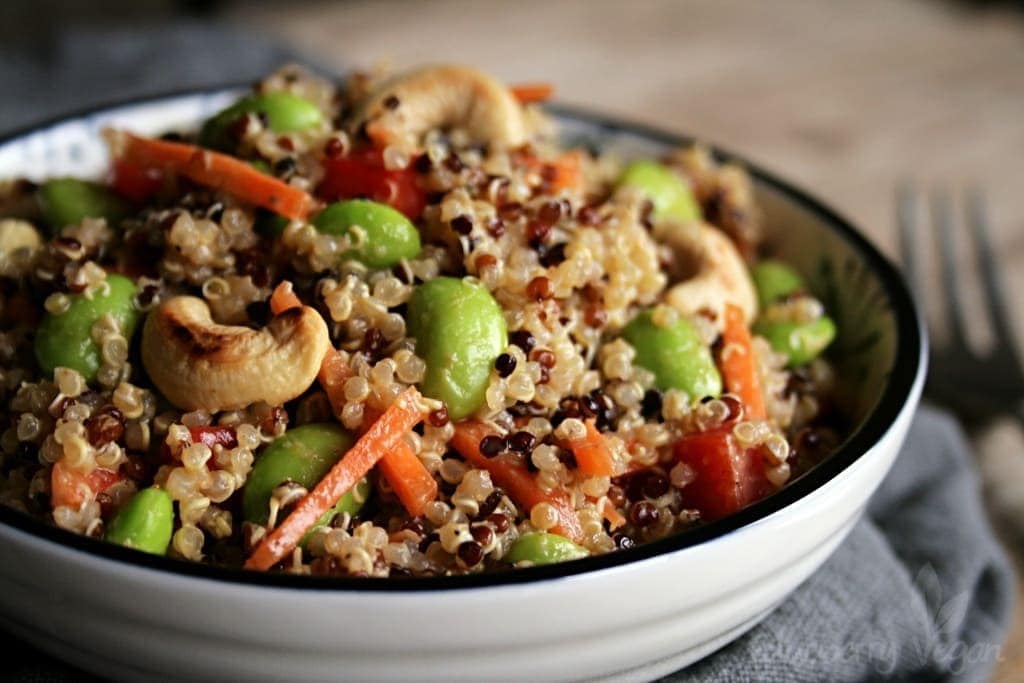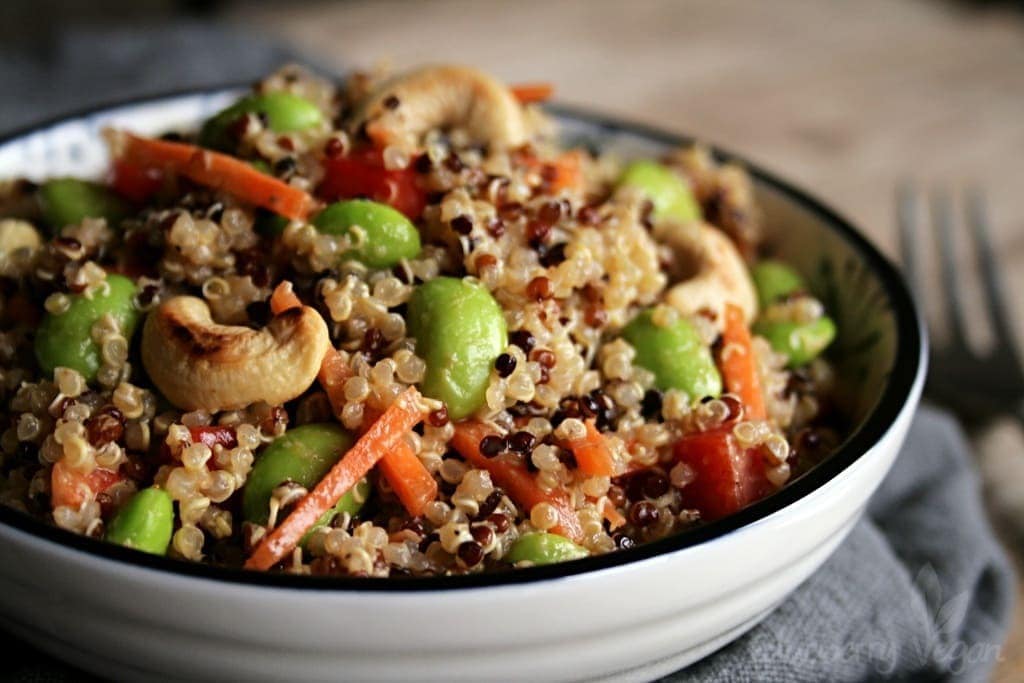 I liked this salad so much, that I decided to make it at home, too. So I made a photo of the ingredients list and tried to make it a couple of weeks later.
The salad is made with quinoa, carrots, edamame and red bell pepper. The dressing is a spicy mixture of lemon juice, soy sauce, ginger and chili sauce. I added a few toasted cashews on top. I buy frozen edamame beans at an Asian supermarket.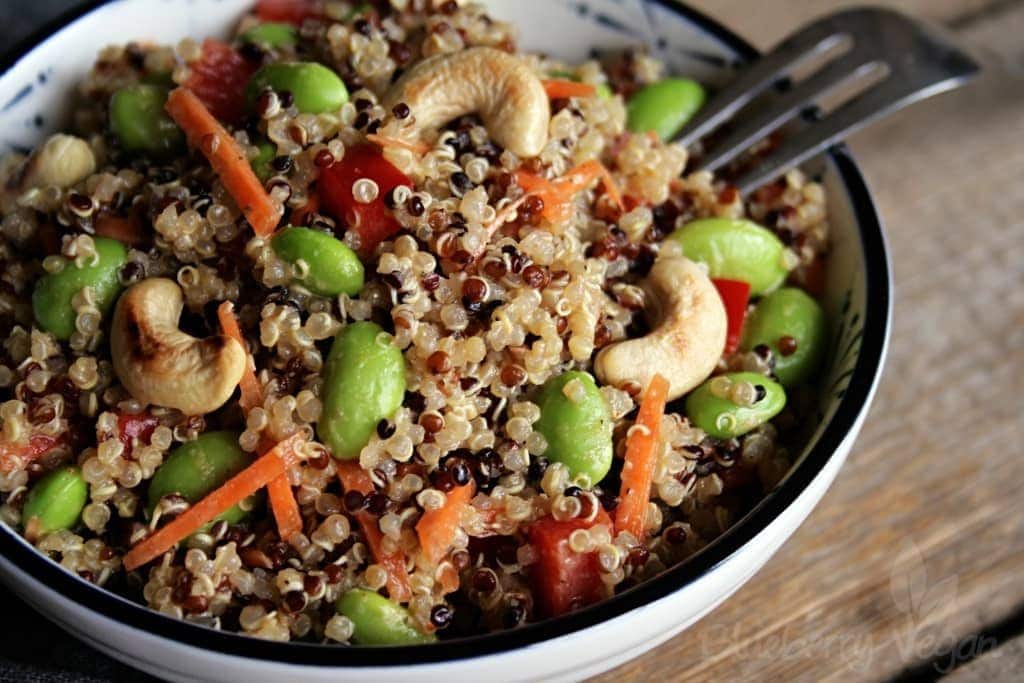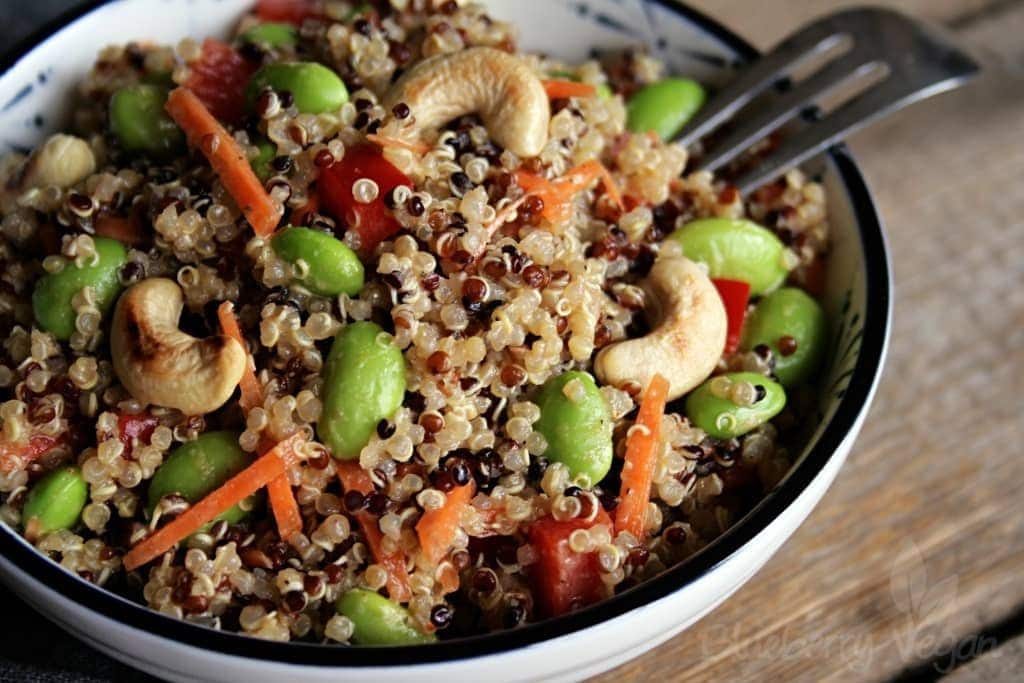 I hope you enjoy this salad as much as I do!
Love,
Rina
Quinoa Salad with Edamame and Spicy Lemon Soy Dressing
Zutaten/Ingredients
For the salad:
1 cup quinoa
1 cup edamame beans, frozen
1 red bell pepper
1 big carrot
2 tbsp cashews


For the dressing:
3 tbsp lemon juice
3 tbsp olive oil
2 tbsp soy sauce
1 tsp maple syrup
1/4 - 1/2 tsp sriracha or other hot chili sauce
1/2 small onion
1 small clove garlic
1 small piece ginger - as big as a hazelnut
pepper
Zubereitung/Instructions
Rinse the quinoa with hot water then pour in a pot and cook with two cups water and covered with a lid until all liquid is absorbed. Finely dice the bell pepper and cut the carrot into strips.


Blanche the edamame for three minutes in boiling water, then drain. Toast the cashews in a pan.


In a blender mix all ingredients for the dressing until smooth. Combine the dressing with the salad ingredients and arrange in two bowls.