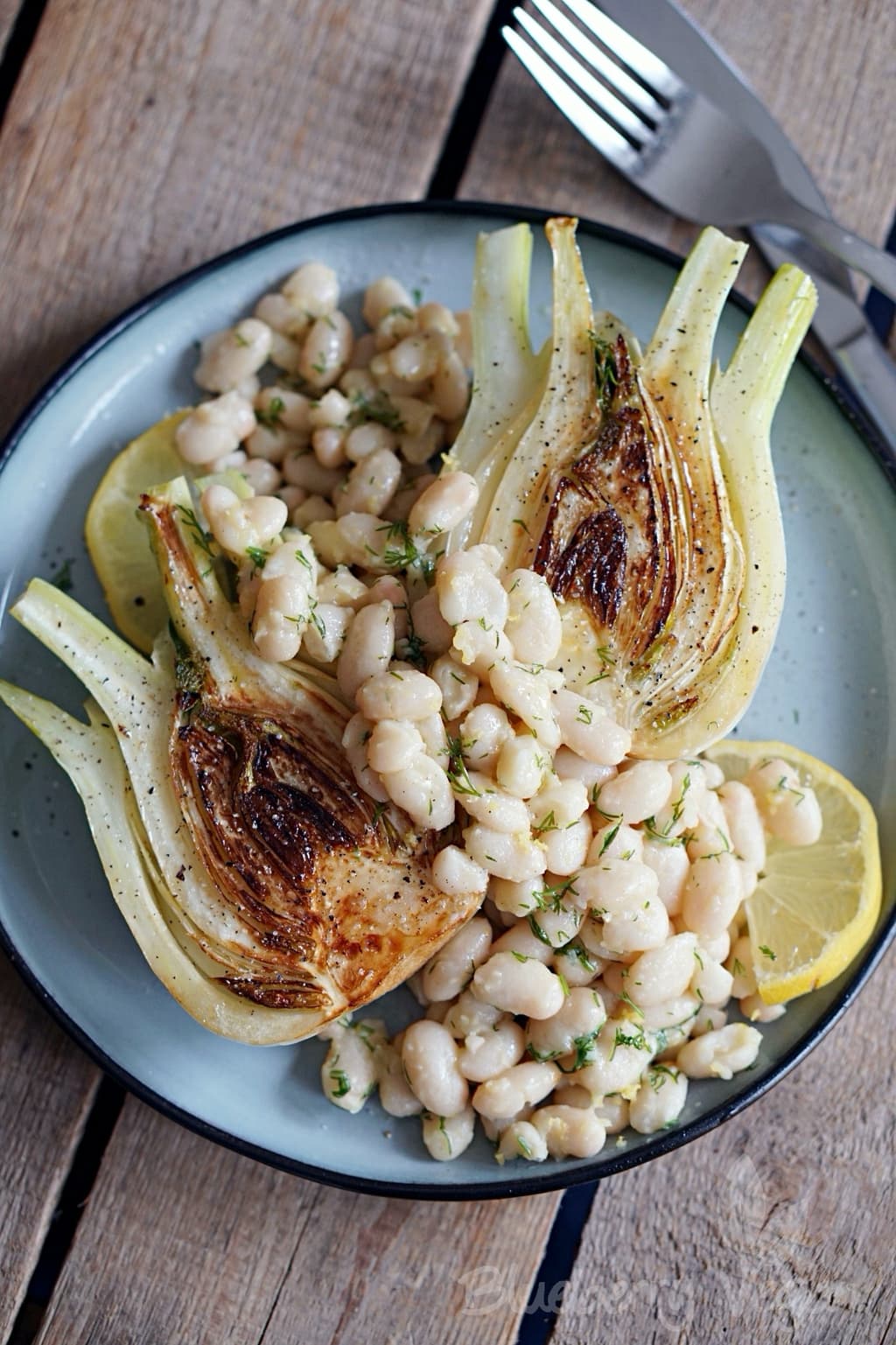 On the table in no time and super delicious. These are my favorite dishes. Because even if I love to cook, I don't like to stand in the kitchen for hours.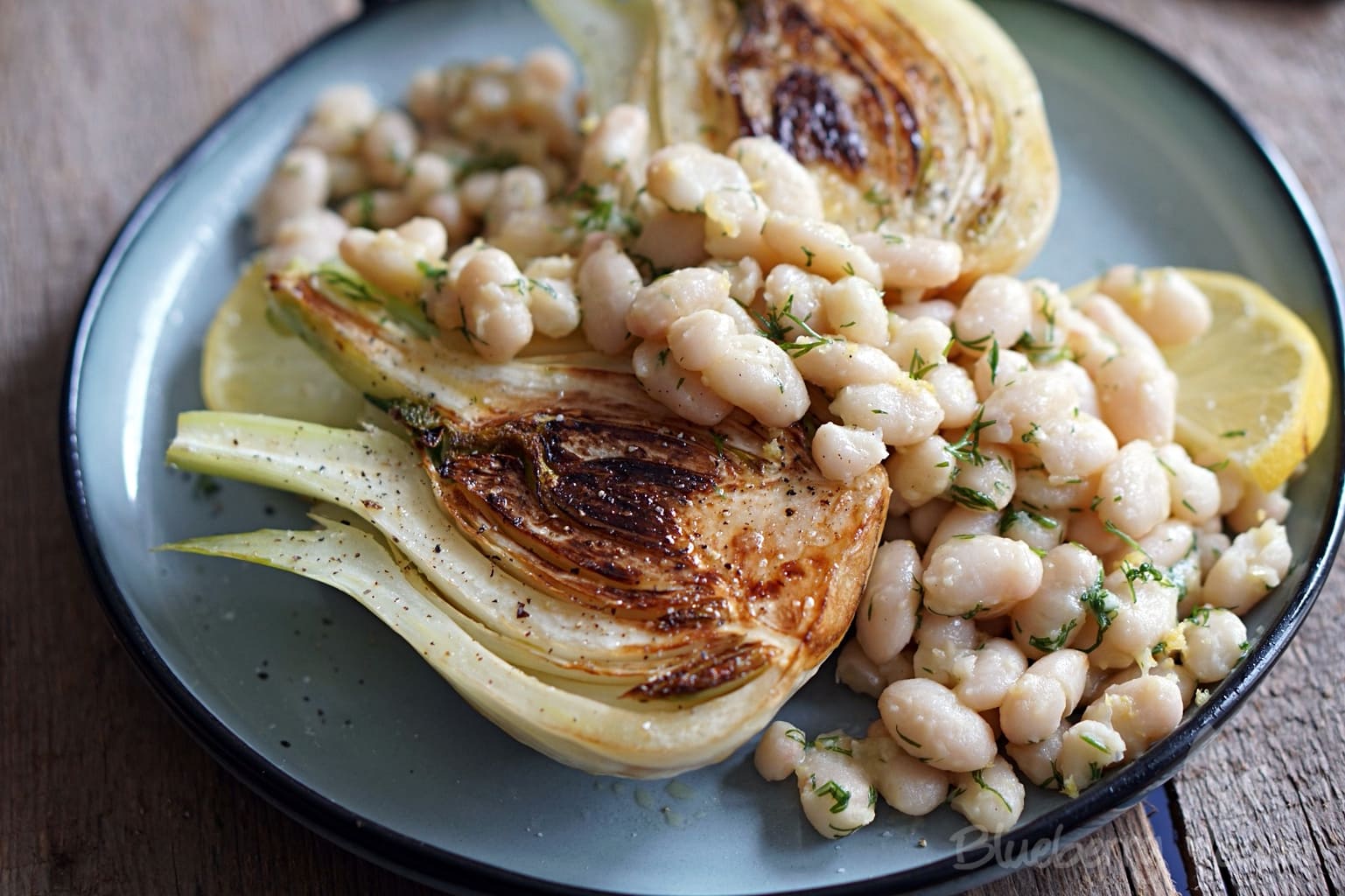 All you need for this dish is a handful of ingredients and less than 30 minutes of your time. If you want to add something to the dish, I recommend toasted bread.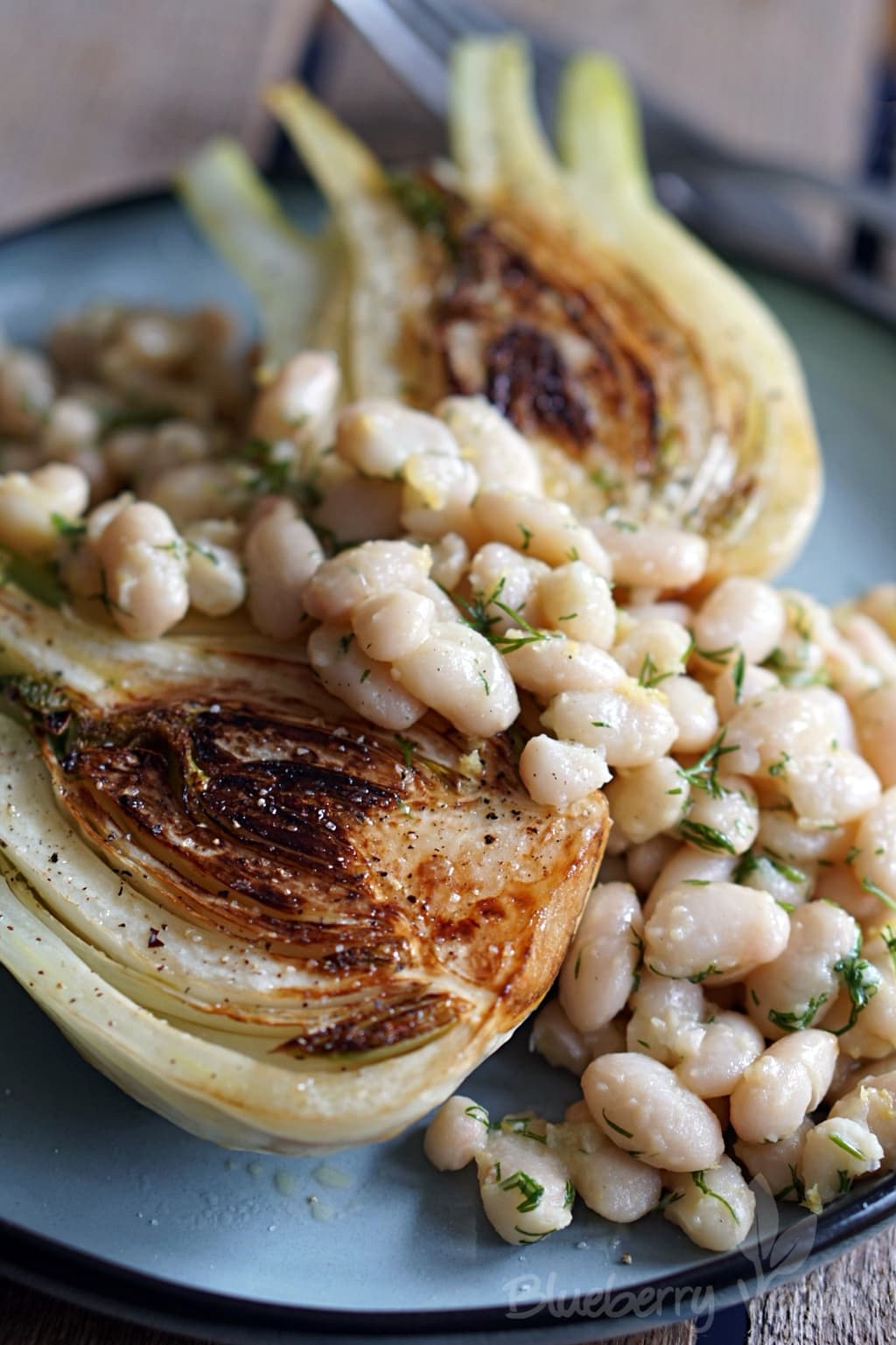 Enjoy!
Love,
Rina
Fried Fennel with Lemon Garlic Beans
Zutaten/Ingredients
2 bulbs fennel
2 tbsp olive oil
about 400 g (2 cups) cooked white beans
2 cloves garlic
1/2 organic lemon
4 stems dill
salt
pepper
Zubereitung/Instructions
Halve the fennel and cook firm to the bite - in the microwave, steam, cook - just as you like it. If necessary, cut a small piece off the back to prevent tilting. Squeeze the garlic, zest the lemon and squeeze out the juice. Chop the dill finely.


Heat 1 tablespoon of olive oil in a pan and fry the fennel on both sides over medium heat. Season with salt and pepper.


While the fennel is frying, sauté the garlic in the remaining olive oil. Add beans, lemon zest and dill. Only heat the beans briefly, don't overcook them and season with lemon juice and salt.


Place the fennel on two plates and spread the beans over.