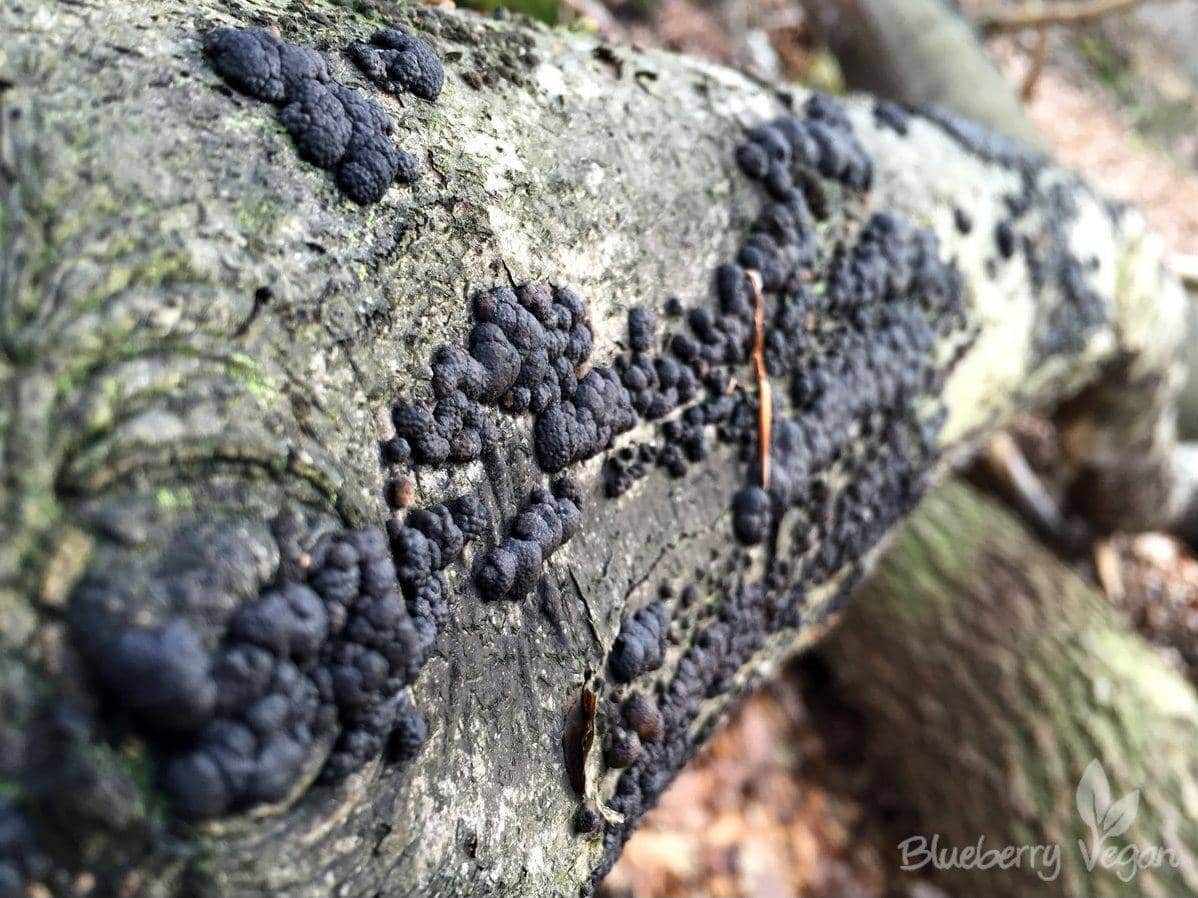 [Advertising: Affiliate Links]
Marten from einfach raus… and I hit the forest again. We wanted to cook something with wild garlic this time and since Marten knows a place where it grows, we made a hike near that.
The wild garlic was big enough to pick some leaves and the weather forecast predicted sunshine. So we put on warm clothes and took off. We walked the track of a geocache named The Wupper-Hiking-Quiz. A lot of ascents, passing Müngstener Bridge, then descents to the river Wupper and up again, of course. The track was not that long with 8 km (5 mi), but all the ups and downs made it a sufficient workout.
Here are some impressions:
We looked for a sunny place to cook our pasta. But in 5° C even the sunny places were to windy to rest there. So we decided to drive back to Marten's and cook the pasta inside, but outdoor style.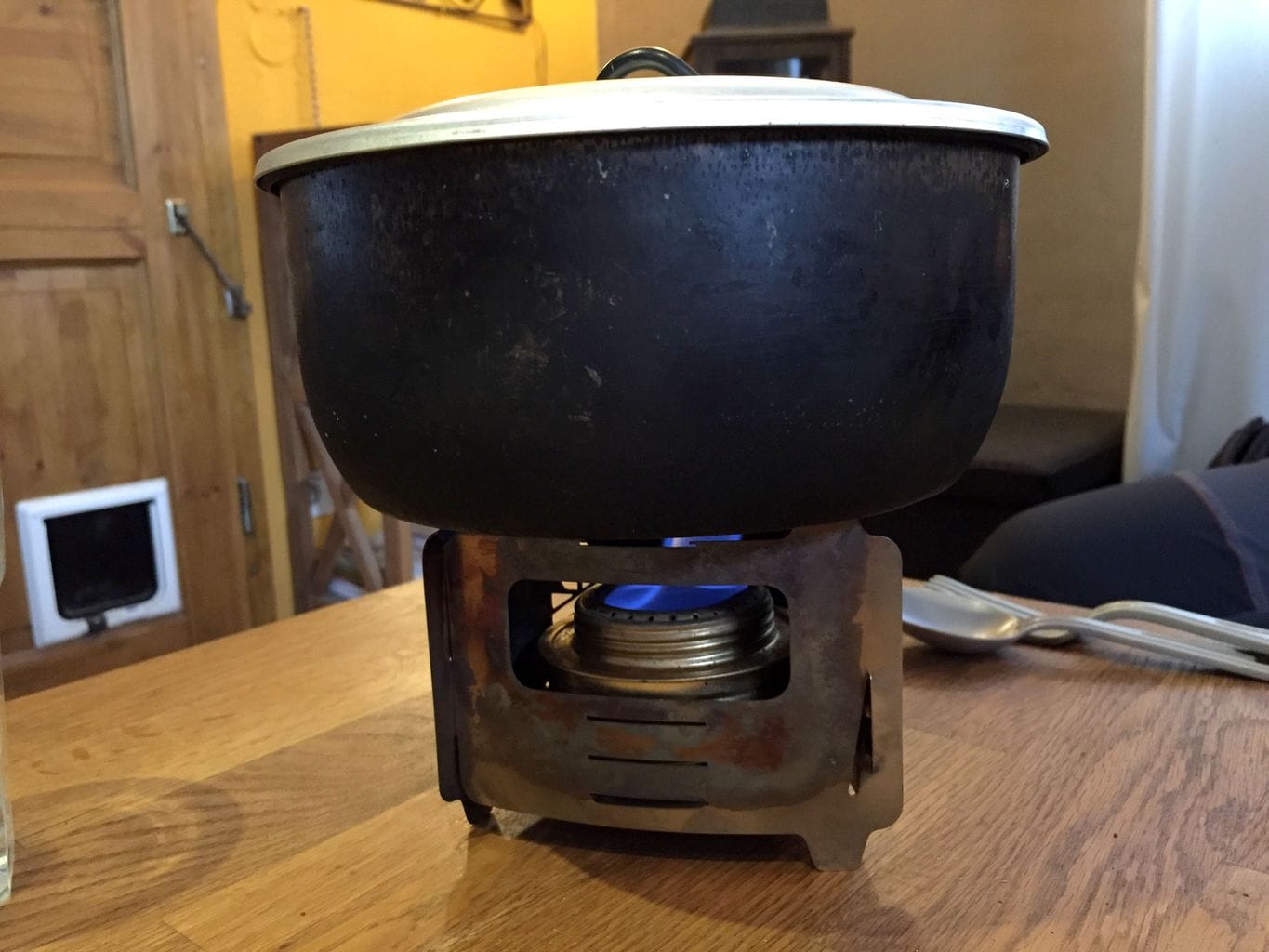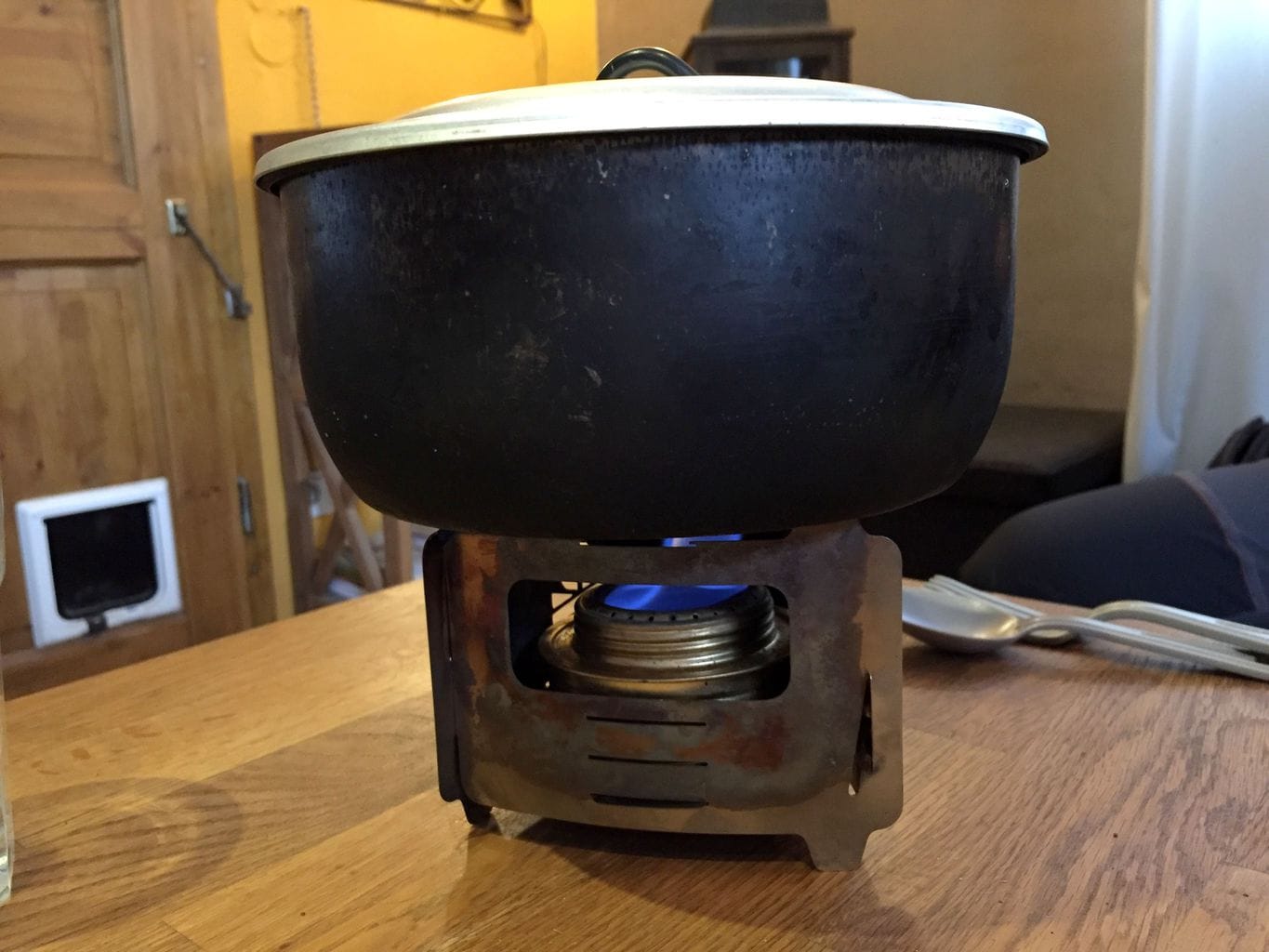 We cooked spelt noodles in salty water and as they were done, we added the wild garlic for a couple of seconds. Then drained and poured some olive oil in the pot and sautéed for a couple of minutes. We seasoned the dish with salt and pepper and sprinkled some vegan parmesan over.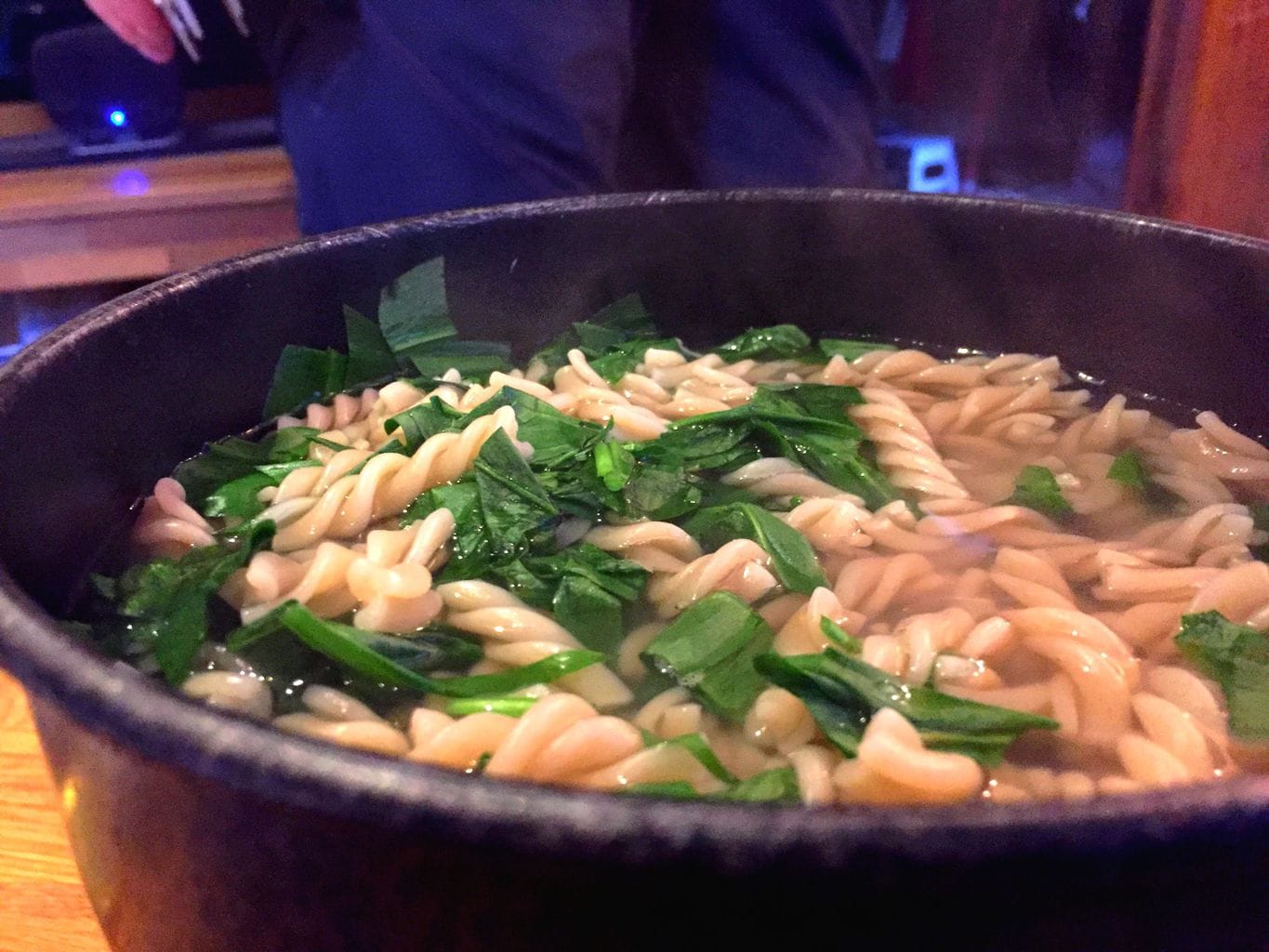 To make the parmesan, grind pine nuts, nutritional yeast flakes and salt.
I liked the noodles. We will make it again. But this time outside 😉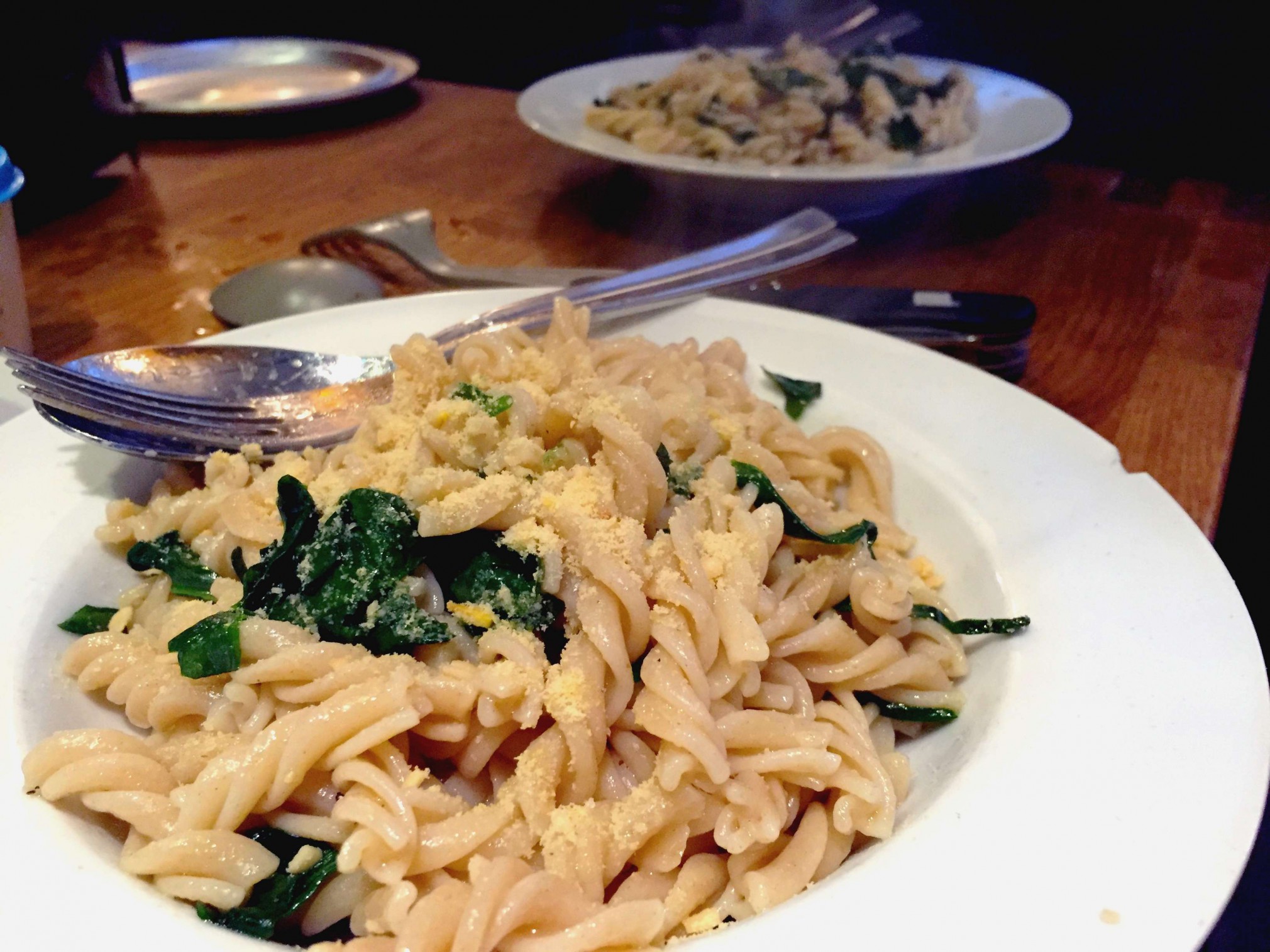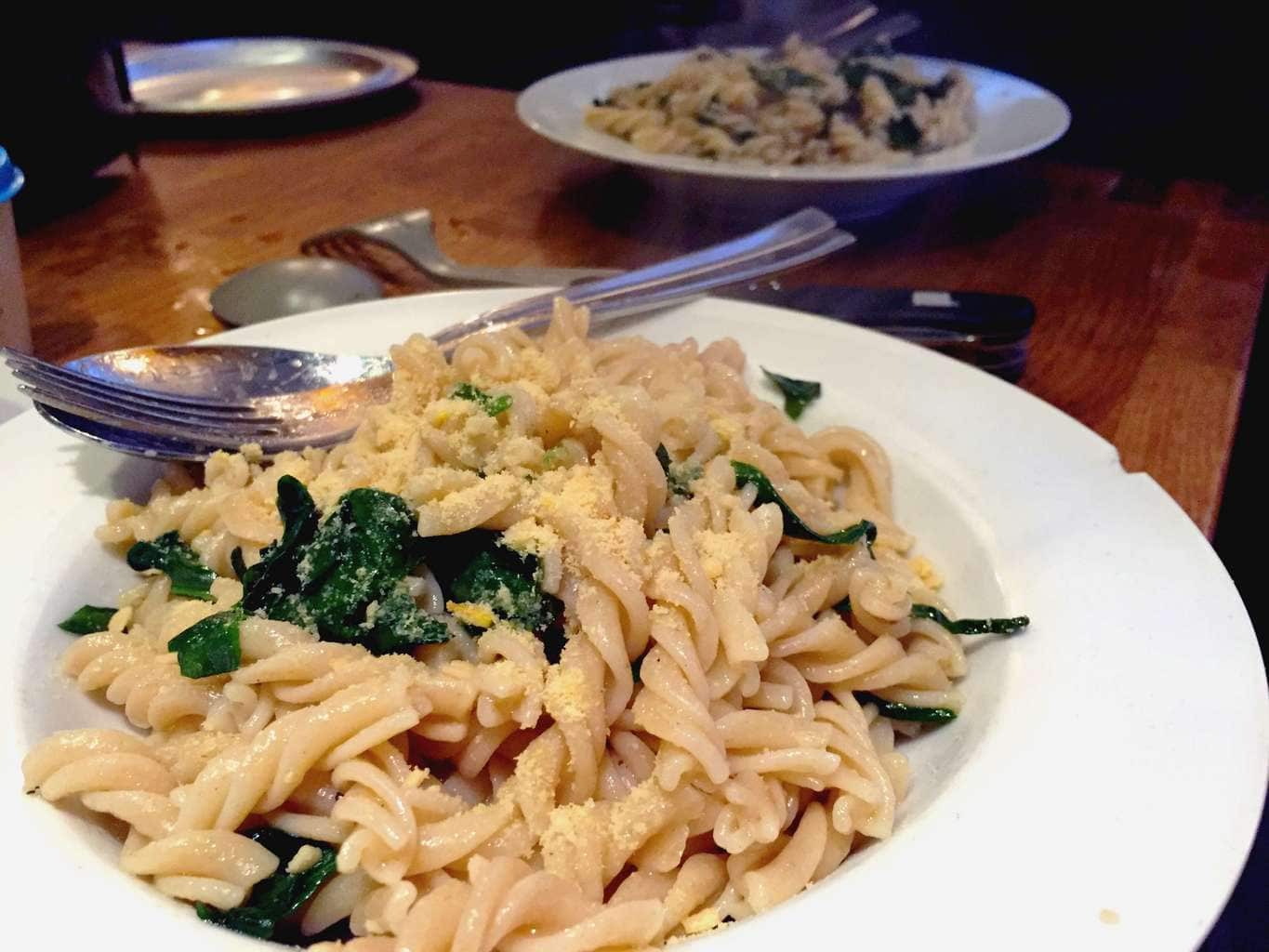 You can also use spinach or swiss chard instead of wild garlic. Use garlic oil then to make it as tasty as this dish.
Love,
Rina
Wild Garlic Pasta
Autor/Author:
Rina and Marten
Zutaten/Ingredients
For the noodles:
4 hands full noodles
2 hands full wild garlic
salt
pepper
1 - 2 tbsp olive oil


For the parmesan:
1 tbsp pine nuts
1 tbsp nutritional yeast flakes
1/2 tsp salt
Zubereitung/Instructions
In a big pot bring salty water to boil and cook the noodles until firm to the bite. Roughly chop the wild garlic.


Grind the ingredients for the parmesan until powdery.


When the noodles are done, add the wild garlic and blanche for a minute. Then drain and add olive oil and fry for a couple of minutes on medium heat.


Season with salt and pepper, arrange on two plates and sprinkle over the parmesan.