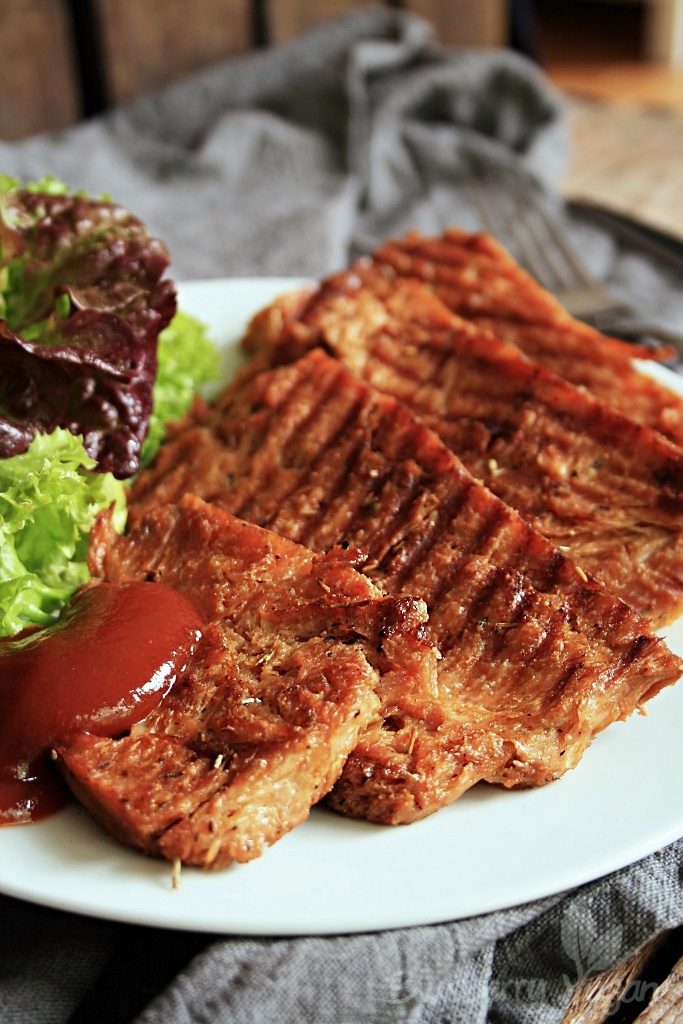 [Advertising: Affiliate Links]
Finally the weather found out, that it's supposed to be summer. And with lots of sunshine it's much more fun! The best part of summer is to have a barbecue and sit outside until the sun goes down.
I love to grill veggies, but sometimes I need a little meat. Better than seitan is soya meat, because of its texture. At least that's what I think.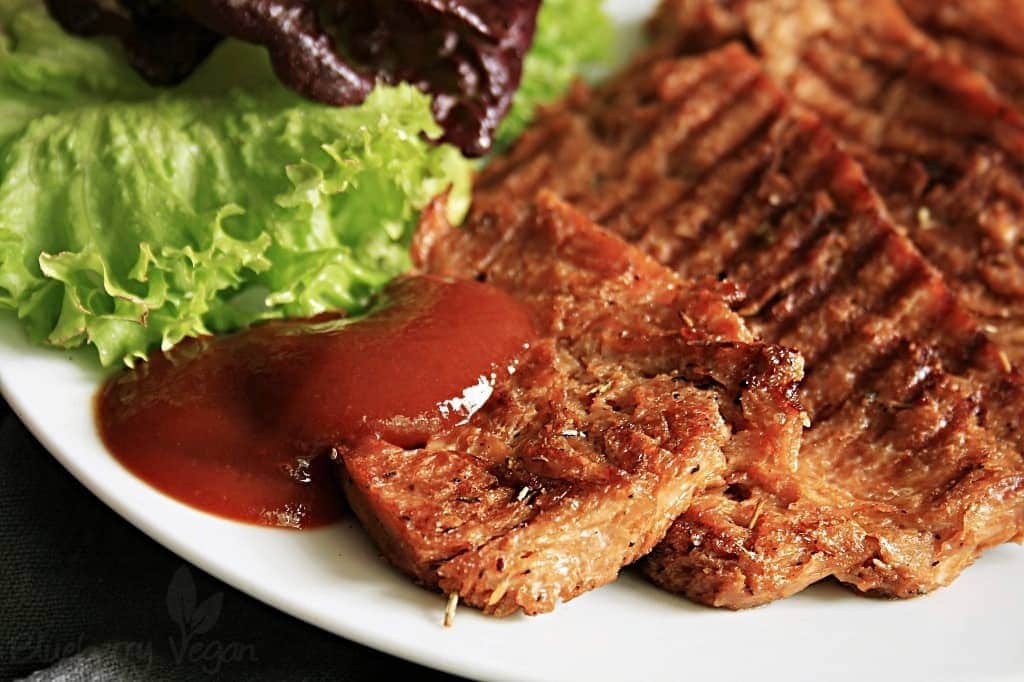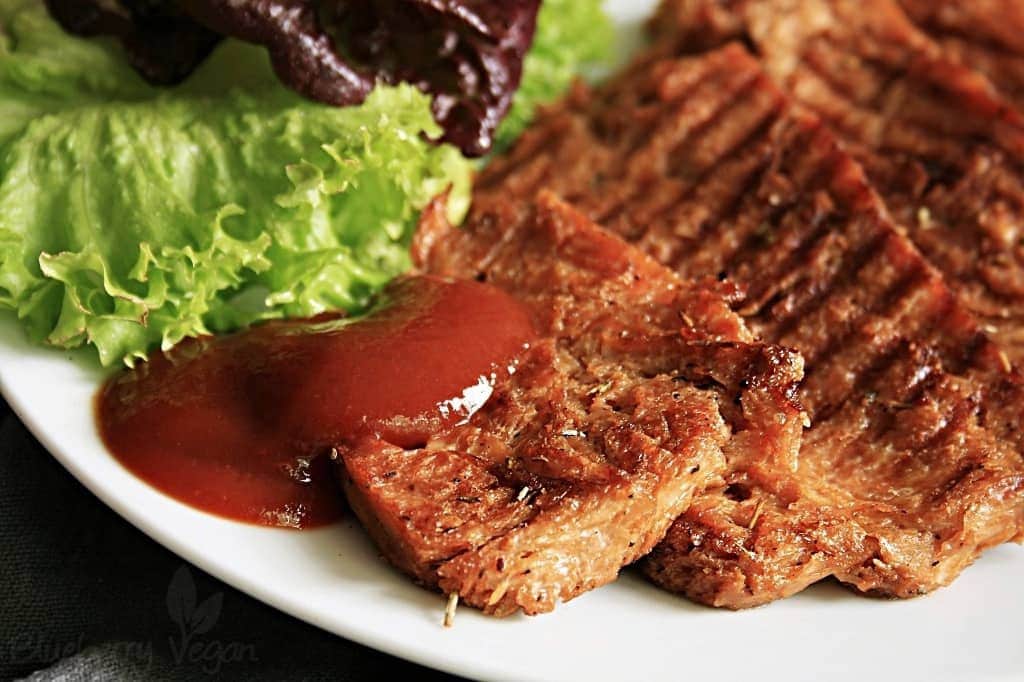 To make these barbecue steaks, you'll need soya medallions or big steaks, depending on what size you prefer. It is super important that you wash and press the steaks very well after cooking. This way you get rid of the soya taste.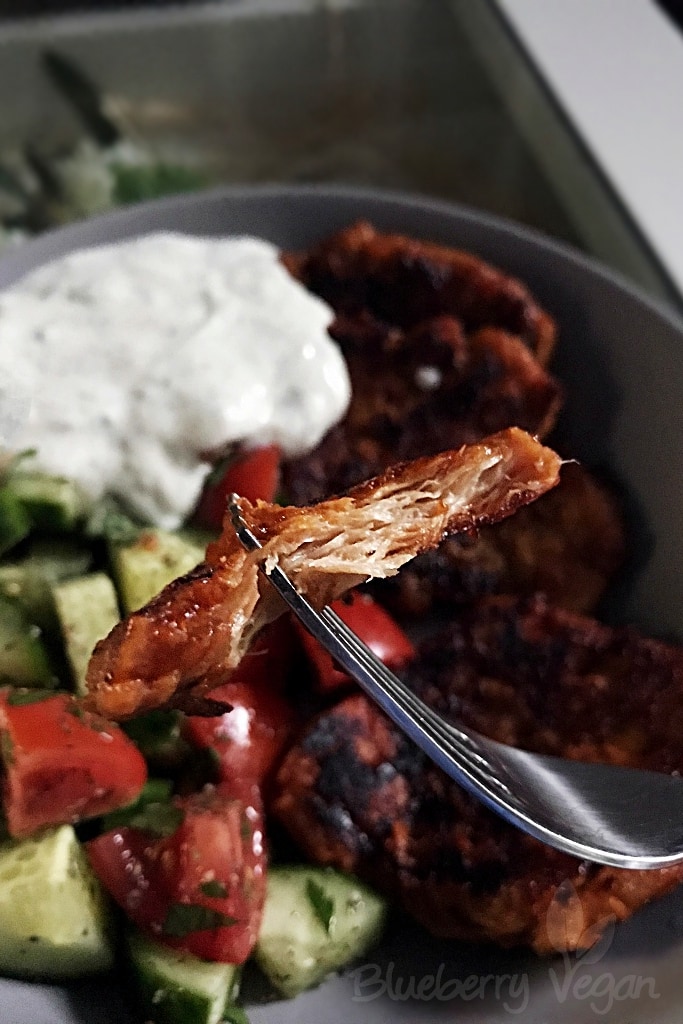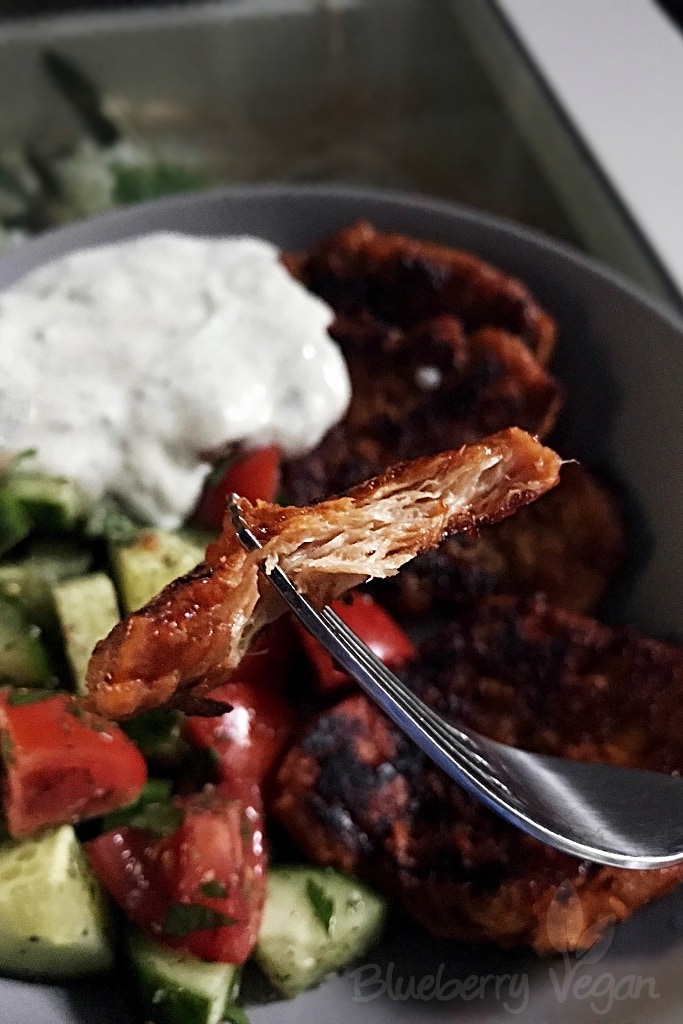 Enjoy and have a great barbecue!
Love,
Rina
Spicy Soya Barbecue Steaks
Ergibt/Yield:
2 - 4 Portions
Zutaten/Ingredients
3 Soya Big Steaks or 10 Medallions (about 3.5 oz)
2 tbsp oil
2 tbsp water
1 tbsp tomato paste
1 onion
2 clove garlic
1 tsp Italian herbs
1/2 tsp smoked paprika powder
salt
pepper
Zubereitung/Instructions
Cook the soya steaks in water for 10 minutes. Then drain, wash in cold water and press out any excess water. I halve the steaks, press them in my hands first and then place them between two folded kitchen towels and two slats and press.


Cut the onion in strips and roughly chop the garlic. Pour all ingredients in a freezer bag and knead to combine. Then add the soya steaks and massage in the marinade. Keep refrigerated for 30 minutes up to 2 days and then put them on the grill.
Tipps/Notes
You can season your steaks just the way you want. I also like lemon and rosemary, grilled chicken seasoning mix or simple barbecue seasoning mix.
If you are in a rush just take your favorite barbecue sauce to marinate the steaks in. You can buy Soya 
Big Steaks
or
Soya Medallions
 online. If there are steaks leftover don't worry. They taste great cold, too. And if you are not up for a barbecue: the steaks are great from the frying pan, too.