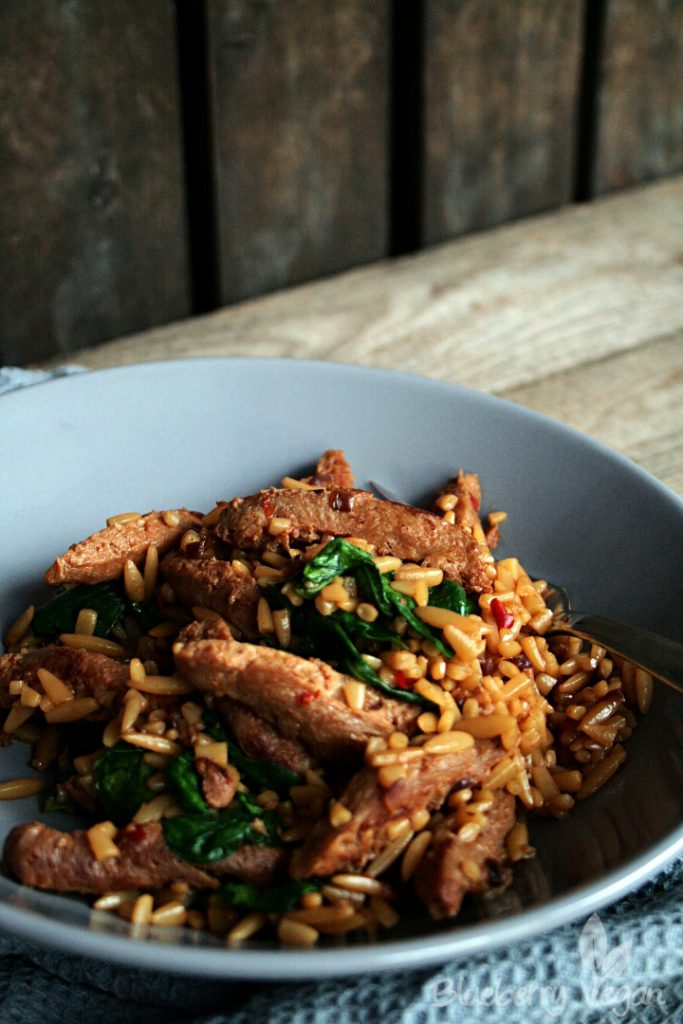 [Advertising: Affiliate Links]
And now we are going to spice things up! These noodles are salty, lemony and hot and thus almost irresistible. You just need a handful of ingredients to make this dish and you can also vary those. I have already made this dish with different noodles, seitan and chard. It's also very good, but the combination of orzo, spinach and TVP shreds.
You'll need to cook the soya and the noodles first and then mix it all together in a big pan. So you'll have your meal on the table in about 25 minutes – this is how I like to cook!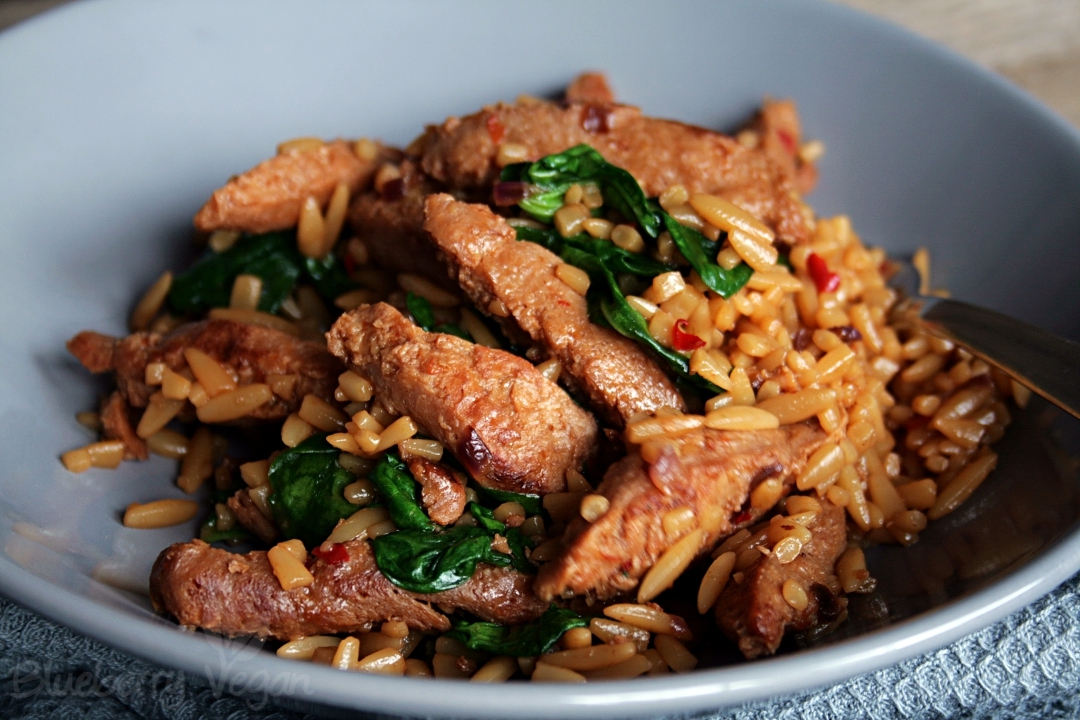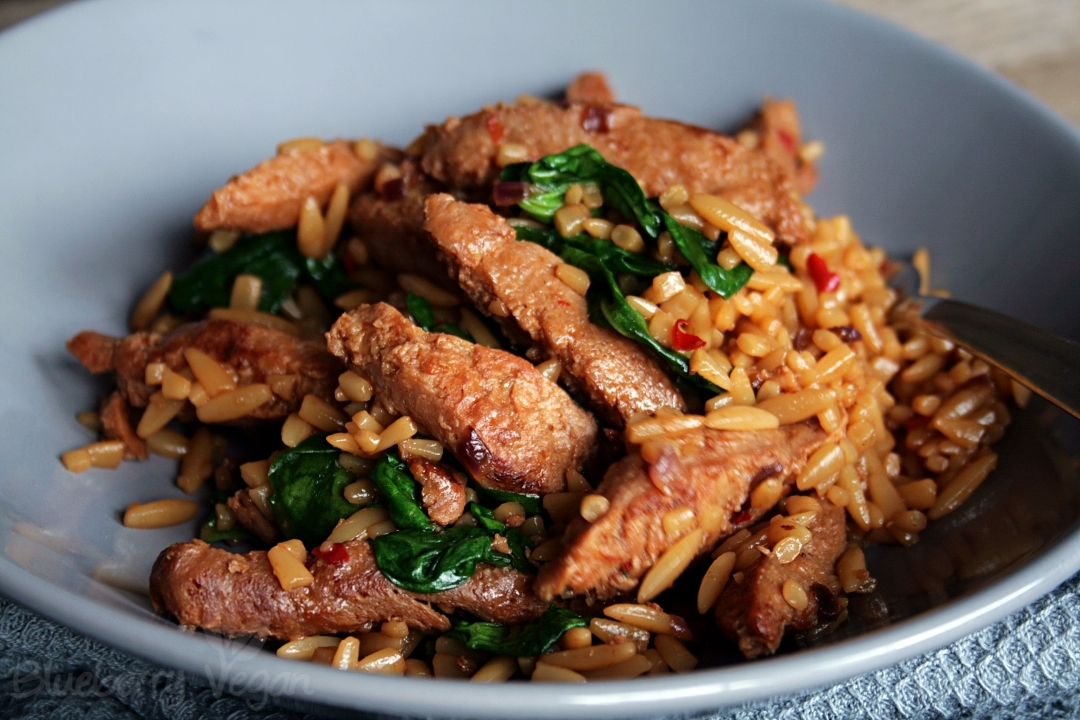 Enjoy you tangy noodles!
Love,
Rina
Orzo with Spinach and TVP Shreds
Zutaten/Ingredients
120 g (4.5 oz) orzo - or other small noodles
2 hands full TVP shreds or chunks
300 g (10.5 oz) spinach
1 small onion
1 tbsp oil
4 tbsp soy sauce
2 tbsp lemon juice
1 tsp sambal ulek
Zubereitung/Instructions
Cook the noodles in salty water until firm to the bite, drain and rinse with cold water.
Pour the soya in a pot and add three times as much water, a tablespoon instant broth and a generous dash of soy sauce, cook for 10 minutes, then drain and press to get rid of excess water.
Clean the spinach and wash it. Finely chop the onion.


Heat the oil in a pan and sautée the onion. Then add the soya and fry for a couple of minutes until it starts to brown. Then add the rest of the ingredients, stir and let the spinach collapse.as


Arrange on two plates and serve immediately.
Tipps/Notes
I make dishes like these and many more in my big
wok pan
. Everything fits in and nothing sticks.