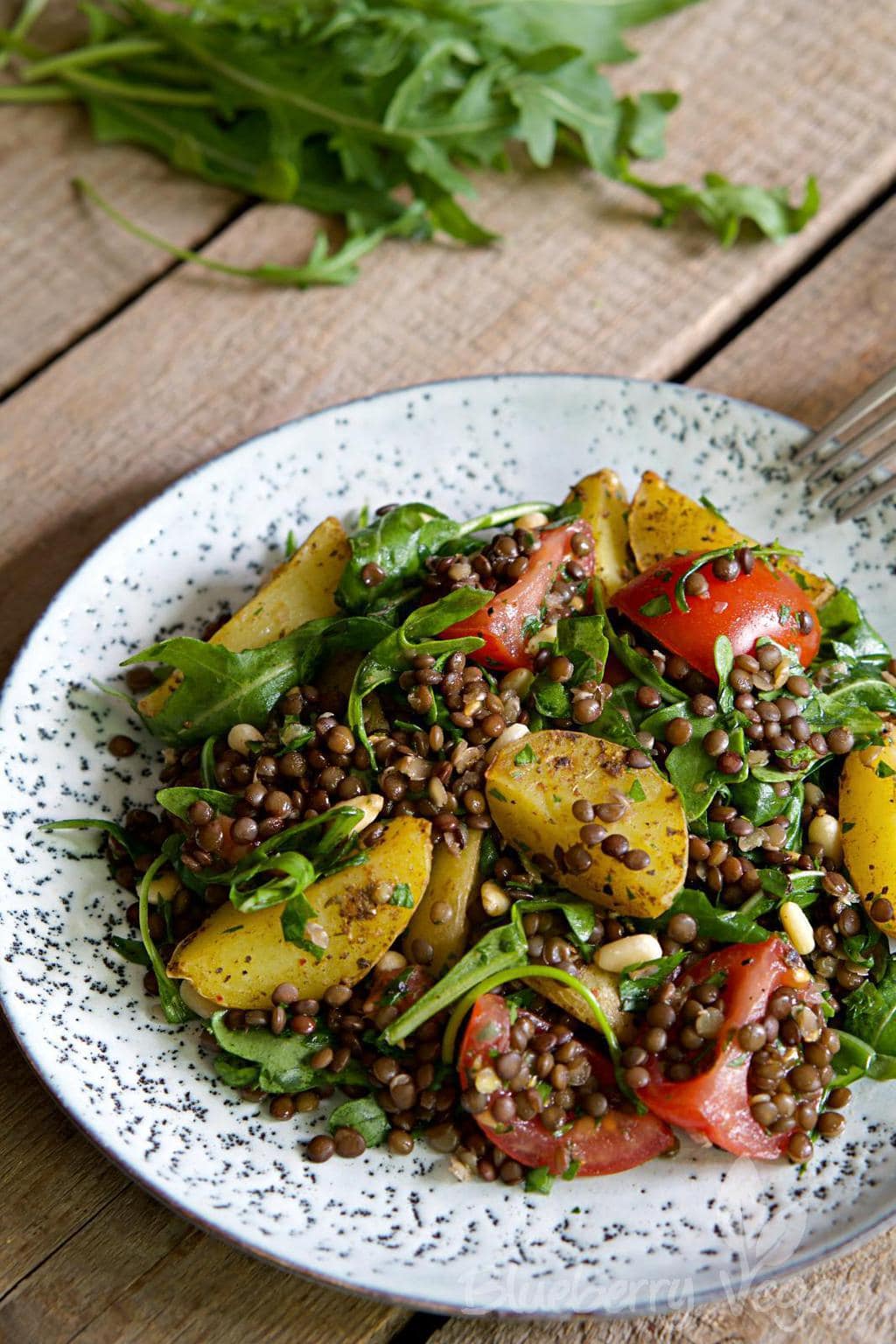 [Advertising: Affiliate Links]
I like warm salads these days. It just feels great to eat something warm and not to break into perspiration in this warm weather. With days over 30° C (86° F) in May I switch over to my summer cuisine.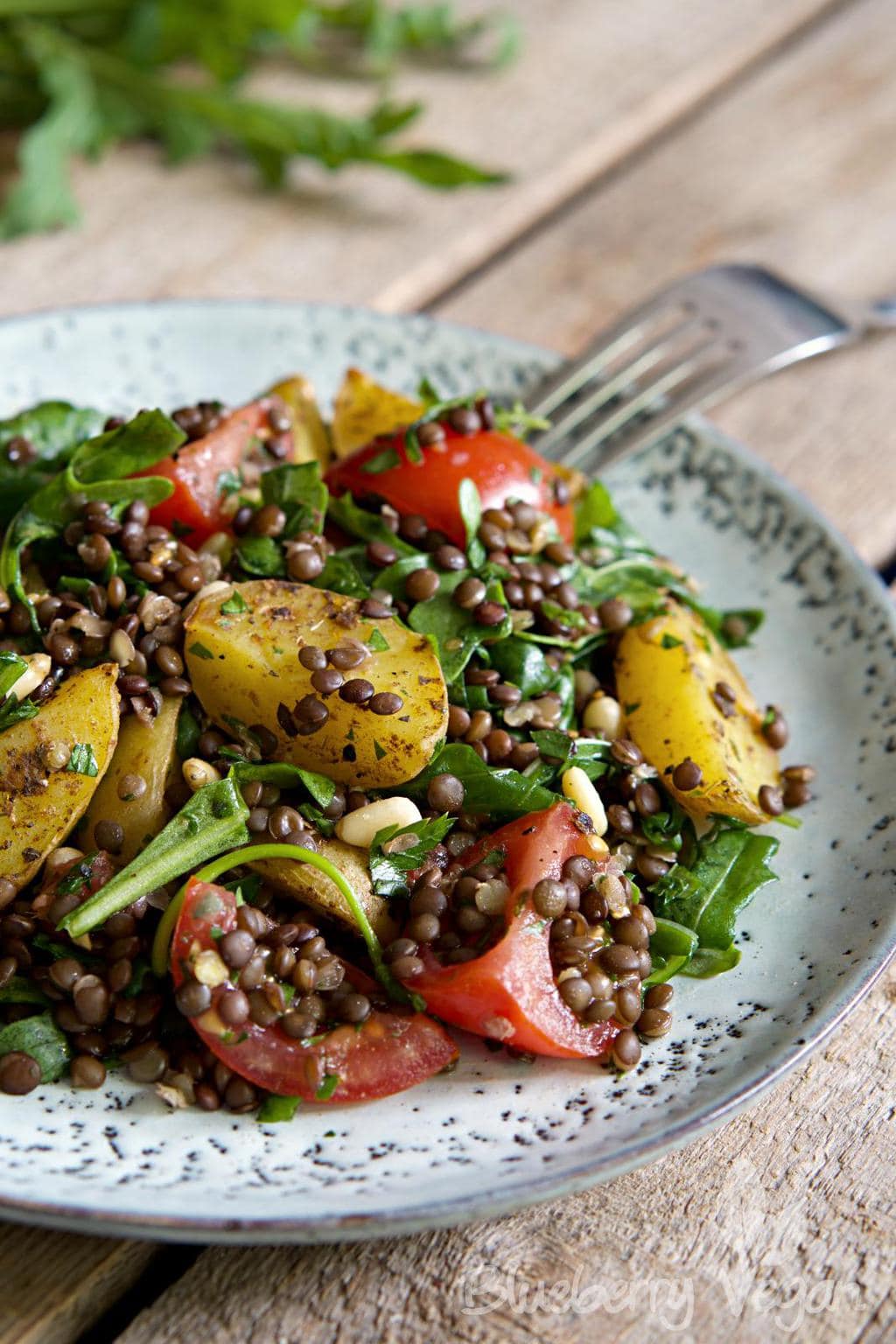 To make the preparation quicker, I pre-cooked the potatoes. To do so I quarter them and place them wet after washing in my Tupperware Rice Cooker and for two minutes in the microwave, shake it and then cook it for two more minutes. The potatoes are then almost done and only take 15 minutes in the oven to brown a bit. You can also pre-cook them on the stove in water or steam them or use left-over potatoes, just as you like.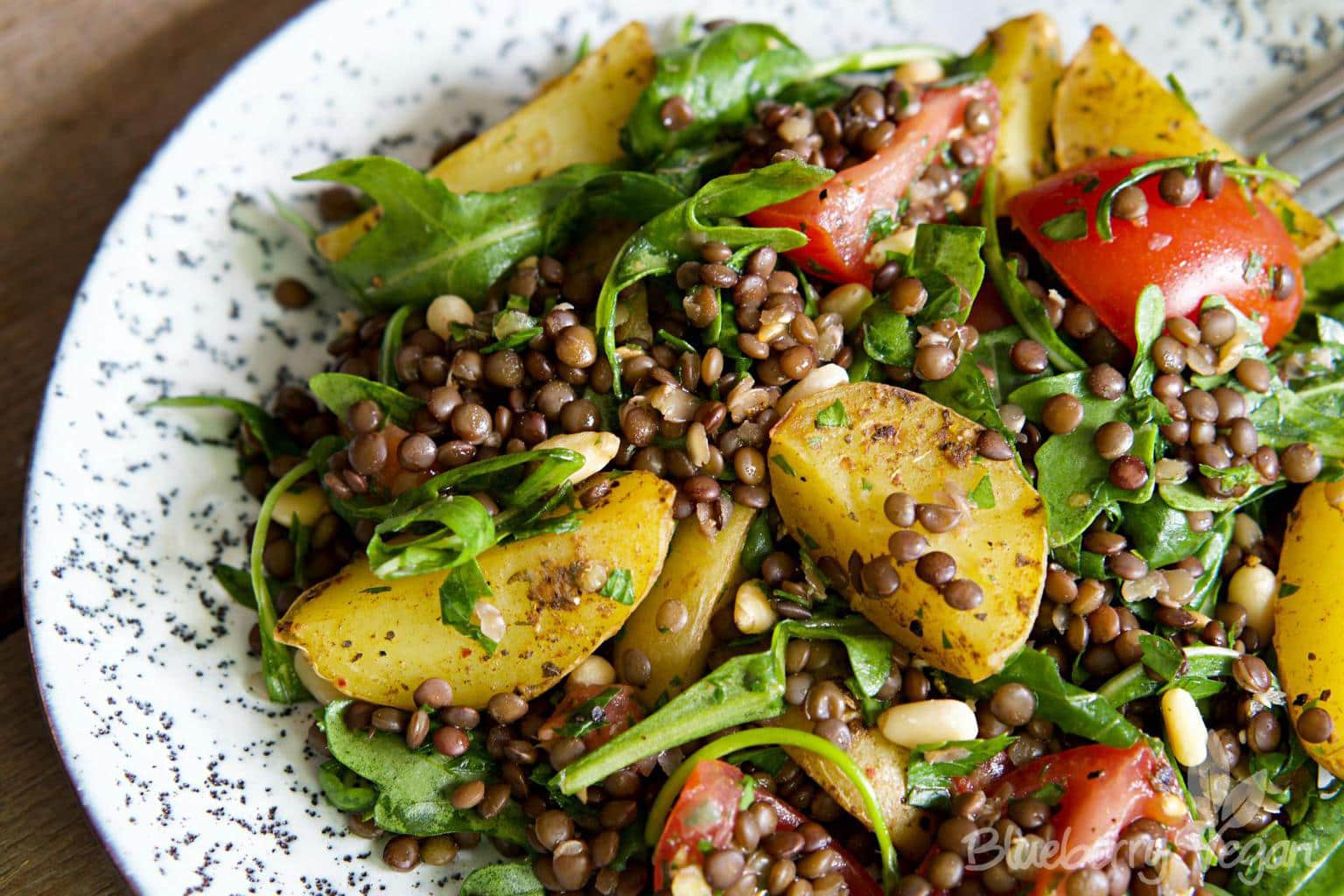 I didn't mention measurements with the dressing, because every taste is different, some might cook the lentils with salt and each steak seasoning is different and thus measurements might vary. Enjoy!
Love,
Rina
Baked Potato Salad with Lentils, Tomatoes and Arugula
Zutaten/Ingredients
For the salad:
500 g (17.6 oz) small potatoes, pre-cooked
1 tbsp steak seasoning
150 g (5.3 oz) beluga lentils
2 handful cherry tomatoes
2 handful arugula
2 tbsp pine nuts


For the dressing:
Zubereitung/Instructions
Heat the oven to 180° C (360° F) and line a baking tray with parchment paper.


Quarter the potatoes and mix with the steak seasoning. Spread on the baking tray and bake in the oven for about 15 minutes until they start to brown.


Cook the lentils in plenty of water until firm to the bite. Halve or quarter the cherry tomatoes, wash and spin-dry the arugula.


Toast the pine nuts in a pan without oil and mix all ingredients in a bowl. Arrange on two plates and enjoy while warm.