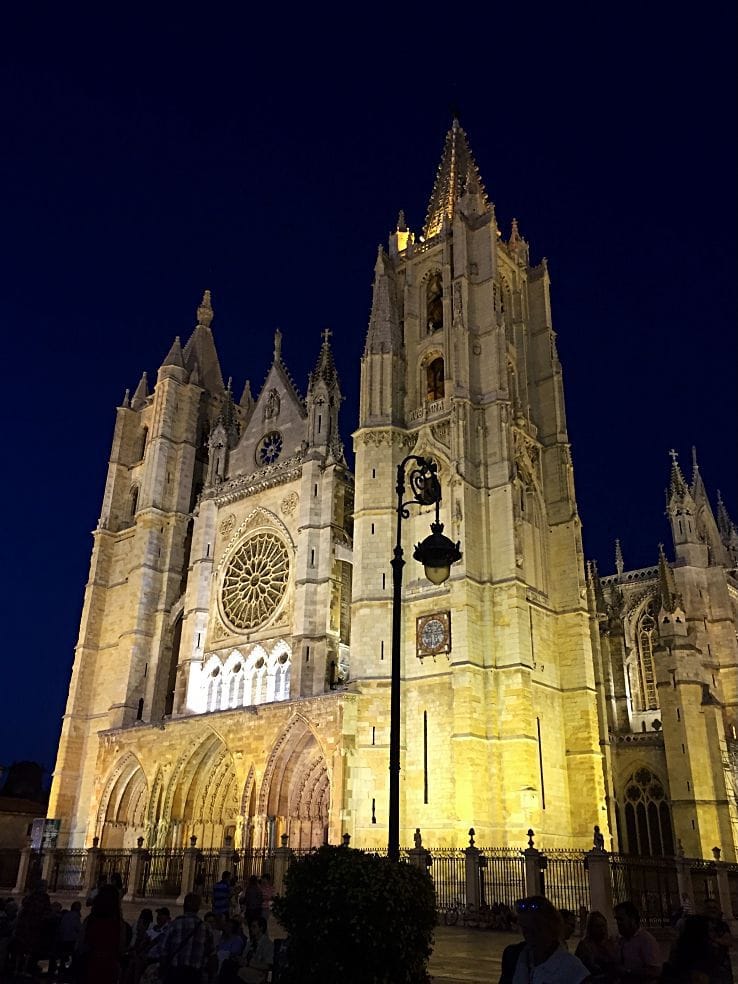 On this sunny Sunday I am going to do some sightseeing in León.
León is a bigger city, but not so big, that it looks like all the others with all the same shops. I can't find a Starbucks, for example, while I am still looking for WiFi. And now I know: There is no Starbucks in León. But lots of cafés and tapas bars.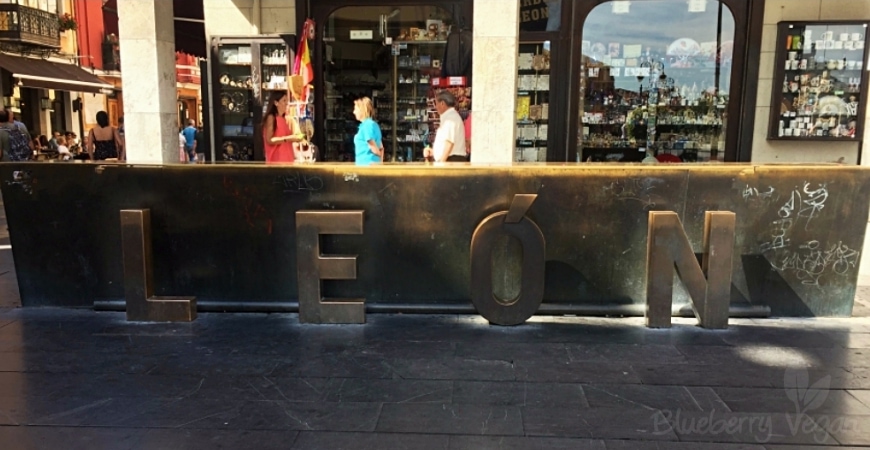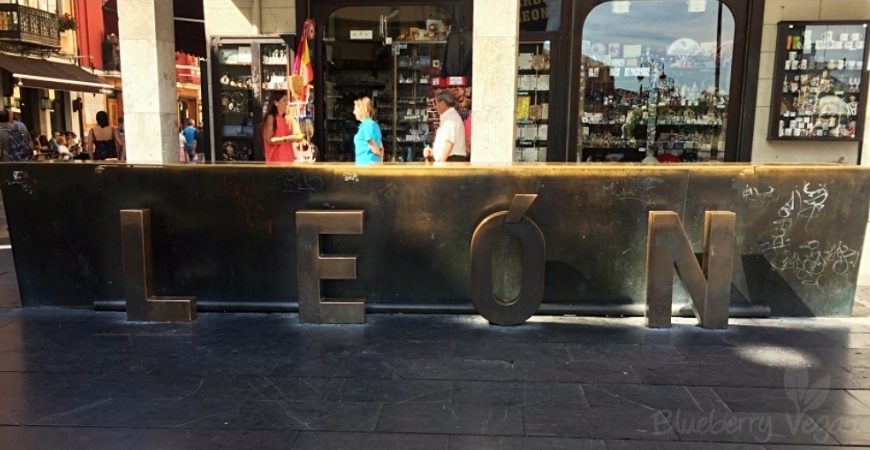 It is quiet in León. Not only is it Sunday, but also noon, when I am walking around town. But I spot some people: in bars and pubs. They are drinking and hiding from the sun.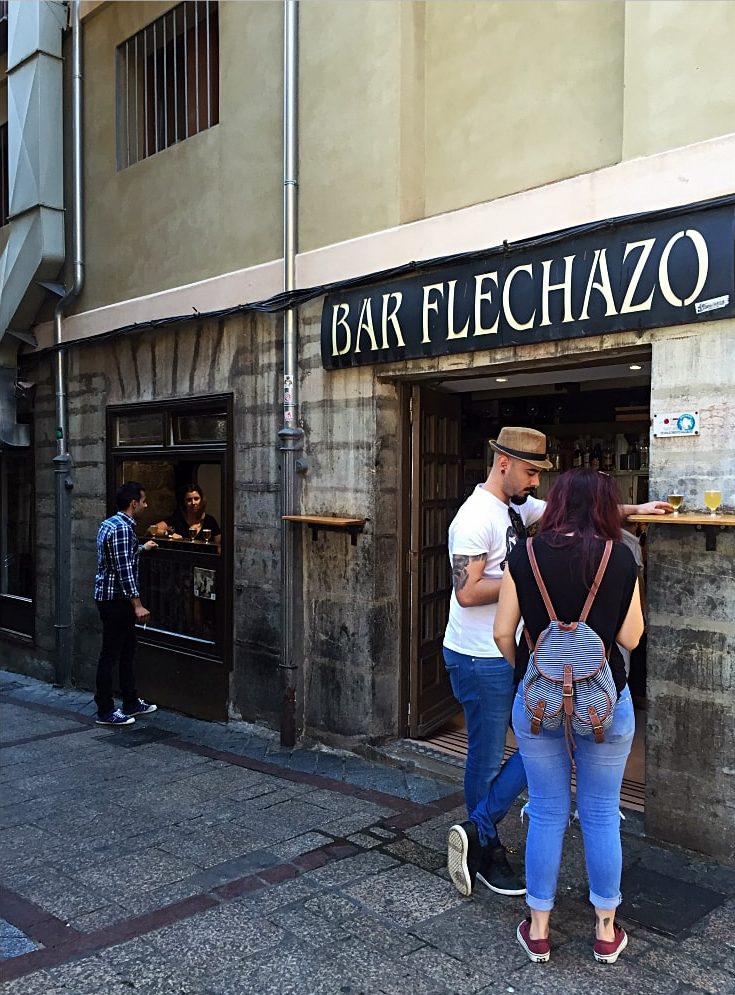 I am going to the cathedral and on the way I find my first yellow arrow.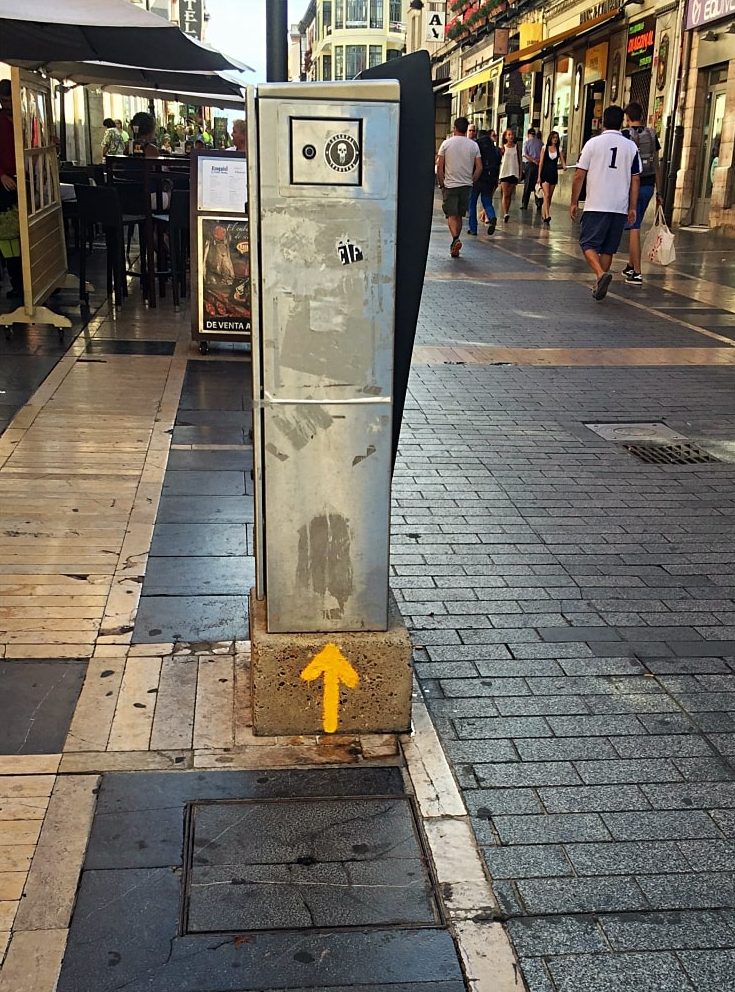 The admission to the cathedral is 6 € and includes an audio guide and a journal about the cathedral. I took some pictures in the cathedral, that has 1800 windows!
And here are some pictures from the outside. Note to myself: Take selfies more often. Or otherwise I'll have thousands of pictures of the things I see, but it seems, as if I wasn't there. So I am trying this immediately:
Next to the cathedral is also the tourist information. I am getting a map there, as I am asking for the way to a store, where I can buy a new hat. I lost mine somewhere between Madrid and León. I think it is still in the trunk of the bus. If I had my credential with me, I could get my first stamp, am I thinking, as I watch two British women getting their stamps. Since I will leave León tomorrow in the morning, I will probably leave without a stamp.
I find a hat immediately, but not a pilgrim mussel for my backpack, that I wanted to buy. I will look for one later, when I am going to get some water for tomorrow.
I also got my first blisters. I should have worn those sandals in… So it can't go wrong with my boots.
I won't visit the restaurant L'union for the second time, because I am very tired and I spent 1 1/2 hours there yesterday. That is too much for tonight.
And as I go back into the city centre in the evening to get some water and dinner, everything falls into place. I looked up, where there are supermarkets in the area. But not one of them was open. Sure, it's Sunday.
But still I am going towards the cathedral, hoping that some souvenir shop or kiosk is open that offers a bottle of water.
Out of nowhere I suddenly spot a little supermarket, that is open. Something with "express". They offer a lot of soy milk just as the other supermarket yesterday, but other vegan food is hard to find. I find a fresh salad and look forward to a fresh dinner, but can't find a dressing. Then I see a box with tabulé. But what is "pollo" (chicken) doing in there? In the last second, before I take my water to the check out, I see from the corner of my eye a tabulé oriental. I am checking the ingredients (a daily vegan's routine) and yes, jackpot, dinner!
Going further to the cathedral I see a restaurant with hostel or hostel with restaurant? I don't know. I go in there and ask for a stamp for my credential. The waitress doesn't speak english, like most spanish people, but she points to the entrance next door. And there in the pilgrims' hostel I am getting my first stamp in Spain! It would have been so sad, if I wouldn't have a stamp from my starting point.
Delighted by my successes I am taking a walk around the cathedral. León at night is also beautiful.
I am walking past a souvenir shop and see, that it has still opened. I bet I will get a pilgrim mussel there! And what can I say. Two Euros poorer and a mussel richer I am leaving the shop and head home to go to bed. I want to start my trip early in the morning.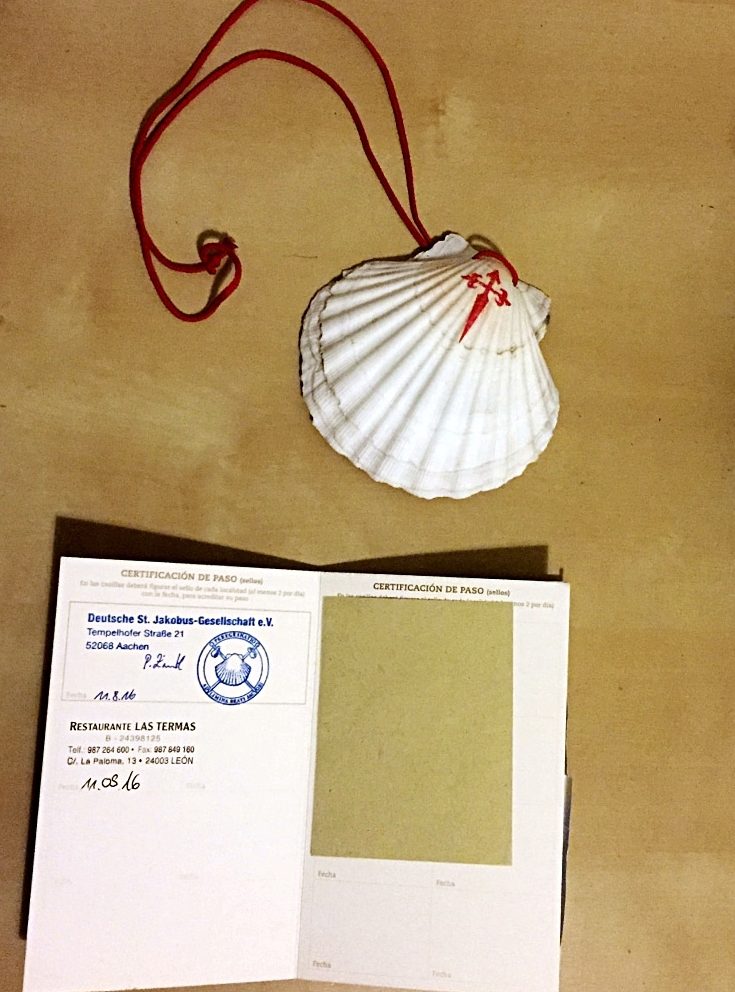 Insight of today: Just start going!
Love,
Rina
P.S.: As you probably noticed, I finally found WiFi! At sometime this afternoon the WiFi in the hostel suddenly connected to the internet.
P.P.S.: The internet isn't working again…