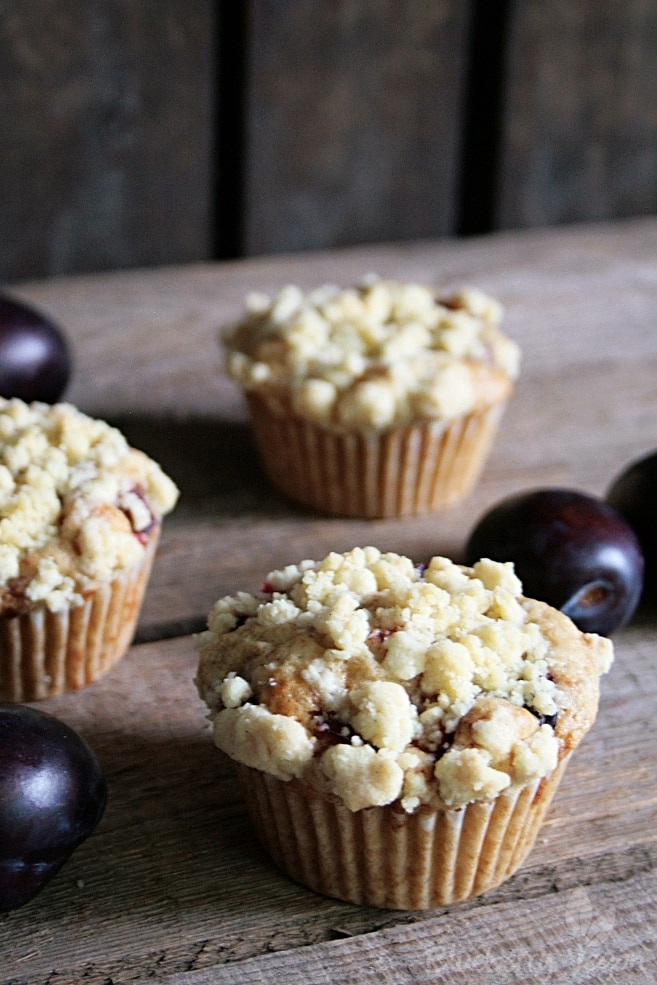 [Advertising: Affiliate Links]
I was out today and realized that it became autumn already. Don't get me wrong, I love autumn, but time moves way too fast! Virtually over night suddenly leaves are falling and with today's windy and rainy weather, I was in the mood for a walk in the woods with blushed cheeks and having a delicious coffee break afterwards.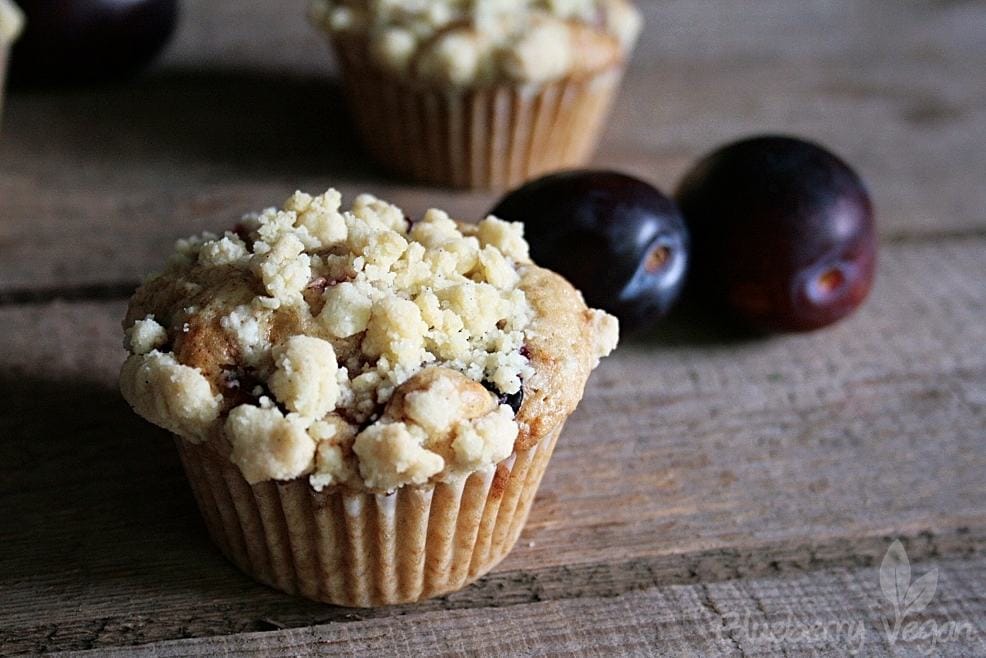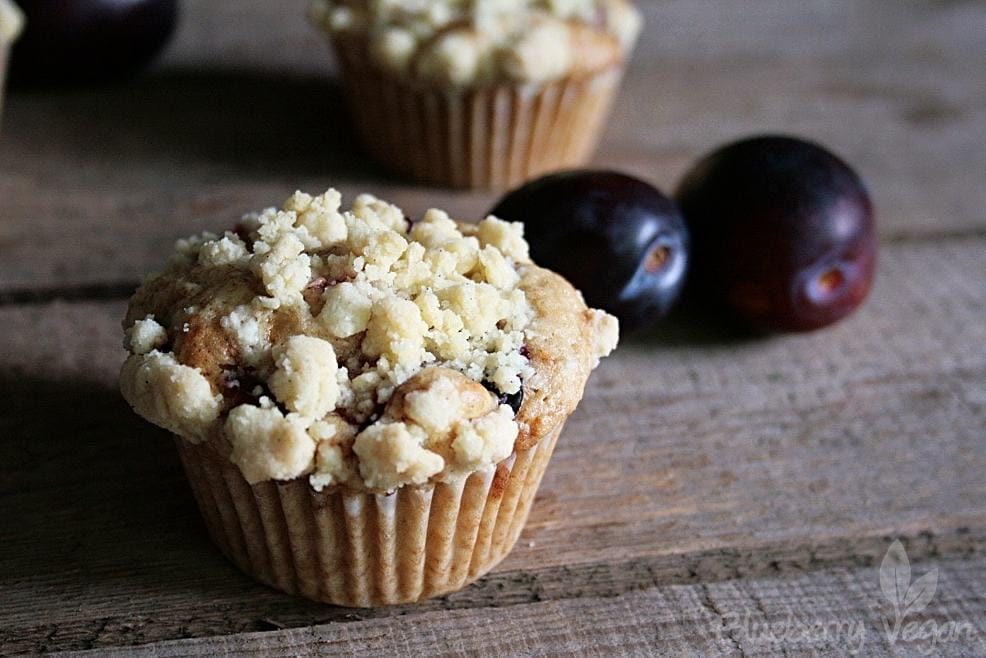 Waffles are always a winner for an afternoon coffee or tea break. Especially in autumn or winter. But today these plum crumble muffins will be served. Sooo good and juicy. I had to eat two.
They are ridiculously easy to make and you should eat them warm to get the most delicious experience.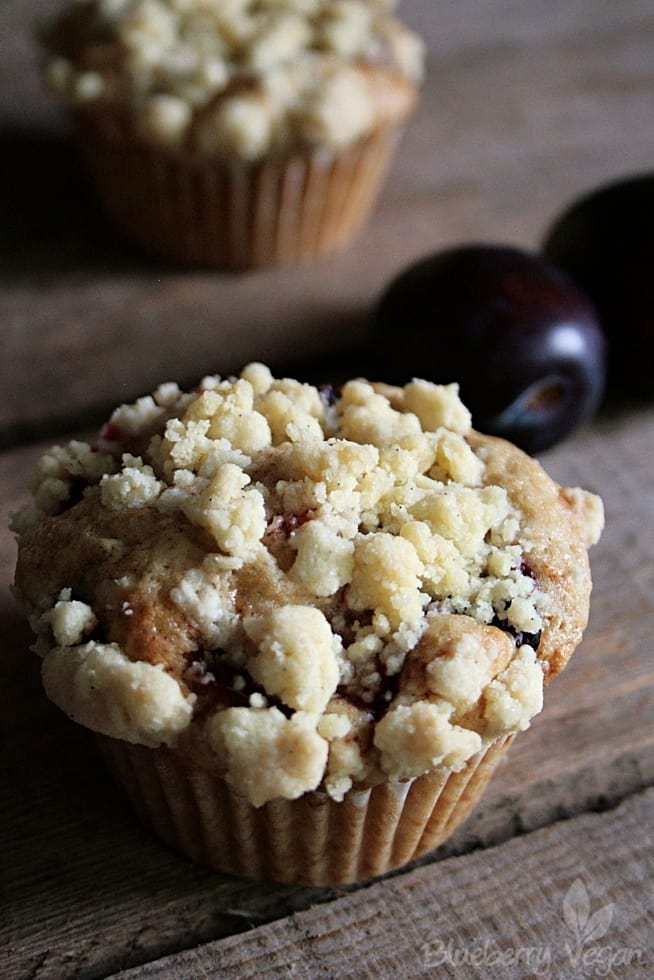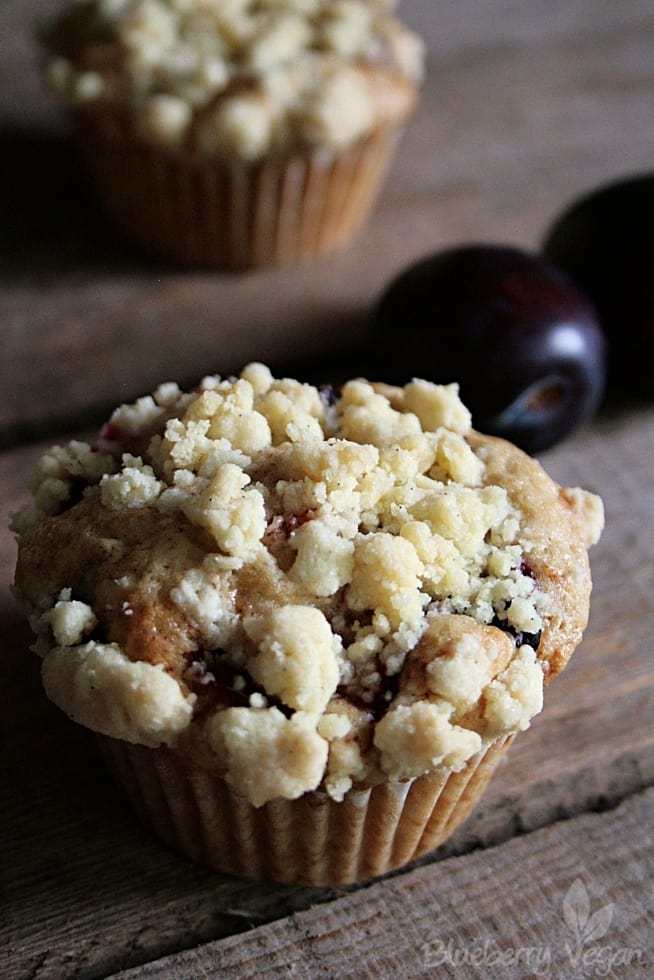 Get yourself cosy!
Love,
Rina
Plum Crumble Muffins
Zutaten/Ingredients
For the dough:
240 ml (1 cup) soy milk
1 tsp apple cider vinegar
240 g (1 1/2 cup) flour
115 g (1/2 cup) sugar
1 1/2 tsp baking powder
1 tsp baking soda
1/4 tsp salt
60 ml (1/3 cup) neutral tasting oil
1 tsp vanilla extract


For the crumbles:
50 g (1/3 cup) vegan butter
50 g (1/4 cup) sugar
80 g (1/2 cup) flour
1 pinch salt
1 pinch vanilla


Also:
250 g (8.8 oz) plums
1 tsp cinnamon
Zubereitung/Instructions
For the crumbles cut the butter in small pieces and knead with the other ingredients into sprinkles. Maybe add a few drops water to make bigger sprinkles.


Pit the plums and cut in small pieces. Combine with the cinnamon and set aside.


Preheat the oven to 180° C (360° F) and line a muffin tray with paper liners.


Combine soy milk and apple cider vinegar and let curdle. In a big bowl combine the dry ingredients, then add the wet ingredients and whisk until just combined. A few little lumps are allowed to remain.


Pour the dough in the muffin tray and spread the plum pieces evenly. Gently press them in the dough a bit. Sprinkle with crumbles and bake in the oven for about 20 - 25 minutes until golden.


Let cool for 5 minutes in the muffin tray, then transfer to a cooling rack and let cool.