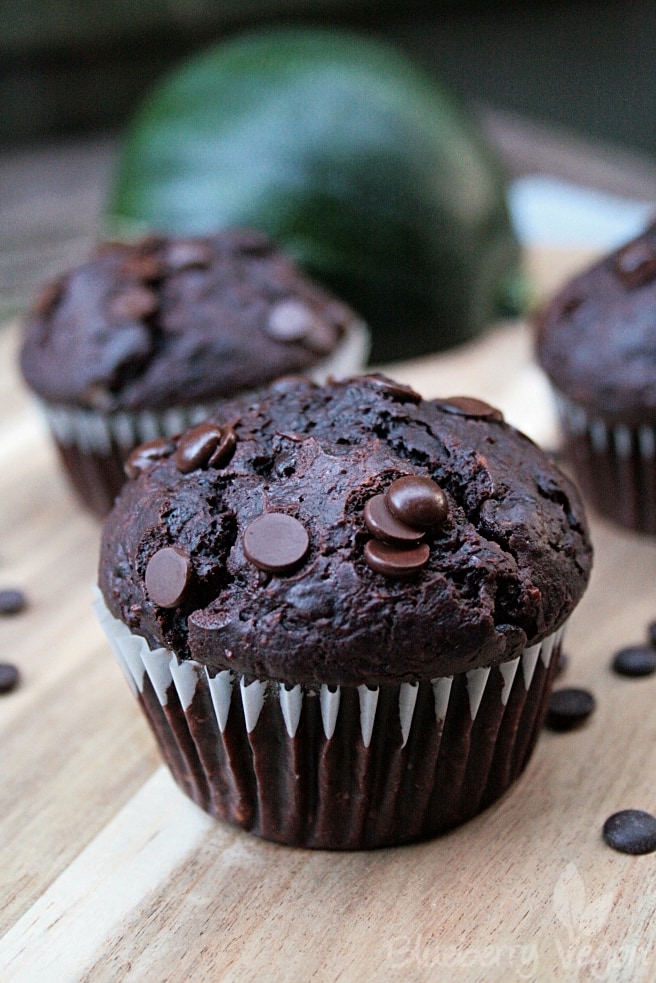 [Advertising: Affiliate Links]
Oh, dear Lord! These muffins are fantastic. I am surprised how well they turned out. I have read of zucchini in chocolate cakes and studied a few recipes, but that these taste like muffins from a bakery is a pleasant surprise.
The amount of zucchini used in the recipes varies from a little to much. I decided to use one cup. This amount helps to make your muffins moist and still keeps them fluffy.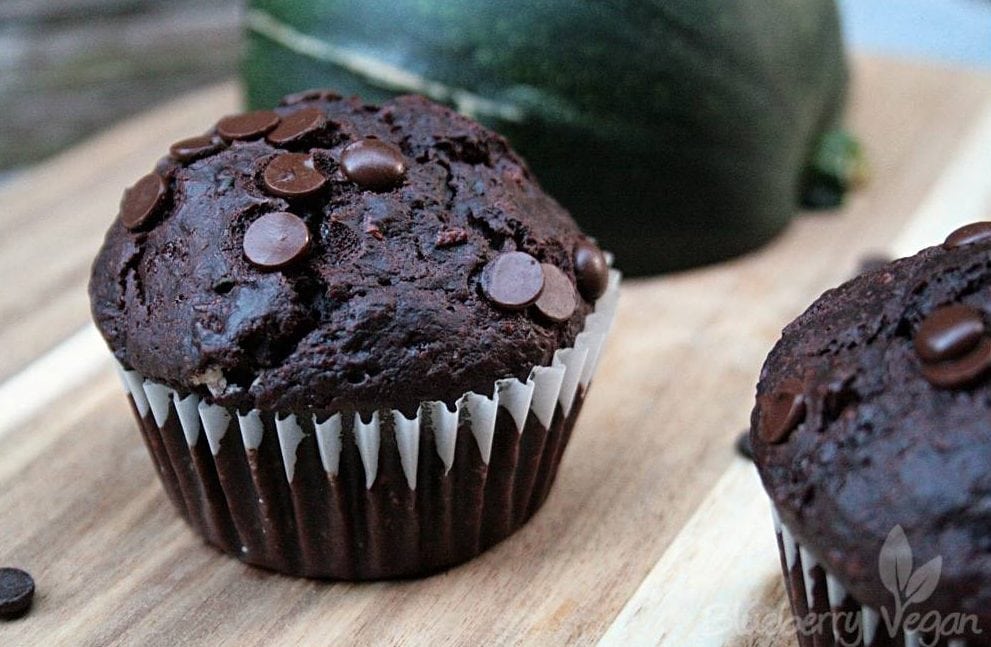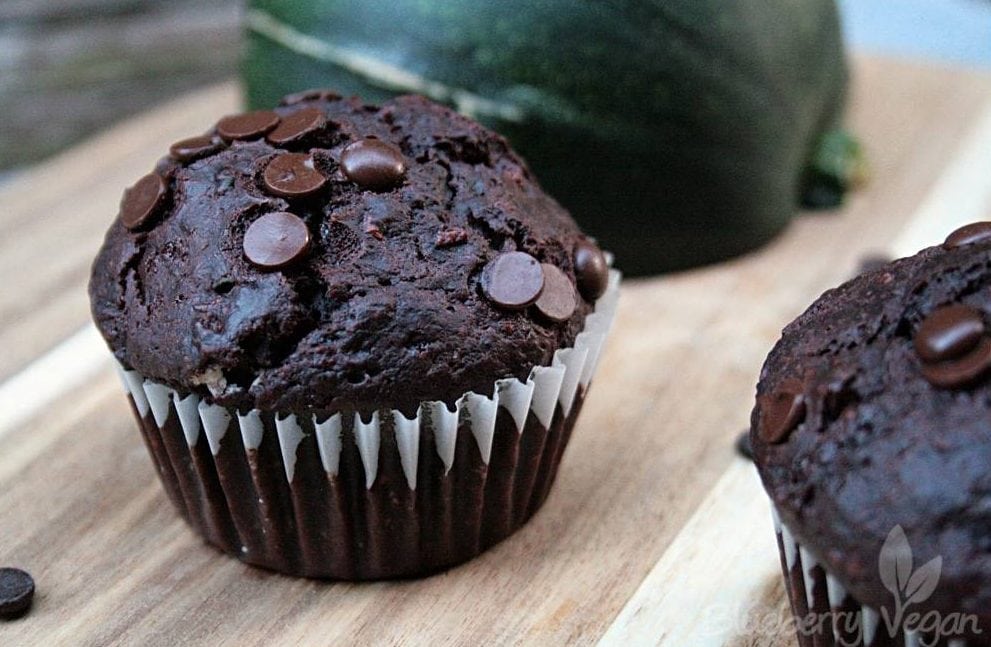 The rest of the ingredients I measured by instinct and struck gold with that. The muffins turned out perfect with an even top and little fissures in that.You can see on the pictures, that they are very chocolaty. They are not too sweet and since I used just a bit of oil, they are not as delicate as they look and taste.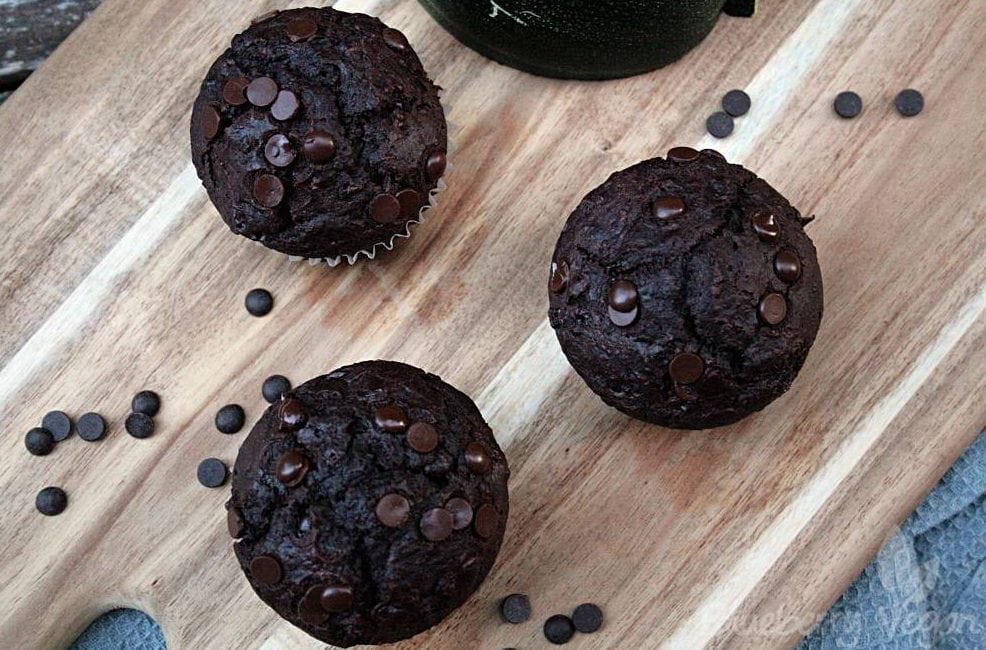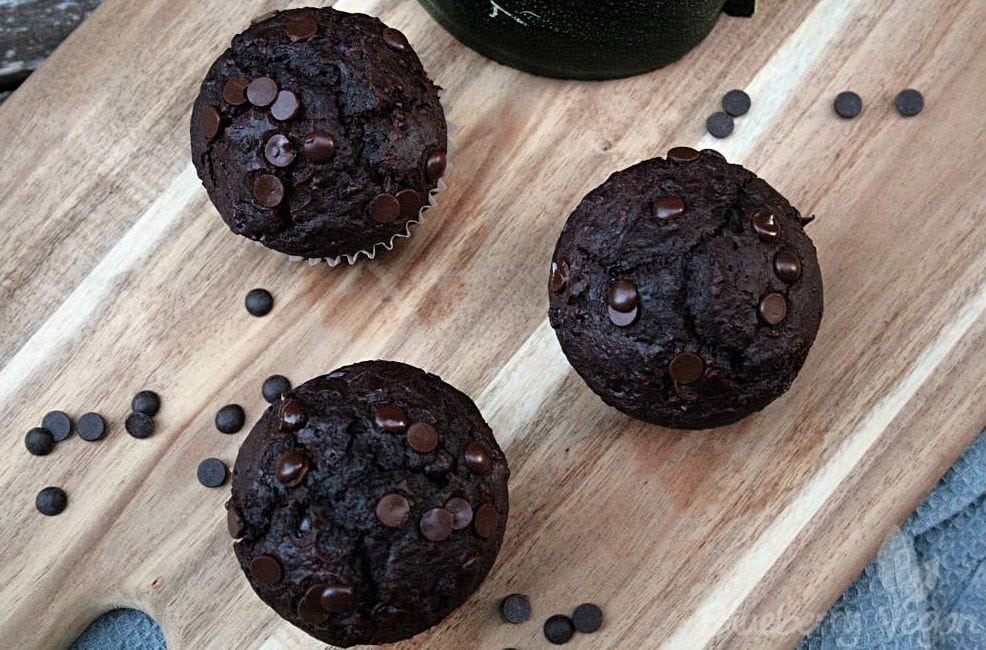 I will definitely bake them regularly now!
Have fun baking them!
Love,
Rina
Zucchini Chocolate Muffins
Zutaten/Ingredients
2 tbsp flaxseed, ground
6 tbsp water
120 ml (1/2 cup) soy milk
1 tsp apple cider vinegar
240 g (1 1/2 cups) all purpose flour
50 g (1/2 cup) cocoa powder
110 g (1/2 cup) sugar
1/2 tsp salt
1 1/2 tsp baking powder
1 tsp baking soda
180 g (1 cup) zucchini without seeds
50 ml (3 tbsp) neutral tasting oil
50 g (1/3 cup) chocolate chips and
3 tbsp chocolate chips as a topping
Zubereitung/Instructions
Combine the flaxseed and water and let jelly. Also combine soy milk and apple cider vinegar and let curdle. Preheat the oven to 180° C (360° F) and equip a muffin tin with paper liners.


In a big bowl combine flour, cocoa powder, sugar, salt, baking powder and baking soda. Shred the zucchini with a grater or in a food processor.


Combine all ingredients, except for the chocolate chips, with a wooden spoon or dough scraper until there are just a few little lumps left. Then fold in the chocolate chips.


Spread the dough in the paper liners and fill them to 3/4. Sprinkle with chocolate chips and bake in the oven for about 20 minutes until a toothpick comes out clean.


Let cool in the muffin tin for 5 minutes, then transfer to a cooling rack and let cool completely.
Tipps/Notes
To pour the batter IN the paper liners and not around them, I use an ice cream scoop with 
ejection function
, that I have bought years ago. I ground the flaxseed in my 
Personal Blender
 and shredded the pumpkin in this 
processor
.