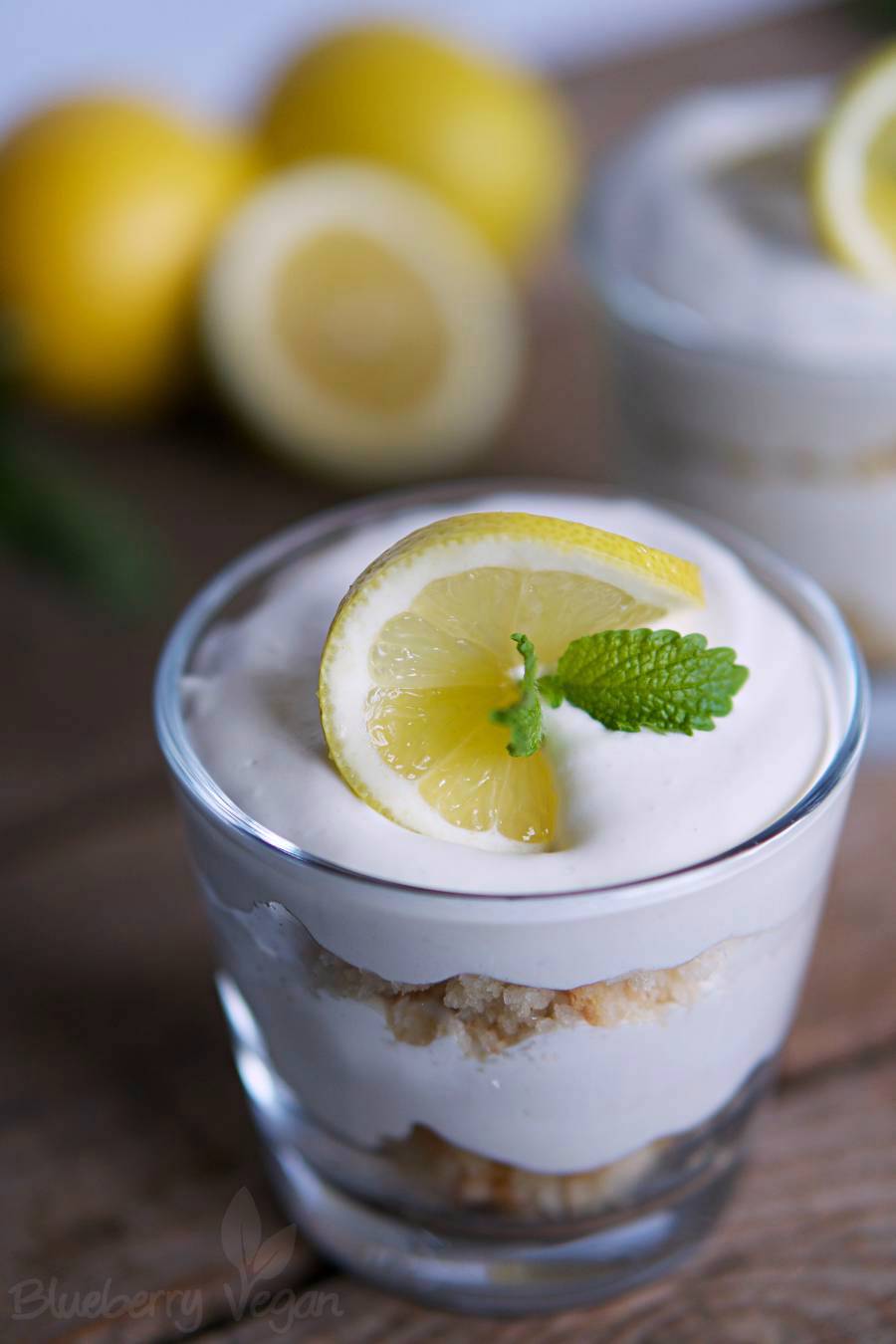 [Advertising: Affiliate Links]
And suddenly the year is already over… I hope you had a good one and I wish a wonderful New Year's Eve. I am looking forward to an evening with my friends, delicious food (everyone is bringing something, so that we will have an amazing buffet) and live music. It's going to be great!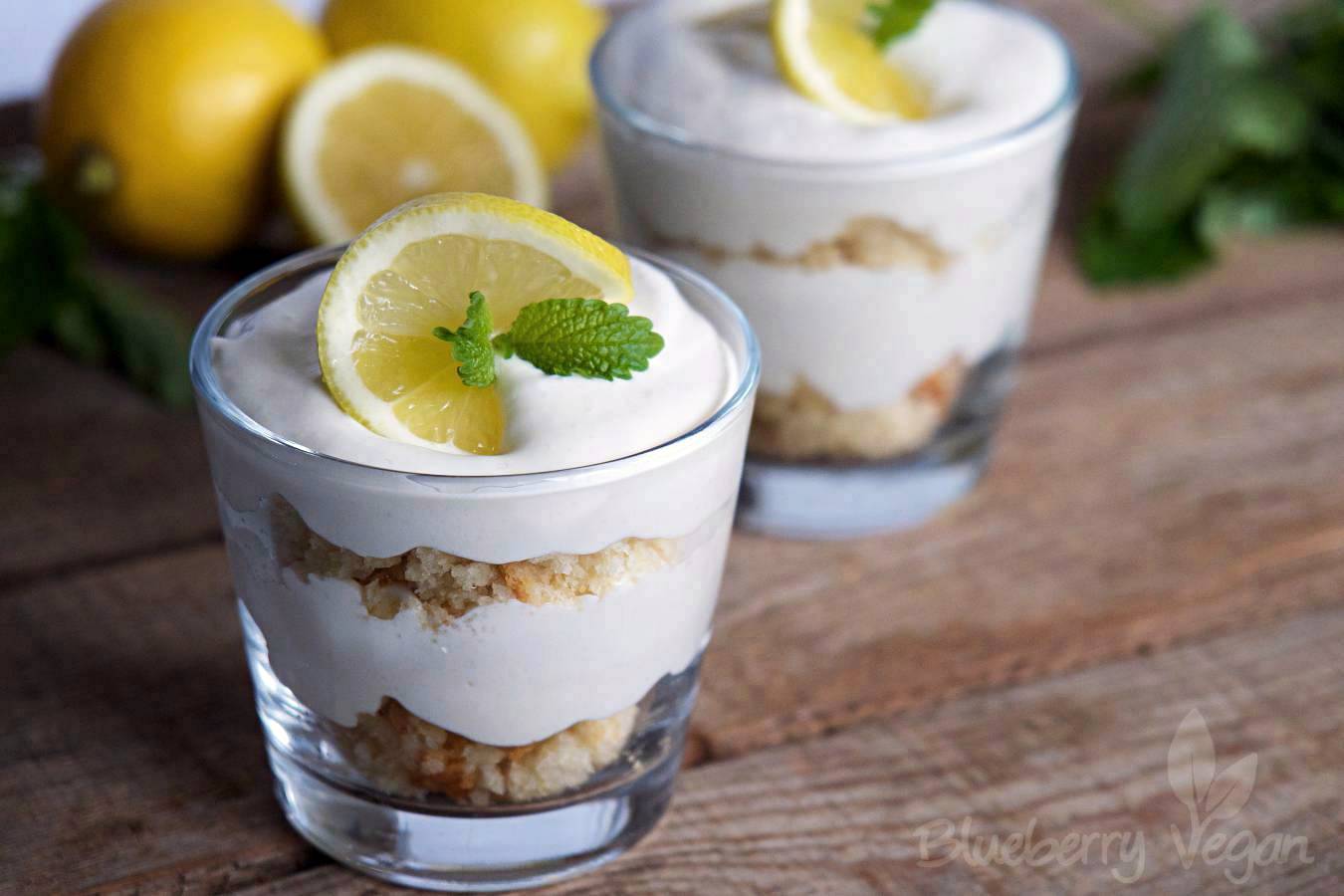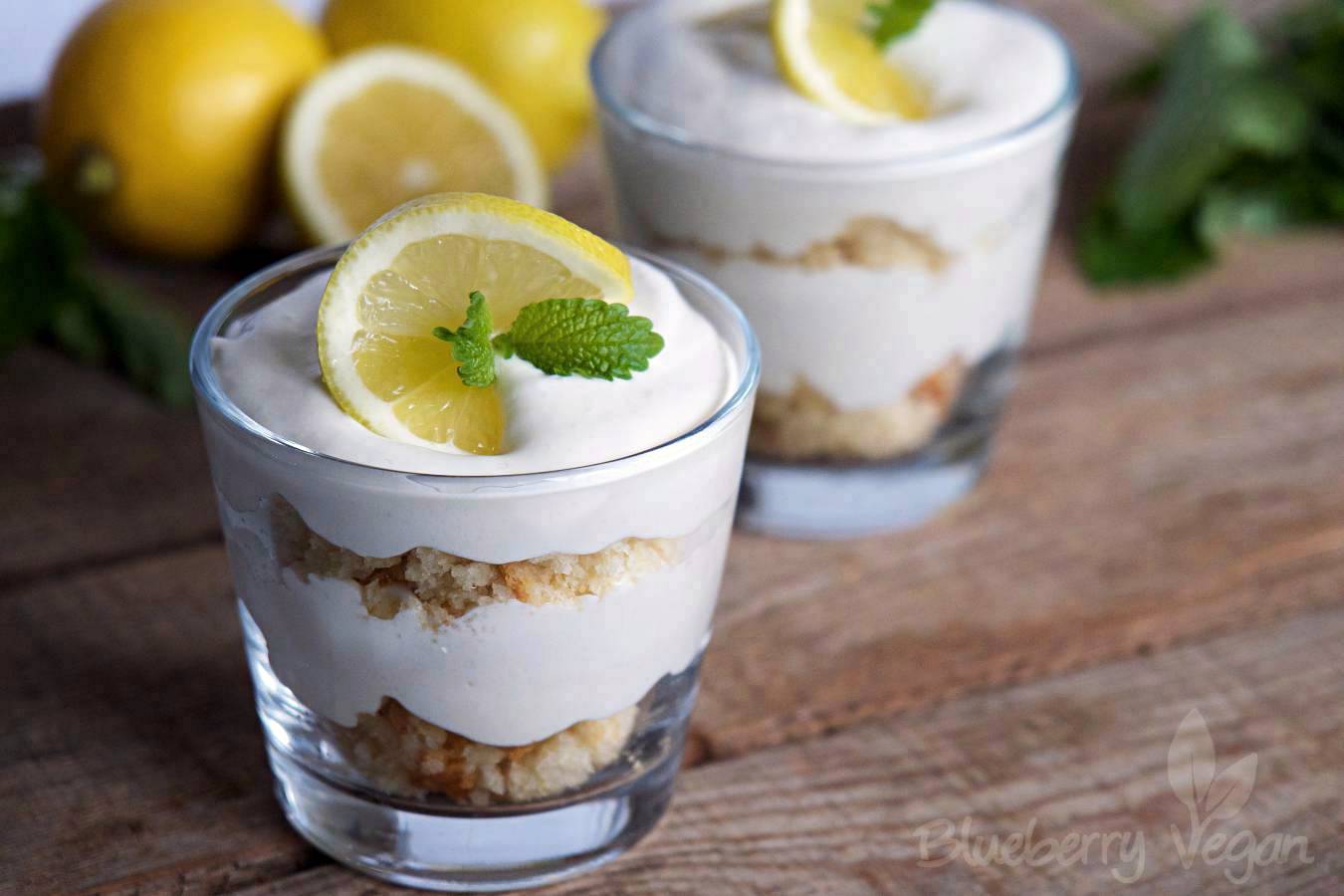 My contribution is several sorts of baguette, hummus with Za'atar and lemon cake. At least this was the plan. Unfortunately I was too lazy while greasing the baking dish and my cake's bottom got stuck in the dish. I could have placed the cake on a plate, glazed it and serve it without the bottom, but instead I made this delicious dessert.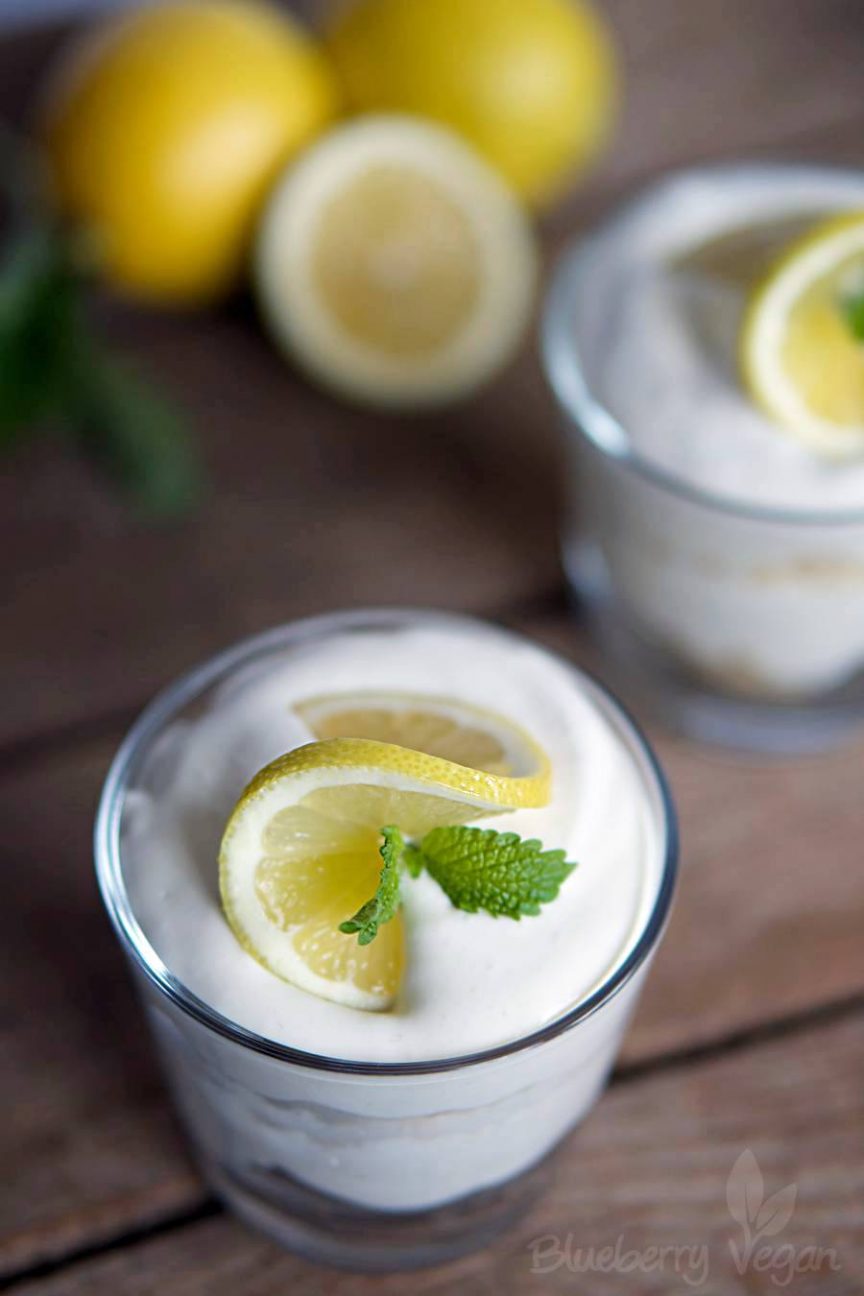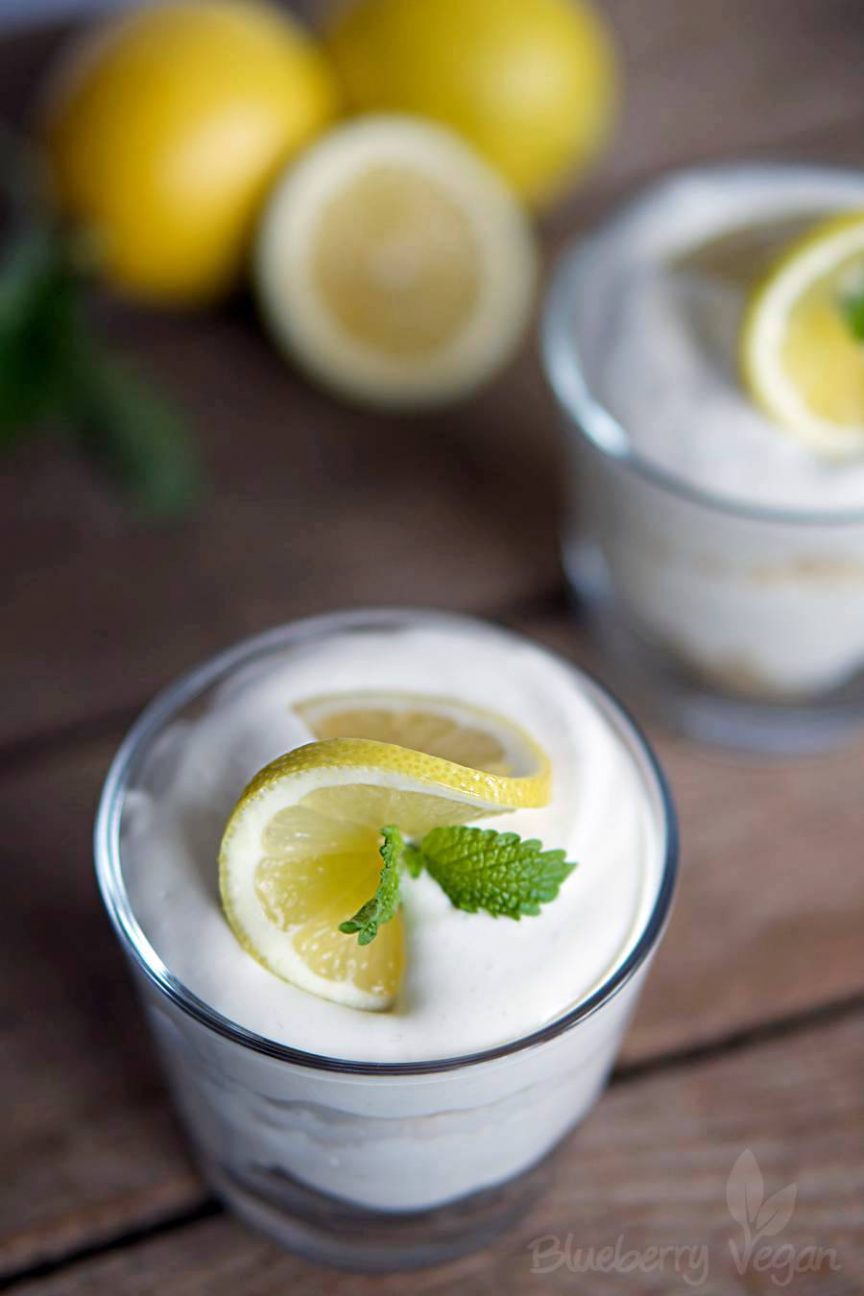 Crumbled cake in between a mousse made from vegan curd and cream. You can either serve this dessert in single jars or in a baking dish. Make the mousse sweeter or leave it fresh and lemony as it is. Just to your taste.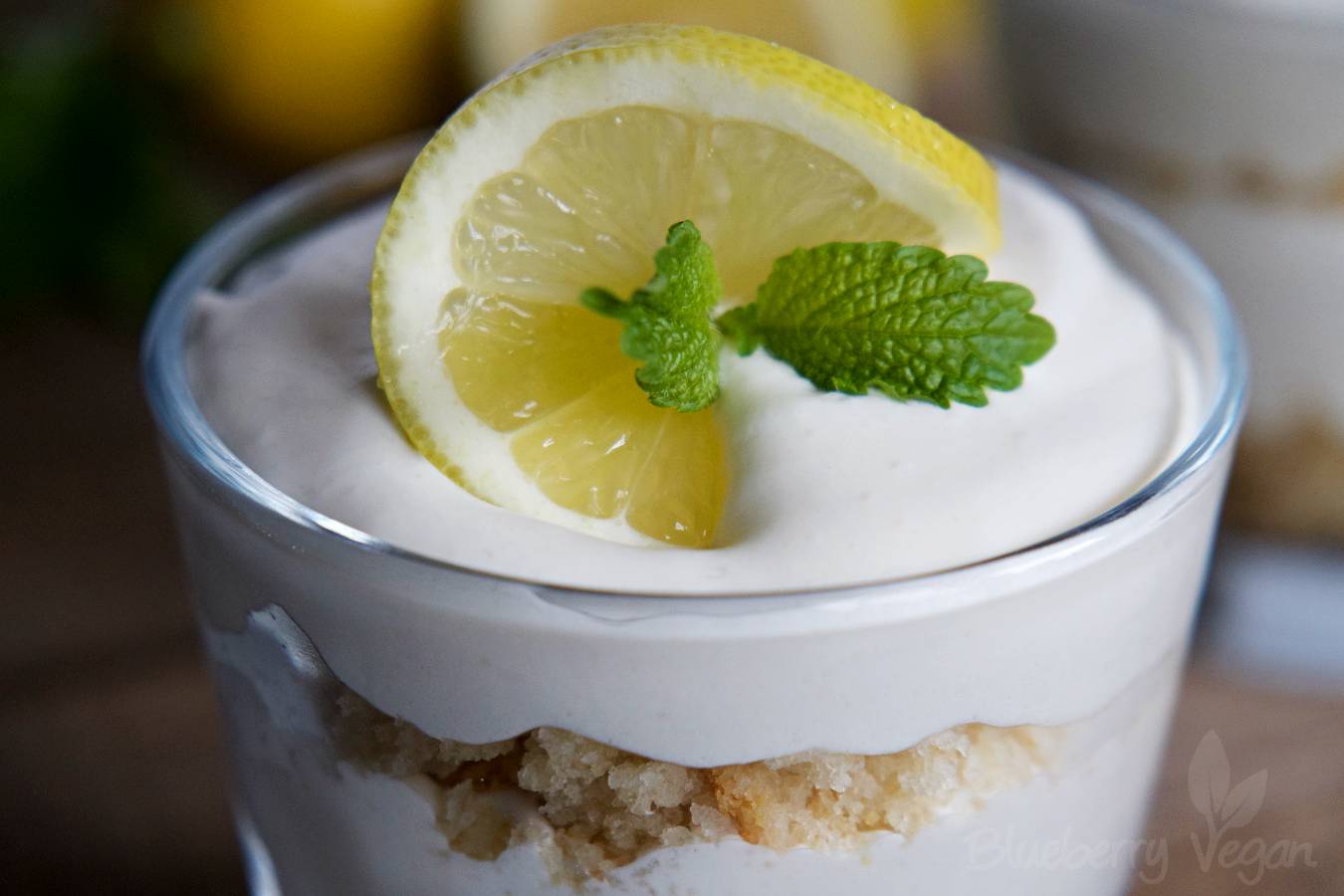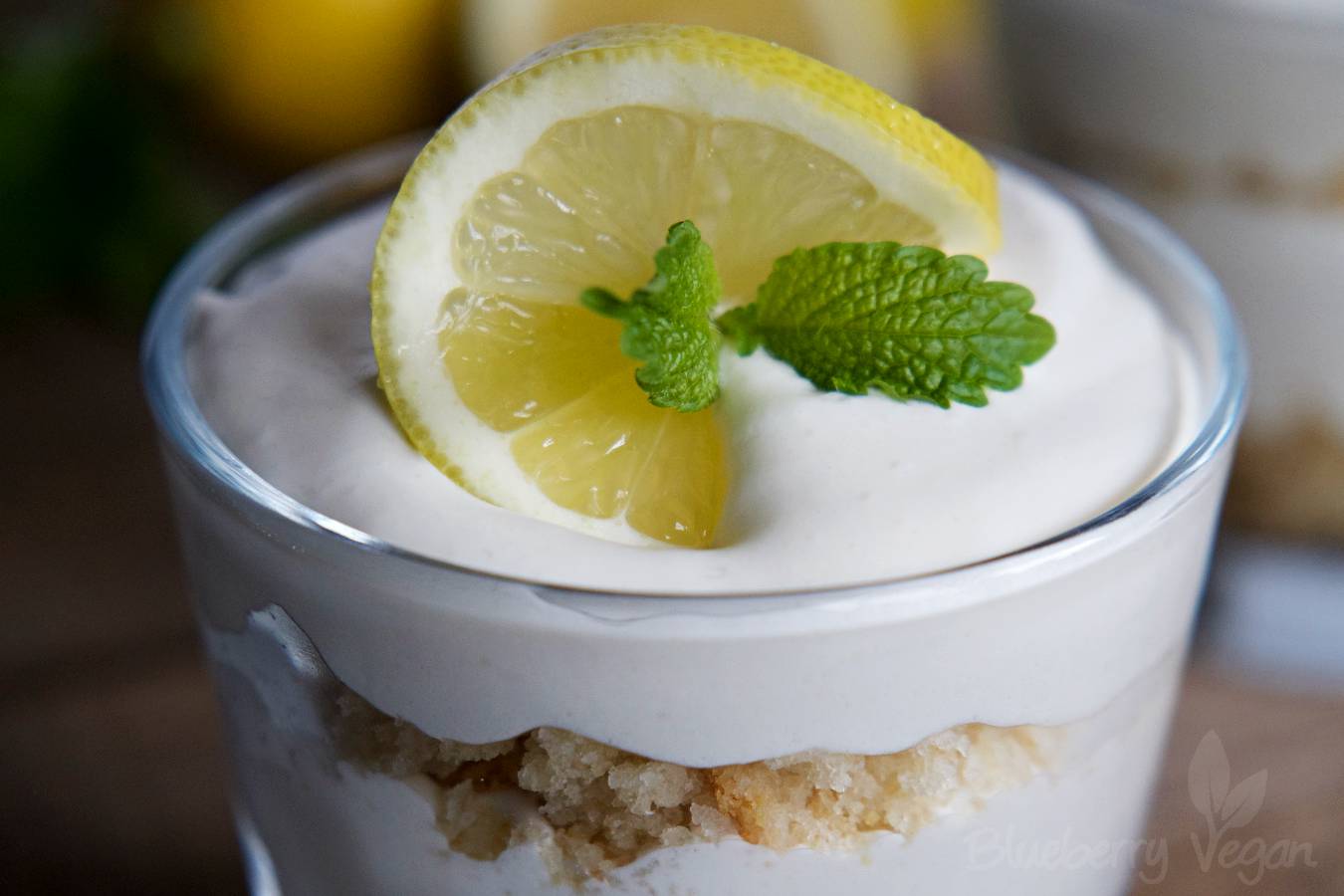 I hope you enjoy making this dessert and eating it!
We'll read again next year!
Love,
Rina
Are you looking for more fruity desserts? Also try mango tiramisu, chocolate cherry dessert, pear blueberry crumble, baked apple crumble, vegan Crème brûlée and nice cream.

Lemon Tiramisu
Ergibt/Yield:
8 - 10 servings
Zutaten/Ingredients
For the lemon cake:
250 g (8.8 oz) white flour - spelt or wheat
50 g (1.8 oz) corn starch
200 g (7 oz) sugar
1 1/2 tbsp baking powder
2 tbsp golden flaxseed, ground
6 tbsp water
1 1/2 lemons
approx. 100 ml (1/2 cup) water
80 ml (4 tbsp) neutral-tasting oil


For the mousse:
400 g (14.1 oz) soy curd - alternatively drained soy yoghurt
1/2 lemon
3 - 4 tbsp agave nectar or powdered sugar
1 pk. Schlagfix, sweetened - or any other vegan cream to whip


For decoration:
1 lemon
a few leaves lemon balm
Zubereitung/Instructions
Make the cake first. Heat the oven to 180° C (360° F) and thoroughly grease a loaf pan.


Combine the flaxseed with 6 tbsp of water and let jelly. Rub off the peel of 1 1/2 lemons and juice them. Add water to the lemon juice to make it to 180 ml (3/4 cup). In a bowl combine all dry ingredients including the lemon zest and then mix all ingredients for the cake with a wooden spoon until the flour is incorporated. Don't overmix to prevent your cake from getting chewy.


Pour the batter into the loaf pan and bake in the oven for about 40 minutes, until a toothpick comes out clean. Let the cake cool in the pan for 10 minutes, then remove and let cool completely on a cooling rack.


Whip the cream. Combine the soy curd with the juice of 1/2 lemon and agave nectar with a whisk. Then fold in the whipped cream.


Crumble the lemon cake and pour some (about thumb-thick high) in individual jars or a baking dish and cover with cream. Then add another layer of crumbled cake and cover with cream on top. Decorate with lemon slices and lemon balm and keep refrigerated for 1 hour before serving.