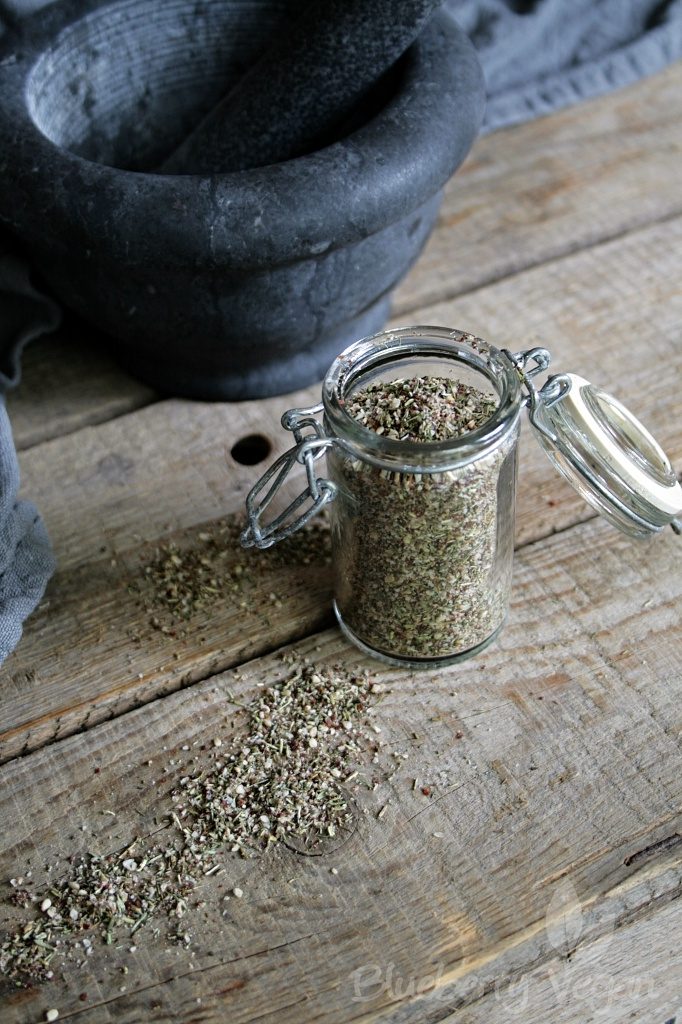 [Advertising: Affiliate Links]
My latest discovery is this spice. Za'atar also Zatar or Zahtar is a mix of thyme, sesame, salt and sumach. Sumach tastes fruity and sourly, which gives this spice mix the certain something.
The mix comes from north Africa, the Middle East and Turkey and is a spice in the North-African and Arabian cuisine. Combine the spice mix with olive oil and spread it on flat breads, before baking them.
I love this spice on hummus.
Love,
Rina
Za'atar
Ergibt/Yield:
1 small jar
Zutaten/Ingredients
1 tbsp sesame seeds
2 tbsp thyme, dried
2 tsp sumach
1/2 tsp salt
Zubereitung/Instructions
Toast the sesame in a pan and the pestle all ingredients in the mortar.
Tipps/Notes
You can buy sumach in Turkish supermarkets. Or you can get it online:
Sumach