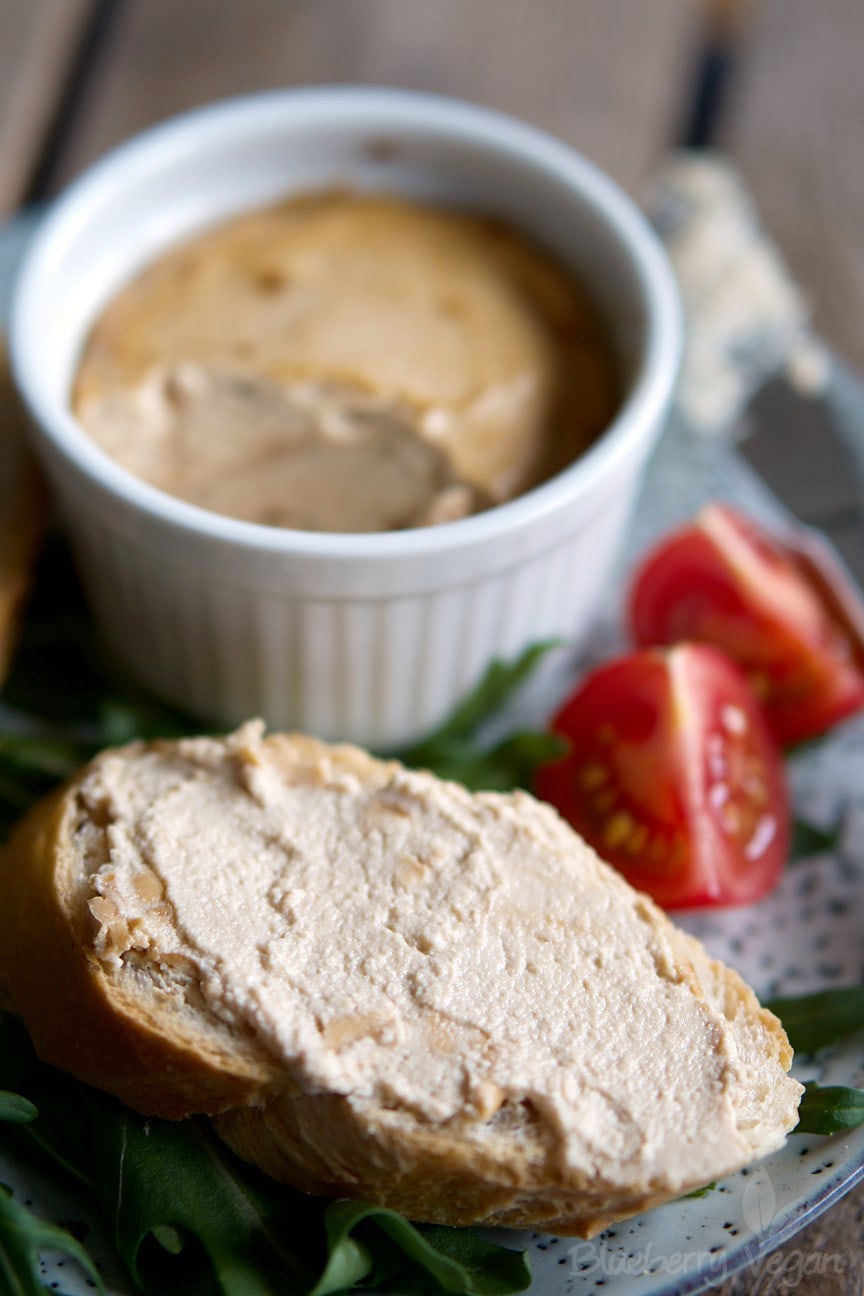 [Advertising: Affiliate Links]
I buy fresh tofu at least two times a week in an Asian supermarket. And this time it was so fresh, that it crumbled in my hand while putting it in a container for storing. Those crumbles reminded me of goat cheese and I instantly had the desire to have goat cheese on fresh bread.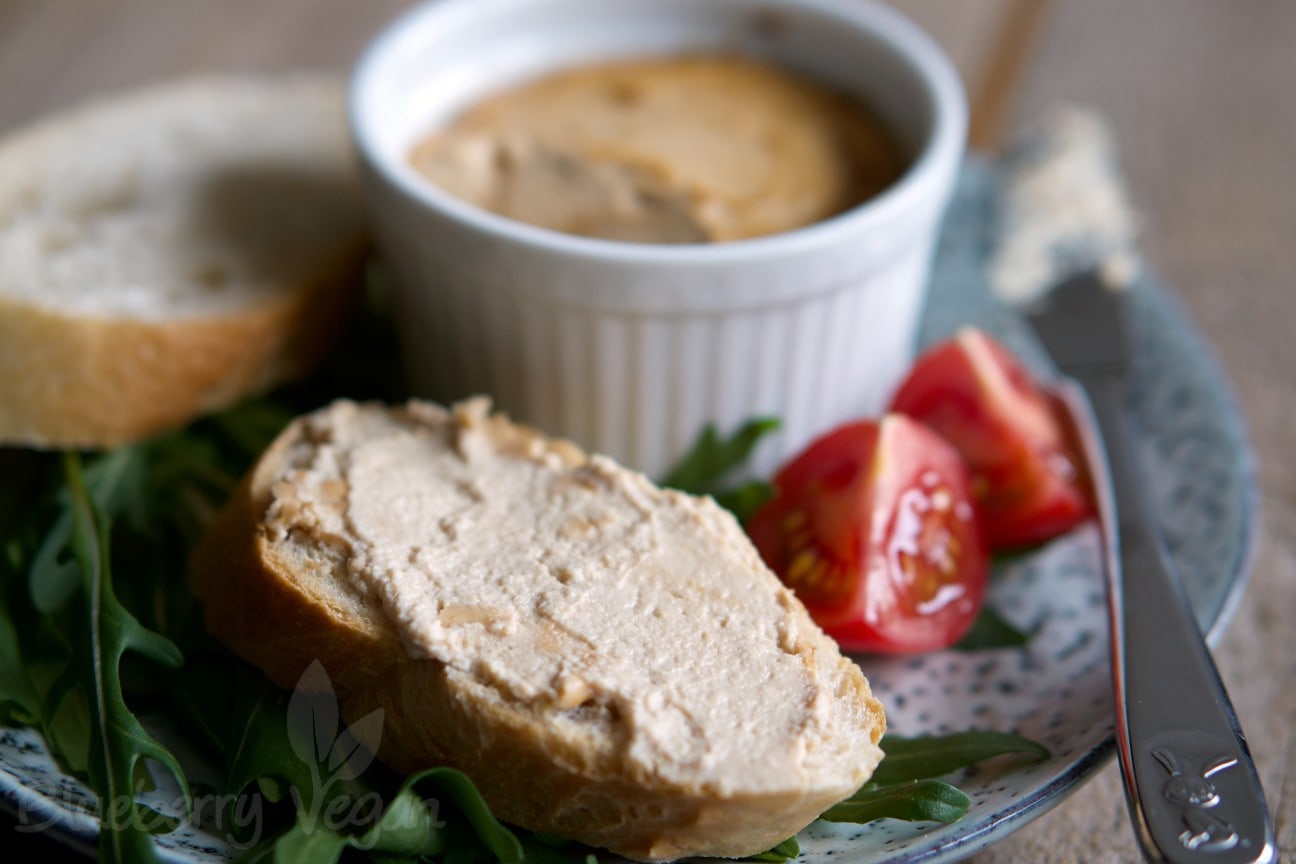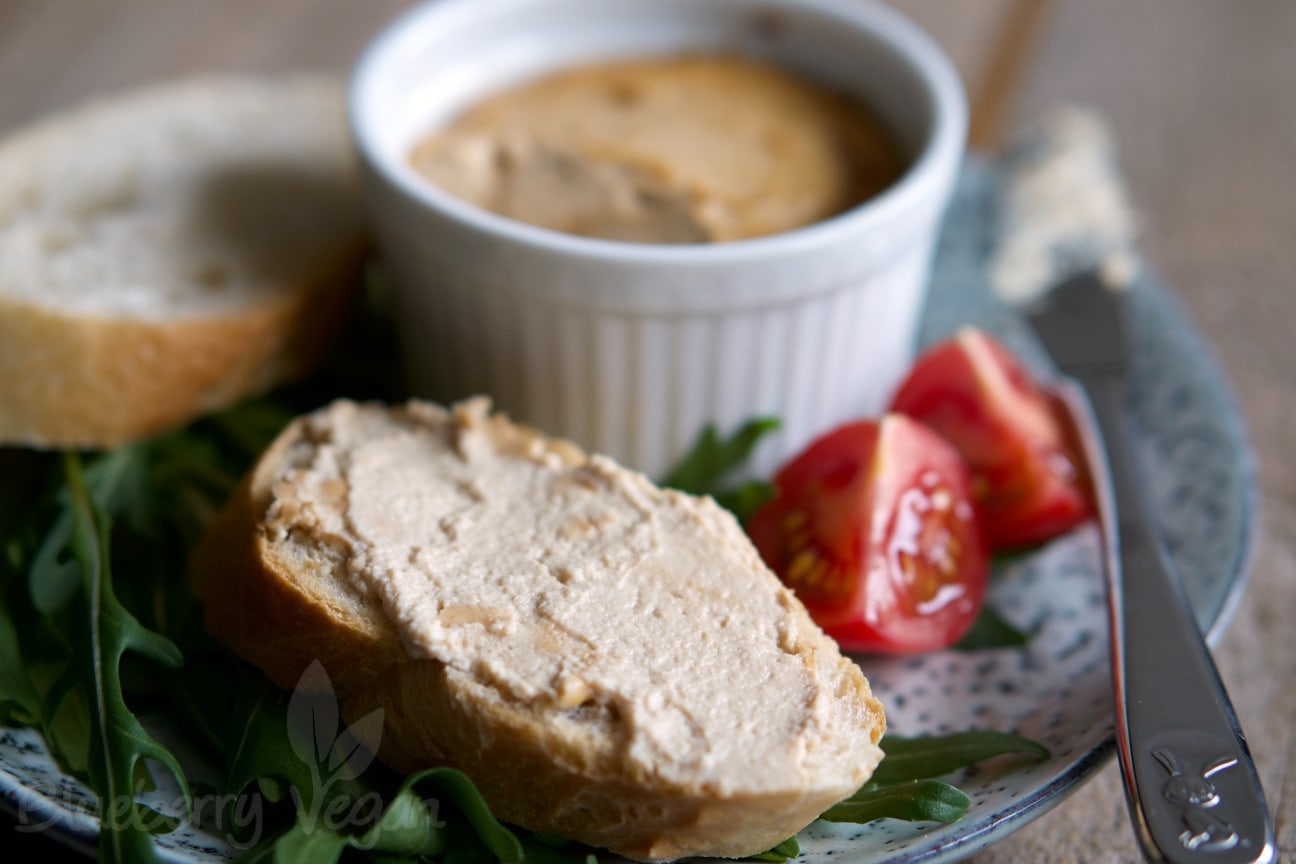 So I thought about how to make vegan goat cheese from tofu. There has to be lemon, of course, and salt. But how does it get this tangy, musty note?
Miso ist a condiment paste that is the base for miso soup, a clear broth with veggies and noodles in it. Many people love miso soup and its tangy flavor. I don't like it this much, but I instantly thought about it to season my goat cheese tofu.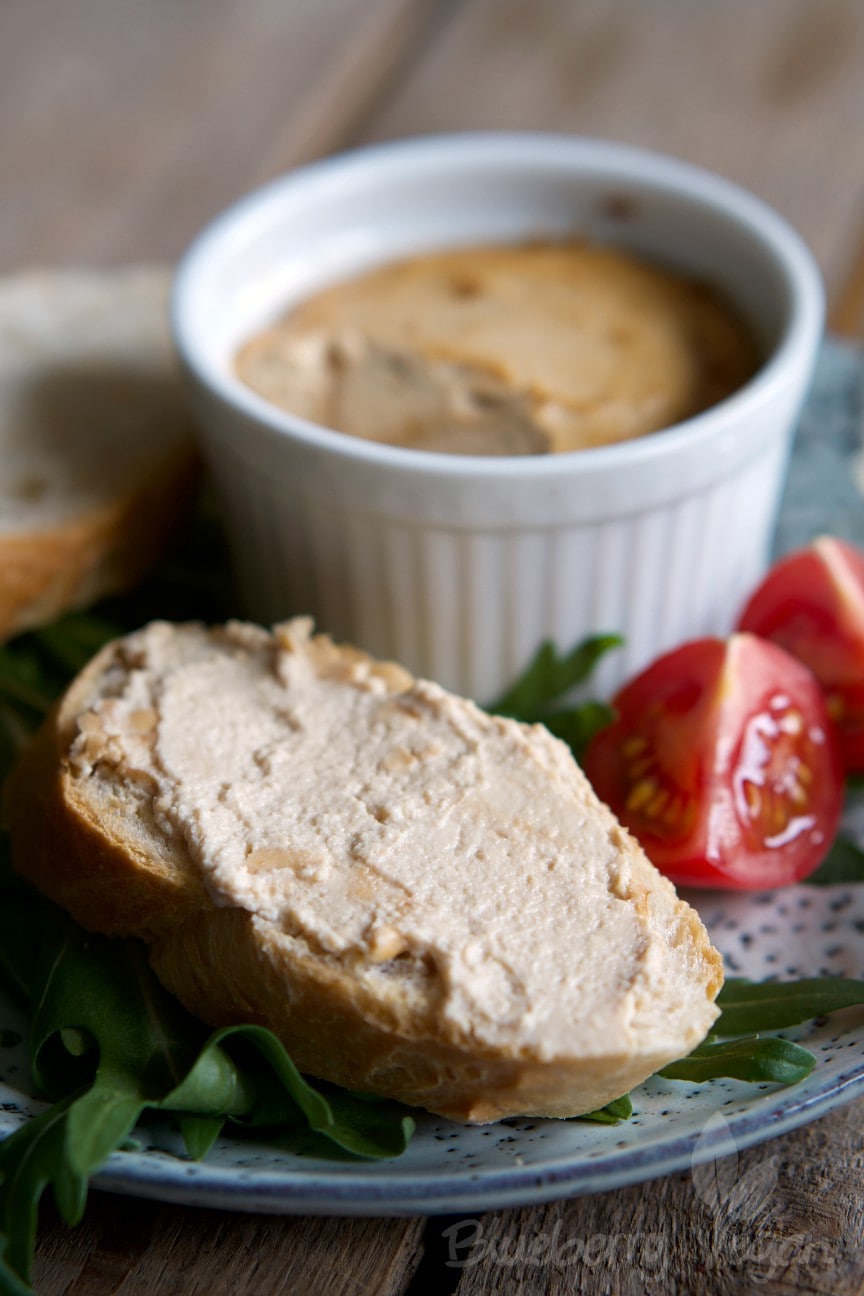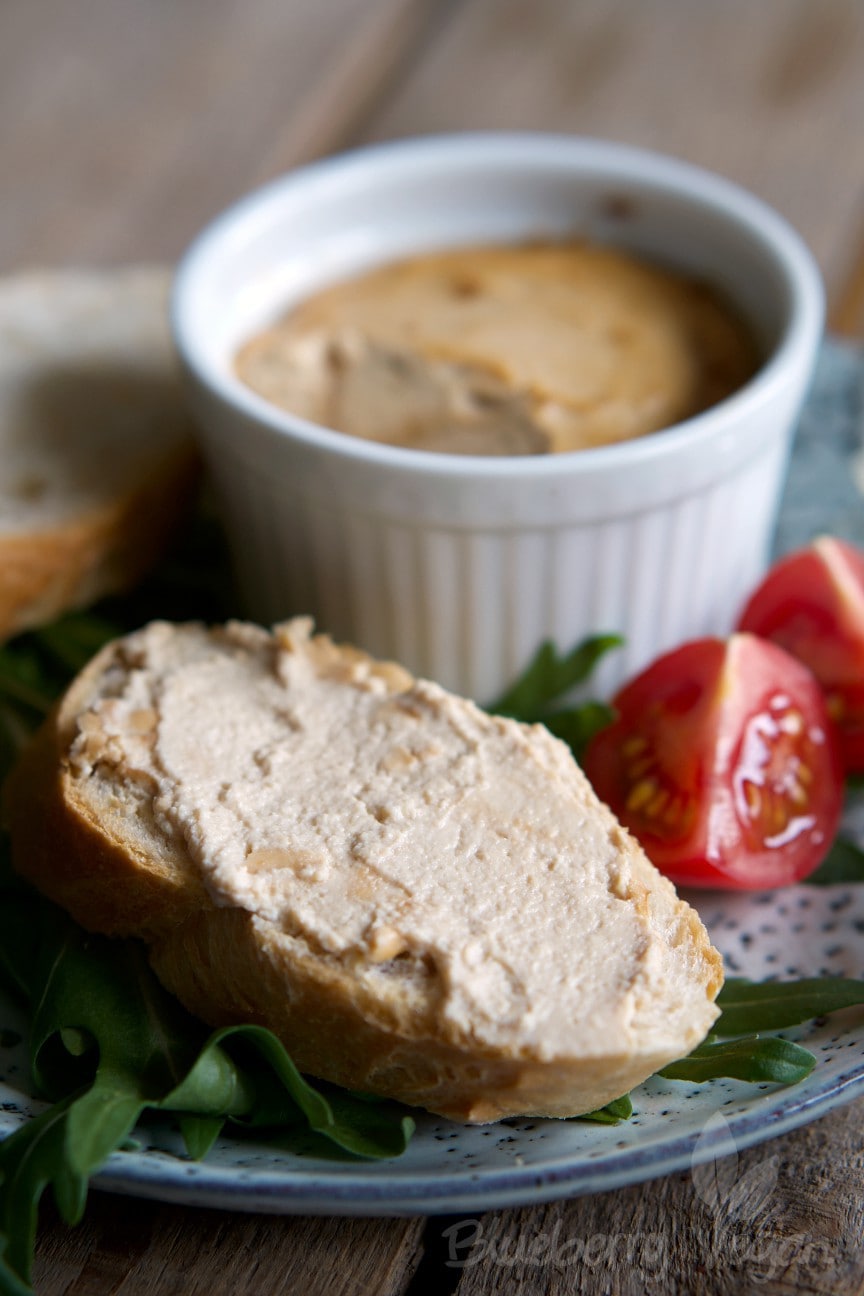 The mousse is soooo yummy just after mixing. But I took it one step further and baked it in the oven. What can I say? The result is heavenly!
Have fun trying this recipe!
Love,
Rina
Looking for more spreads? Also try tofu cream cheese, tofu spread with dried tomatoes, butternut cheese sandwiches, vegan liver wurst and avocado mustard dip.

Tangy "Goat" Tofu
Ergibt/Yield:
2 small servings
Zutaten/Ingredients
130 g (4.6 oz) fresh tofu from the Asian supermarket
2 tsp lemon juice
1 tsp white miso paste
1/2 tsp salt
Zubereitung/Instructions
Blend all ingredients in a food processor until smooth. Scrape down from the sides from time to time. You can already eat the mousse like this.


Pour the mousse into a heat-resistant dish and bake at 180° C (360° F) for 20 minutes until the surface is slightly brown.


Spread the goat cheese tofu onto baguette slices and serve with salat, tomatoes and olives.