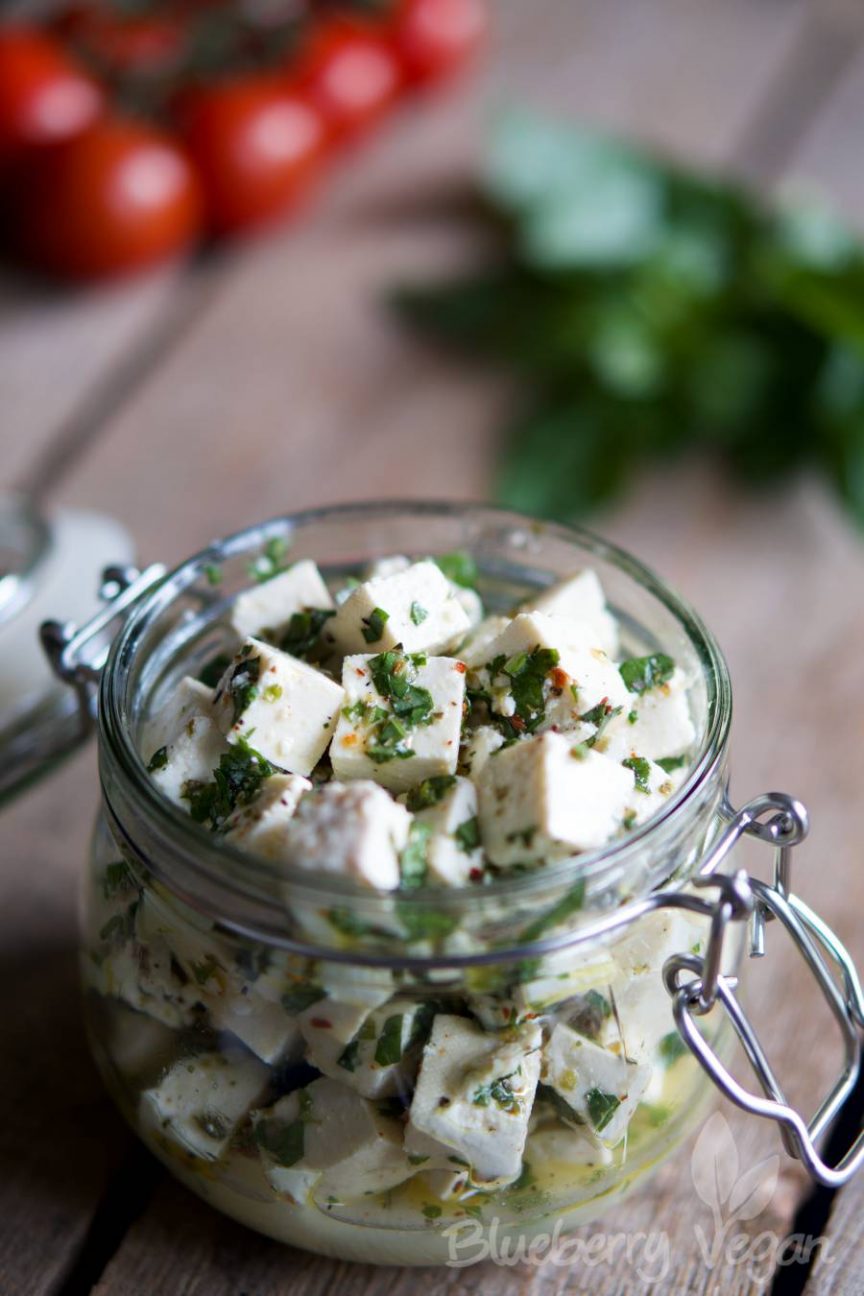 [Advertising: Affiliate Links]
I just made another batch of marinated tofu feta cheese that is now steeping in the fridge. The recipe is already hiding here on the blog in two recipes and now it is getting its own post. The next hours I have to contain myself from eating it all, because it is perfect after three days when herbs, acid and salt added a wonderful taste to the tofu.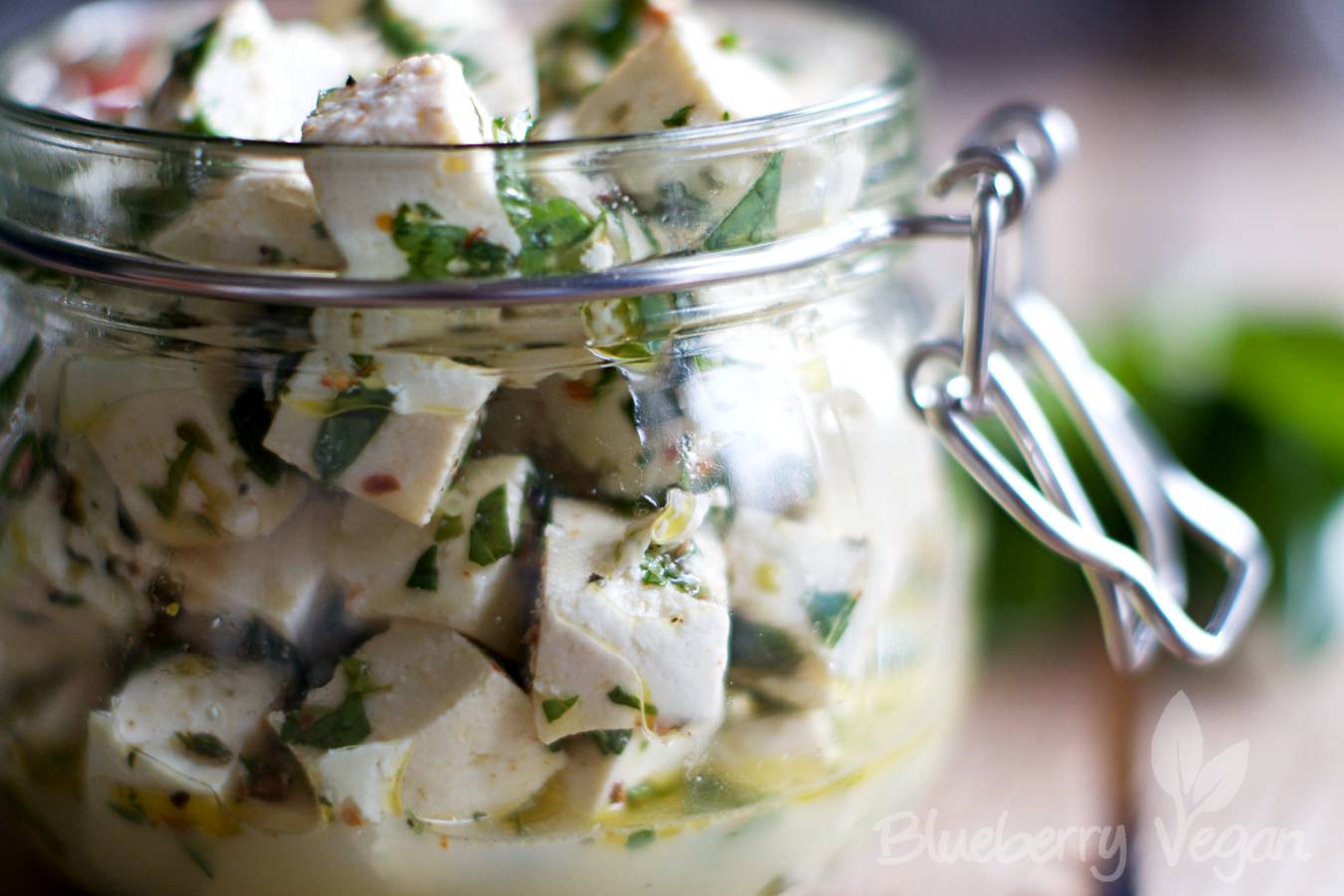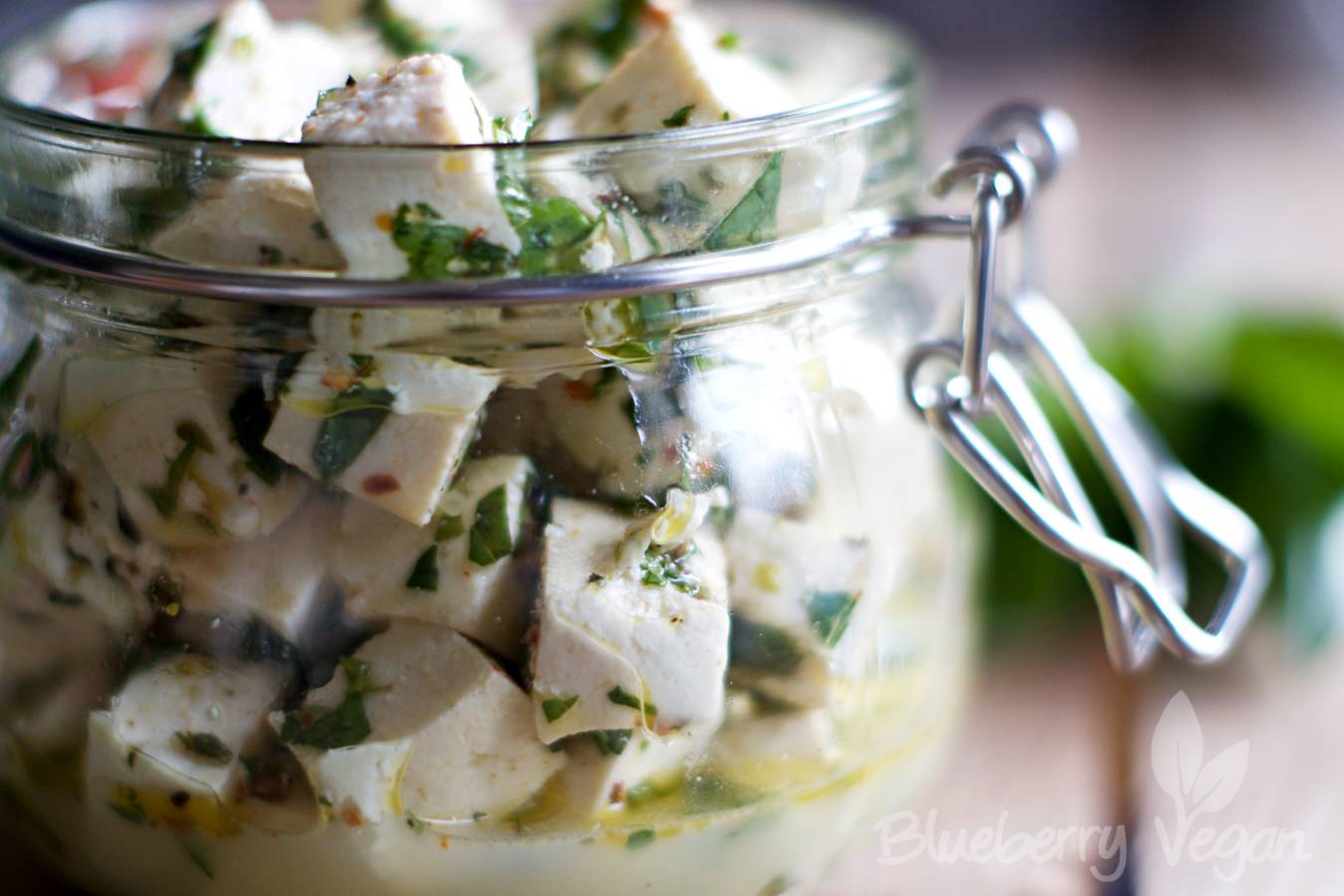 I try to get fresh tofu from the Asian supermarket as often as I can. It is so good that I eat it pure. If you never had fresh tofu from the Asian supermarket I try to describe the taste to you. Remember the difference between "normal" mozzarella and buffalo mozzarella? This is how packed tofu from the supermarket and fresh tofu from the Asian supermarket differ.
The tofu feta cheese is perfect in salads or just as a snack. If you want to add tofu feta to a casserole try it like in my recipe for greek noodle casserole. This marinated tofu feta cheese is great in a salad with watermelon or in a salad with seitan gyros, for example.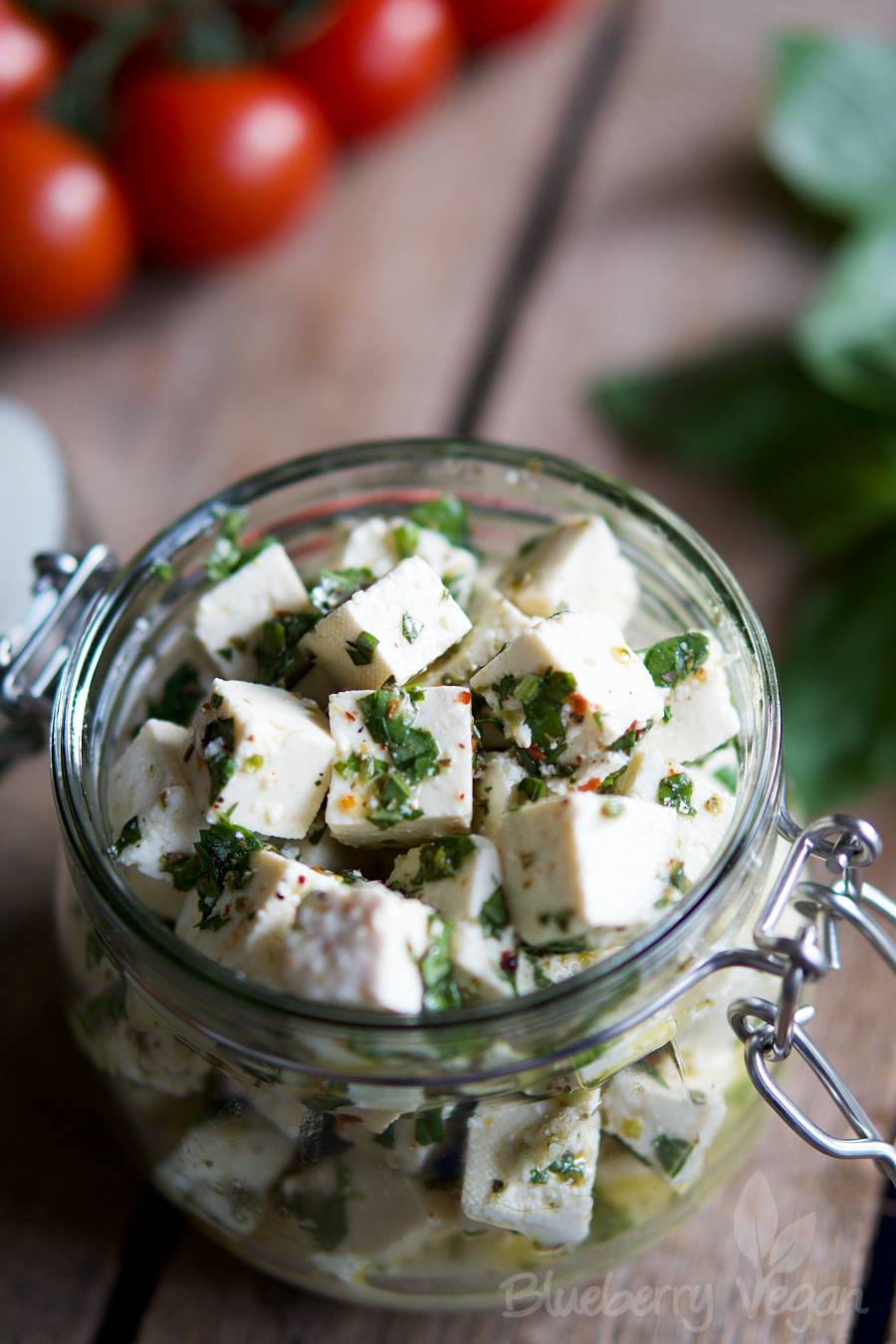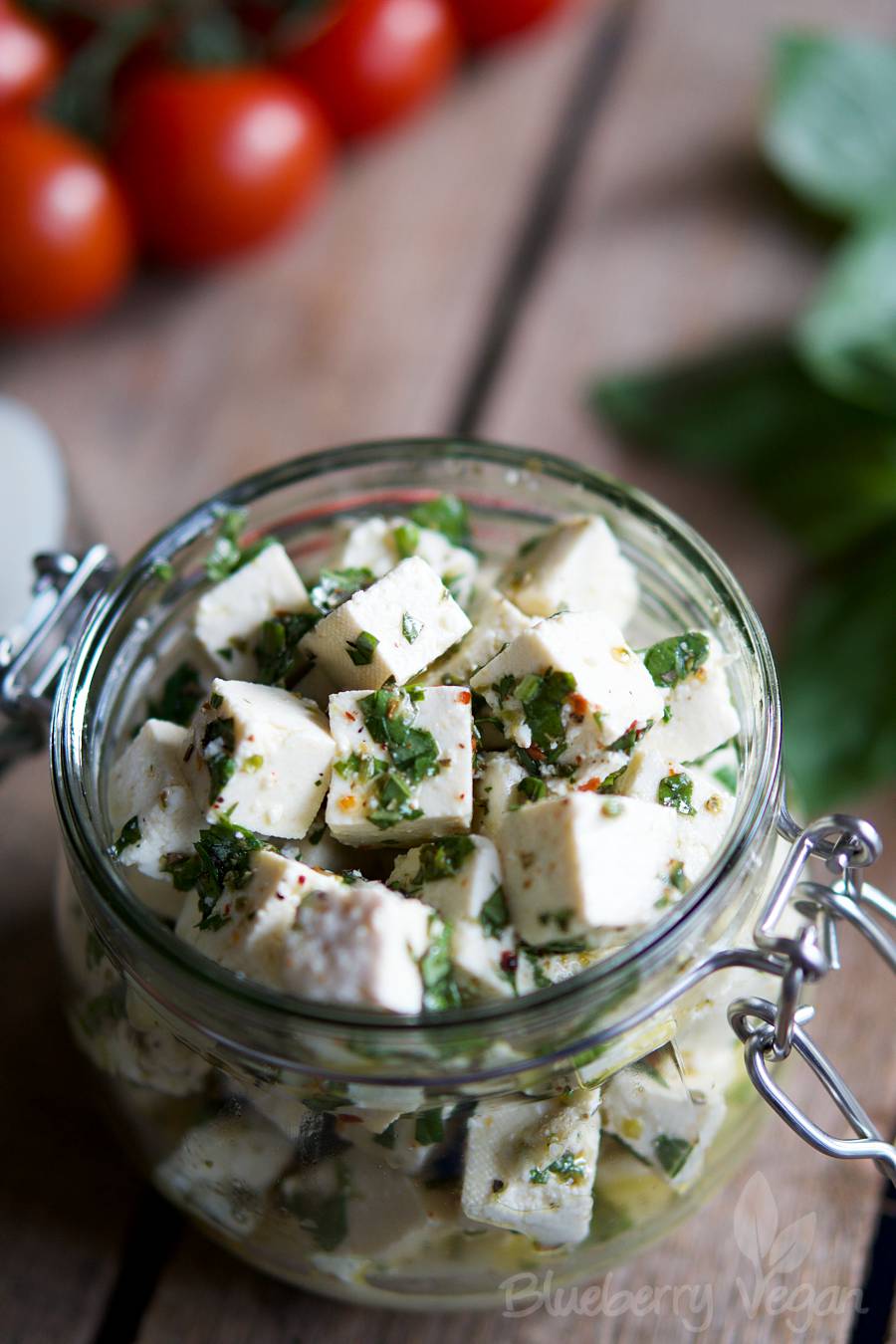 Enjoy!
Love,
Rina
Want more tofu ideas? Also try scrambled tofu, baked tofu, veggie bowl with peanut tofu and Thai-Curry noodle soup with spicy tofu.

Marinated Tofu Feta Cheese
Zutaten/Ingredients
1 block tofu from the Asian supermarket - about 400 g (14 oz)
2 tbsp lemon juice
2 tbsp herb vinegar
2 tbsp olive oil
1 tsp salt
1 tbsp basil, fresh
1 tbsp parsley, fresh
1/2 tsp oregano
1/4 tsp pepper
1/4 tsp chili flakes
1 clove garlic - optional
Zubereitung/Instructions
Cube the tofu, chop the herbs and press the garlic. Combine all ingredients and pour into a jar or container.


Let the tofu steep for at least 24 hours. It tastes best after 2 - 3 days. Jiggle the jar from time to time to spread the marinade.