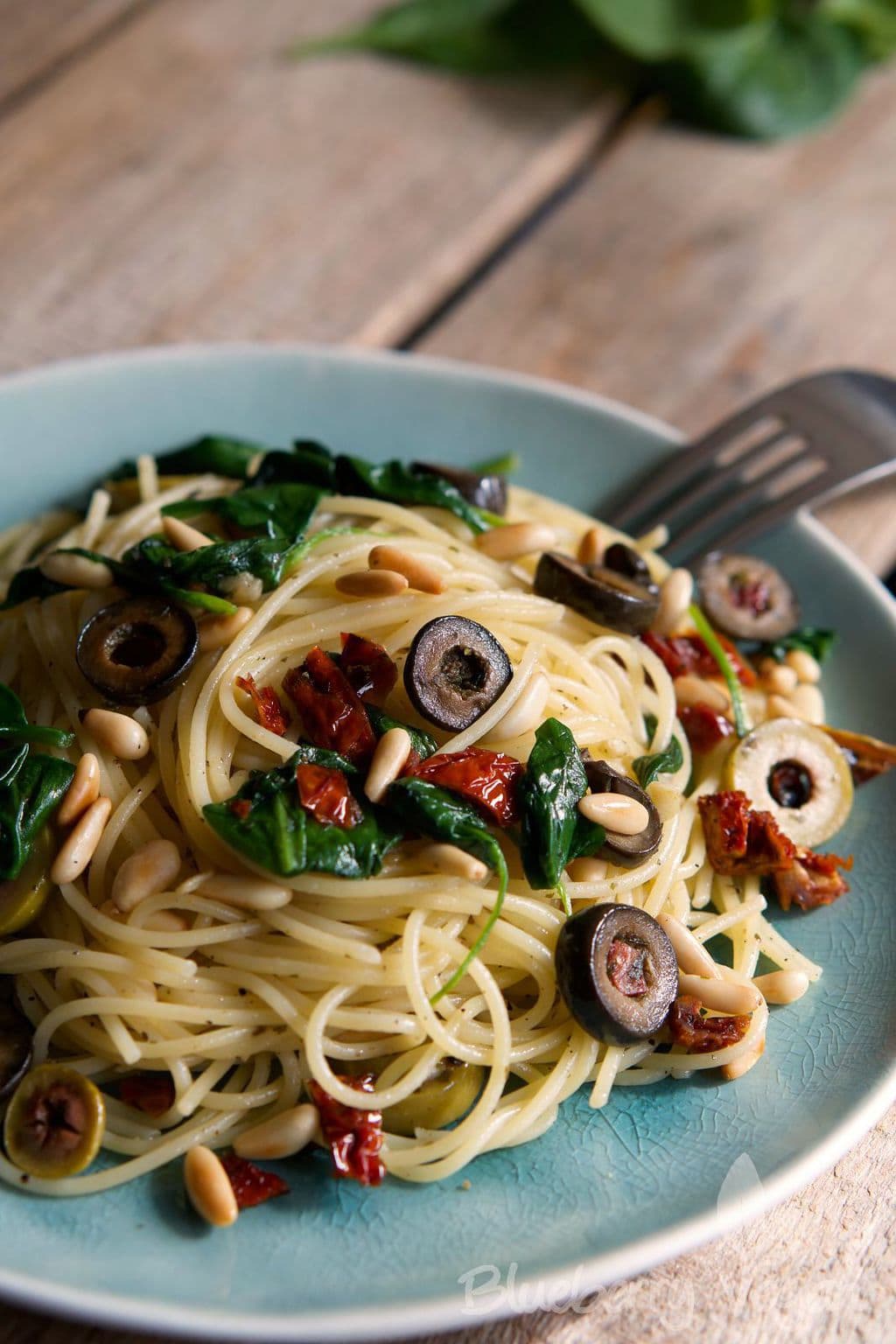 [Unpaid Advertising]
The idea for this dish isn't mine. I had it a couple of times at the café chain ALEX. A couple of days ago I had a craving for this dish, but no ALEX near me. So I made them myself. That isn't only cheaper, but goes way faster.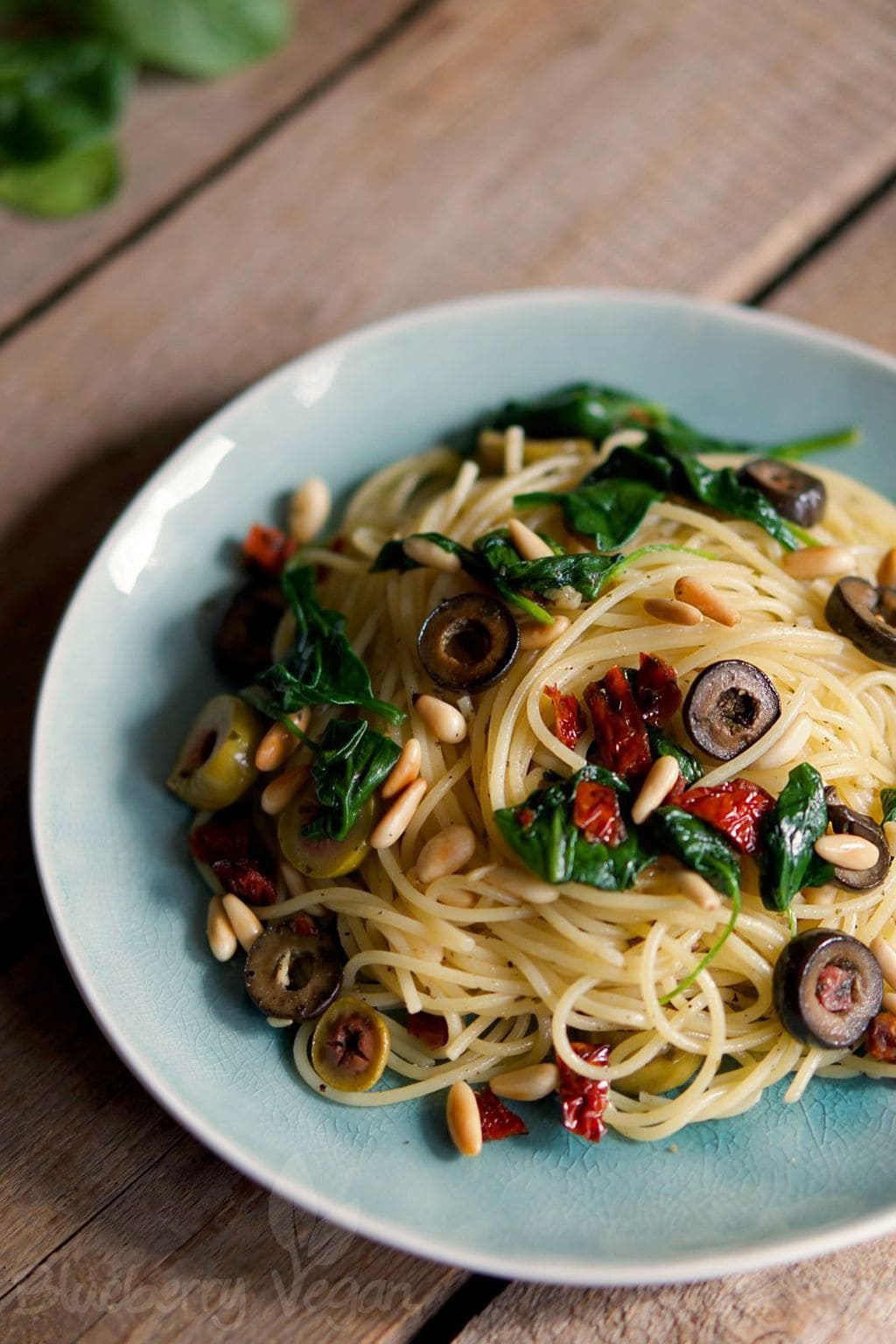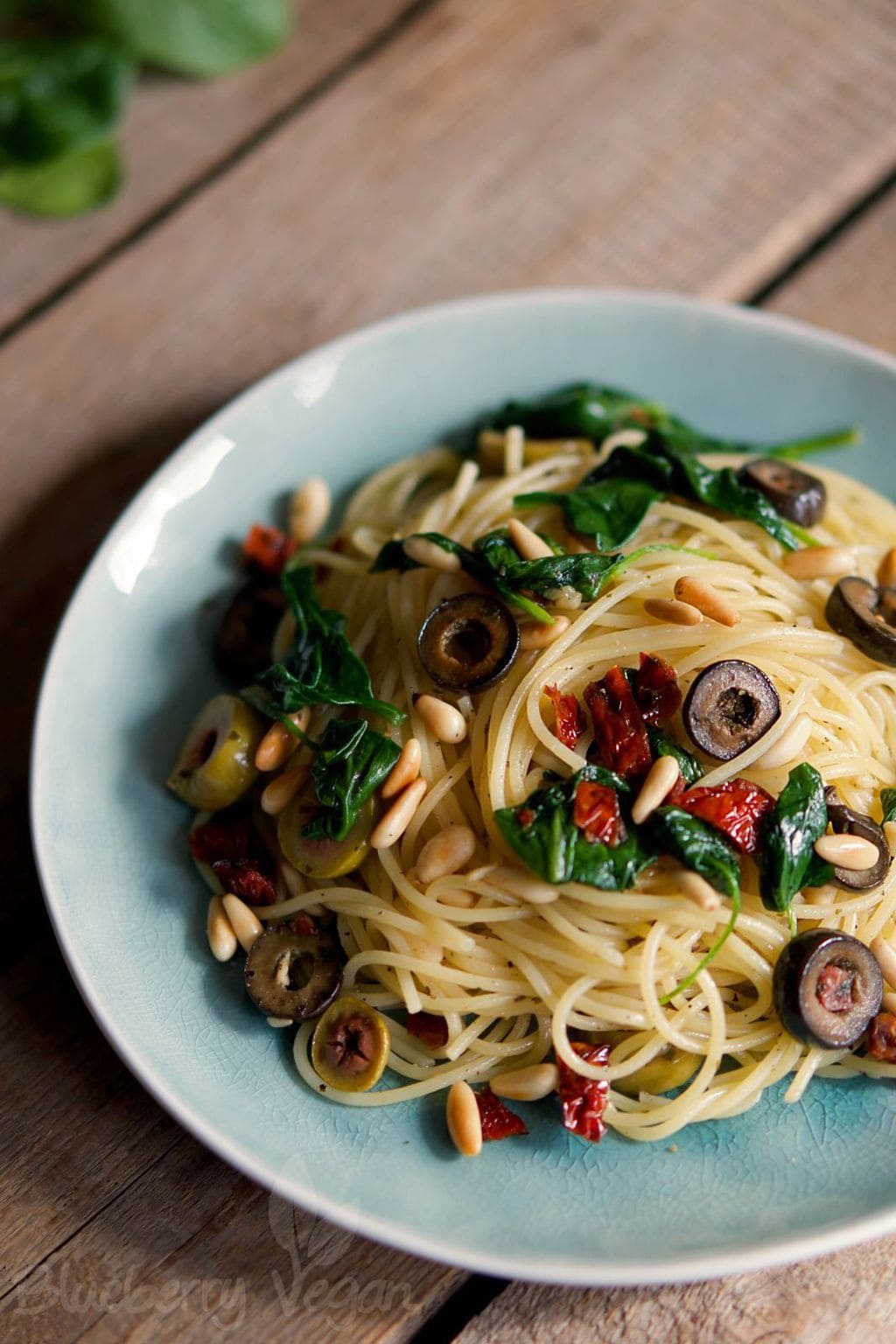 This noodle dish is perfect for weeknights when time and desire to cook are short. Preparing the sauce takes as long as the noodles take to cook. And if you use the thin spaghetti like I did, it only takes 5 minutes.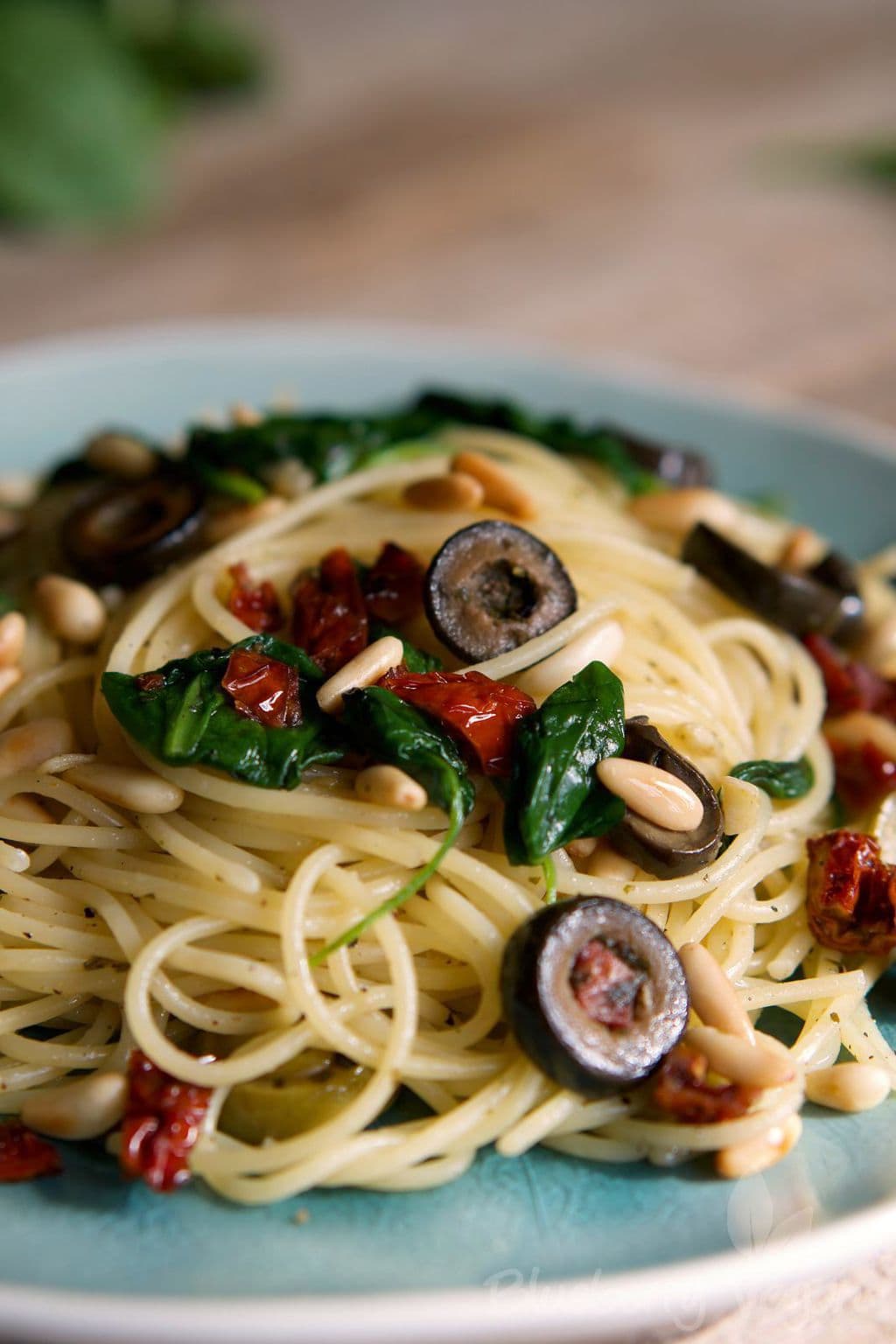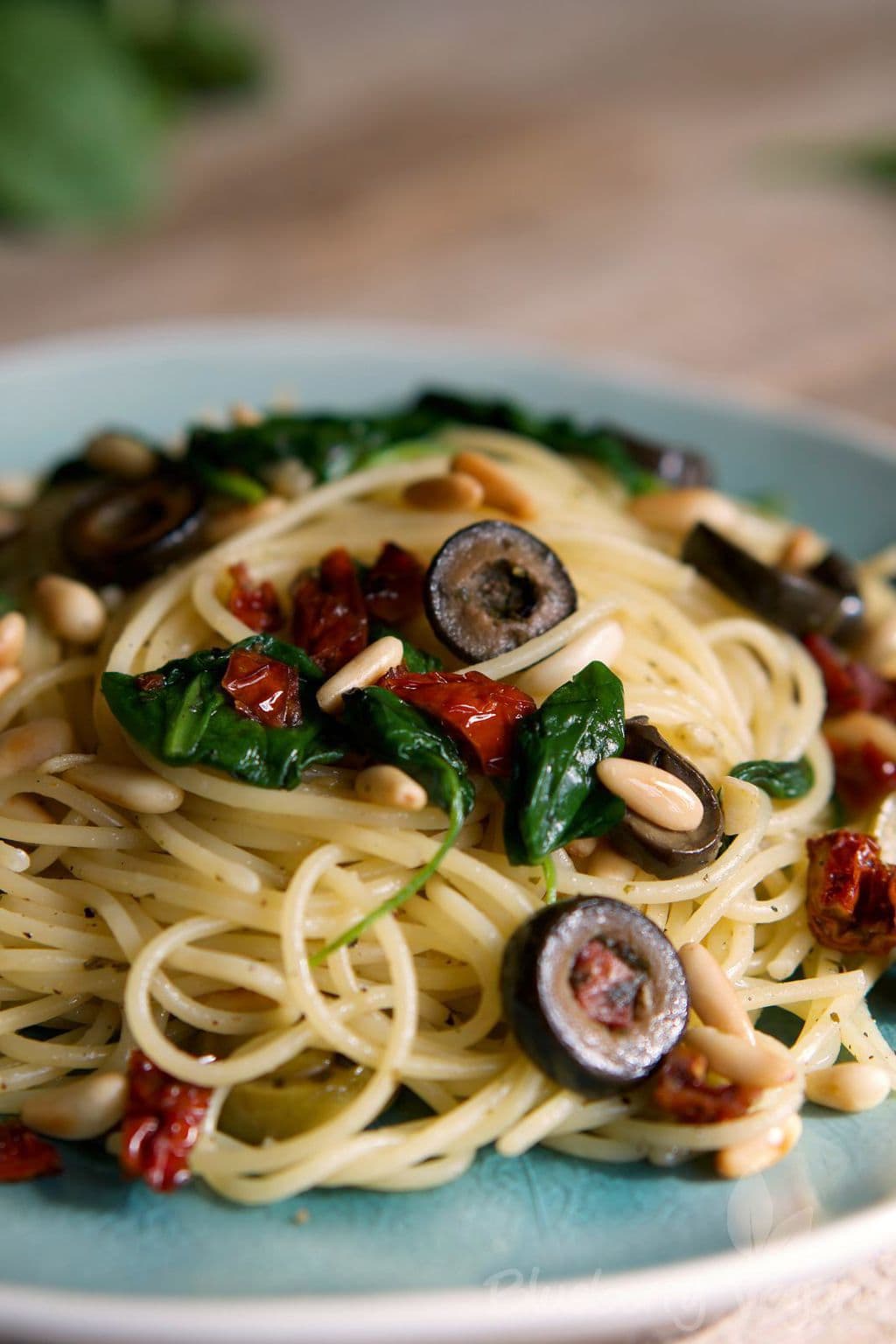 If you like, sprinkle some nutritional yeast flakes or cashew parmesan over your spaghetti.
I wish you fun cooking and enjoy your quick meal!
Love,
Rina
Spaghetti with Olives, Spinach and Dried Tomatoes
Zutaten/Ingredients
200 g (7 oz) spaghetti
2 tbsp pine nuts
150 g (5.3 oz) marinated olives
1 - 2 cloves garlic
2 tbsp olive oil
3 - 4 pieces dried tomato
2 hands full baby spinach
salt
pepper
Zubereitung/Instructions
Cook the noodles in salty water until firm to the bite. Slice the olives, cube the dried tomatoes and press the garlic. In a non-stick pan toast the pine nuts and set aside.


Heat the oil in a pan and sauté olives, tomatoes and garlic in it and fry for 2 - 3 minutes. Add the spinach and let wilt. Then add pine nuts and spaghetti and stir in. Season to taste with salt and pepper.


Arrange the noodles on two plates and sprinkle over nutritional yeast flakes or cashew parmesan, if you like.