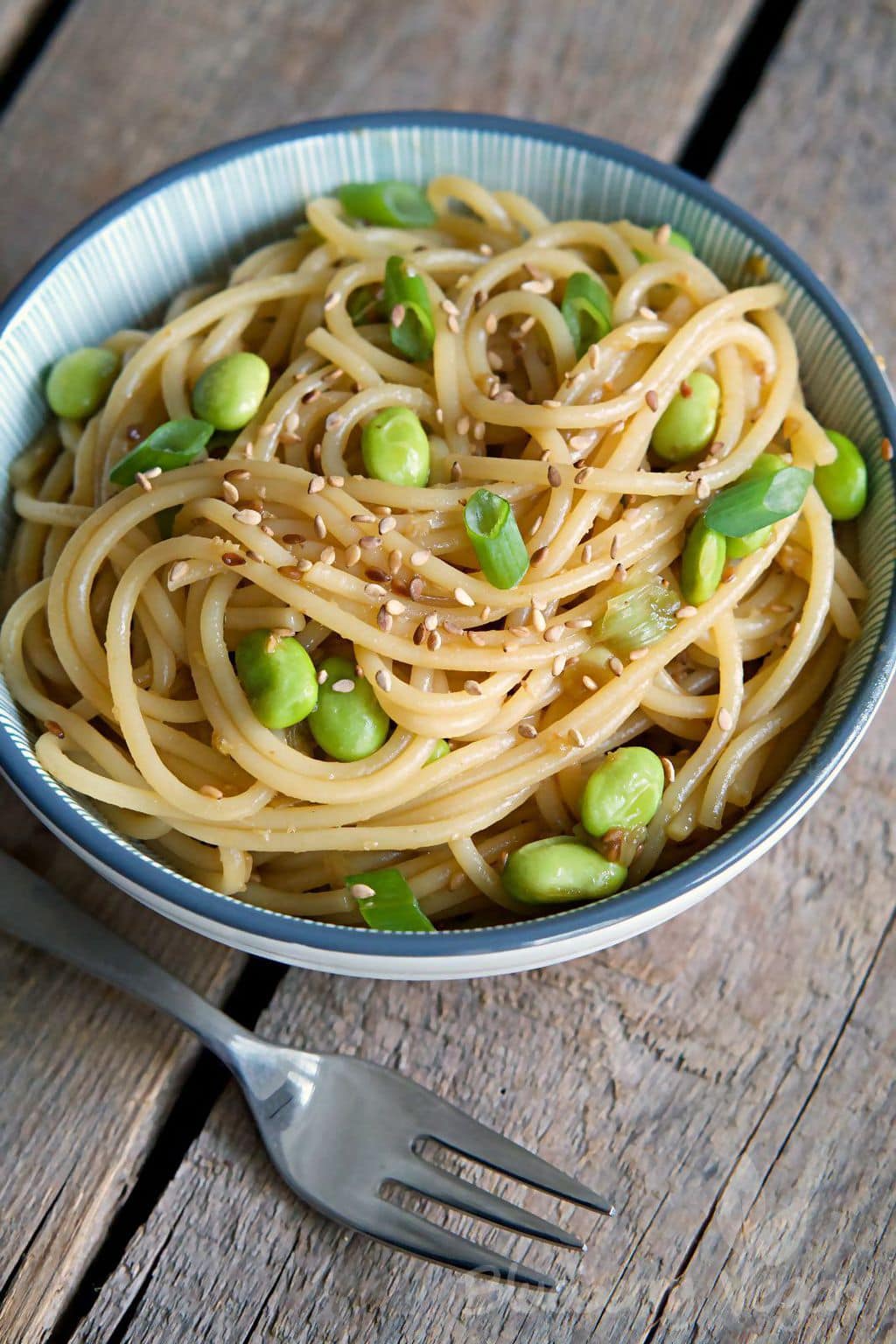 [Advertising: Affiliate Links]
Phew, I have a lot going on at work at the moment, so that I hardly find the time to share new recipes with you. These days I cook dinners that are super quick, because I am often too tired to be in the kitchen for hours on week nights.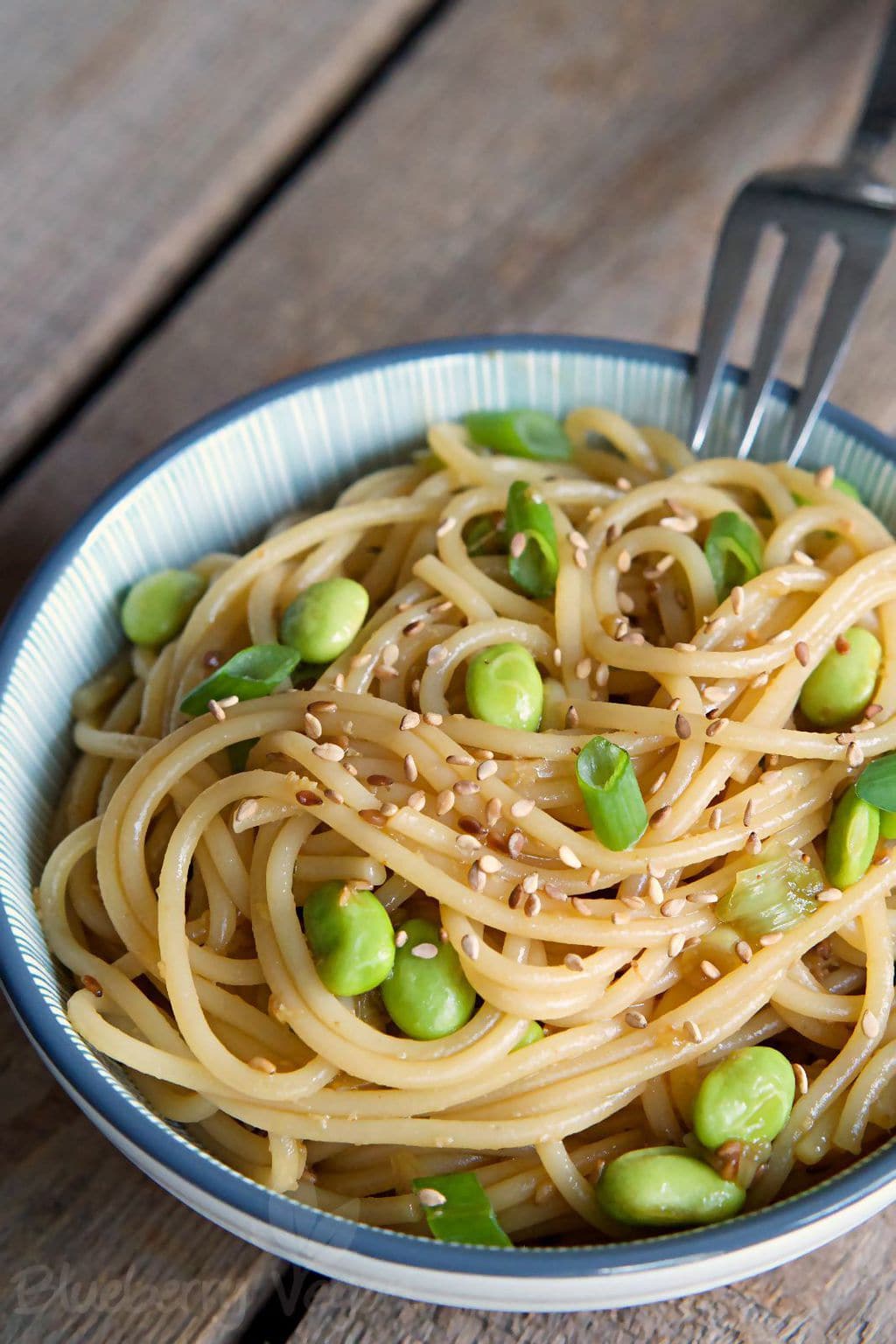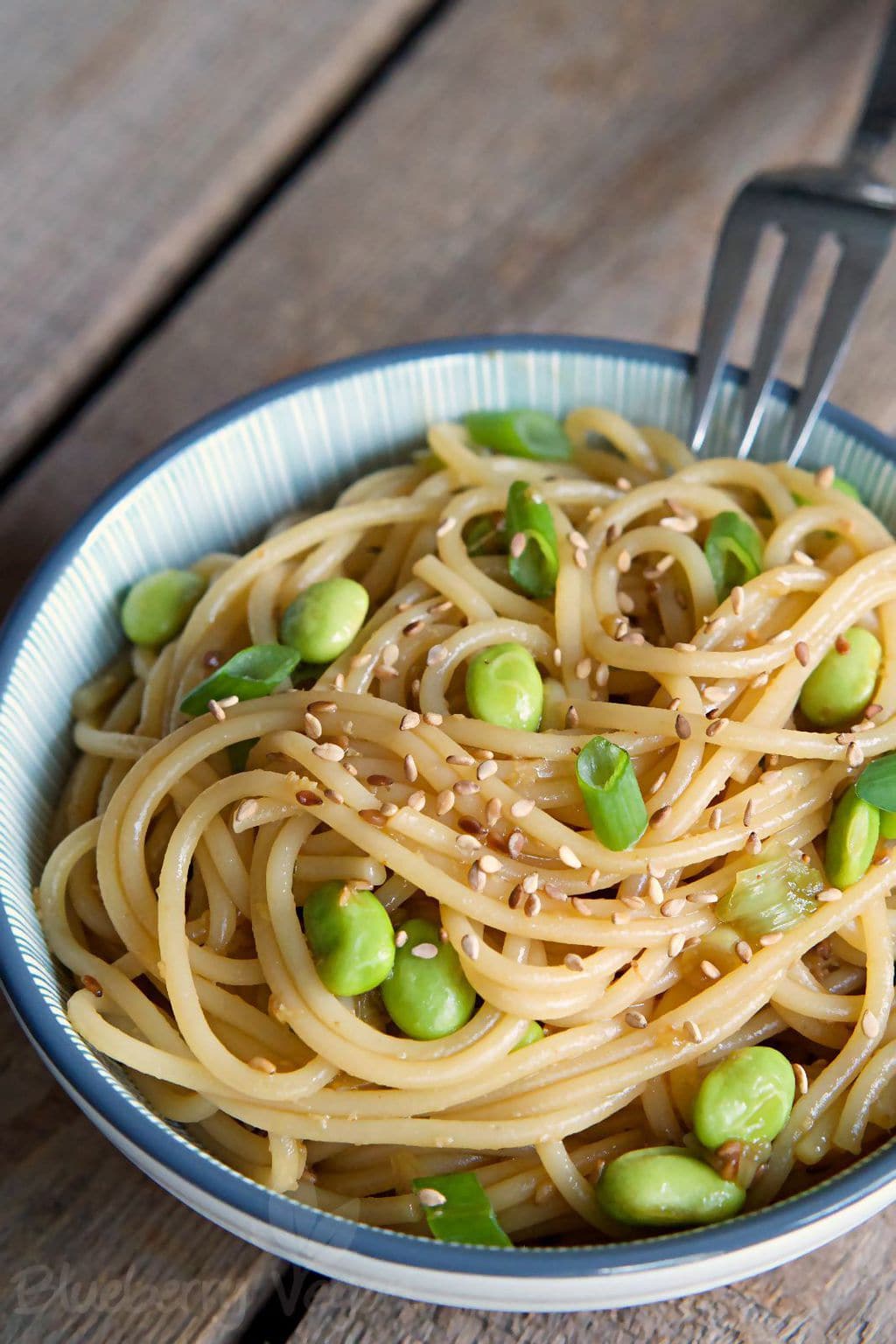 On those days I love quick noodle dishes like tortellini in spinach garlic cream, chard spaghetti or tangy spaghetti with olives and spinach. These dishes are not only on the table in about 15 minutes, but they also caress the soul with their flavors and carbohydrates. That's how it got to be sometimes!
Enjoy!
Love,
Rina
Tangy Sesame Noodles
Zutaten/Ingredients
For the condiment sauce:
4 tbsp soy sauce
2 tbsp toasted sesame oil
2 tbsp rice vinegar
1/2 tsp sriracha or other chili sauce
1 tsp ginger, grated
2 cloves garlic, pressed


Also:
250 g (8.8 oz) spaghetti or linguine
200 g (7 oz) edamame kernels, frozen
1 tbsp sesame seeds
1/2 bunch spring onions
Zubereitung/Instructions
Cook the noodles in salty water until firm to the bite. After 5 minutes of cooking add the edamame kernels to the water and cook with. Toast the sesame seeds in a pan with no oil. Slice the spring onions.


Combine all ingredients for the condiment sauce. Drain the noodles and heat the condiment sauce in the pot. Sauté the spring onions in it until translucent. Add the noodles and sesame and mix. Arrange in two bowls and serve immediately.
Tipps/Notes
I grated the ginger on a
ceramic grater
, which is also great for grating garlic to get more flavor out of it.