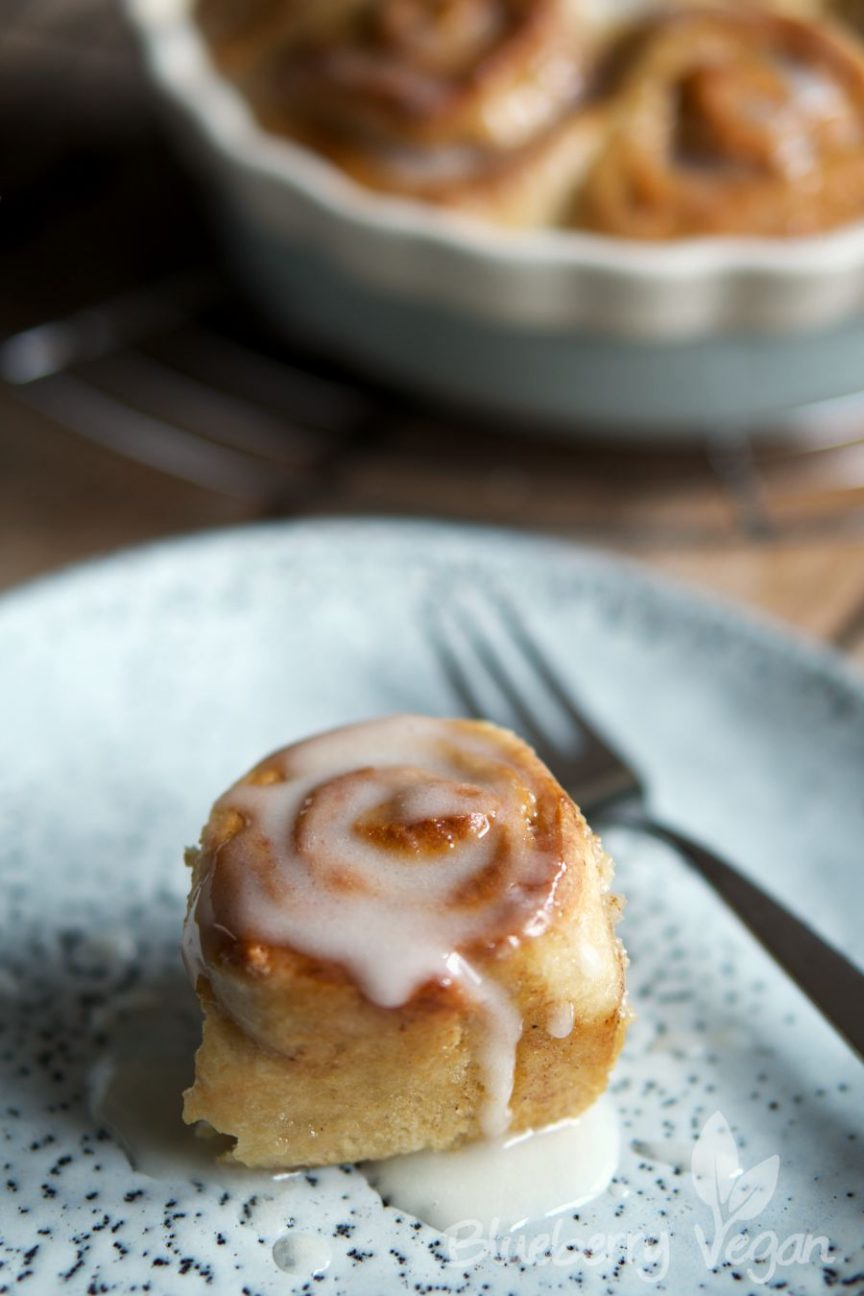 [Advertising: Affiliate Links]
Soft and fluffy that's how cinnamon rolls have to be, for me at least. And my family. I served these cinnamon rolls on my nephew's first birthday a couple of days ago. Silly me forgot to buy white flour though, so everyone had to eat wholemeal cinnamon rolls. But everyone enjoyed them.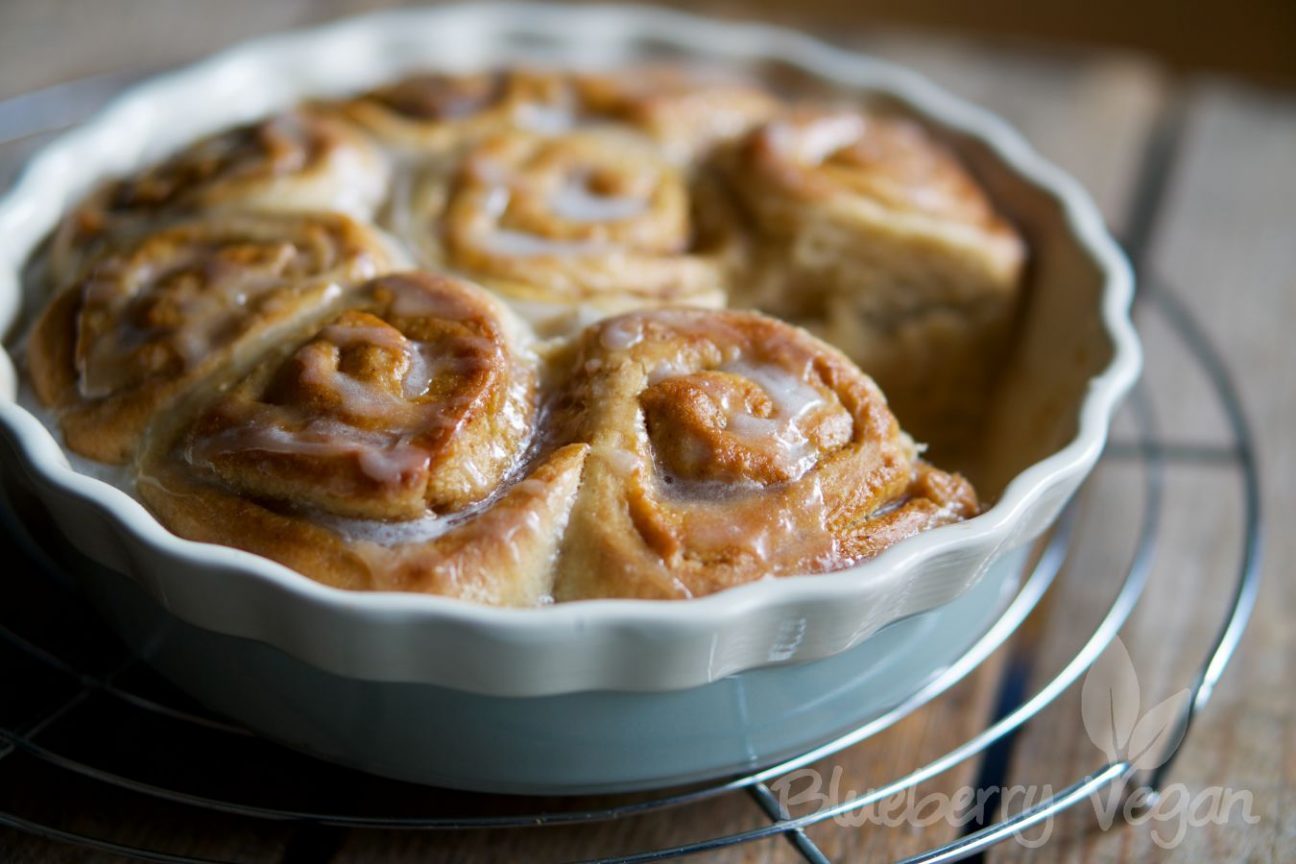 My sister said: "If they are this tasty with wholemeal flour, I bet they are incredible with white flour!" I think so too. I also think some raisins would be great in them.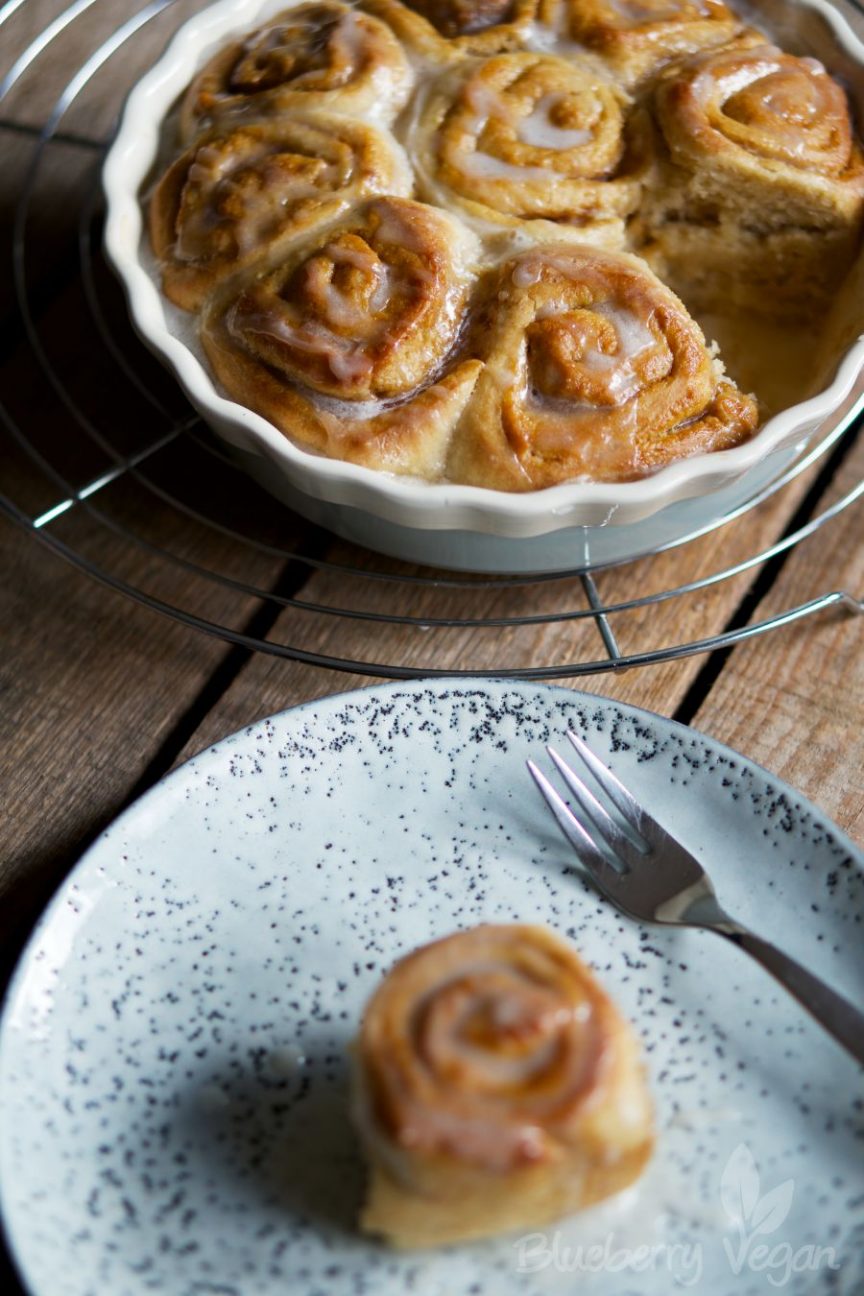 I made a simple yeast dough to make the cinnamon rolls. Since I try to avoid palm oil or at least reduce my consumption, I used alba oil instead of vegan butter. Alba oil is a Swedish rapeseed oil with butter flavor. This way the cinnamon rolls get soft and buttery without any butter or margarine.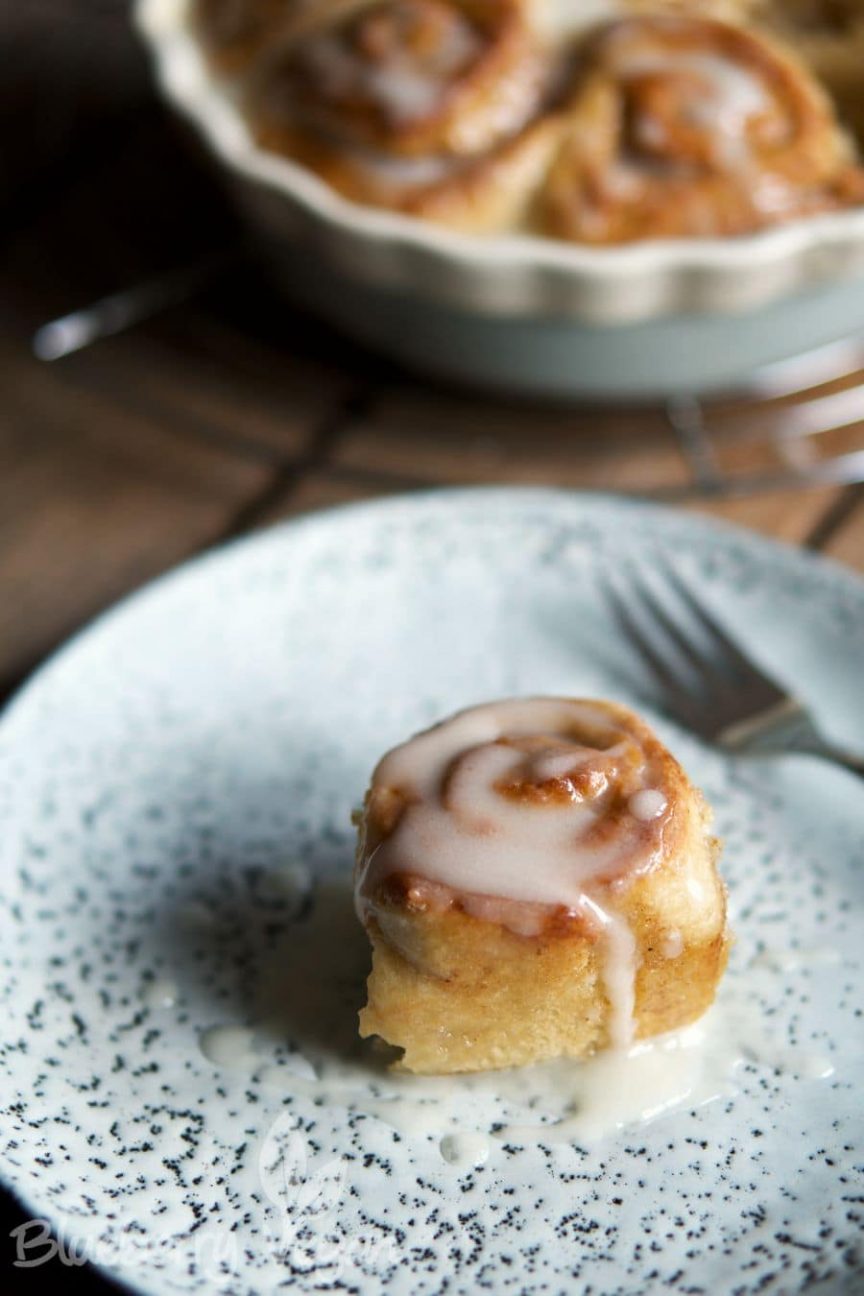 Make sure to give the cinnamon rolls enough time. The yeast dough has to rise significantly before you roll it out to get those super soft cinnamon rolls.
Have fun baking and enjoy your treat!
Love,
Rina
Zimtschnecken mit Guss
Gang/Type:
Dessert, Snack
Ergibt/Yield:
7 - 9 Cinnamon rolls
Zutaten/Ingredients
For the dough:
400 g ( 14 oz) flour
1 pk. dry active yeast
4 tbsp vanilla sugar
80 ml (1/3 cup) alba oil
ca. 180 - 200 ml (about 3/4 cup) soy milk, lauwarm


For the filling:
For the glaze:
80 g (2.8 oz) powdered sugar
1 tbsp soy milk
Zubereitung/Instructions
Thoroughly knead all ingredients for the dough until a soft and homogenous dough forms. I put it in my machine and give it at least 5 minutes of kneading time. Then dust it with some flour, cover with a kitchen towel and let rest in a warm place until the dough has doubled its size. It takes about an hour at my place.


When the dough has doubled, dust the counter with flour and roll out the dough in a rectangle shape. Mix cinnamon and sugar. Brush the oil on the dough and sprinkle the sugar mix over evenly. Roll up the dough from one long side and cut it in 2-inch thick pieces. Place the pieces next to each other in a baking dish with the swirl side up and let rest for another 10 minutes while the oven heats up.


Preheat the oven to 180° C (360° F). Spray some water on the cinnamon rolls and bake in the oven for about 25 minutes until golden. Then remove from the oven and let cool on a cooling rack.


Sprinkle a mixture of powdered sugar and soy milk on the lukewarm cinnamon rolls and serve immediately.
Tipps/Notes
I love how the cinnamon rolls look in my
pie dish
.