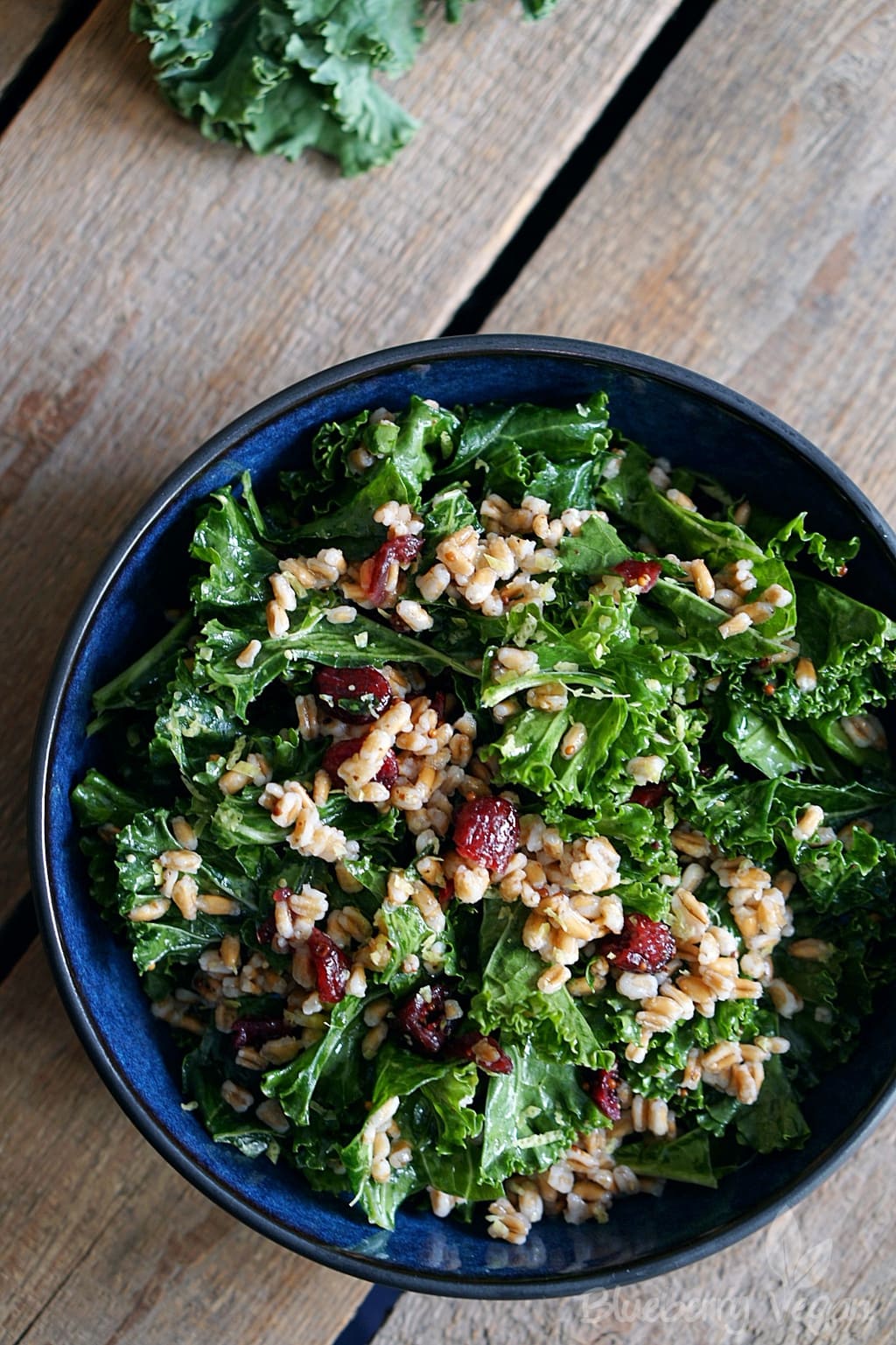 Finally grocery stores offer fresh kale again! I've always liked kale as a stew, but since I've prepared it in different ways and turn it into salads and chips, I like it even better.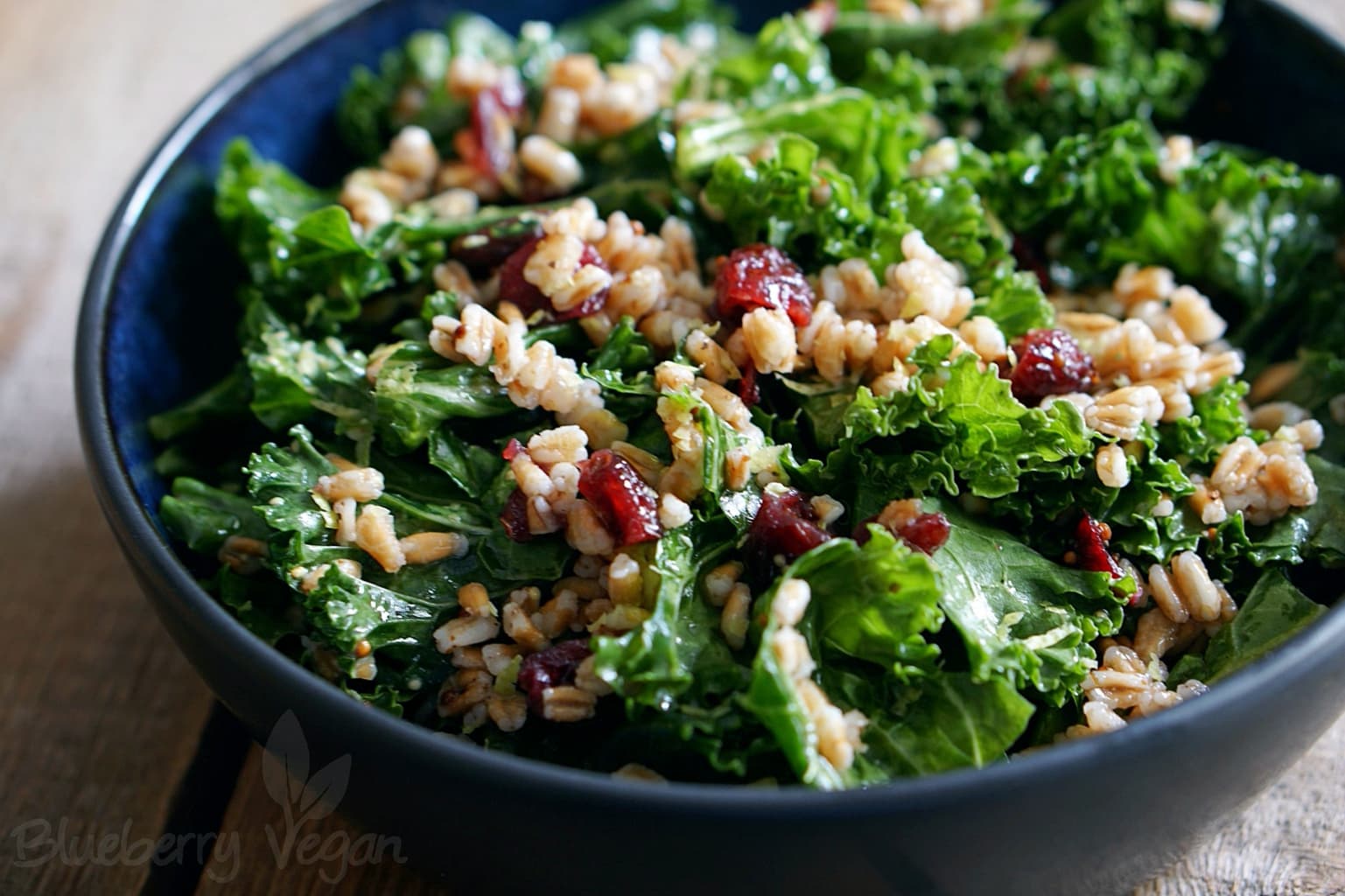 Yesterday I got hold of the first fresh kale of this year and took some stalks with me to make a fantastic salad.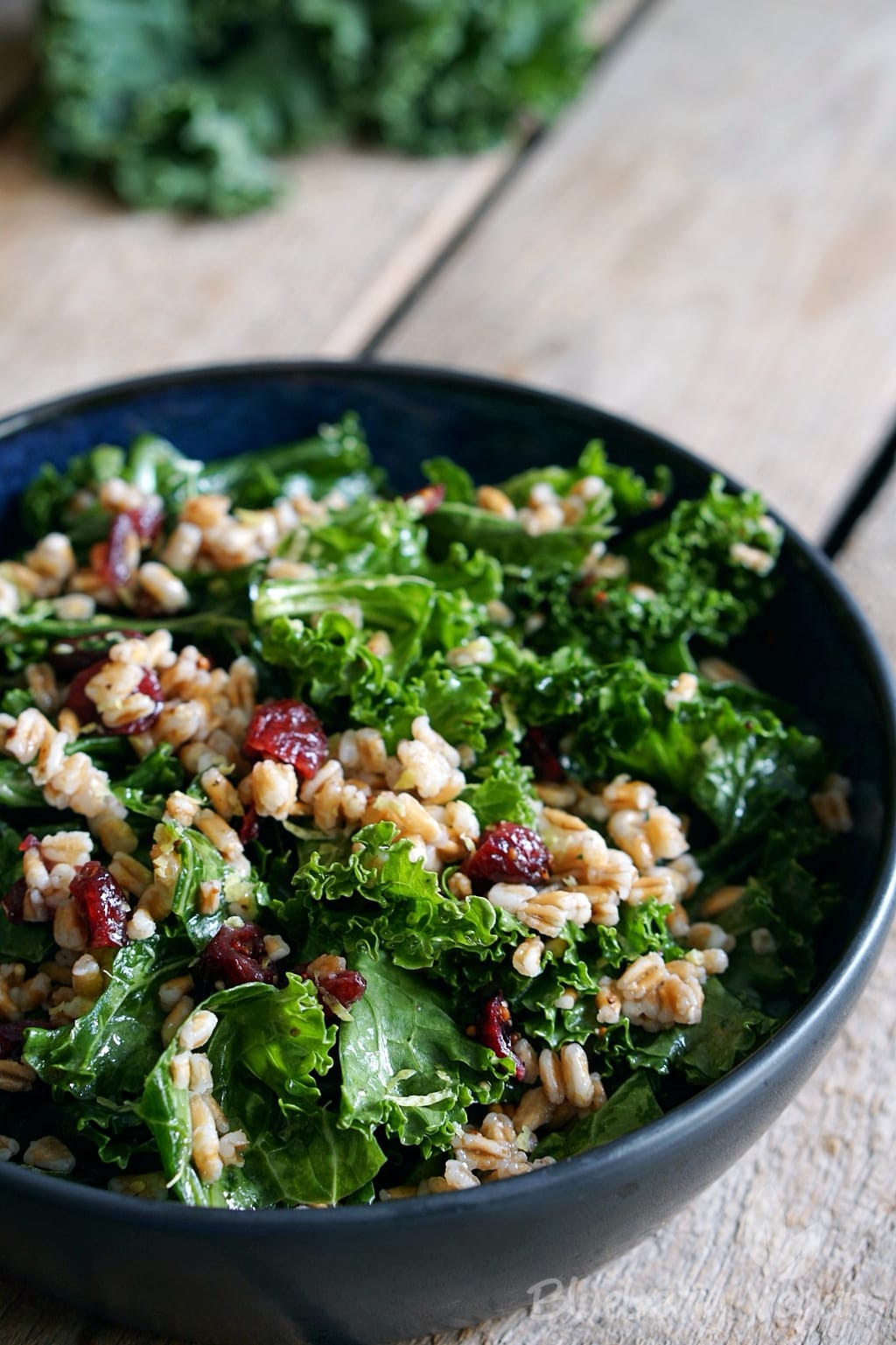 You can use grains of your choice for this salad. I chose peeled spelt because it cooks super quickly. Pearled barley or tender wheat are also perfect. Just be careful not to overcook.
Enjoy your kale!
Love,
Rina
You want more kale? Also try kale chips, kale on pizza, kale in soup and kale as salad with sweet potato and beans.

Warm Kale Salad with Grains and Cranberries
Zutaten/Ingredients
For the salad:
230 g (1 1/4 cups) grains - spelt, wheat or barley
80 g (3/4 cup) cranberries, dried, soft
2 tbsp olive oil
150 g (5 hands full) kale, leaves only
1/2 bunch parsley
some lemon zest


For the dressing:
3 tbsp olive oil
4 tbsp lemon juice
2 tsp dijon mustard, grainy
salt
pepper
Zubereitung/Instructions
Cook the grain in water until firm to the bite, rinse and let cool down a little. Roughly chop the parsley and cranberries. Zest half a lemon. Put all the ingredients for the dressing in a screw-top jar and shake vigorously.


Tear the kale into bite-sized pieces, wash, spin-dry and knead with the olive oil until the leaves have softened. Add the grains, parsley and cranberries to the kale and mix together with the dressing. Sprinkle with lemon zest,
Tipps/Notes
If you can't get soft cranberries, you can just soak them in hot water for a few minutes.