[Advertising: Affiliate Links]
My dear friends and I spent a wonderful weekend in November Hiking in the Eifel and decided to do that again.
This weekende it was about time, we fulfilled this plan. So we packed our things and traveled to Ehrenburgertal in Brodenbach.
Besides eating a lot (this is the life of a typical vegan) we had a lot of fun and went for a hike. We split up in two groups. One group made a shorter hike and the other one a longer hike.
The route was very hilly. Straight up and then straigth down again, passing streams that were floating through a scenery like in the movies and to some geocaches.
Here are a few impressions of the hike:
We visited Ehrenburg castle, too:
On our hike we cooked outside, because this makes a hike even better. I planned to make something filling and savory: Sausage goulash.
Since I lately bought a cooking set, we were able to use two pots. We cooked the noodles in Marten's bigger pot and the sauce in my smaller one.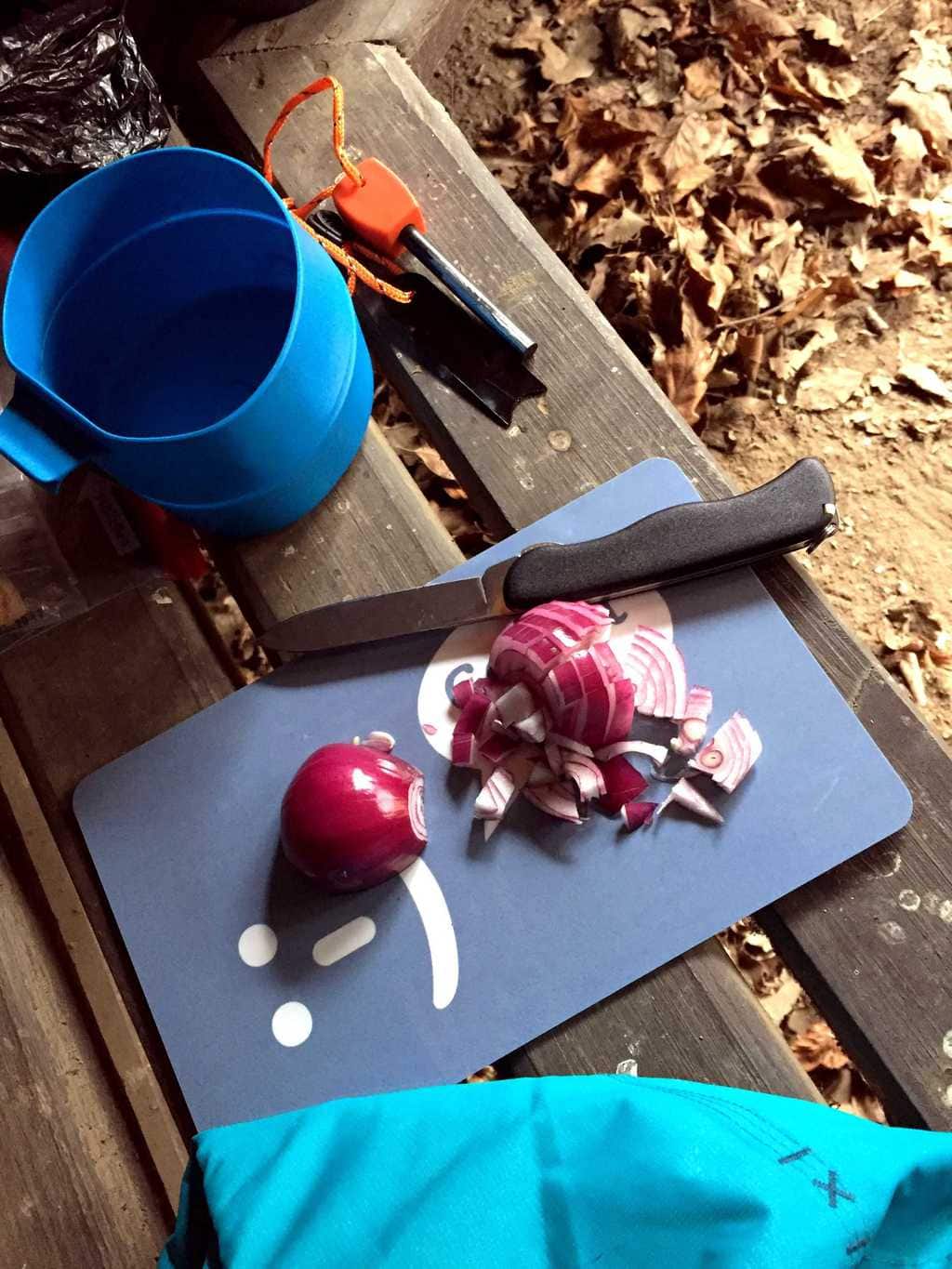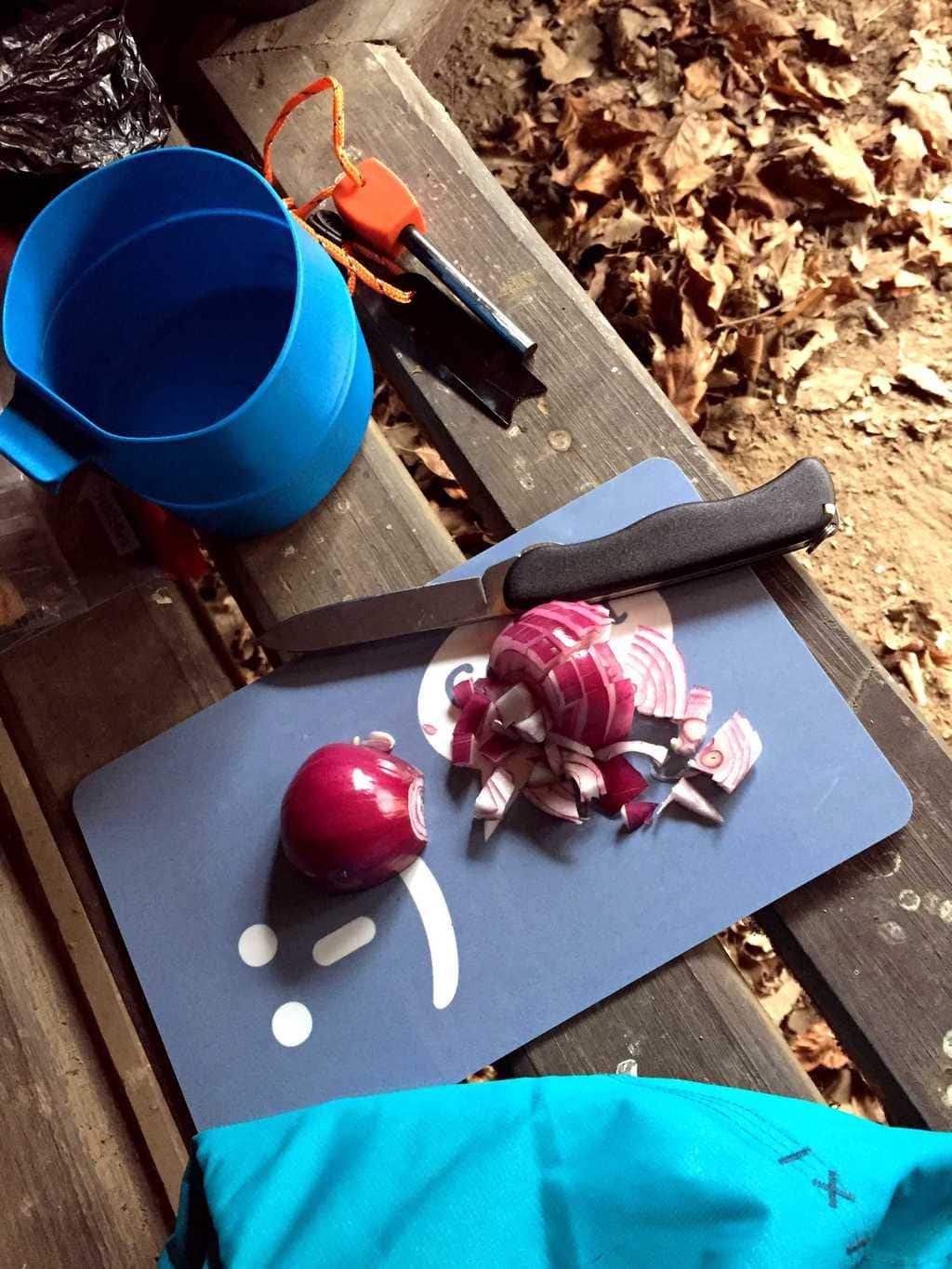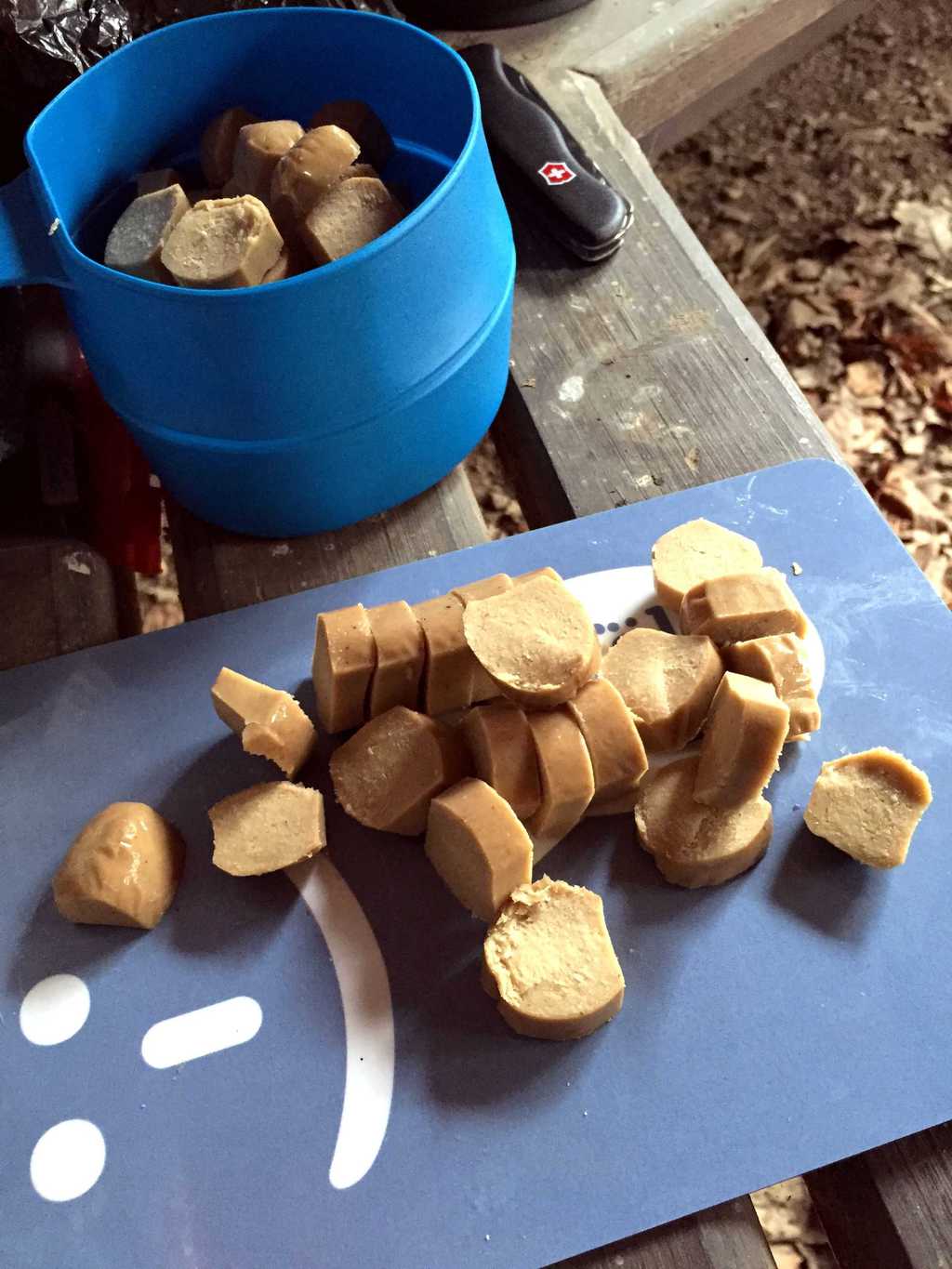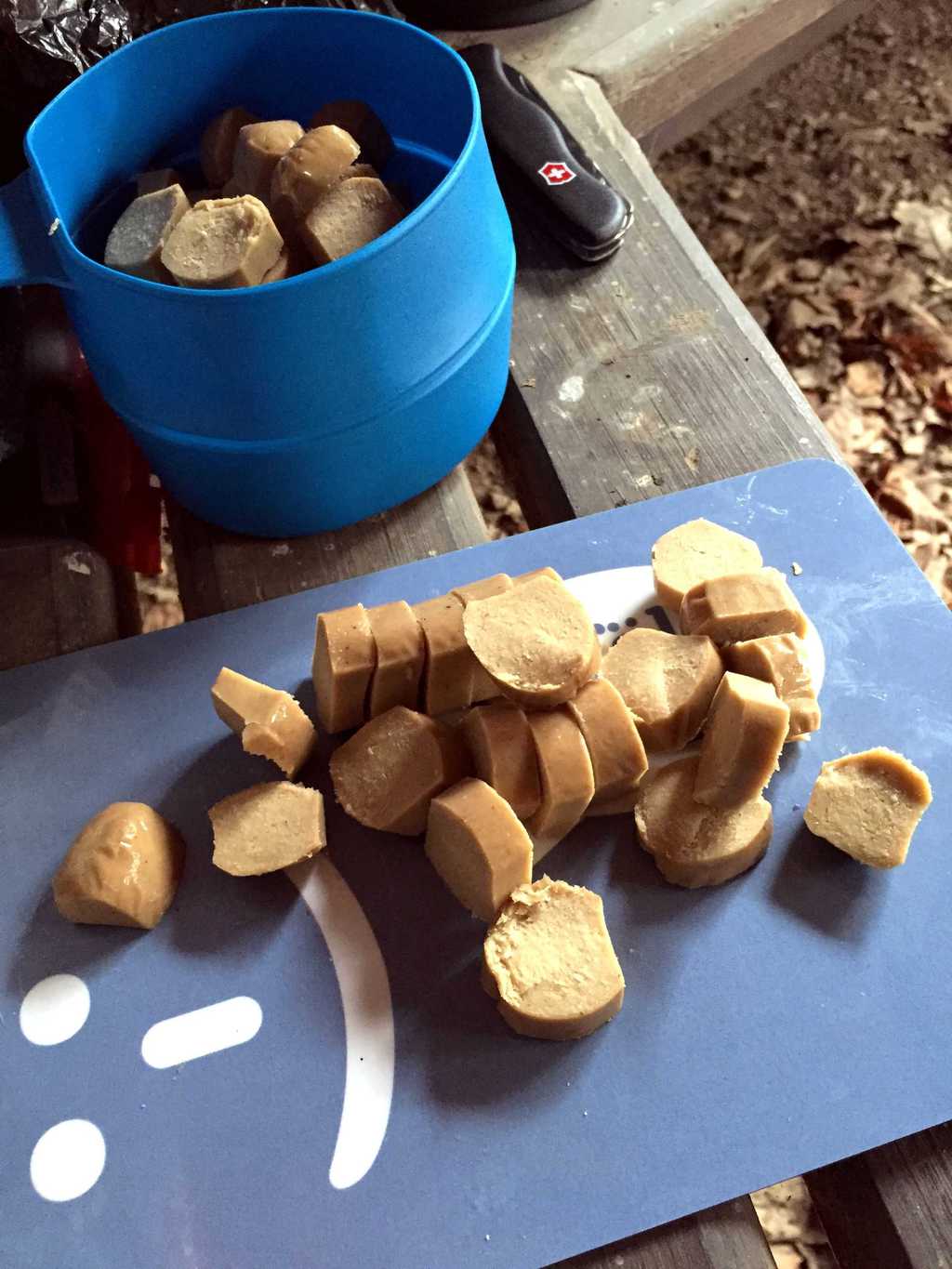 First I cut the onions and sausages. Then heated the oil and sautéd the onions and fried the sausages. In the meantime Marten cooked the noodles.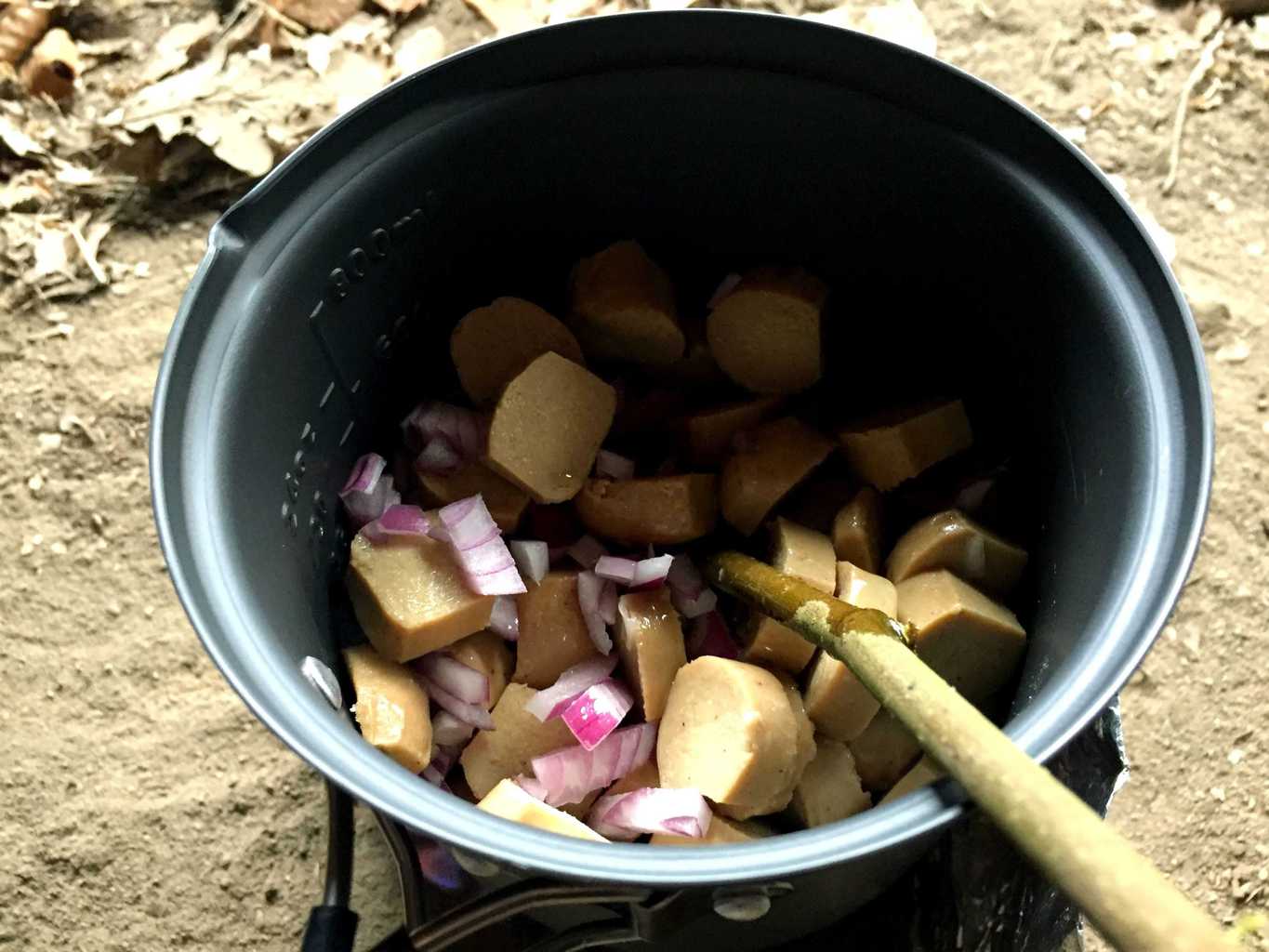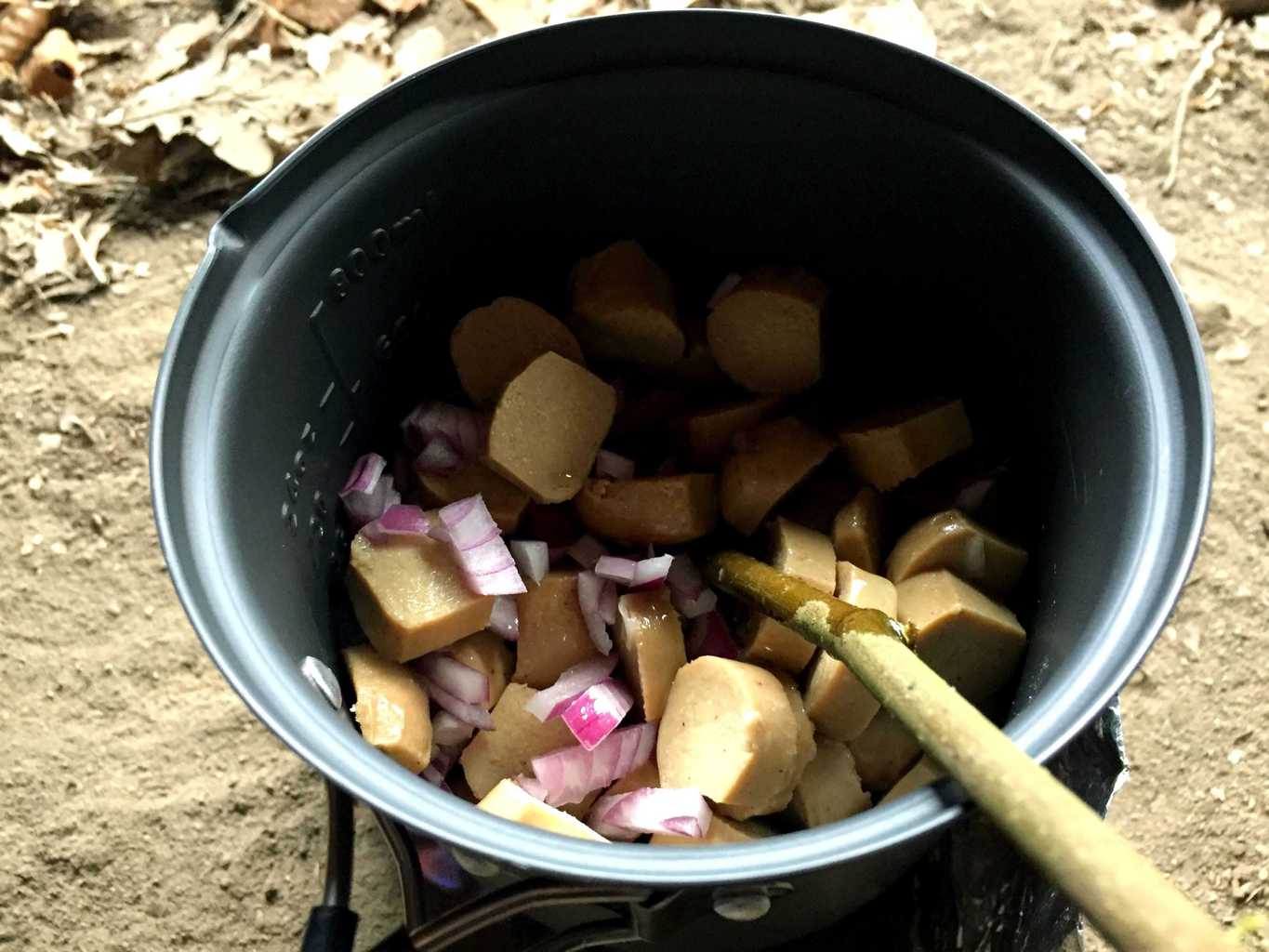 Since canned tomates weigh more than tomato paste, I decided to bring tomato paste, that we filled up with the boiling water of the noodles.
Thanks to the boiling water we just had to season a bit with salt. Then we combined sauce and noodles and arranged the dish in our bowls.
After that long day we had cheese fondue and tempura. Both delicious and super fat. So we wanted to move after that and went for a night hike with our head lamps. It was great fun, especially for little Lilith and the dogs.
All in all it was a lovely weekend with nice company and great food. I am looking forward to our next trip.
Love,
Rina
Sausage Goulash
Zutaten/Ingredients
250 g (9 oz) vegan sausages
1 big onion
2 tbsp oil
1/2 tube tomato paste
270 g (10 oz) noodles
salt
Zubereitung/Instructions
Cook the noodles in salty water until firm to the bite. Drain and save the water to save water. (You won't have to, if you are at home).


Dice the onion and slice the sausages. Heat oil in a pan and sauté the onion. Add the suasages and let brown.


Stir in the tomato paste and sauté for 1 - 2 minutes, then add the noodle water until desired consistenzy.


Season to taste with salt and mix with the noodles.
Tipps/Notes
When I cook the dish at home, I use a big can of tomatoes instead of tomato paste.