When I made a short trip to Freiburg during my last vacation, I couldn't resist to pack my hiking boots. A friend recommended to do a hike to mount Schauinsland, because it's supposed to be beautiful there. Since I wanted to do a circular hike, I decided to walk around mount Schönberg.
I was able to start the hike from the house I was staying in and also finished there. Silly me ended the tracking when I stopped for a break and had to start a new track for the rest of the hike. So you have two tracks this time:
Track Schönberg I
Track Schönberg II
So I hiked 16.55 km (10.35 miles) and almost 4 hours in total. The weather was really great and it was warm in the sun. Especially when I dragged my big butt up the hill, I broke sweat. At the same time the wind was blowing harsh on the one side of the mountain and in the shadows the ground was still frozen.
Here are some impressions:
I also cooked again. But this time I only cooked a cup of coffee, since I had a big breakfast and a banana with me. Also I wanted to got to Amara Schlemmerstüble, a fast food restaurant, in the evening.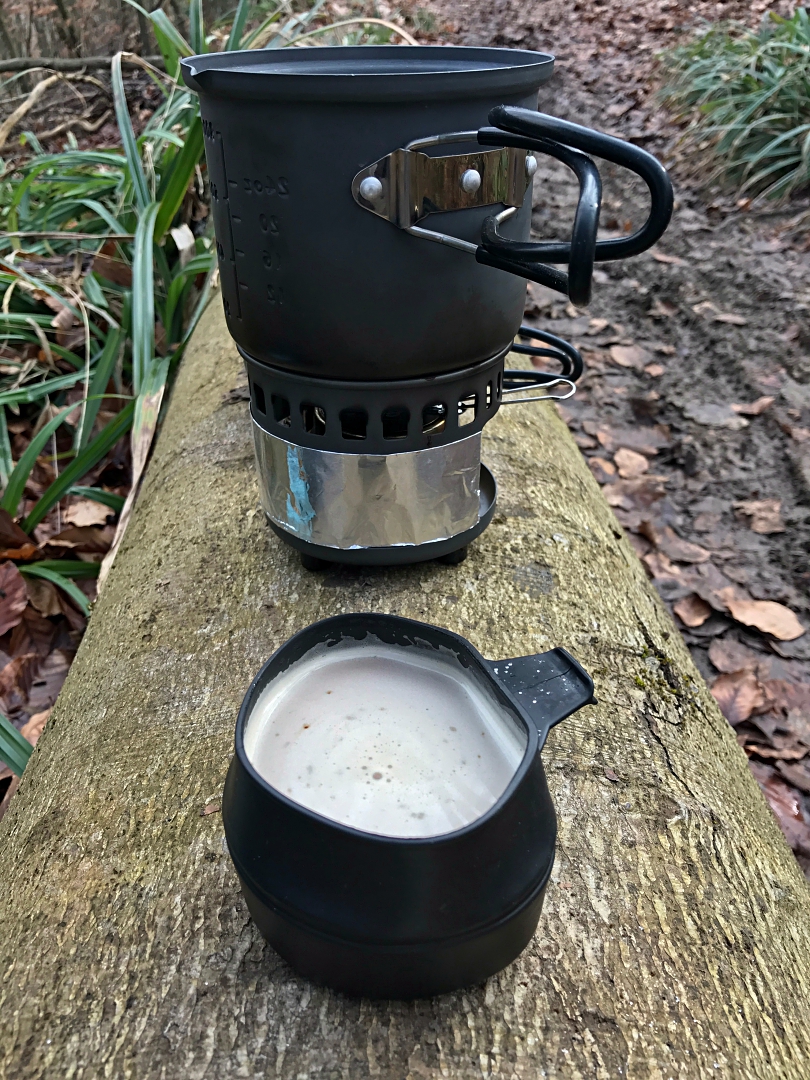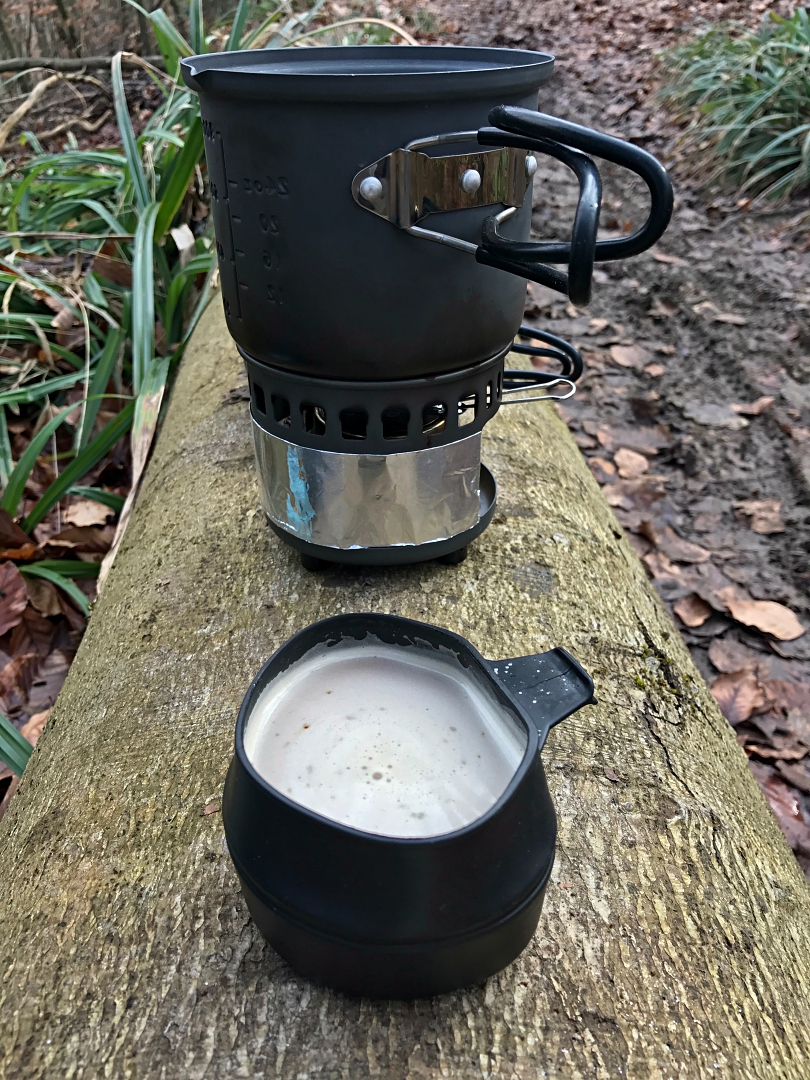 At the end of my hike, I discovered a herald of spring in the shape of blossoming forsythia and was very delighted by it. The end of winter is around the corner!
Overall I liked this hike, although I already discovered more beautiful places. I bet in spring or summer it's even more beautiful here.
Read what I was doing in Freiburg besides hiking and more importantly what I ate in Freiburg here: Visiting Freiburg.
Love,
Rina