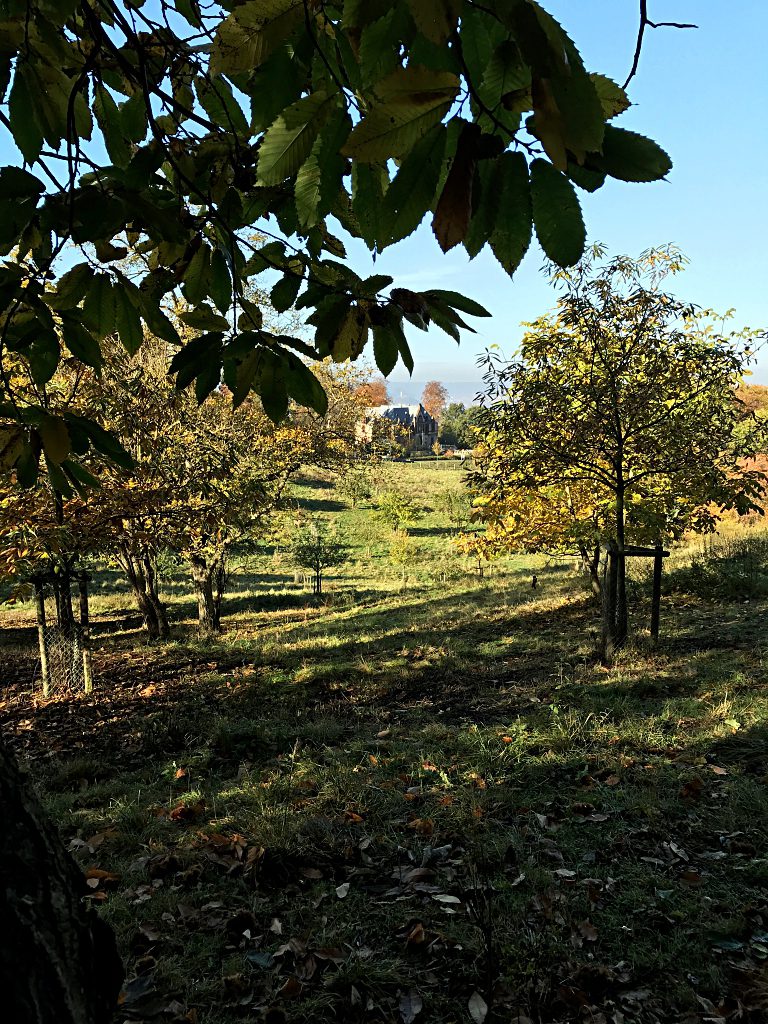 [Advertising: Affiliate Links]
It's been too long, since I cooked in the woods with Marten. The weather forecast predicted sunny weather for the weekend and so we met for a hike. We also got company this time. The lovely Angie, Volker and Judith came with us.
Marten suggested, we hike around Königswinter and I suggested to cook lentil soup. Both suggestions were accepted unanimously. So I packed my backpack with my cooking set, two cans of lentils, some leek, carrot and spices and we took off.
On the way to Königswinter the sun was shining and we were happy to have such nice weather, as a wall of fog detained all the sunbeams. So we started our tour in a wonderful mystic atmosphere.
Very soon the fog dissolved and we had the predicted great weather. The light was amazing and the sound of the foliage when you walked in it was magical.
Of course we walked up, down and up again to keep us warm. This way we had amazing views followed by little things, like mushrooms to discover. At a wooden hat, that the sun warmed, hundreds of lady bugs flew around and landed everywhere. Not only on our pants and pullover, but also our faces, hair and one in my ear…
When we got hungry we looked for a spot to cook our soup. Since it's already too cold to sit in the shadow, we chose a sunny place.
The lentil soup isn't special or haute cuisine, but it tasted good and satisfied us. I'll write the recipe on the bottom of the post. Since we were more than two people today, Marten also brought his cooking set and we cooked in two pots. For dessert we had some fruit and nut bars and coffee. (Instead of milk we use the genius Tom Soja)
It's noticeable that the days are already much shorter, than in summer. The last couple of kilometers the sun was very low.
And in the end the cranes made noise while they were flying south.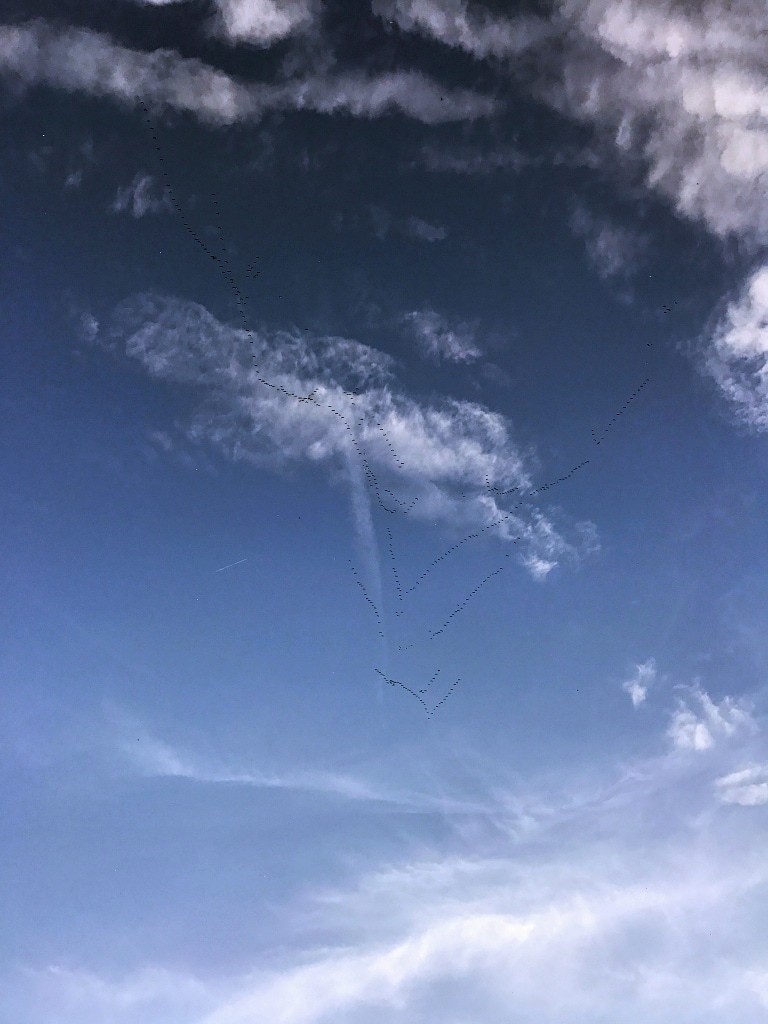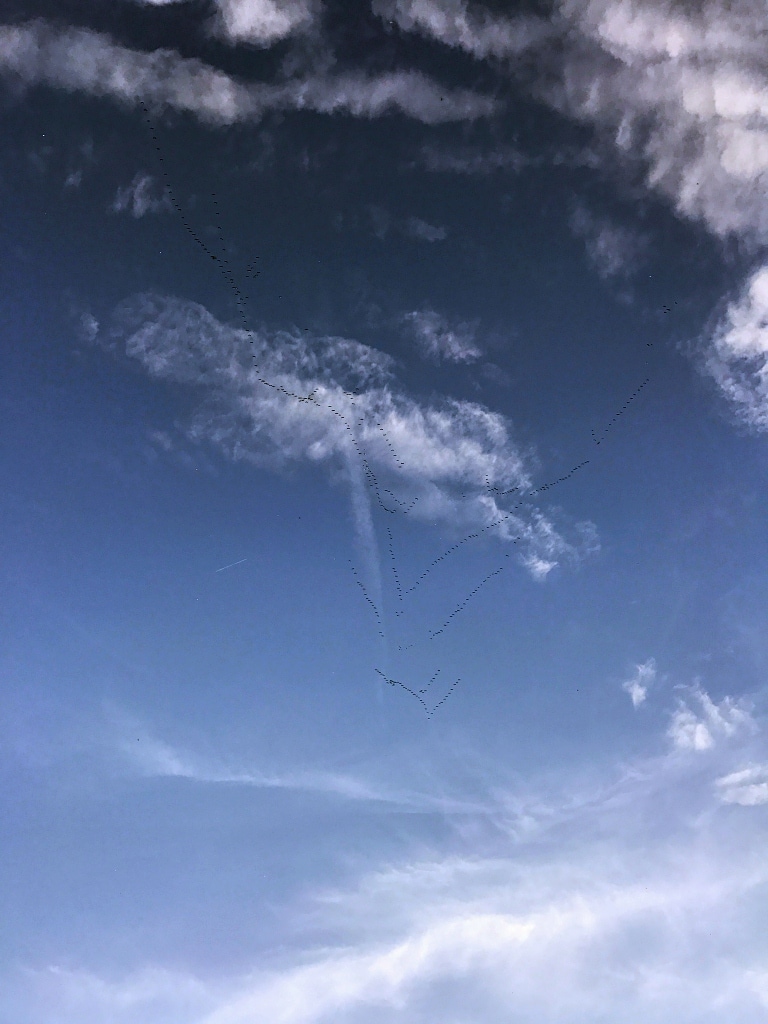 Oh, I love autumn!
Love,
Rina