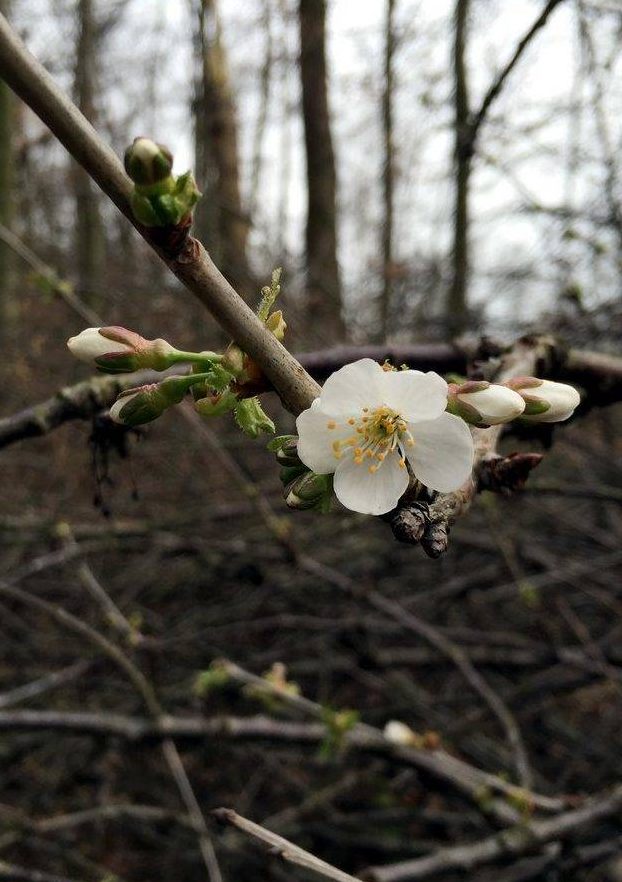 [Advertising: Affiliate Links]
Last weekend the weather forecast predicted warm and sunny weather. So Marten and I didn't think twice. Since we wanted to have a hot dog in the evening at PAN – Heftig Deftig, we hiked near that at Baldeneysee in Essen. Our track went through the district Stadtwald and above the lake. Here are a few impressions:
Those who hike a lot have a big appetite. So we cooked something and had a great place for that with a view on the lake.
We made a mushroom risotto with wild garlic. The ingredients are easy to carry and are good for months, so this dish is also suitable for hikes that last a couple of days or weeks.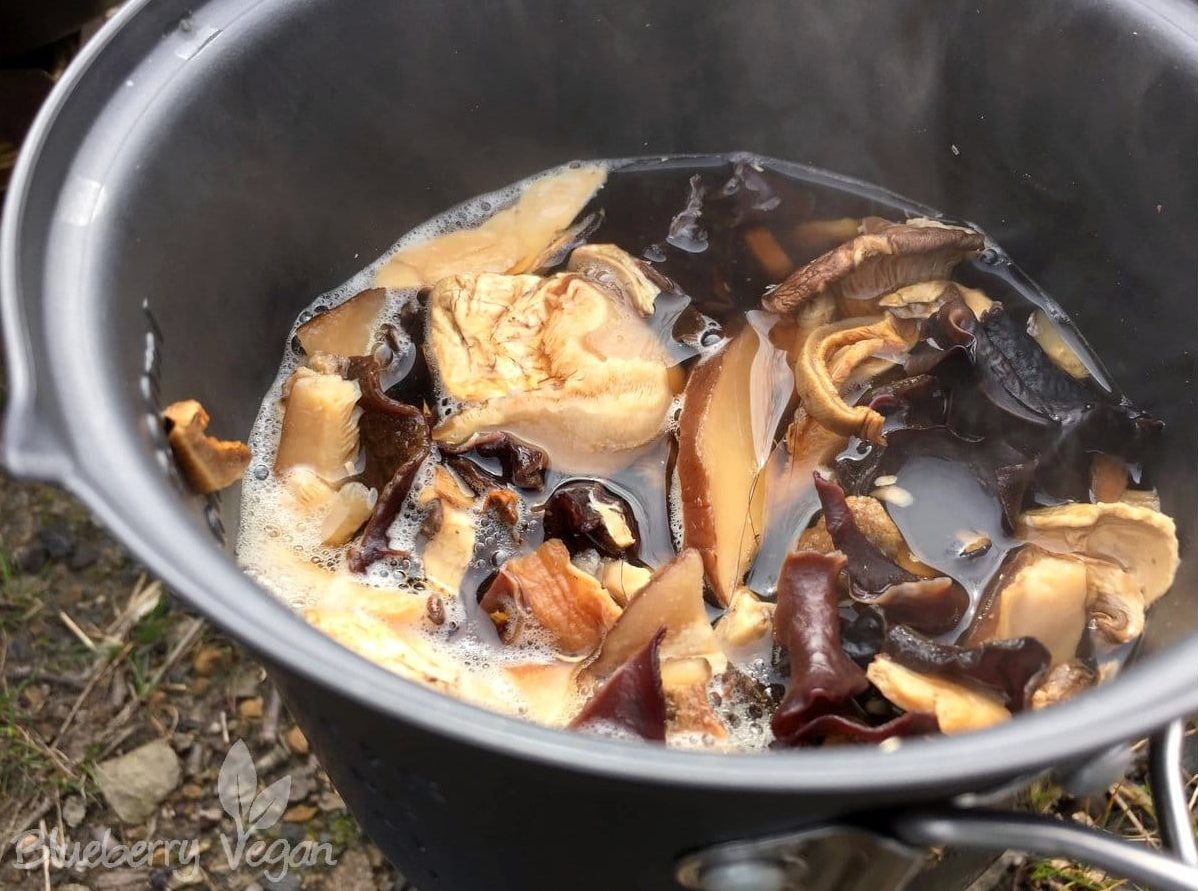 First you have to rehydrate the mushrooms, then sauté the onions and stir in the rice, then add water and stir and continue adding water.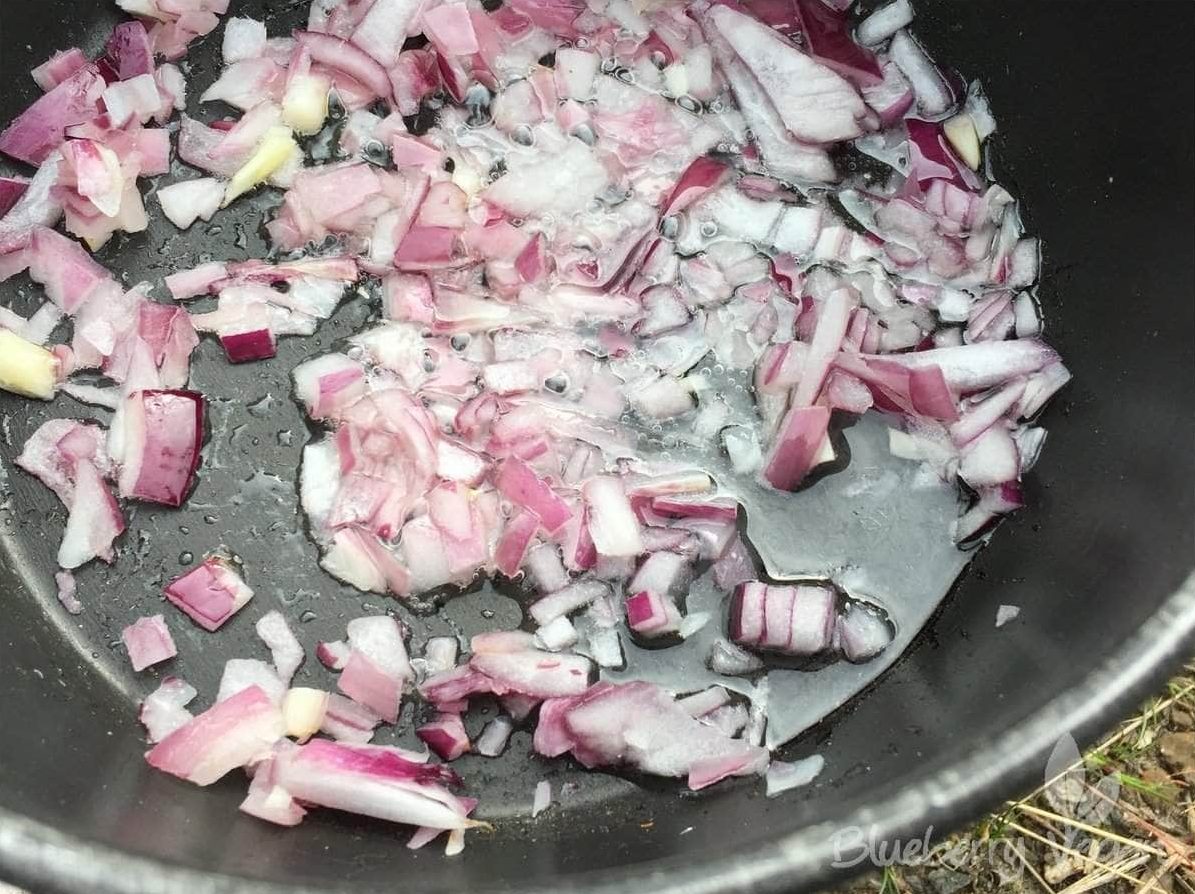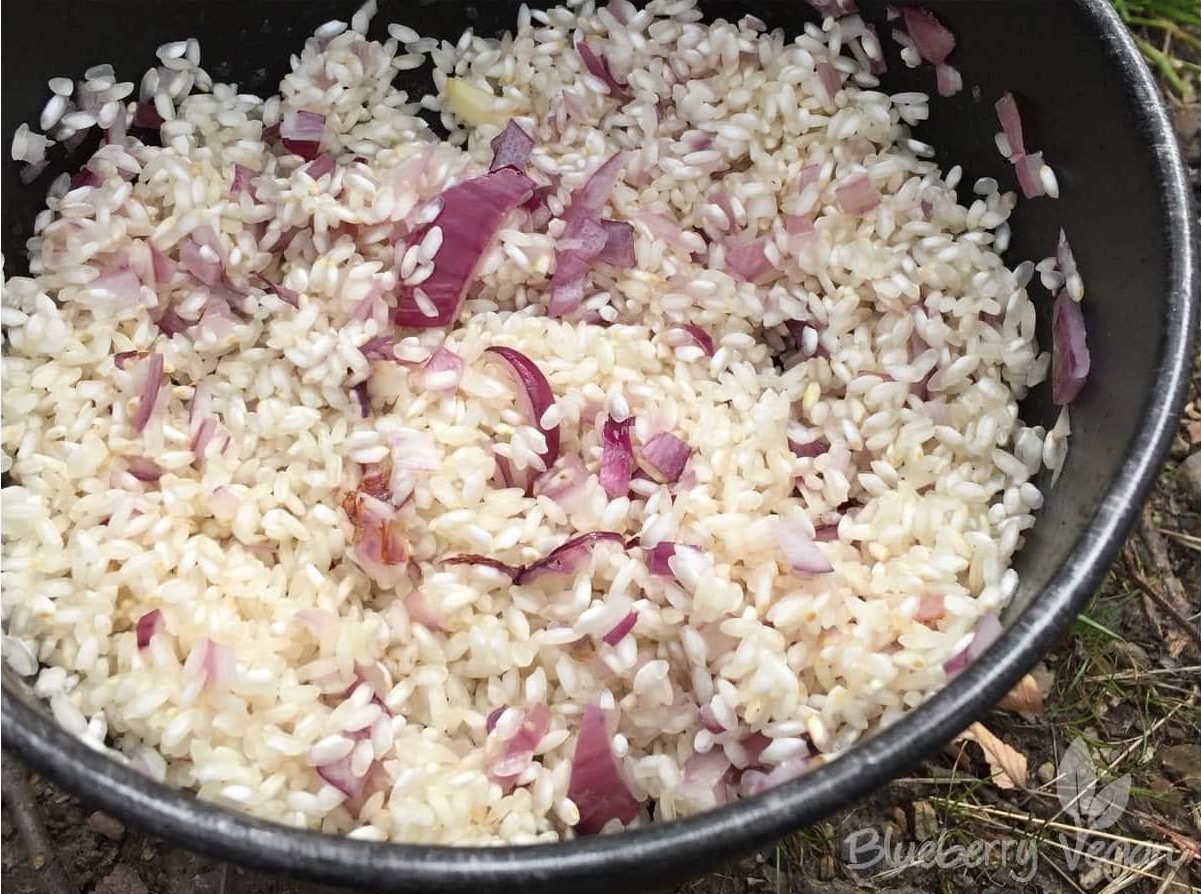 Add some instant broth to season the risotto.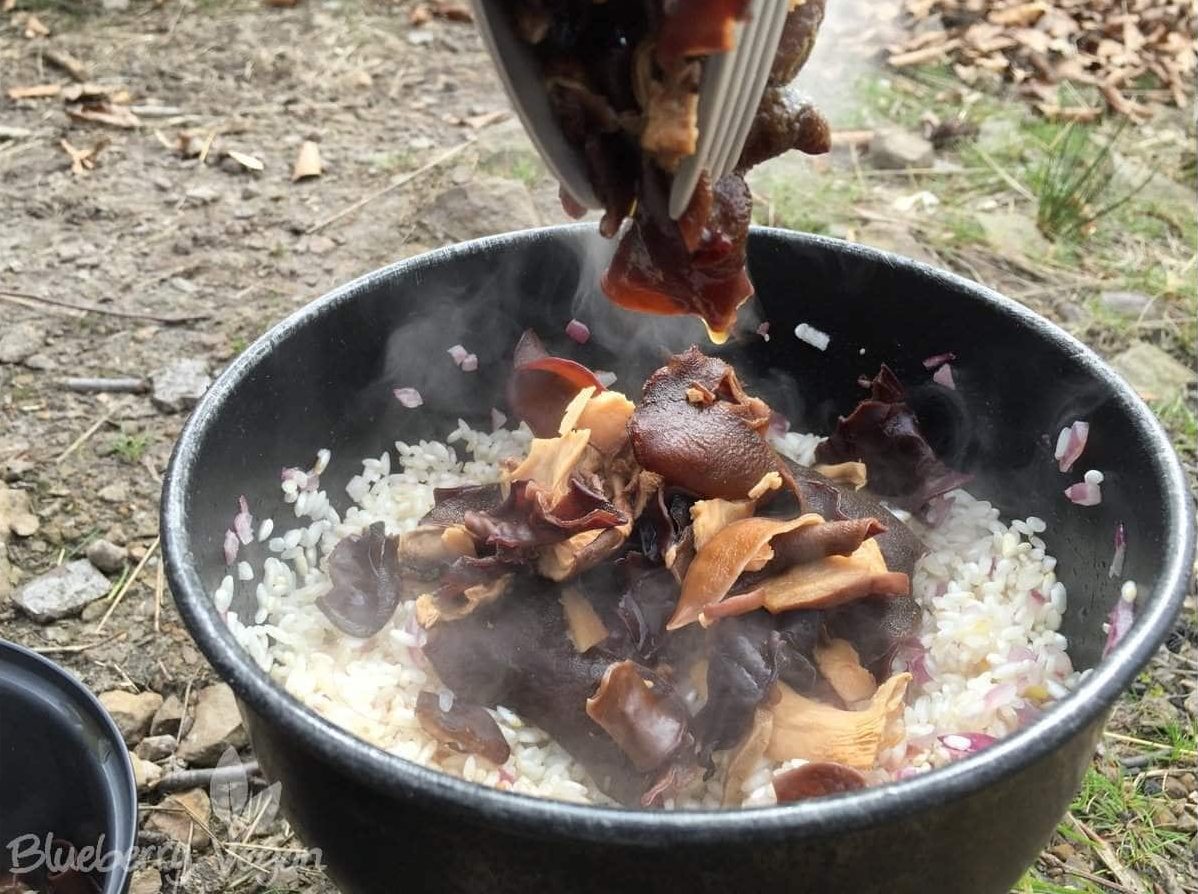 To make it extra yummy we added soy milk powder, nutritional yeast flakes, salt and pepper. And of course wild garlic, that Marten picked the day before.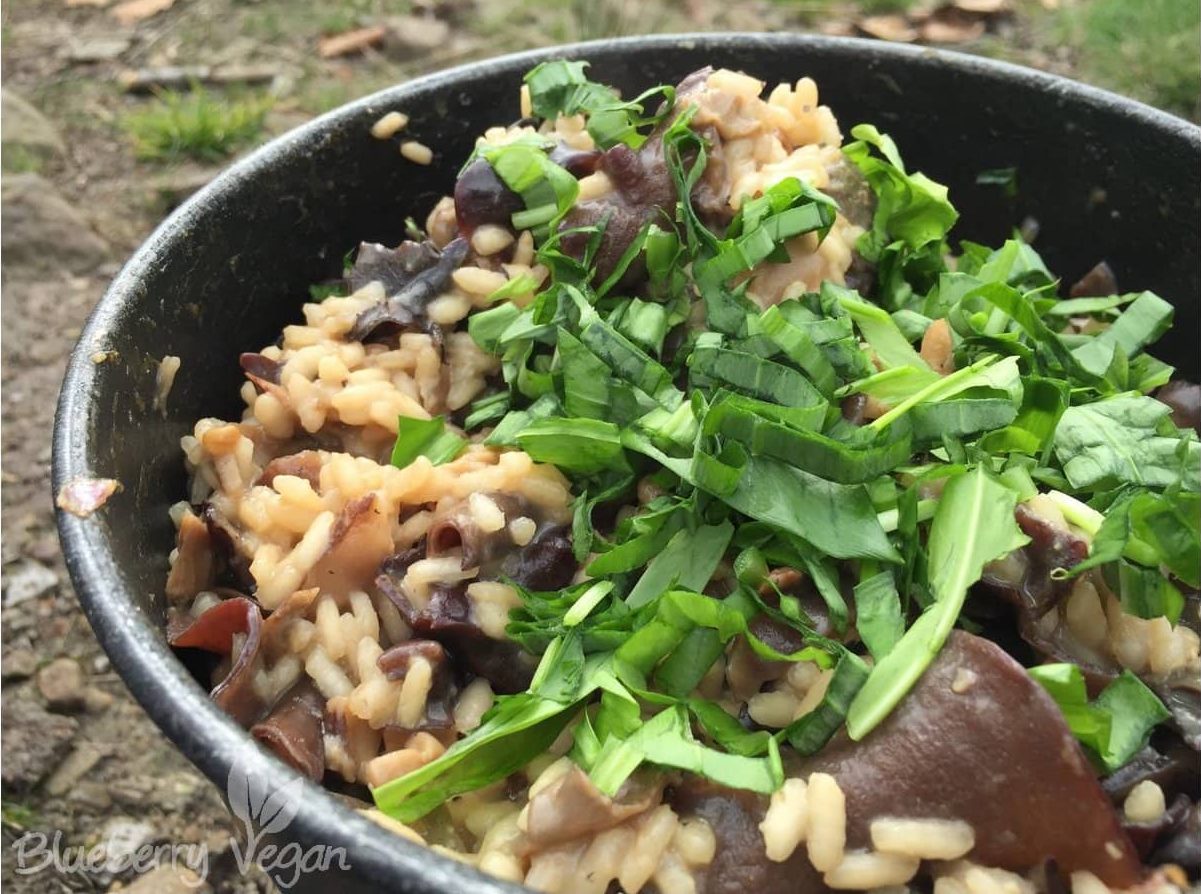 Mhhh! We like the risotto very much and enjoyed it in the sun with the lake view.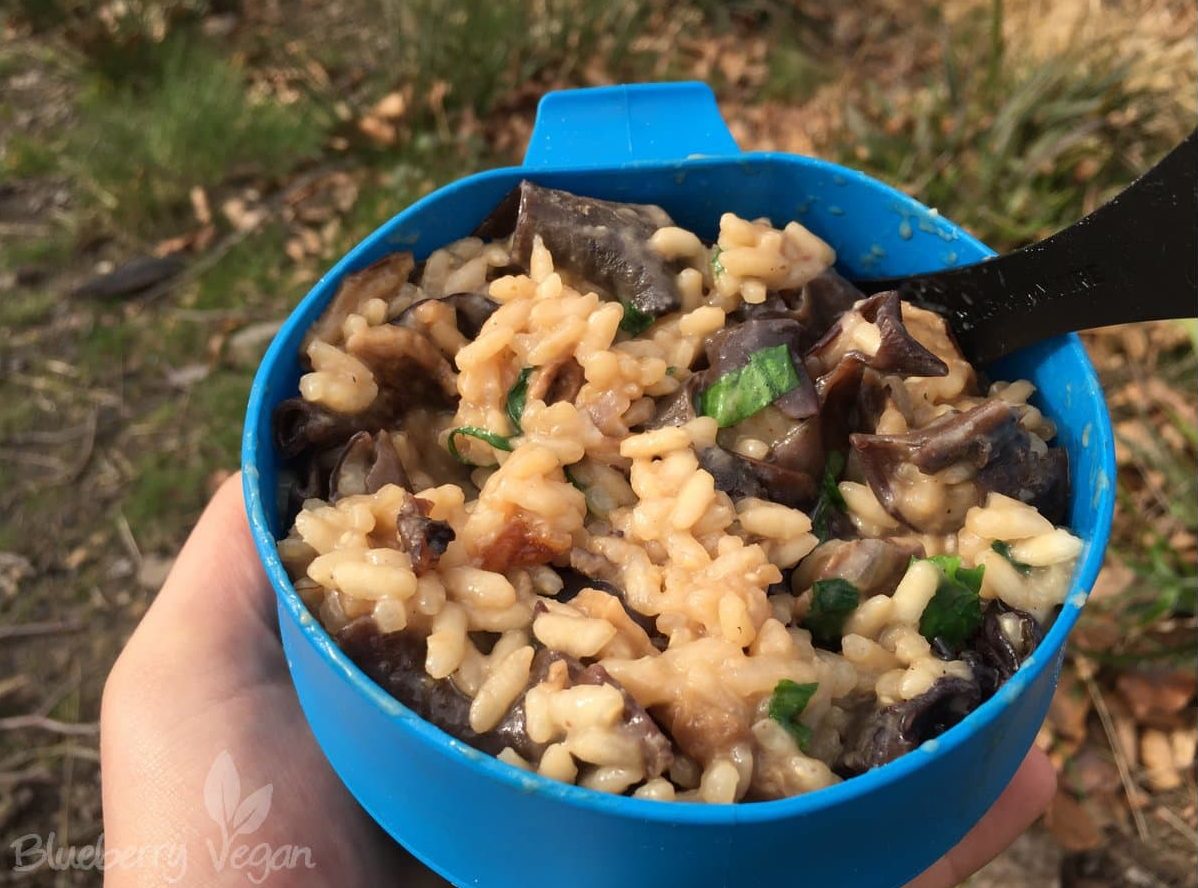 We cooked a coffee for dessert and then hiked the last kilometers to the car.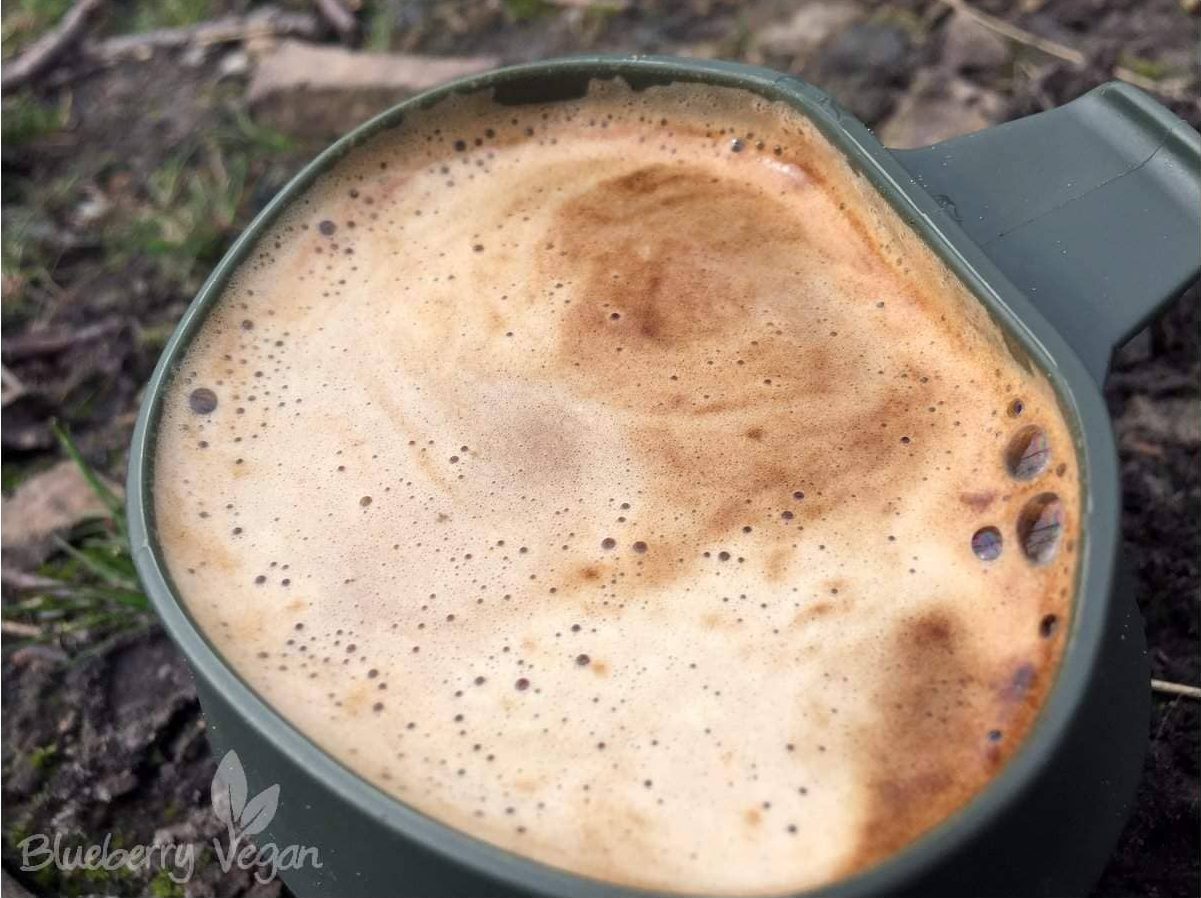 If you want to cook the risotto, too (at home or on the road): Here is the recipe for you.
Enjoy!
Love,
Rina
Mushroom Risotto
Zutaten/Ingredients
250 g (8.8 oz) risotto rice
40 g (1.4 oz) dried mushrooms (a mixture of mushrooms, shiitake, king oyster mushrooms, porcini)
1 tbsp oil
1 onions
1 tbsp instant vegetable broth
2 tbsp soy milk powder - alternative 1/2 cup non-dairy cream
1 heaped tbsp nutritional yeast flakes
1 small hand full wild garlic
salt
pepper
Zubereitung/Instructions
Cover the mushrooms with boiling water and let steep for 10 minutes, then drain.


Sauté the onion in hot oil. Add rice and fry for a few minutes. Then add the mushrooms and vegetable broth and add some water (aboút 1/2 a cup).


Stir occasionally and let the rice absorb the water, then add some more and keep on stirring. Proceed until the rice is soft.


Roughly chop the wild garlic and add to the risotto. Season with soy milk powder, nutritional yeast, salt and pepper. Arrange on two plates.