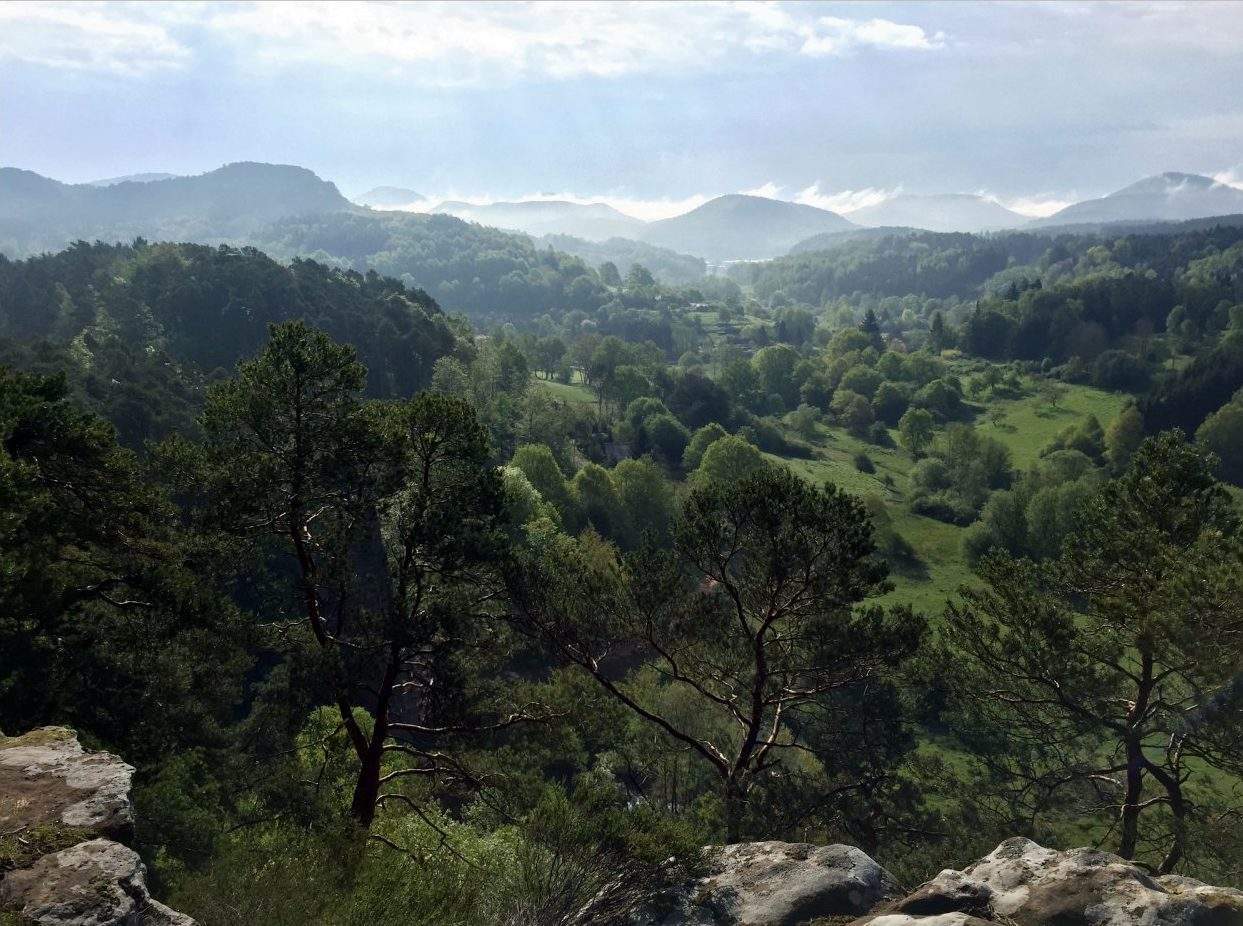 As you have already seen in the first part of my South Palatinate trip, how beautiful the landscape is down there. We loved to hike there some more days and kilometers but the rainy days wouldn't end and since it was so sunny and warm at home, which was only four driving hours apart, we decided to abort our big trip and planned to drive home in the evening. As comfortable Marten's kangoo was, it is to less space for two grown ups to stay in the whole afternoon and night.
Before we headed home, we hiked the Dahner Rocktrail (Felsenpfad). And it was worth it. It was sunny in the morning. And although it was very sticky we had a beautiful light and I took some great shots:
During our trip this day it had become cloudy again. We cooked a risotto at the car and then took off. It was the right decision as we experienced on the way home.
I am looking forward to our next hikes. Thank you, dear Marten, for your company and your ability.
Love,
Rina