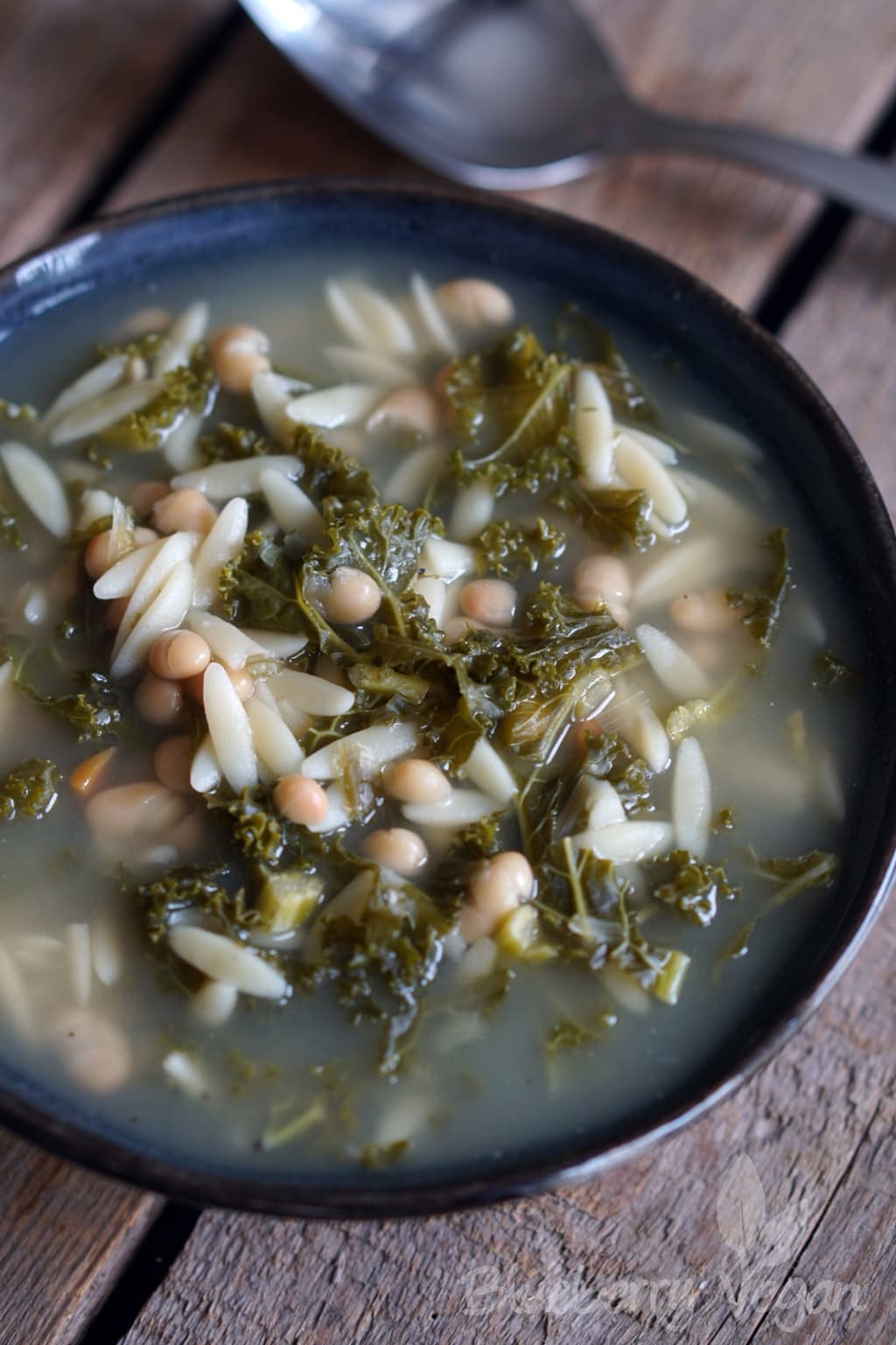 When I started this blog a few years ago, I was stubbornly stating that I don't like soups… What can I say? Times are changing!
January with its unmistakably gray weather is the perfect time for soups. Soups warm up, give you energy, and bring plenty of vitamins and minerals to help you survive the weather without getting a cold.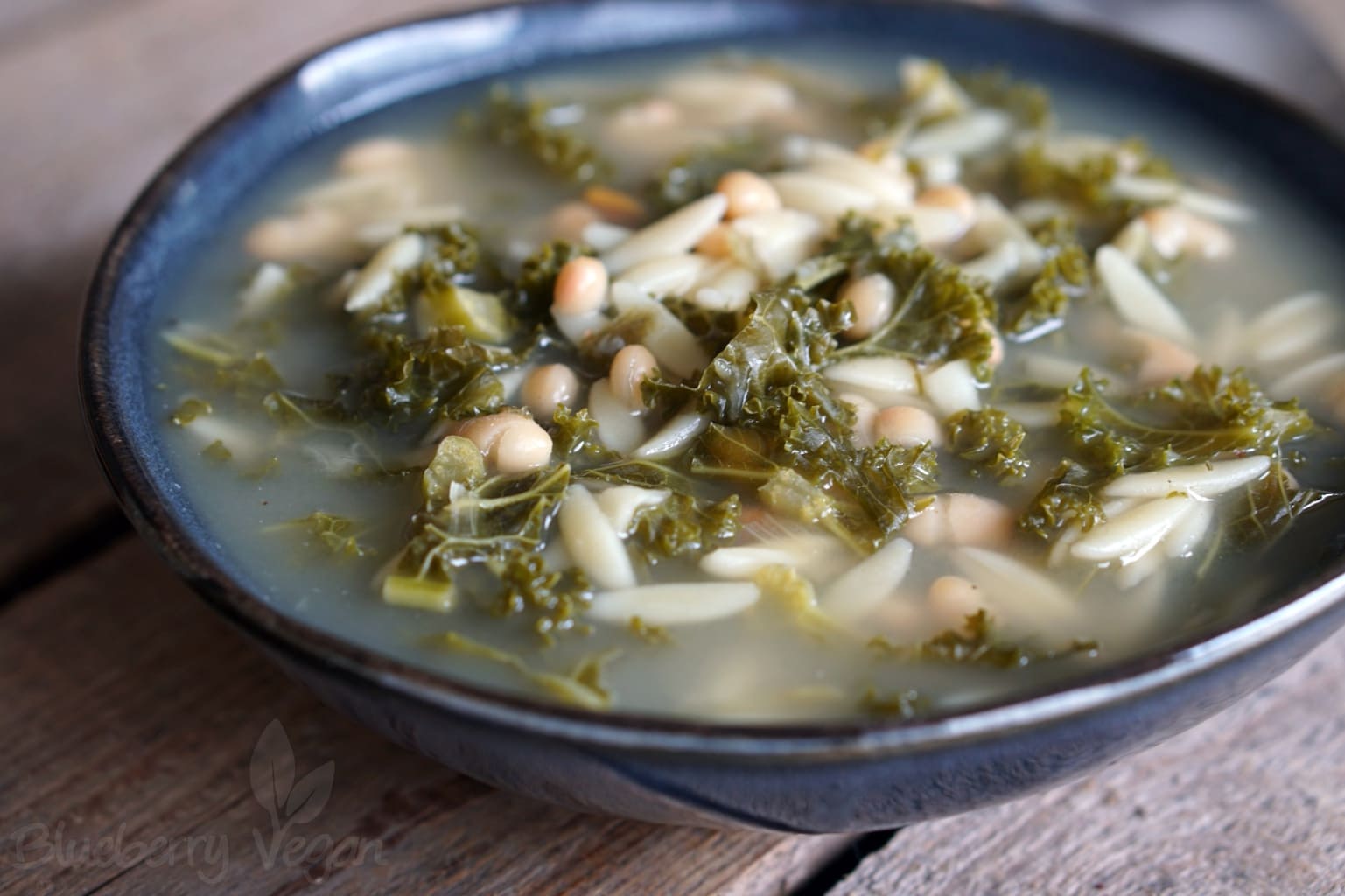 I got to know this particular soup in Spain. I was on the Camino Português with Steffi last year and at an albergue they served it as a simple, inexpensive dinner alongside salad, bread and tortilla for the others. It was much watery than I am making it here. But with more inlay this soup will keep you full longer and is such a main course.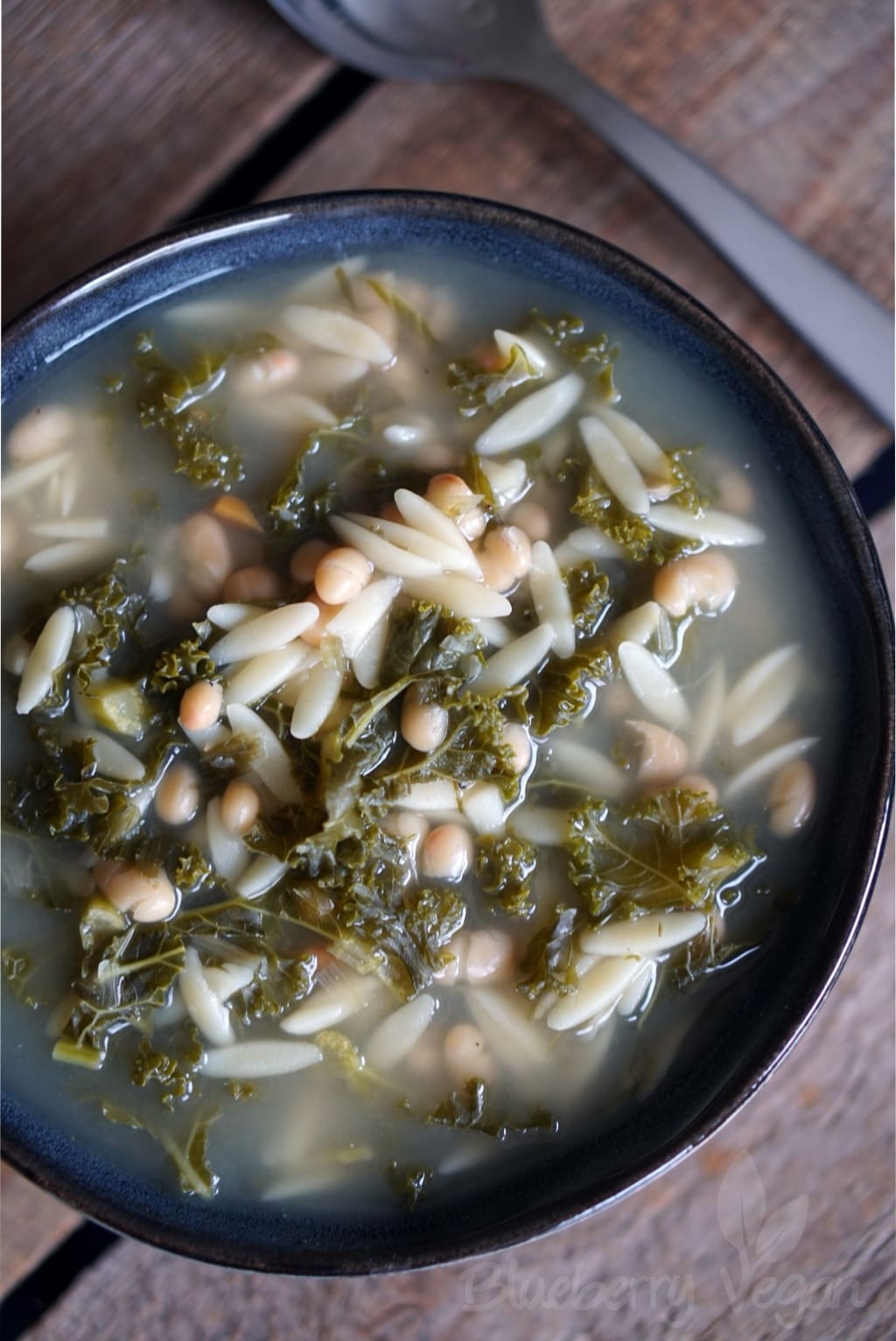 In principle, you can take any cabbage you like. I chose kale because it is most similar to the cabbage they plant in almost every garden in Spain. You can also go crazy on the noodle shapes as long as they are small soup noodles.
The longer the soup is setting, the more the noodles swell. In the end you almost have a stew. If you'd rather have it thinner, just add a cup or two of water and season again.
Enjoy your meal!
Love,
Rina
Into soup? Here are more recipes for soup: Potato Leek Soup, Minestrone, Pearl Barley Soup, Potato Spinach Soup, Pumpkin Soup, Hot and Sour Soup, Cheezy Leek Soup, Thai-Curry Noodle Soup, Chinese Noodle Soup.

Warming Soup with White Beans and Kale
Zutaten/Ingredients
2 tbsp olive oil
1 large can (800 ml) white beans with soup green
1600 ml (about 7 cups) water
3/4 cup (130 g) Kritharaki noodles
3 hands full kale
salt
pepper
Zubereitung/Instructions
Put all ingredients in a large pot and bring to a boil. Simmer gently for 15 minutes, then turn off the stove and let it steep for another 10 minutes. Season well with salt and pepper and serve in small bowls.
Tipps/Notes
Be generous with salt and pepper! You can use the empty can of white beans as a measure of the water. Just fill it twice to the brim with water and put it in the pot 😉