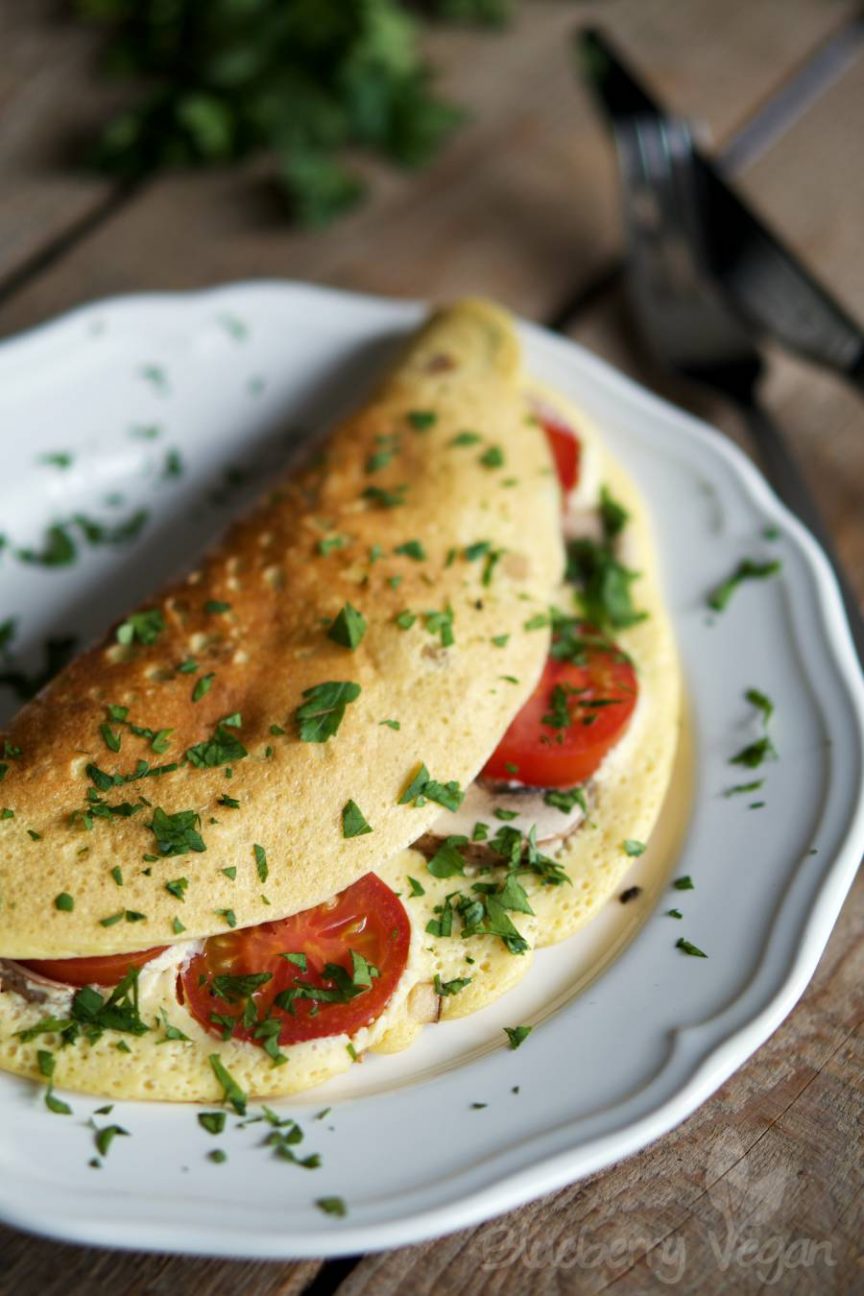 [Advertising: Affiliate Links]
If you like a hearty breakfast in the morning, you will love this omelette. This vegan version of an omelette is just like the classic version: fluffy and moist. The main ingredient for this omelette is silken tofu. When I tried silken tofu for the first time, it was as an ingredient for zaziki. It tasted awful, and was not a good start for me and silken tofu. It took me over half a year to give this wonderful ingredient another try.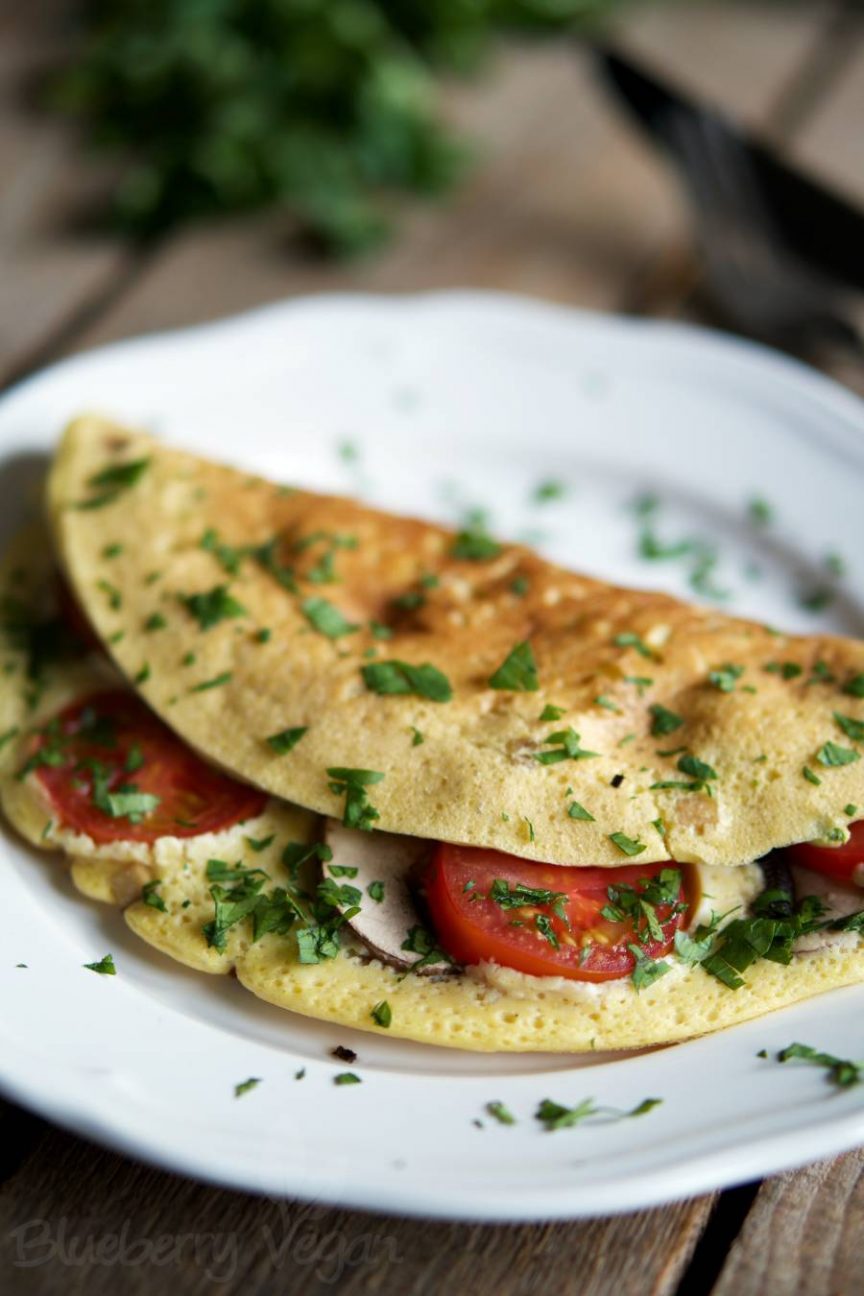 Now I use it even quite frequently to make chocolate mousse, scrambled tofu, broccoli tart or mayo.To hold the omelette together and not fall apart, I use chickpea flour, which taste fits perfectly. To season the omelette, I use nutritional yeast flakes and Kala Namak. Kala Namak is a sluphurous salt that tastes like egg. You should use it sparingly. You can also omit the black salt or use sea salt, if you don't like the flavor.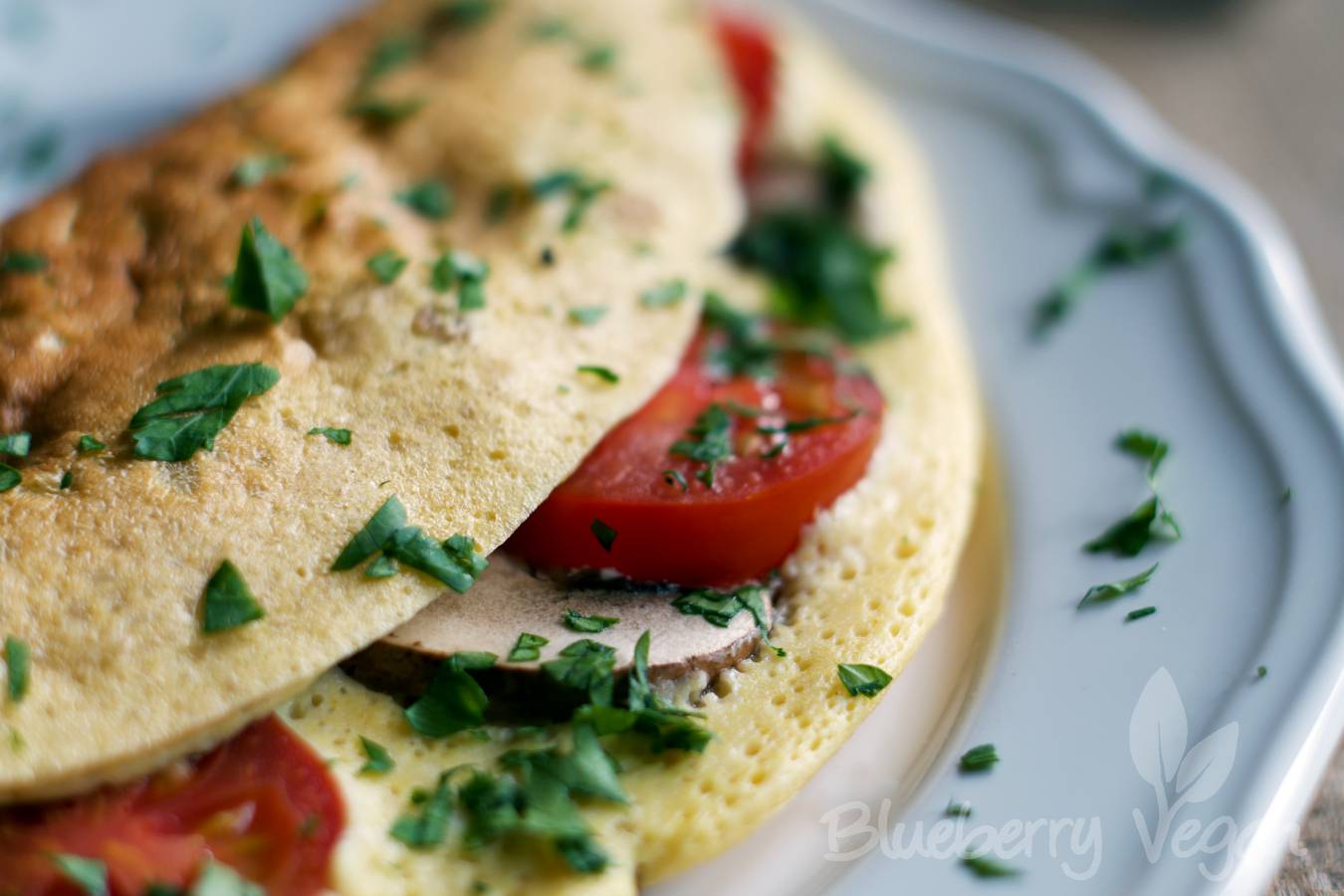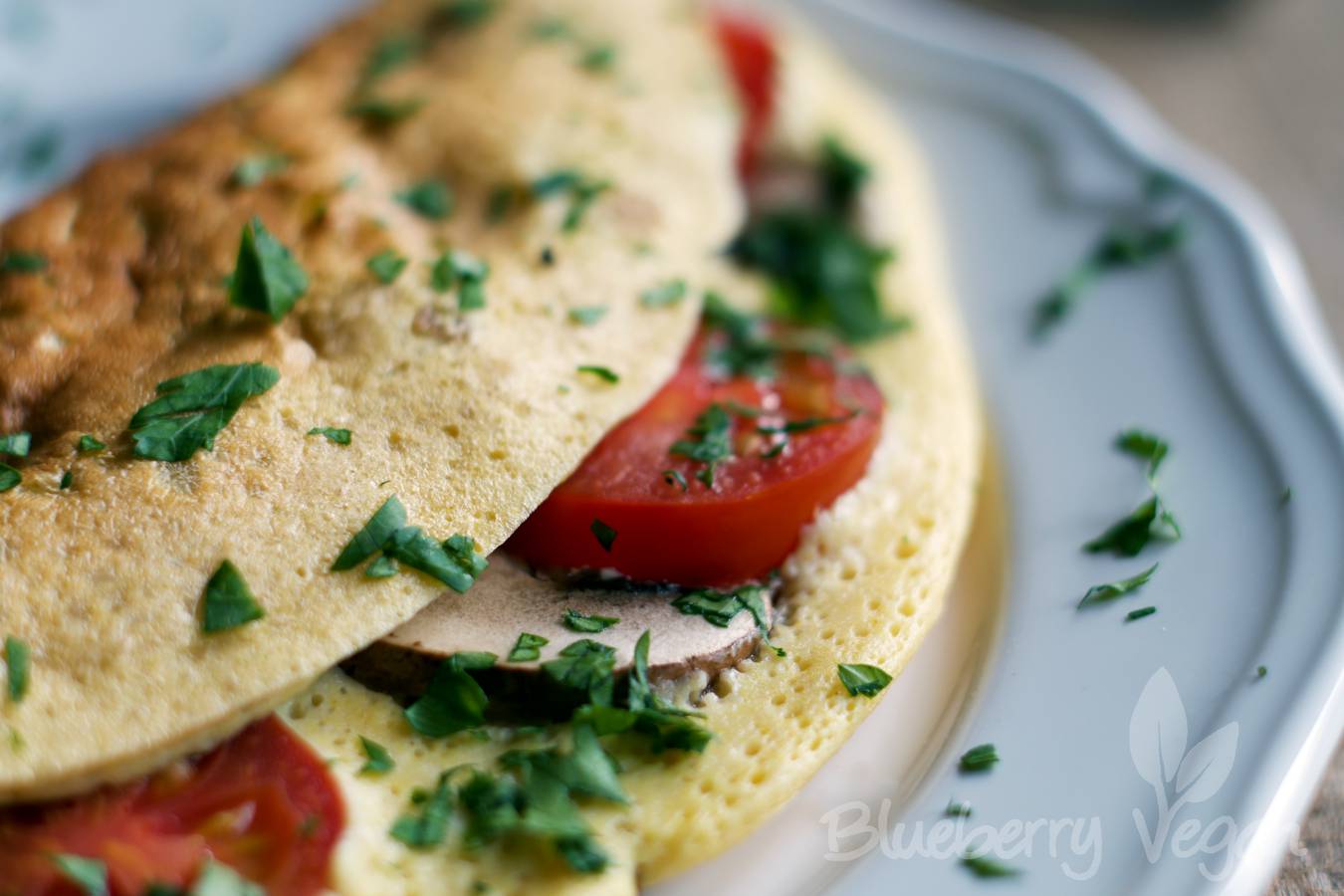 For the filling, you can use whatever you like or is left in the refrigerator and should be consumed.
I finely diced and crispy fried a little smoked tofu, washed a few spinach leaves, cut two cherry tomatoes and a mushroom in slices and chopped some parsley. The filling is spread on the wet omelette in the pan. Then, you put a lid on the pan so that the omelette can can cook through.
I wish you a delicious start to your day!
Love,
Rina
Vegan Omelette
Zutaten/Ingredients
For the Omelette:
180 g (6 oz) silken tofu
1 tbs nutritional yeast flakes
3 tbs chickpea flour
1 tbs soy milk
1/4 tsp salt
1 pinch turmeric
1 pinch onion powder
1 pinch of sweet paprika
1 pinch of Kala Namak


Also:
1 tsp vegetable oil
filling of taste (here: mushrooms, spinach, tomato, crispy fried smoked tofu, spring onion, parsley)
salt
pepper
Zubereitung/Instructions
Mix the ingredients for the omelette in a blender.


Heat the oil in a frying pan on medium level and infuse the omelette mix. Juggle to spread. Pour the filling on one half, season with salt and pepper and place a lid on the pan.


After approx. 5 minutes the omelette should be cooked through. The surface is then dry. Slide the omelette onto a plate, fold in half. Enjoy immediately.
Tipps/Notes
I make the omelette in my
wok
pan. This it's got the perfect size and comes out of the pan easily.
From the leftover silken tofu I always make
chocolate mousse
.