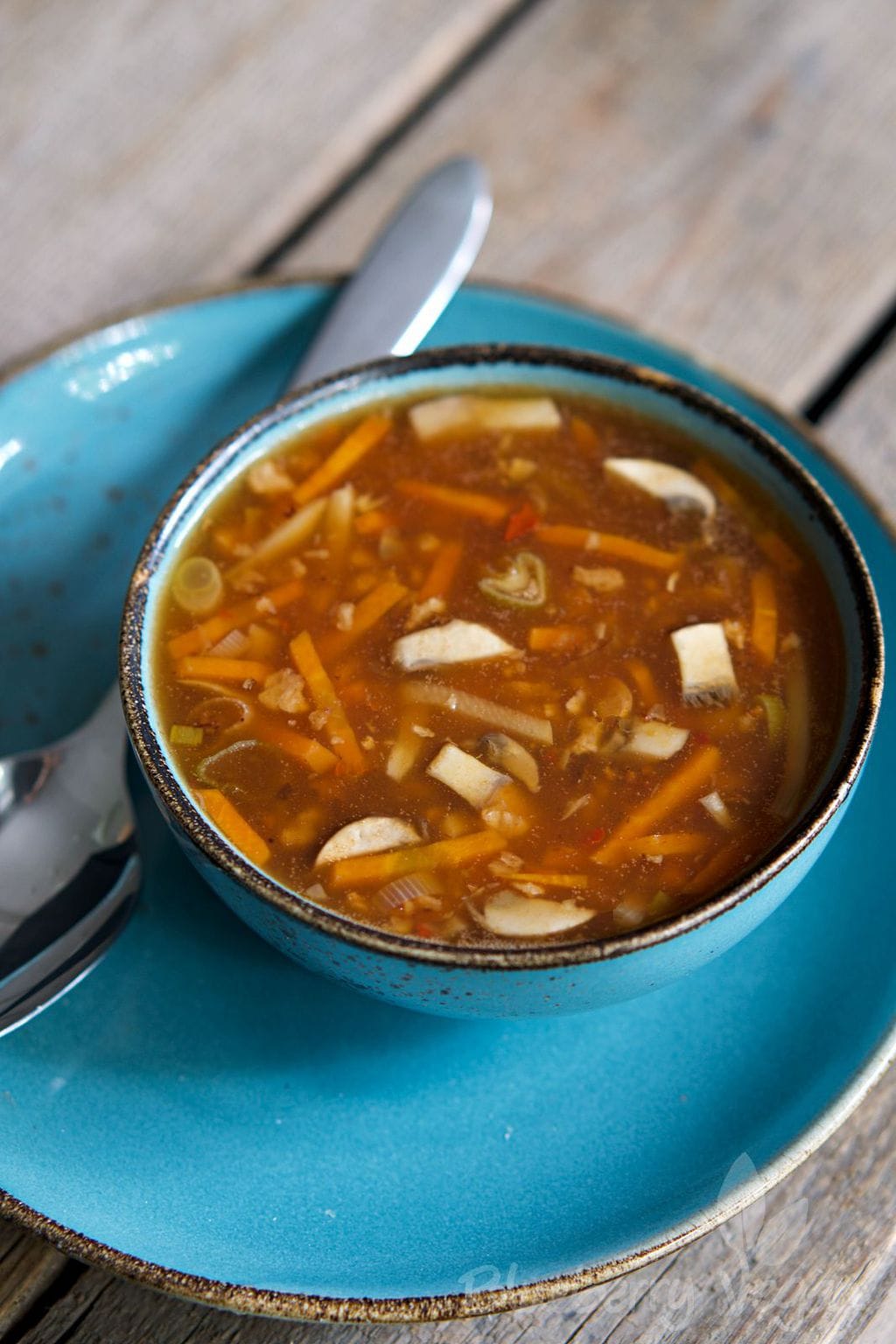 [Advertising: Affiliate Links]
Hot and sour soup is a typical asian starter, which most Chinese restaurants serve. It is an egg-drop soup, which means, that beaten egg is slowly dropped into the hot soup and let curdle.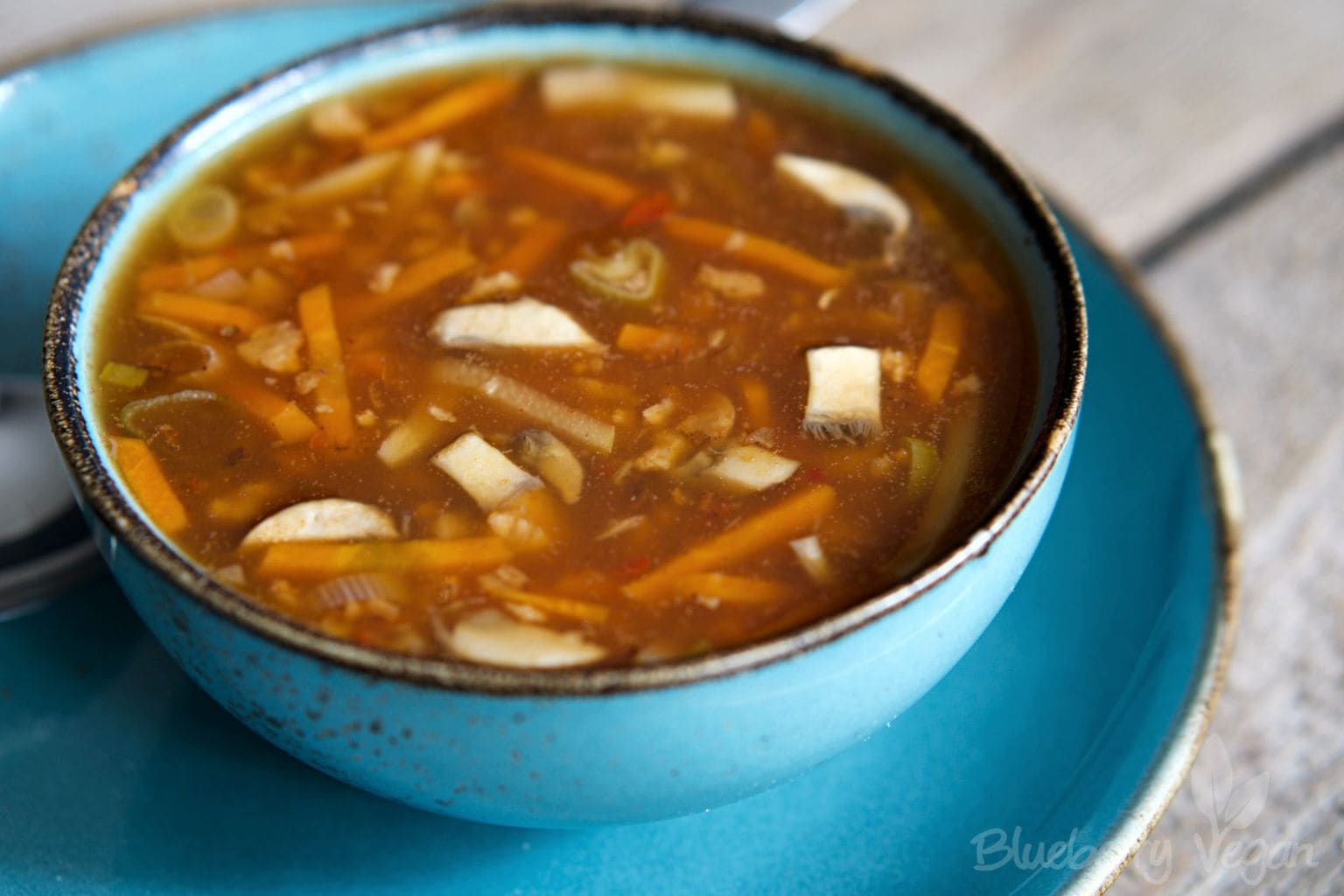 The base is chicken or beef stock, in which a piece of chicken breast is cooked. So far so not vegan.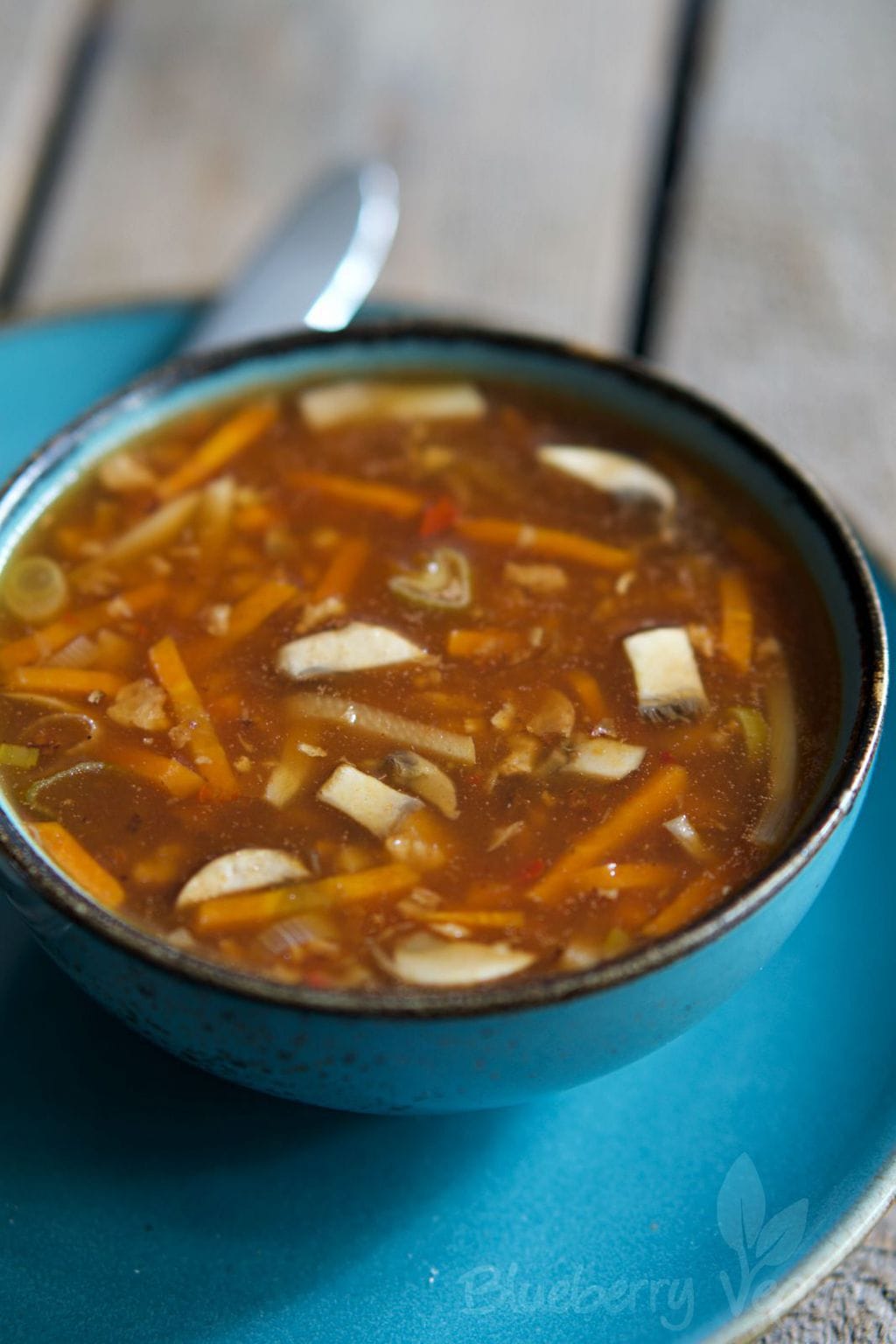 I thought about how to replace the egg for a long time. Maybe with silken tofu or with powdered egg replacer? I then decided to omit the egg. No substitute would convince and it would change the taste of the soup.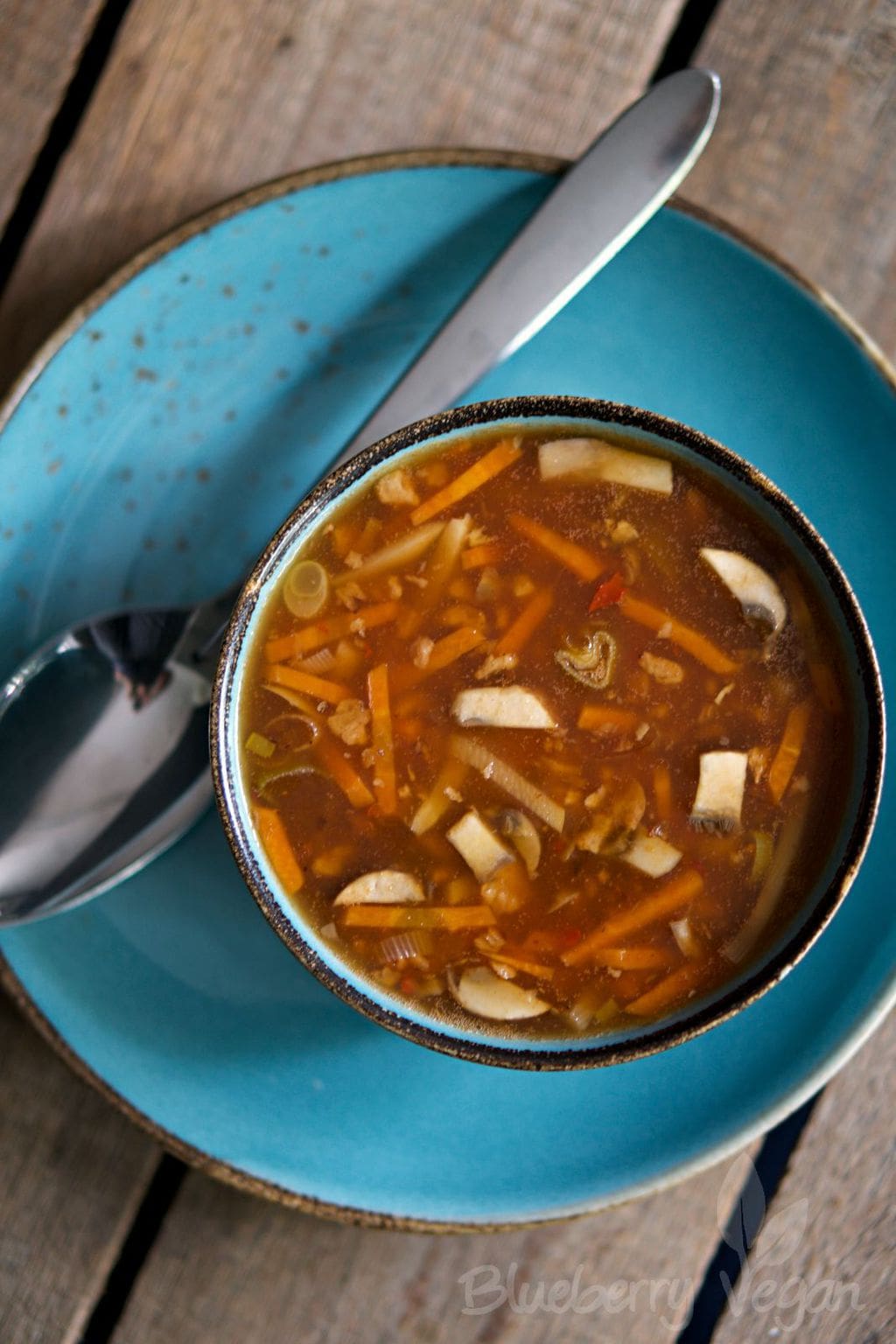 To replace the chicken I added some soya shreds. If you don't like soya shreds omit them. But I recommend you use them, because they fit perfectly.
Love,
Rina
Here are more Asian soups: Chinese noodle soup and Thai-Curry noodle soup with spicy tofu.

Vegan Hot and Sour Soup
Ergibt/Yield:
2 - 4 Portions
Zutaten/Ingredients
1 tbsp sesame oil
1 thumbnail sized piece of ginger
1 green onion
1 carrot
4 - 6 mushrooms
3 tbsp bamboo shoots
1 liter (4 cups) water
50 ml (3 tbsp) rice vinegar
3 tbsp soy sauce
1 - 2 tsp sambal ulek
2 tbsp sugar
1 tbsp tomato paste
3 tbsp (tapioca)starch
1/2 cup fine TVP shreds - optional
Zubereitung/Instructions
Grind or finely chop the ginger. Cut the green onion in rings, Julienne cut the carrot and finely cube the mushrooms.


Heat the oil in a pot and sauté the onion and ginger. Then add the water, carrot, mushrooms and bamboo shoots. Bring to boil.


In a top screw jar shake rice vinegar, soy sauce, sambal ulek, sugar and tomato paste until smooth. Add to the soup and stir in. Boil the soup for about 15 minutes until the carrots are done. (A few minutes before the end add the TVP shreds.)


Combine the starch with a little water until dissolved. Stir the starch in the soup and thicken it. Season to taste with salt, if needed and serve hot.