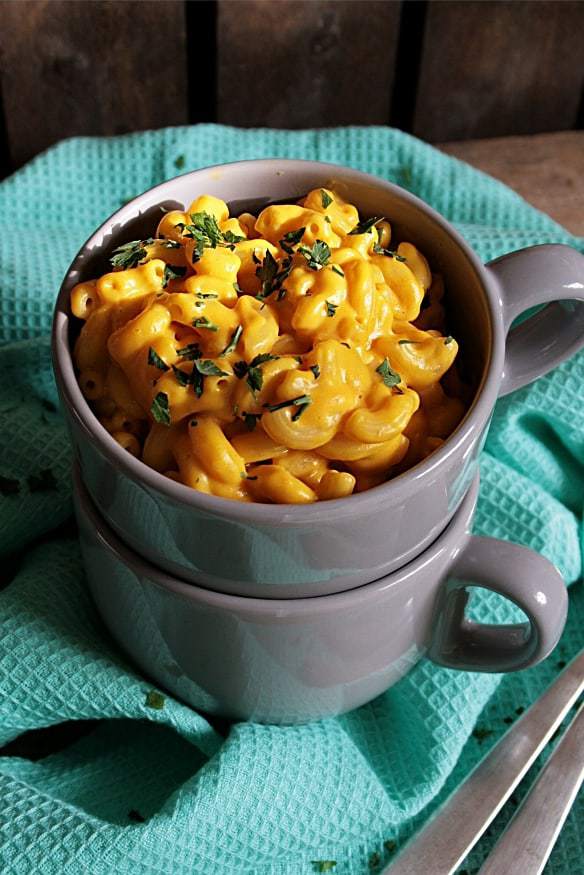 [Advertising: Affiliate Links]
Before I adopted a vegan lifestyle, I loved cheese! I loved it most, when it was served melted. That means on pizza, in a grilled cheese sandwich and on casseroles.
By now there are a lot of vegan cheese alternatives in the shops. Some of them, like the cream cheese from Simply V and Violife for Pizza, I buy from time to time and then have grilled cheese three days in a row ?. Since I don't think that coconut oil combined with starch is an ingredient that should play a big role in my diet, I don't have it often.
The sauce for this mac and cheese, however, is even healthy. It is made from potatoes, carrots and cashews and is seasoned with yeast flakes, salt and pepper. So you can enjoy the great taste and don't feel guilty about it. You can easily vary the sauce by using butternut squash or sweet potatoes instead of potatoes and carrots.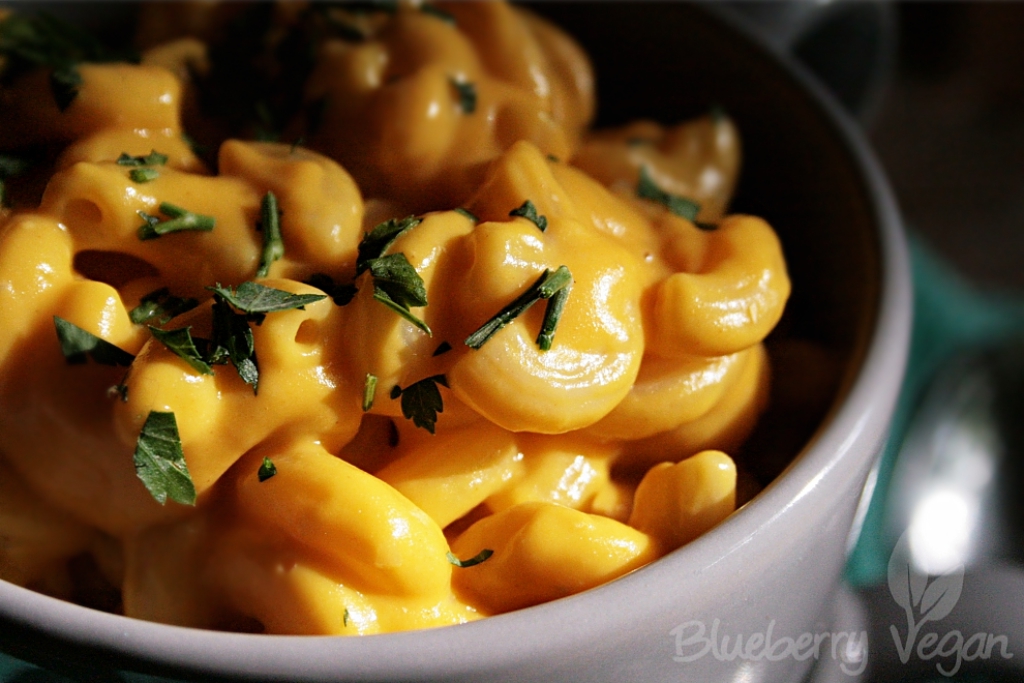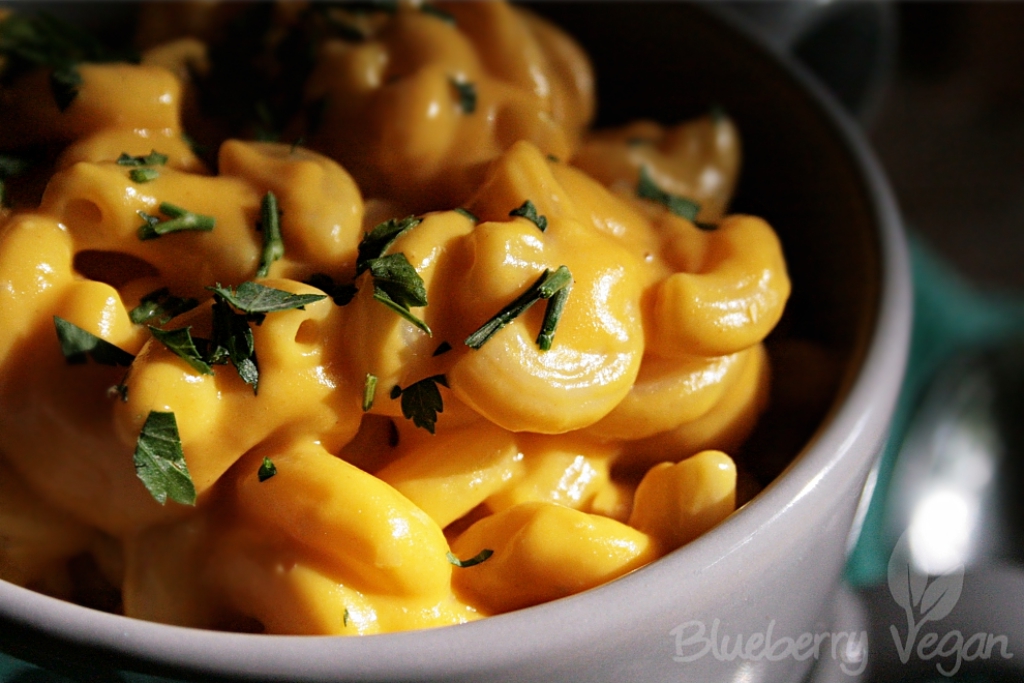 Not only with noodles, but also as a dip for nachos or veggie sticks this sauce is great. If you want to eat it as a dip use less water when you prepare it, so that it is a bit thicker.
Enjoy!
Love,
Rina
Vegan Mac and Cheese
Zutaten/Ingredients
For the vegan cheese sauce:
250 g (8.8 oz) potatoes
100 g (3.5 oz) carrots
1 onion
1 clove garlic
80 g (2.8 oz) cashews - alternative 4 tbsp cashew butter
1 tbsp lemon juice
1/2 tbsp mustard
1 tsp (smoked) paprika
1 - 1 1/2 tsp salt
3 tbsp nutritional yeast flakes
1/2 - 1 cup water, depending on the desired consistency


Also:
400 g (14 oz) elbow macaroni
4 tbsp parsley, chopped
Zubereitung/Instructions
Cut potatoes, carrots, onion and garlic in big pieces and cook until the potatoes are soft. Either cook for about 20 minutes in water on the stove or slightly wet in 4 minutes in a microwave safe dish in the microwave oven. Blend with the other ingredients in a high speed blender for about 2 minutes until smooth.


Cook the noodles in salty water until firm to the bite, mix with the sauce and garnish with some parsley.
Tipps/Notes
If you don't have a high speed blender the sauce won't be as smooth. Try to soak the cashews for 2 hours before blending or use cashew butter instead to make it smoother.
You can also use butternut squash or sweet potatoes instead of potatoes and carrots.
Instead of parsley try kale chips as a topping! If you like it hot, add some Sriracha to your noodles.
Sometimes I like it more tangy and drizzle Worcestershire Sauce over my Mac and Cheese. Try that! You can buy 
nutritional yeast flakes
 and 
smoked paprika
 online.
Here is the recipe for 
kale chips
, that are also great as a topping.
This sauce can be easily turned into a
vegan Sauce Hollandaise
!