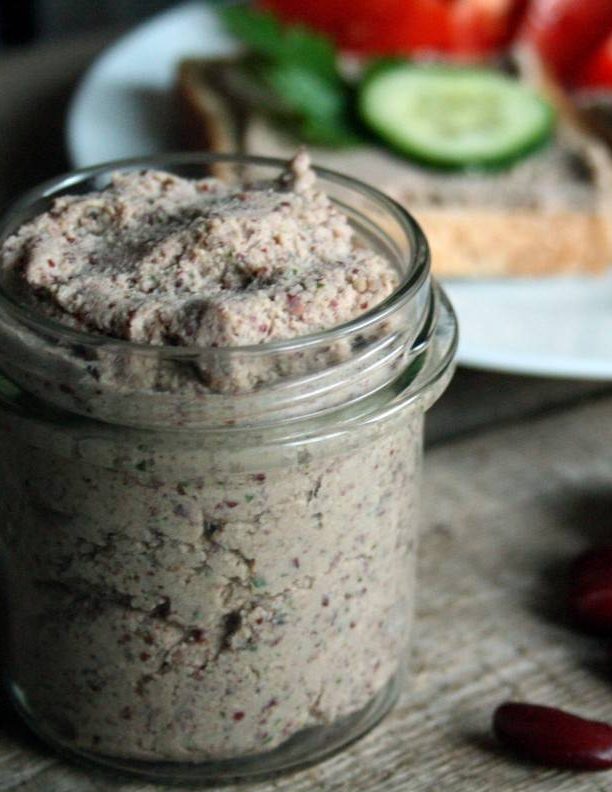 [Advertising: Affiliate Links]
Liverwurst is a classic German spread to put on toast or wholemeal bread or pumpernickel. I liked it as a cold supper with mustard and pickles. Mhh!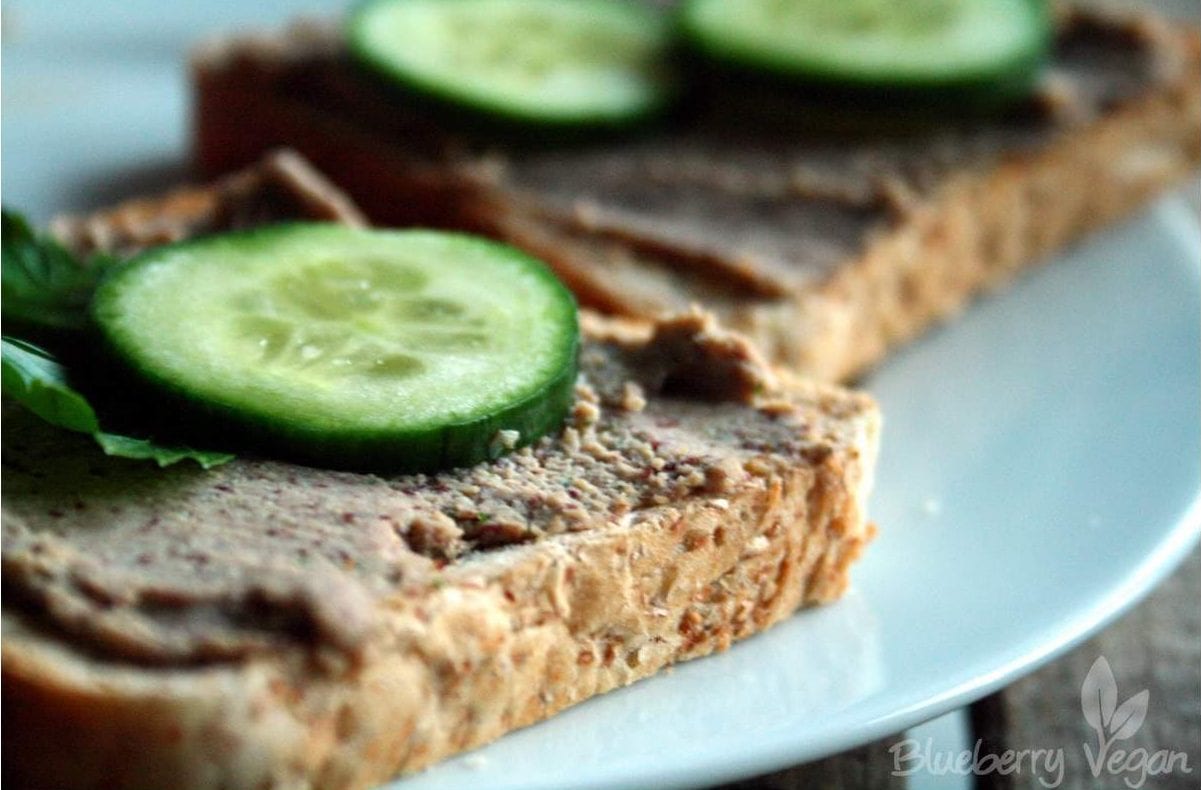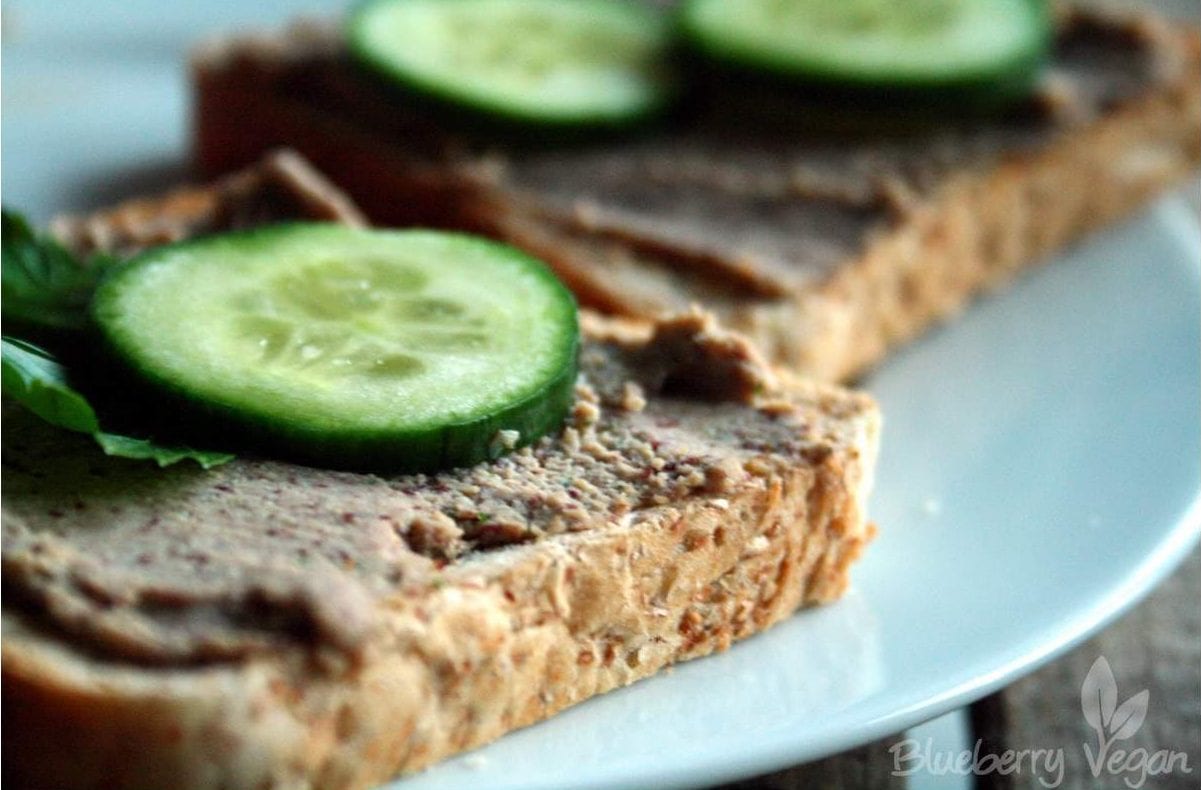 Those who choose a vegan diet don't have to miss out on this treat. This recipe shows, how easy a version can be made.
Vegane Liverwurst? Without liver, without wurst?
Vegan liverwurst is made of smoked tofu and kidney beans. Spiced with onion, parsley and marjoram. Just mix it in your food processor to your desired consistency.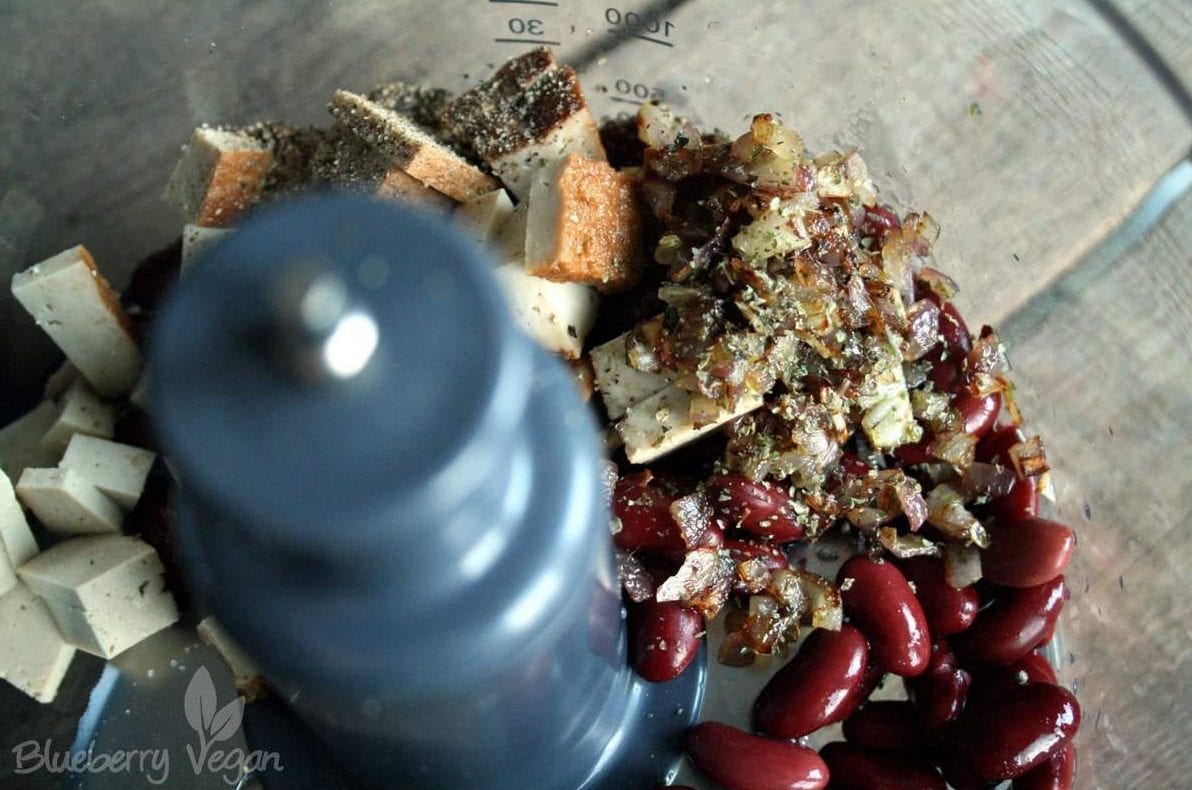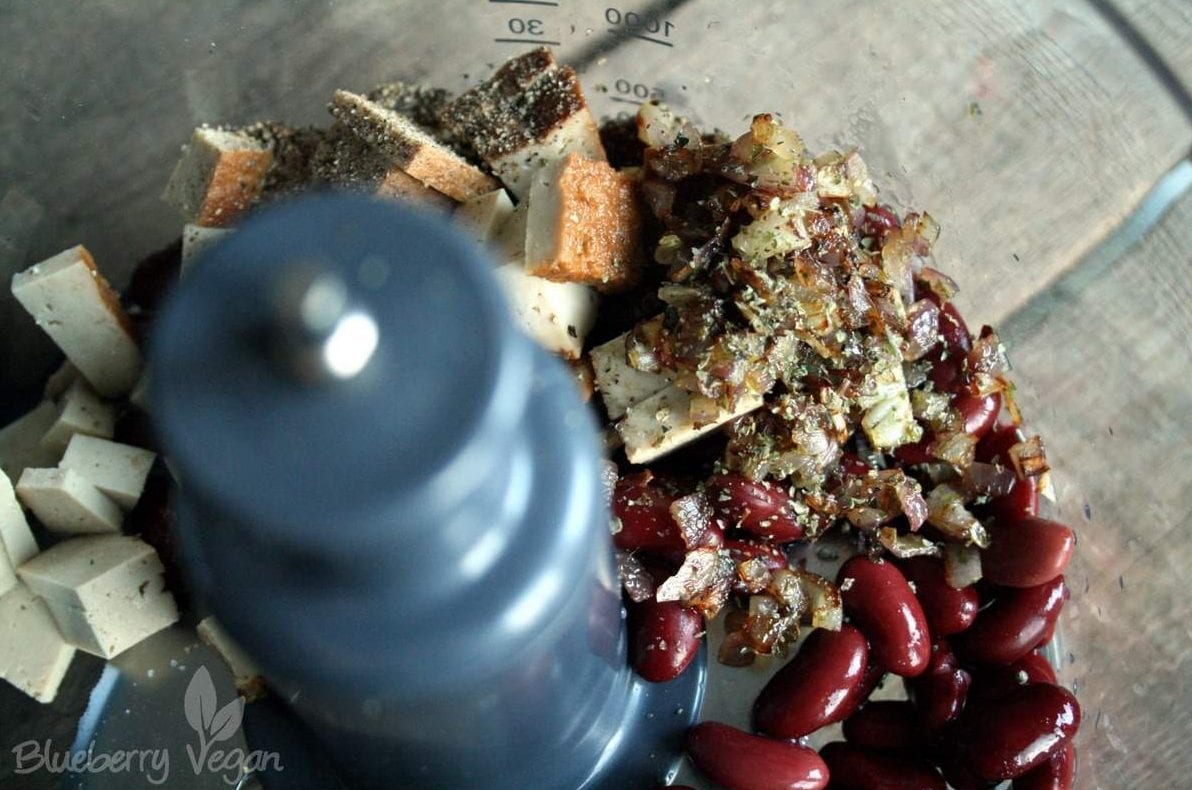 It's super tasty and in comparison to the meat-version it is lower in calories and healthier. Tofu and kidney beans add protein and fiber but no cholesterol.
Enjoy!
Love,


Looking for more spreads? Also try tofu cream cheese, tofu spread with dried tomatoes, goat tofu, butternut cheese sandwiches and avocado mustard dip.

Vegan Liverwurst
Ergibt/Yield:
1 small jar
Zutaten/Ingredients
100 g (3.5 oz) smoked tofu
125 g (1/2 14-oz can) kidney beans, drained and rinsed
1/2 (red) onion
1 tbsp olive oil
1 tbsp parsley
1 heaped tsp majoram
1/2 tsp salt
pepper
Zubereitung/Instructions
Finely chop the onion and cut the smoked tofu in medium pieces.


Heat the oil in a pan and sauté the onion until translucent. Add majoram and fry until fragrant.


Place all ingredients in a food processor and mix for 1 - 2 minutes for your desired consistency.