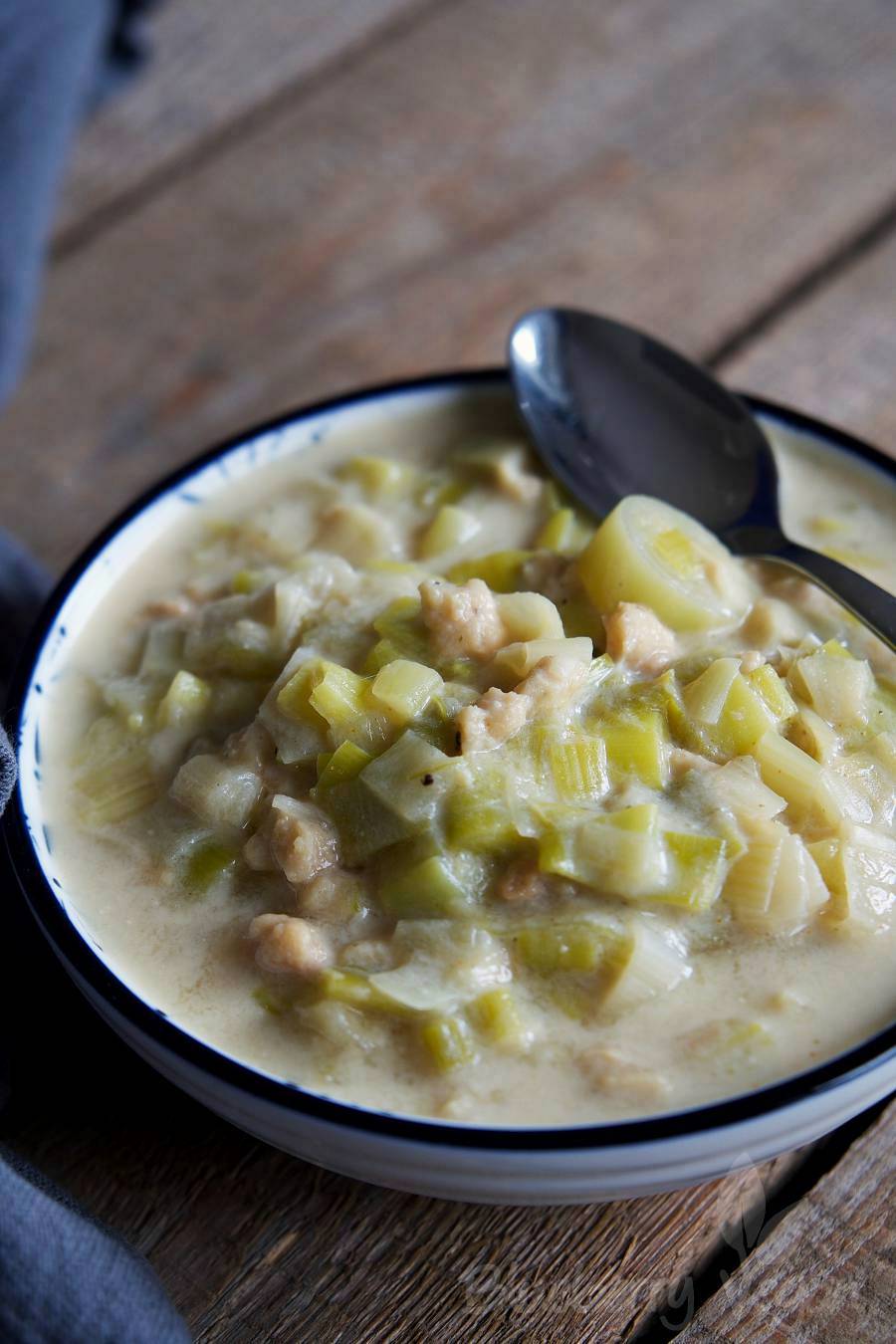 [Advertising: Affiliate Links]
A classic in German kitchen is cheesy leek soup, which is anything else, but vegan. If you cut it to the vegan ingredients you have leek and broth. Yay! But luckily there are ways to swap the animal products with plant-based alternatives.
Instead of beef mince I used soya shreds. I chose such, that aren't too small, so that they stay a bit chewy in the soup. I used to make the soup with simple cheese spread. For this vegan version I used the vegan cream cheese from Simply V.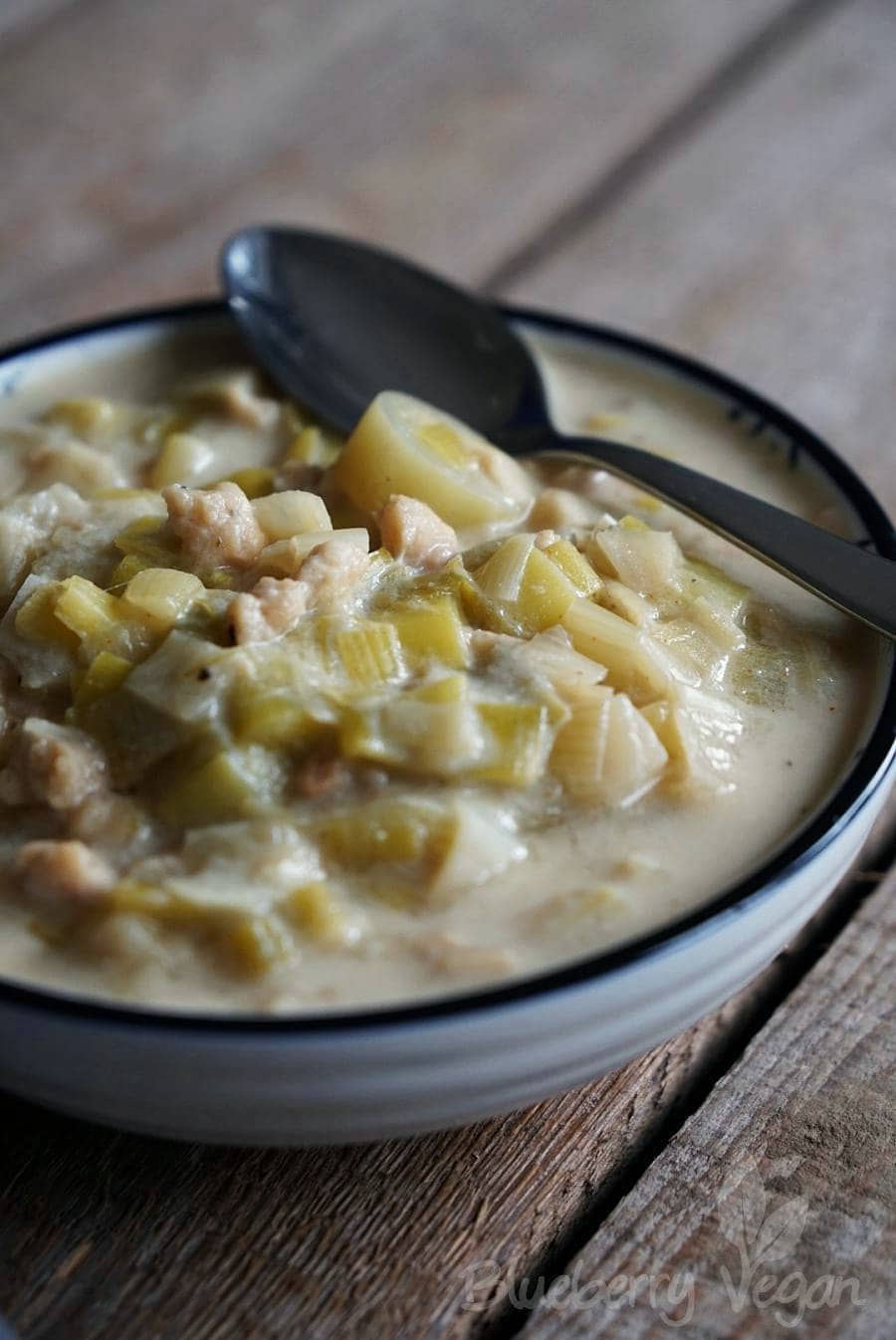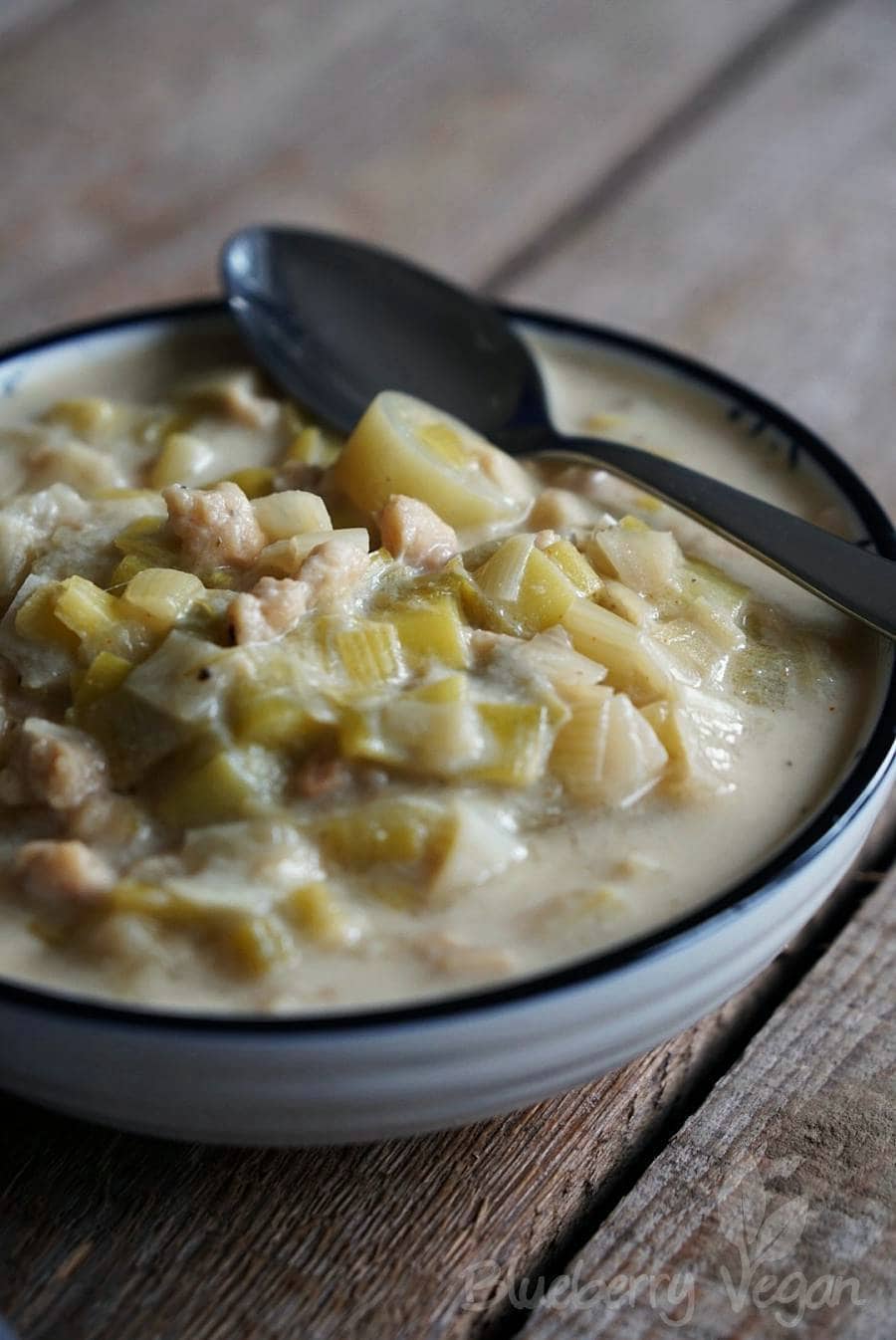 Honestly, it's been a while since I last ate the classic cheesy leek soup, but I find that this vegan version taste almost like the real stuff.
Enjoy!
Love,
Rina
Want more leek recipes? Also try potato leek tart, potato leek soup, leek on flatbread and quick phyllo tarte flambée.

Vegan Cheesy Leek Soup
Zutaten/Ingredients
2 stalks leek
750 ml (3 cup) vegetable broth
75 g (2.6 oz) soya shreds
1 tbsp soy sauce or tamari
1 tbsp mustard
1/4 tsp sweet paprika powder
1 pk. vegan cream cheese
salt
pepper
Zubereitung/Instructions
Pour boiling water over the soya shreds and let well for 10 minutes. Cut the leek in rings and wash thoroughly.


Cook the leek in vegetable broth for 10 minutes until soft. In the meantime drain the soya shreds, rinse thoroughly and press out any excess water. The better you wash the soya shreds, the less they taste like soya.


Toast the soya shreds in a non-stick pan for a couple of minutes on high heat, until all excess water has vaporized. Then turn off the heat, stir in the mustard and season with soy sauce, pepper and paprika powder.


Stir in the cream cheese in the leek soup and add the soya shreds. Bring the soup to boil once more and season to taste with salt and pepper.