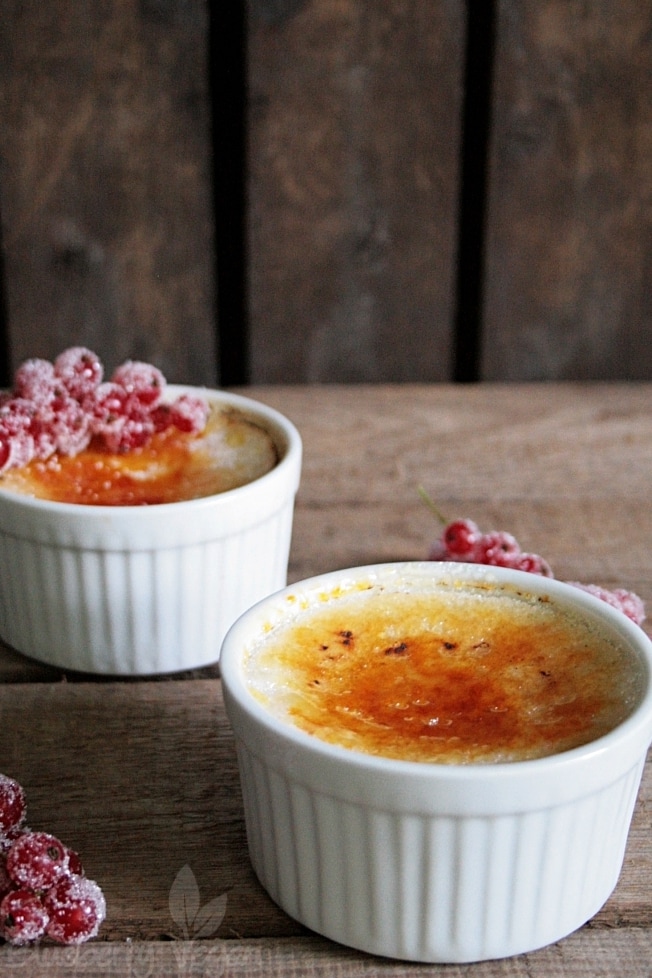 [Advertising: Affiliate Links]
After a few attempts, I finally have the recipe for a vegan Crème brûlée that is just right: a set crème with vanilla taste and a crunchy sugar crackling. Isn't it the best to smash the sugar crackling with a spoon and then have the crème with the crunchy chunks in it?
Usually Crème brûlée is made from cream, egg yolk and sugar. So not vegan at all. I decided to use silken tofu, soy milk, pudding powder and sugar, which makes the crème a lot less fat than the original.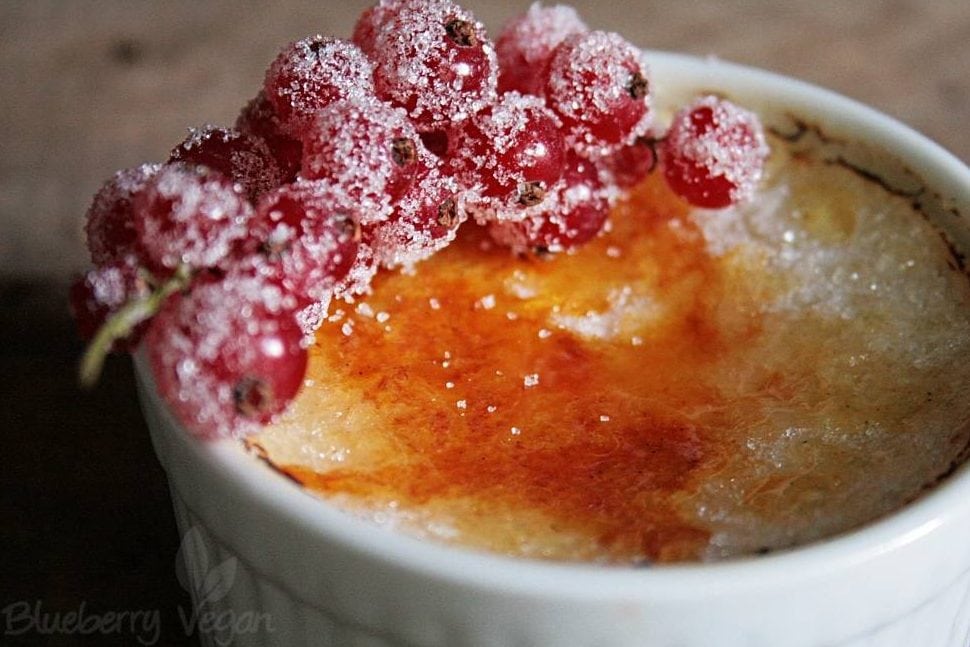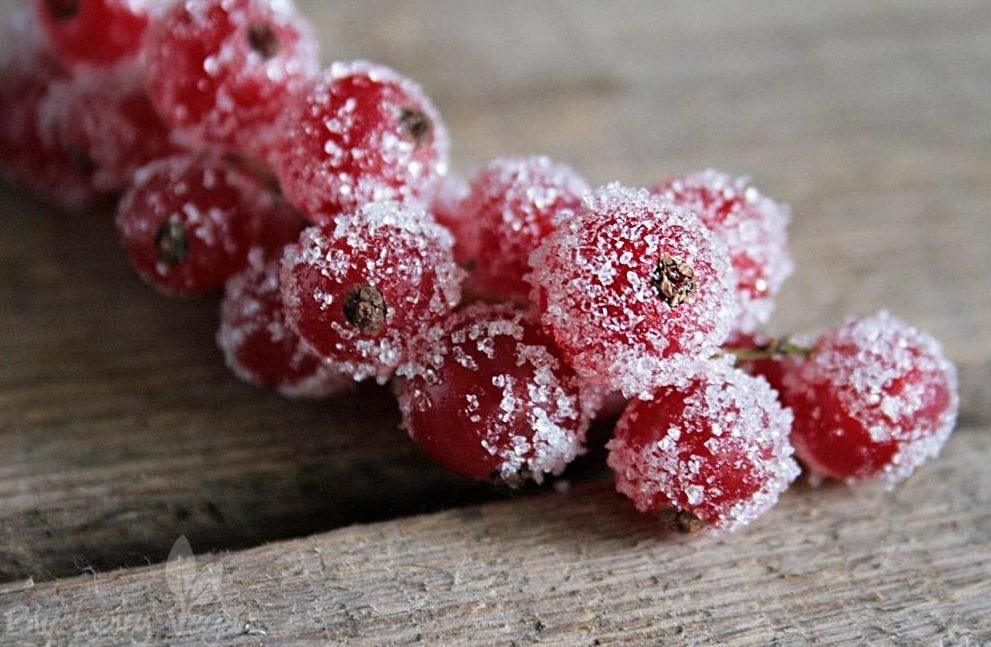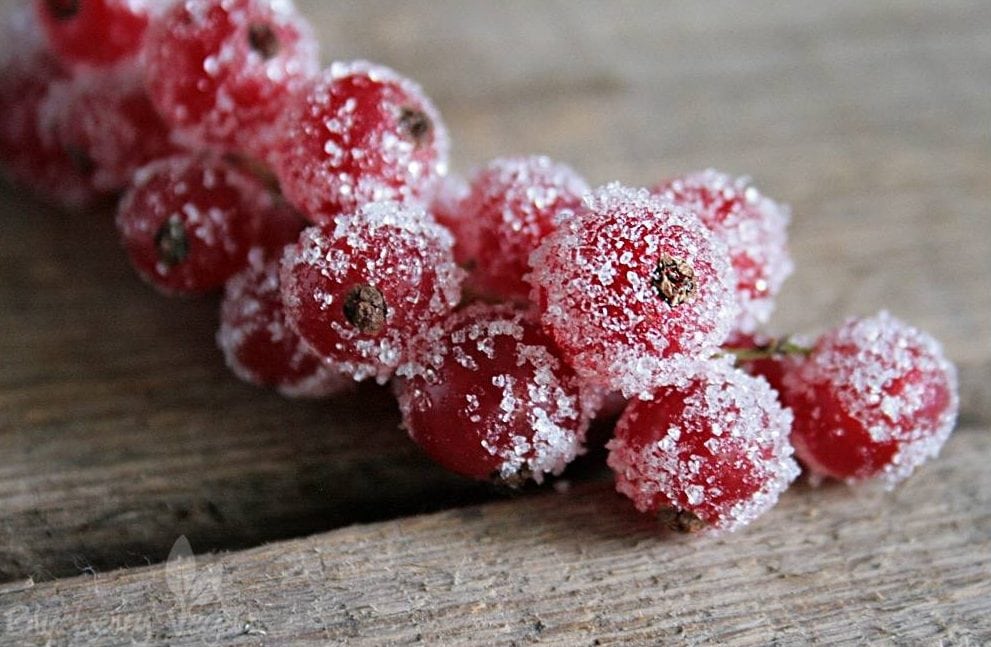 My last, original Crème brûlée I had a long time ago. But I think I remember the taste and this recipe is so close to the original!
I hope you enjoy it as much, as I do.
Love,
Rina
Are you looking for more fruity desserts? Also try mango tiramisu, chocolate cherry dessert, lemon tiramisu, pear blueberry crumble, baked apple crumble and nice cream.

Vegan Crème brûlée
Zutaten/Ingredients
For the crème:
400 g (14 oz) silken tofu
300 ml (1 1/4 cup) soy milk
5 tbsp sugar
1 pk. instant vanilla pudding powder


Also:
6 tsp sugar
fruit to taste - optional
Zubereitung/Instructions
Preheat the oven to 160° C (320° F).


In a blender mix all ingredients until smooth. Choose a low speed to avoid foaming.


Pour the crème in soufflé dishes and place them in a deep baking dish. Bring water to boil and pour in the baking dish. The water should be as high as the crème in the soufflé dishes.


Place the dish in the oven and let the crème curdle for 25 minutes, remove from the oven, but keep the soufflé dishes in the water bath for 10 minutes.


Then remove the dishes from the water bath and let cool until lukewarm. Put in the fridge and let cool completely.


Just before serving, sprinkle over one teaspoon sugar on each crème and caramelize with a gas burner. Garnish with fruit of choice and serve.