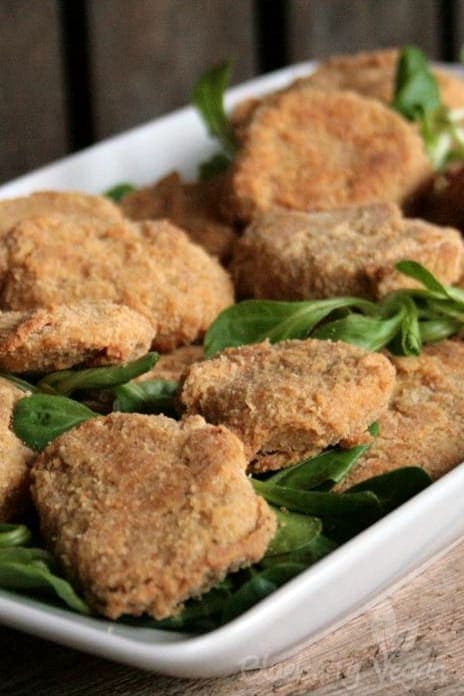 [Unpaid Advertising]
I must confess, that I liked chicken nuggets before I went vegan. Now I know how badly those chickens are treated in their short, pathetic lives and news about incredible stuff that is found in what is supposed to be food? I won't even start about that.
So I haven't had chicken nuggets in a long time. A couple of days ago, I stumbled across this recipe for vegan chicken nuggets (of course on Pinterest). I had to try it immediately and made only a few changes.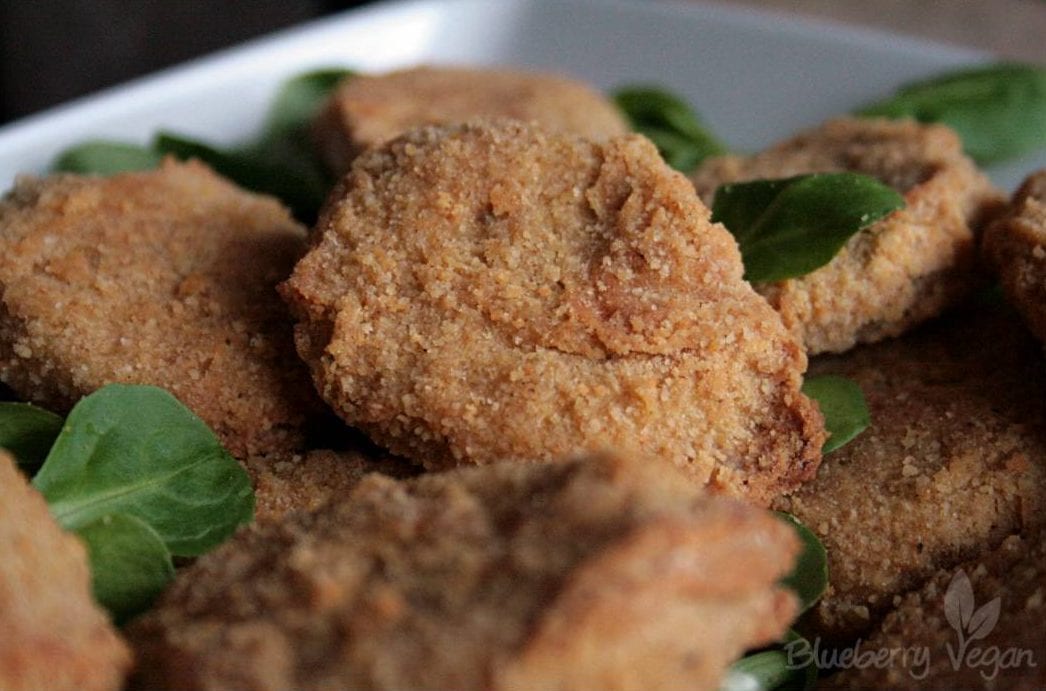 Without any nasty ingredients and even soy-free are these vegan chicken nuggets crispy and tender. The base is chickpeas and artichoke hearts. The coating is a mixture of breadcrumbs and cornmeal.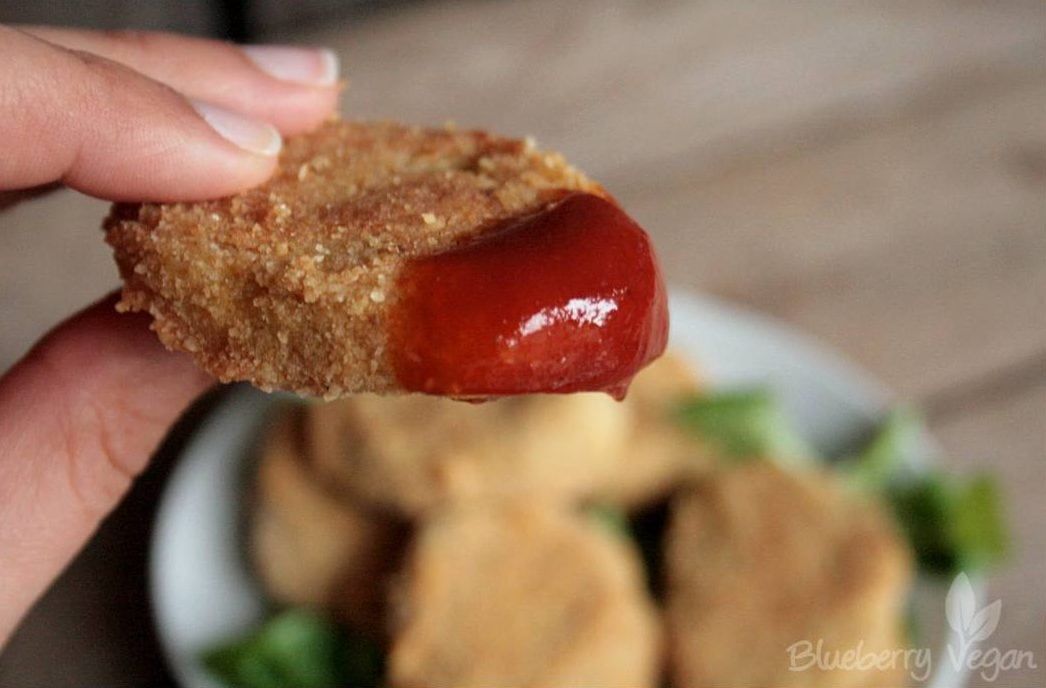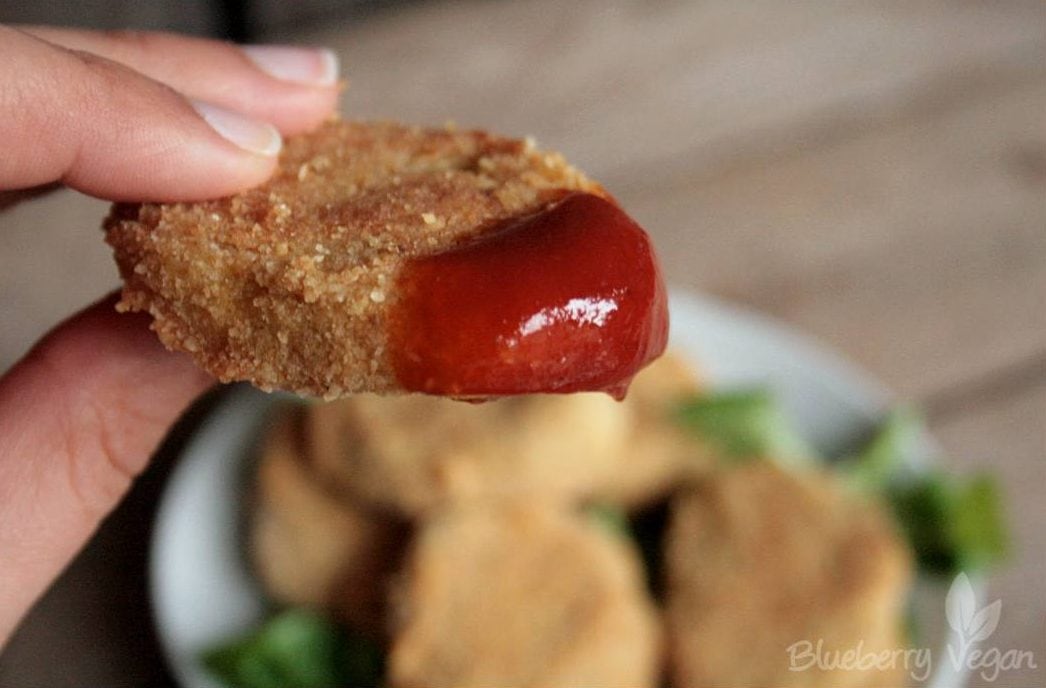 I baked most of the nuggets in the oven and some in a frying pan to compare. I recommend you make them in the oven, because the nuggets turn out to be leaner and more crispy this way. They still need some fat, however. So I sprayed a lined baking tray with olive oil spray. Make sure the heat the oven not over 180° C (360° F) until the oil is soaked into the coating, otherwise the oil will burn.I served the nuggets with barbecue sauce and yoghurt mayo. To make yoghurt mayo just mix one tablespoon of mayo with one tablespoon of yoghurt and season to taste with salt, lemon juice and pepper. Also try some herbs, such as chives and parsley in it!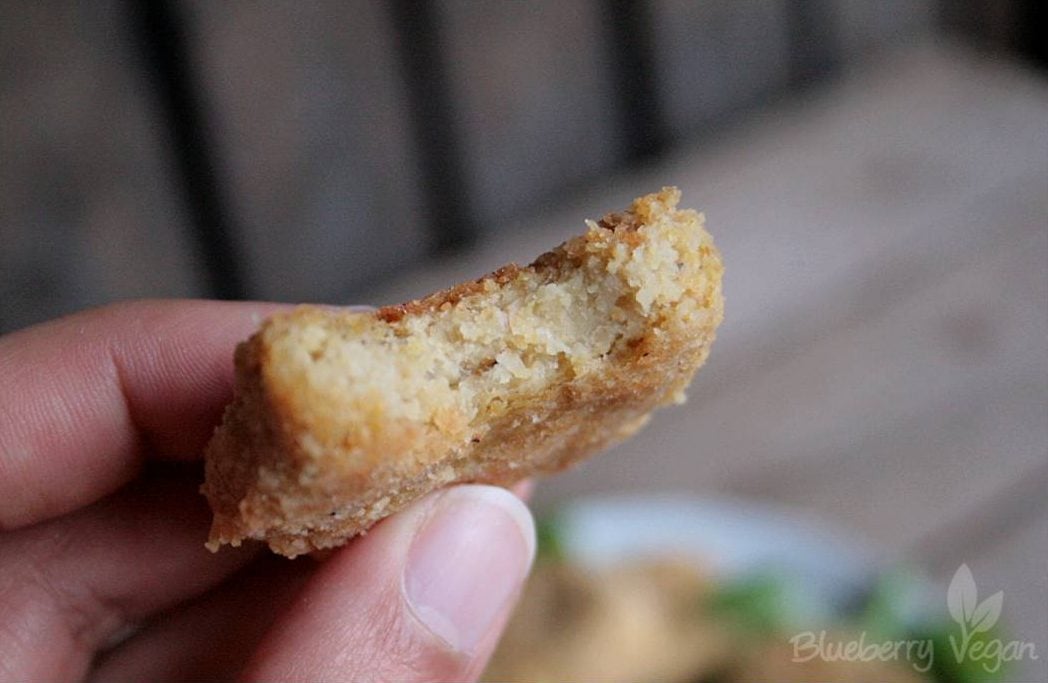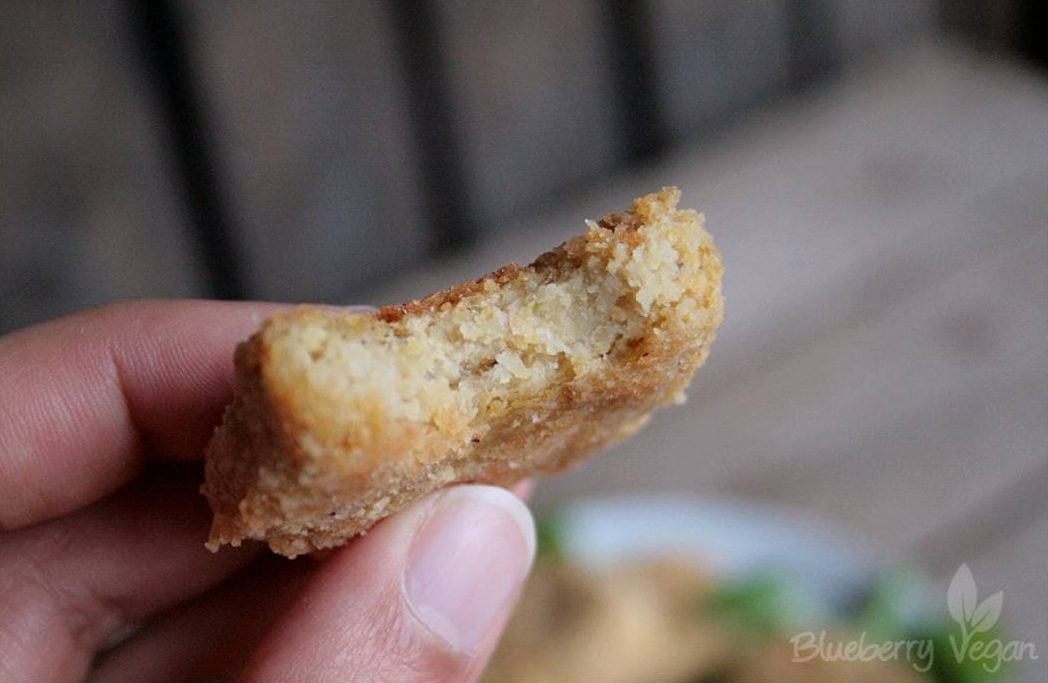 So here is the recipe how I made it.
Love,
Rina
Vegan Chicken Nuggets
Ergibt/Yield:
5 Portions - about 30 Nuggets
Zutaten/Ingredients
For the nuggets:
1 14-oz (250 g) can artichokes hearts
1 14-oz (250 g) can chickpeas
1 small onion
1/2 cup (60 g) breadcrumbs
1/2 cup (75 g) cornmeal
1 tbsp herb vinegar
1/2 tsp liquid smoke
salt
pepper


For the batter:
1 cup (240 ml) non-dairy milk
1/4 cup (30 g) (golden) flaxseed, ground
2 tbsp flour
salt


For the coating:
1 cup (100 g) cornmeal
1 cup (85 g) breadcrumbs
1 tsp paprika powder
salt
pepper


Also:
Zubereitung/Instructions
Drain and rinse the chickpeas and artichokes. Press the artichokes between your fingers to get rid of excess water. Finely chop the onion.


Place all ingredients for the nuggets in a food processor and mix until finely chunky. Don't overmix. You want your nuggets textured, not mushy. Season to taste with salt and pepper, transfer the mixture to an airtight container and cool in the fridge for at least 30 minutes.


Whisk the ingredients for the batter in a deep dish until combined and let jelly for 5 minutes. In the meantime combine the ingredients for the coating in deep dish.


Heat the oven to 180° C (360° F). Line a baking tray with parchment paper and spray generously with olive oil spray.


Remove the mixture for the nuggets from the fridge, take a heaped tablespoon full and for in nugget shape. Proceed until all of the mixture is used.


Dip one nugget in the batter, turn and then use a fork to toss it around in the coating. Place on the baking tray. Do so with all nuggets, place them next to each other on the tray and spray generously with olive oil.


Bake the nuggets for 10 minutes then turn and bake for another 10 minutes. Then rise the temperature to 200° C (400° F) and let brown on each side for further 5 minutes each.


Transfer to a cooling rack and let cool a bit or completely. Serve with dip of choice. I think barbecue sauce, mayo and sweet chili sauce taste best.