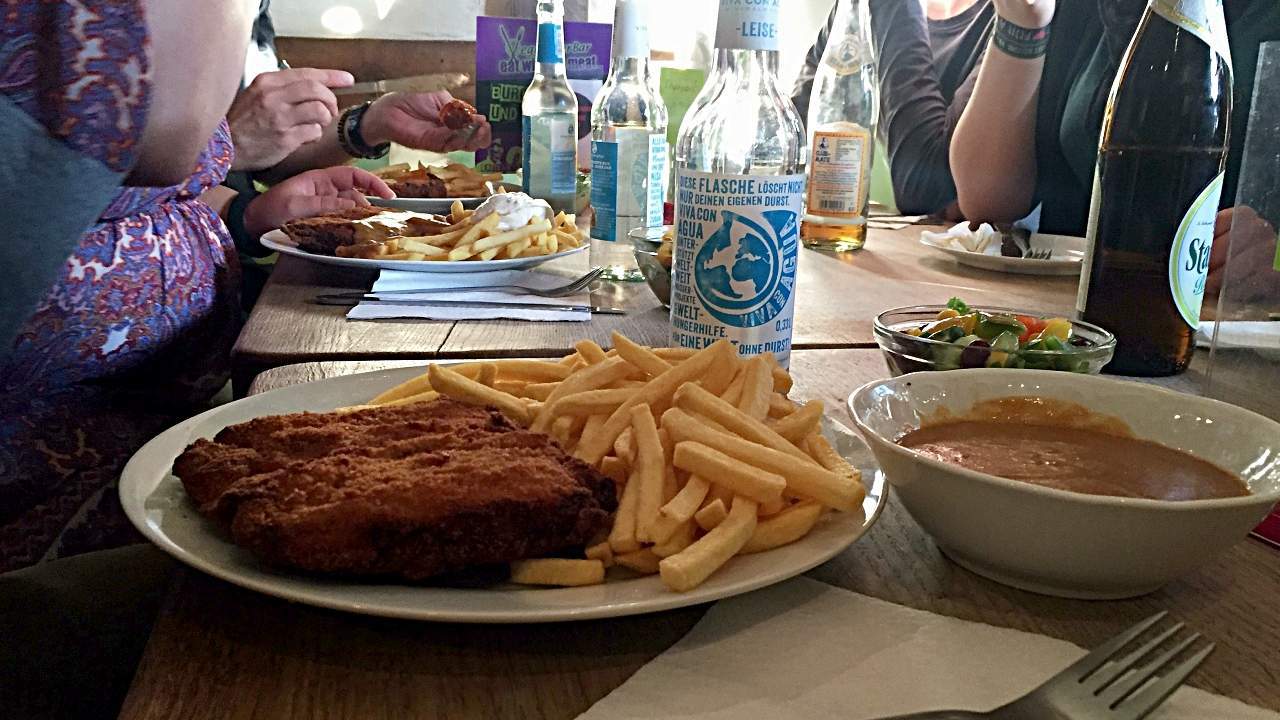 [Unpaid Advertising]
Update: Veganisierbar is closed for good.
Last weekend I was out with some friends at VeganisierBar. You find it in Breslauer Straße in Essen.
The furnishing is just like in a comfortable bar. Rustic and welcoming. You find some photos on the website of VeganisierBar. In the background punk rock is played, which I find wonderful.
But now straight to the most important part, the food. The offered dishes are those who you can find in a classic diner. From gyros with fries and salad, escalope chasseur and kebab to currywurst and burger. There's anything your fast food hearts wants to eat. Find the complete menu here: Menu.
I have been there three times now. I had a taxi dish (a portion of currywurst with fries and gyros, for all those who cannot decide whether to order a currywurst or gyros ?), the calamari and the escalope chasseur. I enjoyed both meals very much. The gyros was well seasoned and the tzatziki to die for. The fries are crispy and the currywurst spicy. Only the mayo was not to my taste.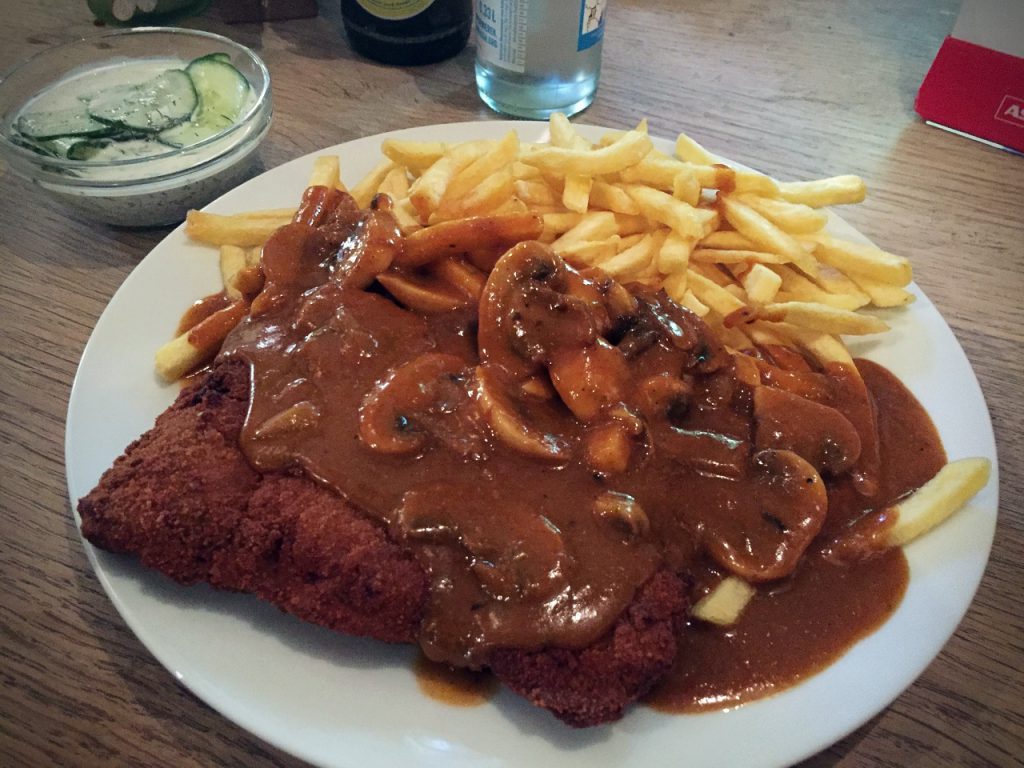 The escalope chasseur, respectively all schnitzels are heavenly crispy. They are made from TVP, also called big steaks, that is battered and deep fried. You should definitely try a schnitzel!
Also the other dishes, my friends ordered looked very delicious. Today those who wanted a dessert were in luck since there were a couple of chocolate cupcakes with strawberry frosting left. I'll try another dish, when I revisit VeganisierBar. ?
So if you want something hearty to eat, you are just right at VeganisierBar. The prices are reasonable. I paid 14 Euro for my schnitzel and two beverages.
Have you been there? How did you like it? I am looking forward to your comments.
Love,
Rina