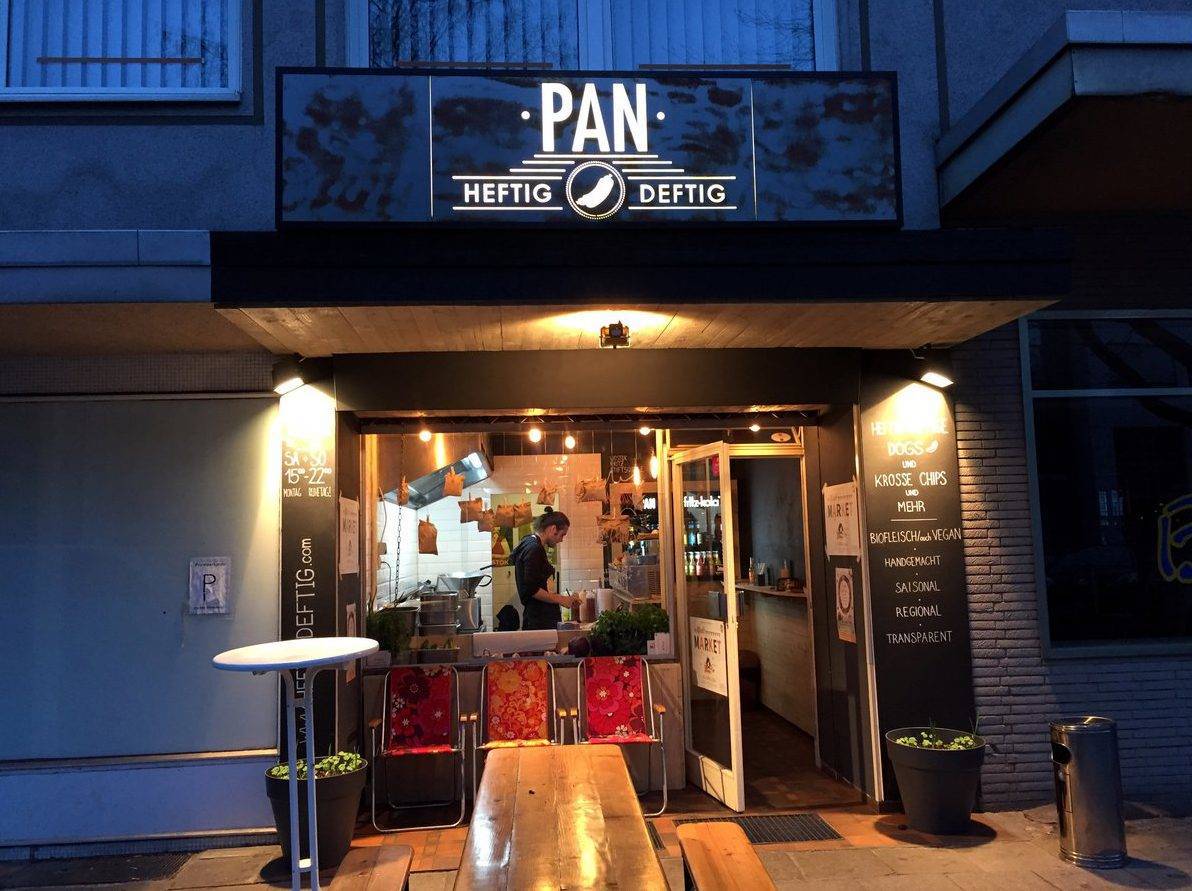 [Unpaid Advertising]
Last weekend I tried the vegan hot dog at PAN – Heftig Deftig and have to say: it was very delicious!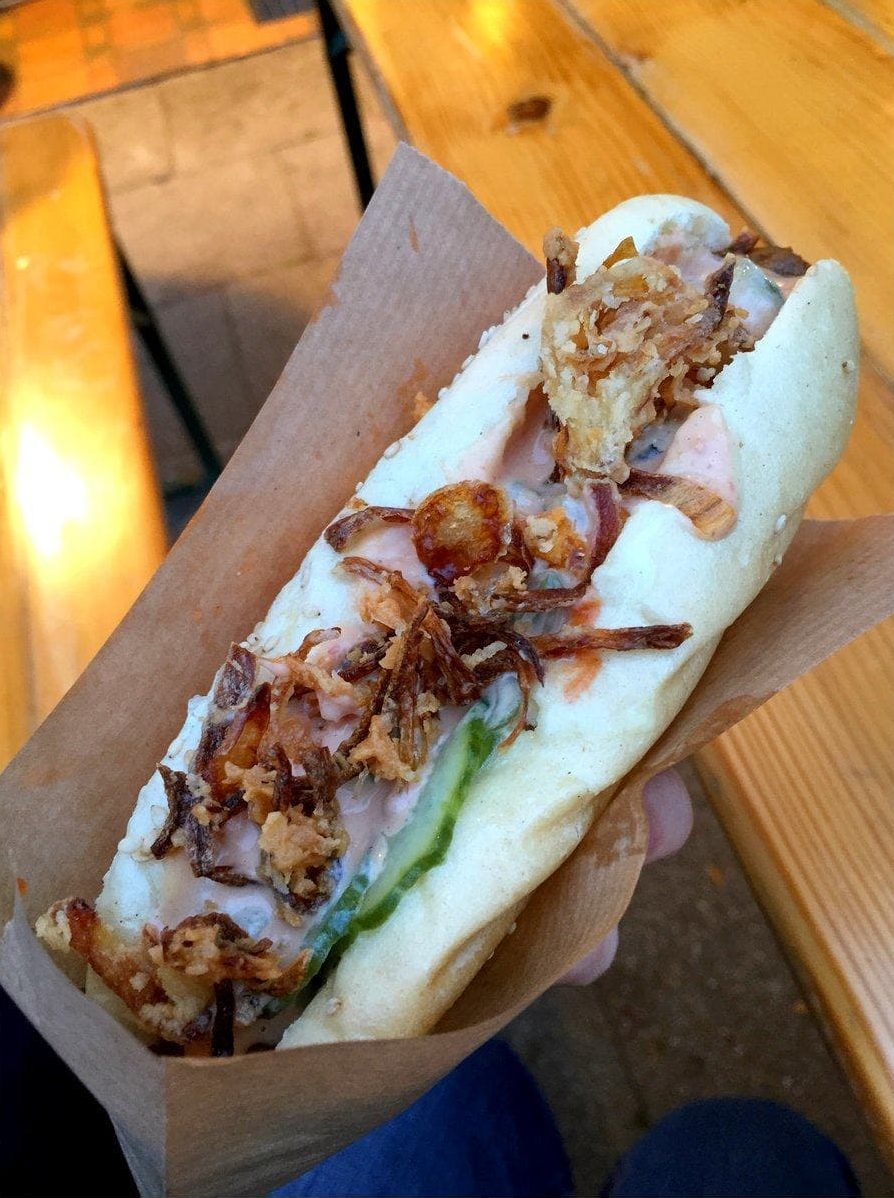 You can order the hot dog with a portion of chips, a dip (there are 6 different, vegan dips to choose) and a soft drink for 10 EUR as a menu. I liked the chips, too.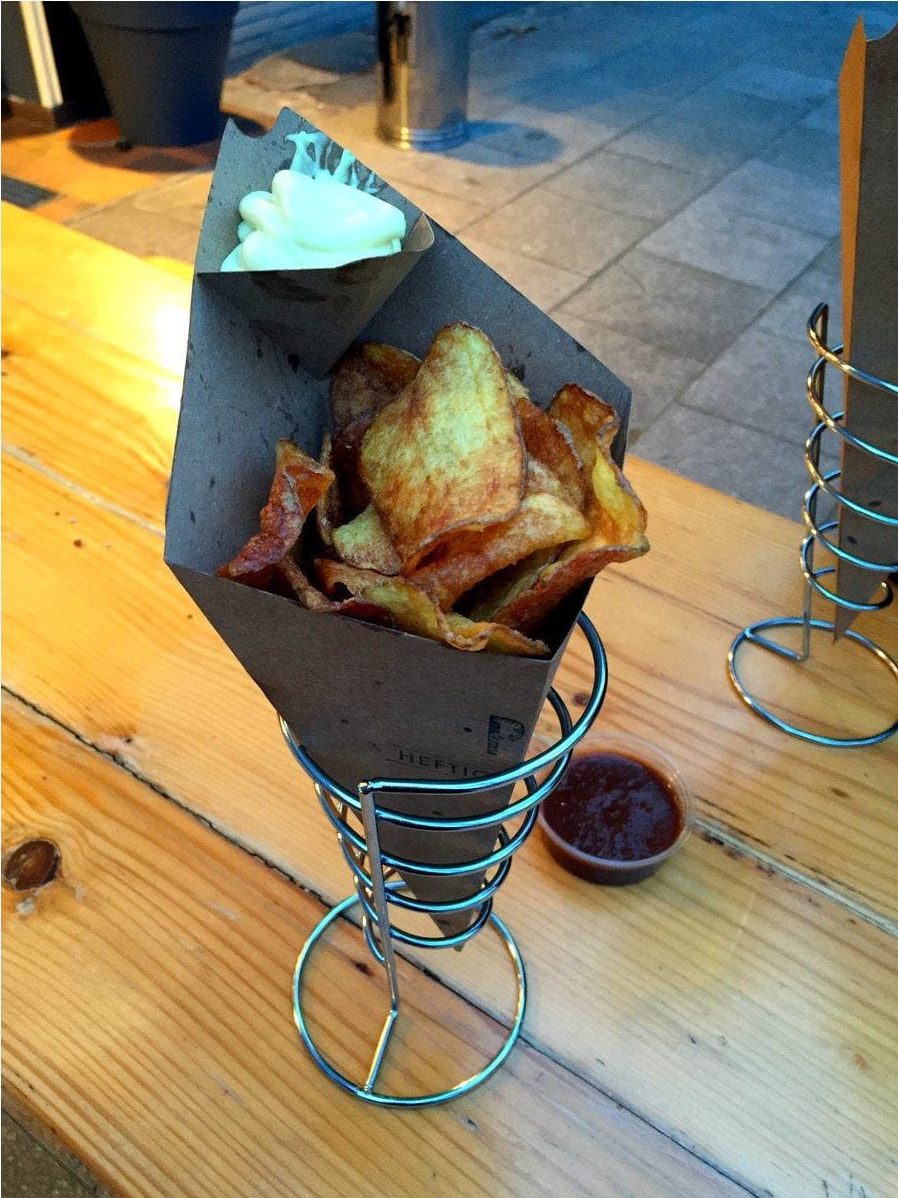 There is no room to sit down. There were only a few benches in front of the door right next to the street. It's a very small place and I haven't expect anything else. So it was ok for me.
I liked that the bags, boxes and napkins were made from recycled unbleached paper. I can recommend you stop there for a quick bite.
Love,
Rina