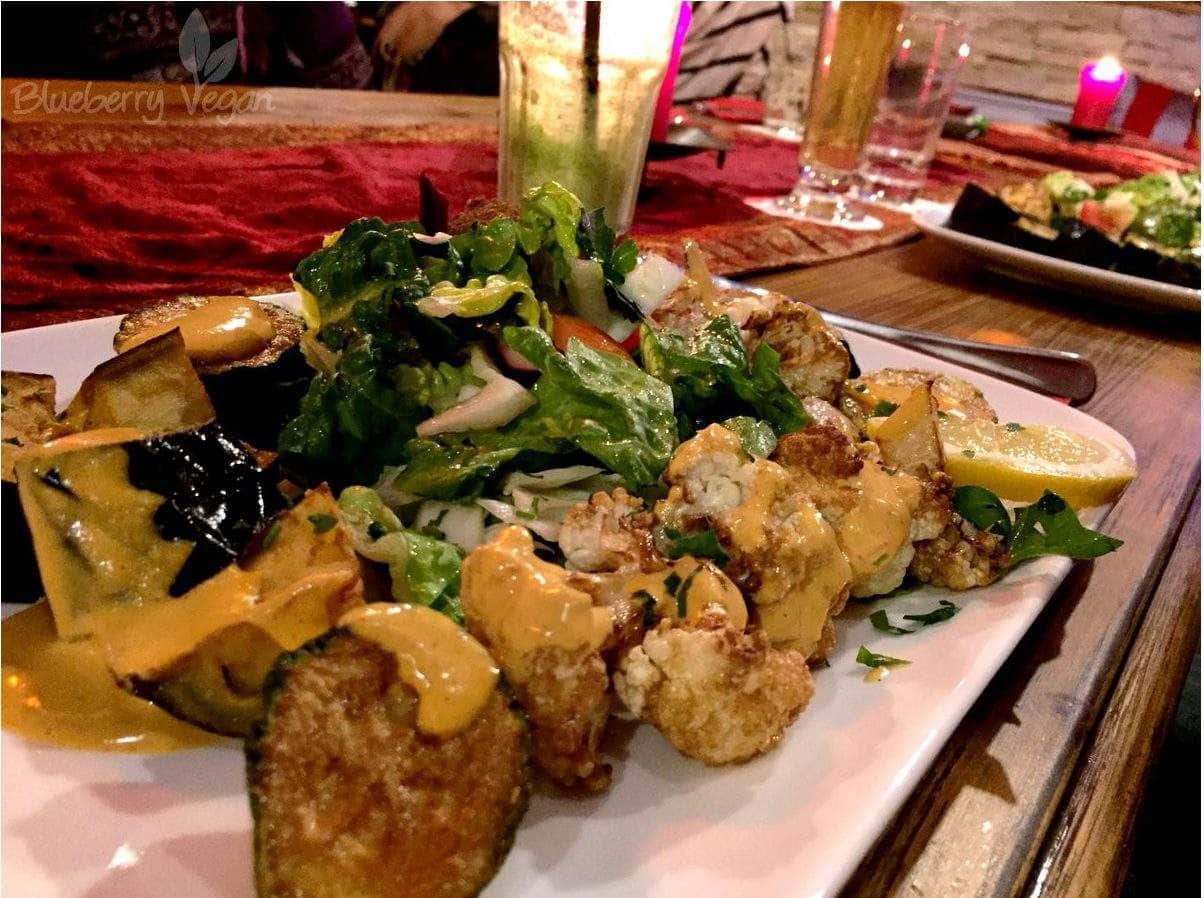 [Unpaid Advertising]
The Mamounia in Wuppertal is near the fire department.
The oriental restaurant is furnished very cozy and authentic (from what I can tell). Here are a few impressions:
While I was sipping my fresh mint tea, which you could smell through the whole restaurant, I grabbed a menu and was pleased to find a lot of dishes suitable for vegetarians and vegans. It was hard to decide what to pick. I shared the appetizer platters with a friend. Then different delicacies with flat bread. Sooo good.
Every single thing was great. My favorites were baba ghannoush, hommos and tabouleh. I orderd a lemon mint lemonade with that, which was only a little sweet.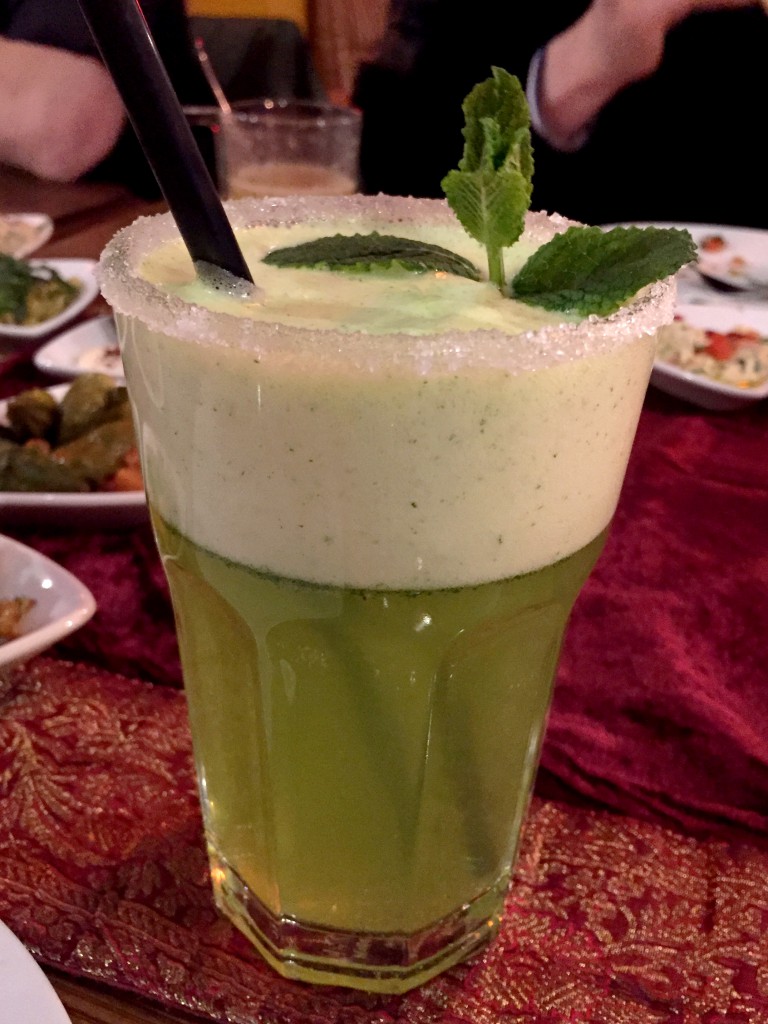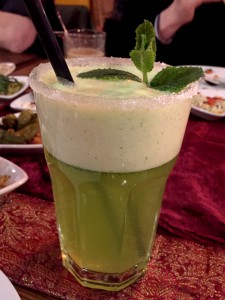 My main dish was called magali plate. It was fried eggplant, cauliflower and zucchini with a great dressing, that tasted like smoked paprika, lemon and yoghurt, falafel and salad with a lot of parsley, yay!
My friends orderd eggplant with chickpeas and okra with rice and salad. Both also very tasty.
I ordered a strong hibiscus tea as dessert, which was served in a cocktail glass with sugar rim. I don't have a photo of that, because I was so deep in my conversations… 🙂
You should visit the Mamounia: Great food, atmosphere and friendly staff.
Love,
Rina