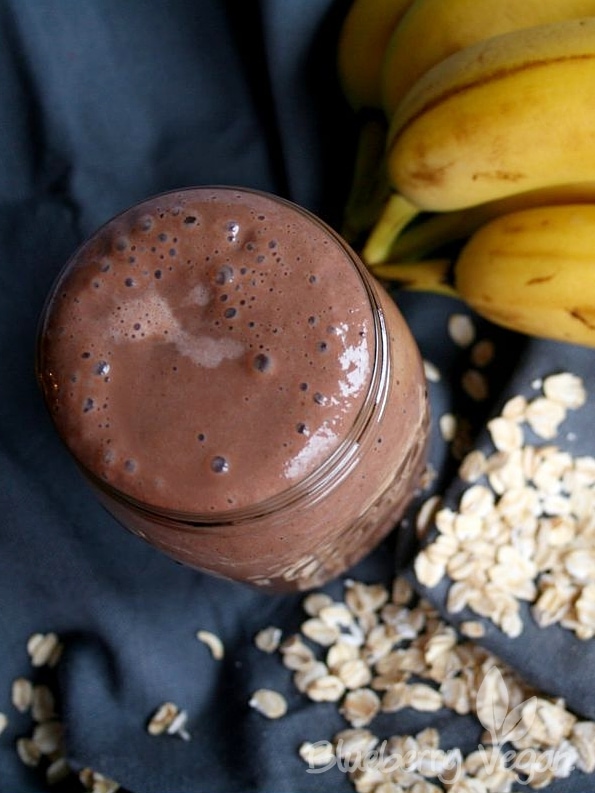 There are days, when you are in a hurry. Because the alarm clock didn't ring, because you had to change, because you got toothpaste on your shirt and the kitchen is a mess, because a bag of rice fell from the shelf…
Everybody knows those kind of days. In seconds your routine is gone and you have to improvise. Some might skip breakfast then, but not having breakfast is a no-go for me. So the next catastrophe is predicted: starving before lunch.
Even faster, than going to the bakery, is to make breakfast to drink. You just need 5 minutes and it is cheaper and healthier than a sweet something from the bakery.
A breakfast to drink can be both, milky and fruity. A smoothie, for example is a fruity way to have breakfast on the go. To make it more filling, I add some oats or chia seeds. This way it keeps me satisfied till lunch.
Even more filling is a milky breakfast to drink, which is a muesli to drink, to be exact. So you can have your muesli while driving to work without wasting more time those mornings.
Don't get me wrong, I am no fan of eating with no attention to it. But it is better to have this kind of breakfast on those days, than to skip breakfast all together.
Have a good day!
Love,
Rina
Breakfast to Drink
Zutaten/Ingredients
200 ml (2/3 cup) non-dairy milk
100 ml (1/2 cup) water
1 small banana
3 tbsp rolled oats
1 tbsp chia seeds
1 tbsp cocoa powder
1 pinch ground vanilla
1 pinch salt
Zubereitung/Instructions
In a blender mix all ingredients until smooth. If you have a high-speed blender, it will take about 1 minute. Blend longer in other blenders to get your drink really smooth.
Tipps/Notes
If you want a vanilla breakfast to drink, omit the cocoa powder. If you want it more fruity, add a handful berries.