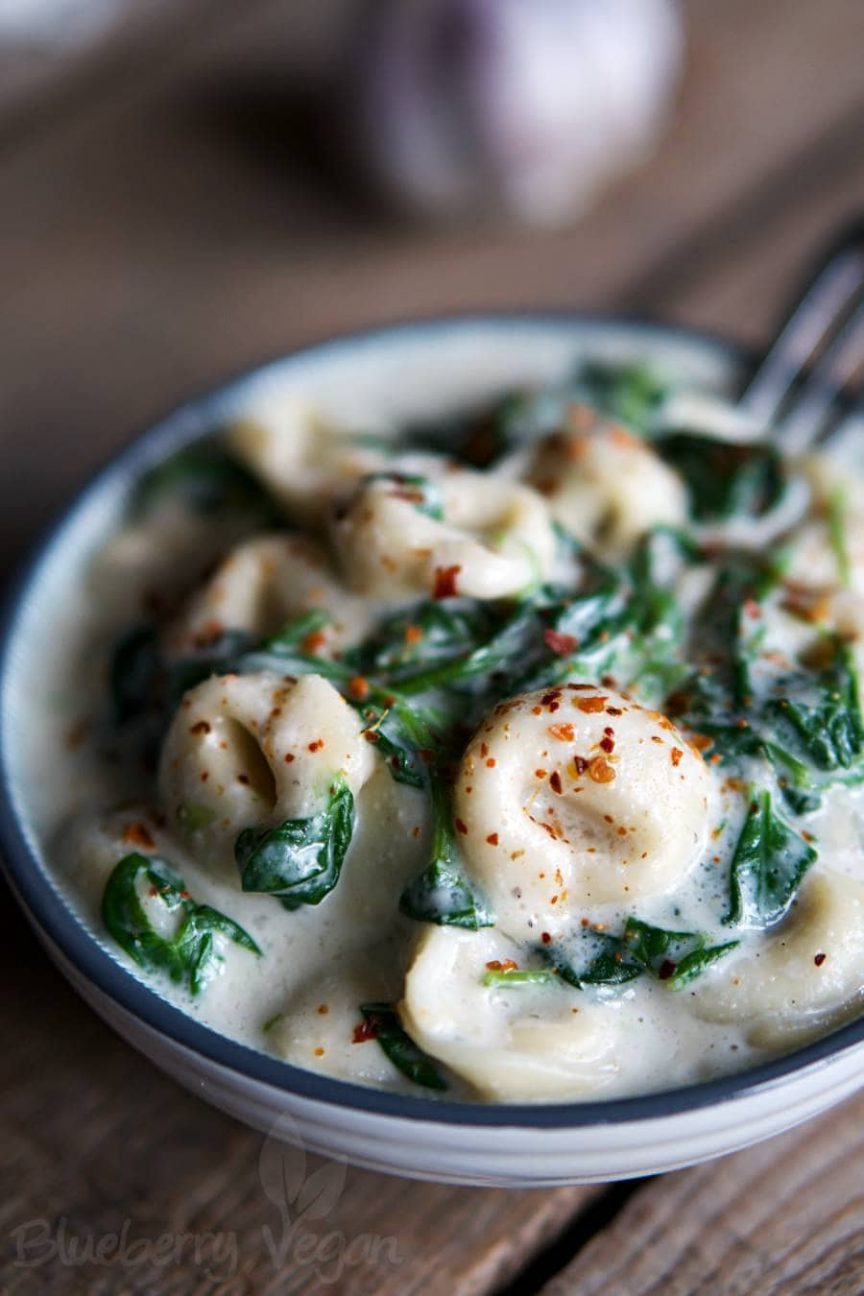 [Advertising: Affiliate Links]
I appreciate a fast meal for weekdays. Because when I get home from work and get to the kitchen to prepare myself dinner, I don't like elaborate cooking or long waiting periods.
Dishes like these cream tortellini are perfect for weekdays. While the noodles are cooking, I wash the spinach, grind the cashew nuts and blend them with the other ingredients into a sauce.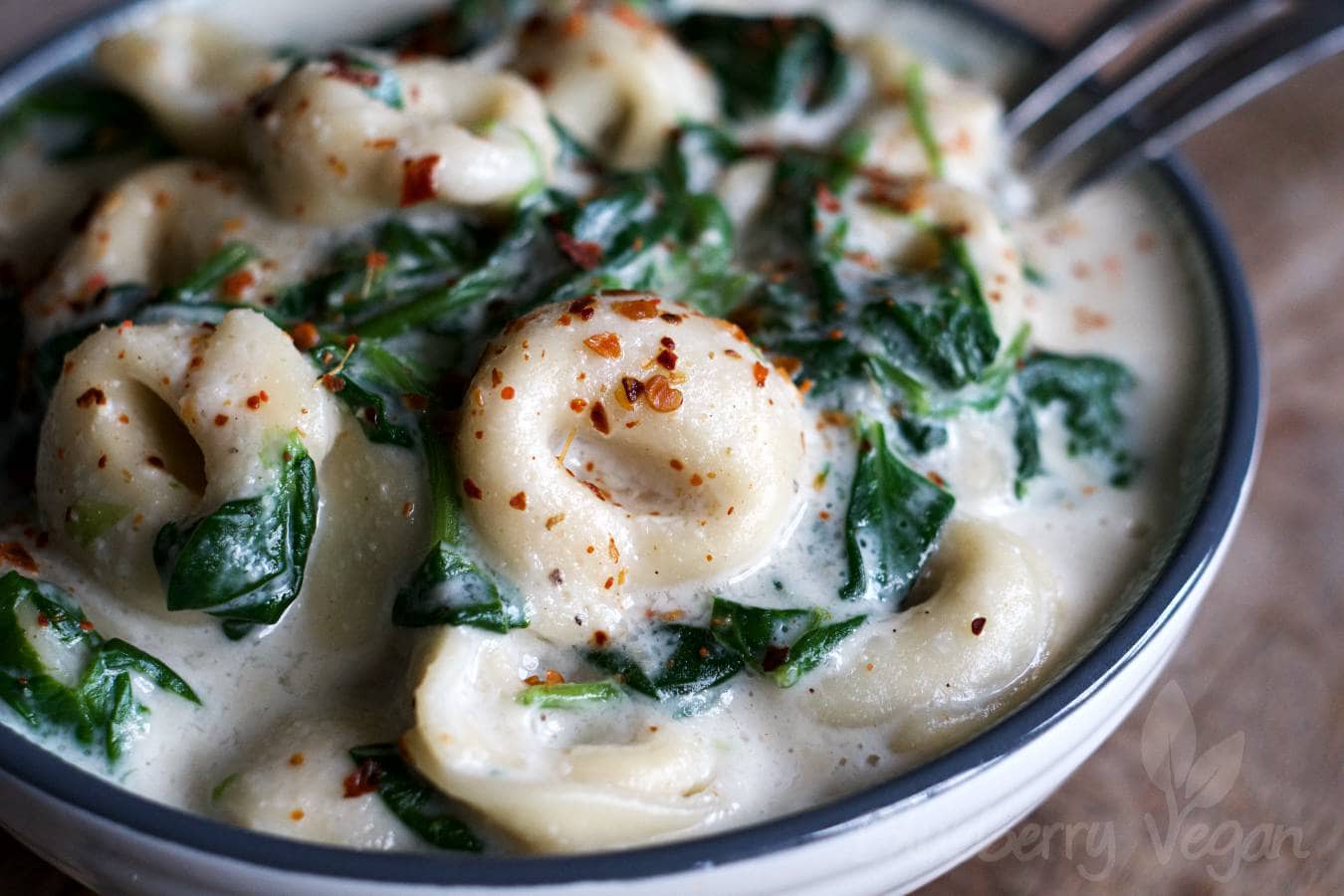 Depending on how long your stove is taking to cook water, you are having your dinner on the table in about 20 minutes. I love the combination of spinach and garlic and together with the tortellini it is a very delicious meal.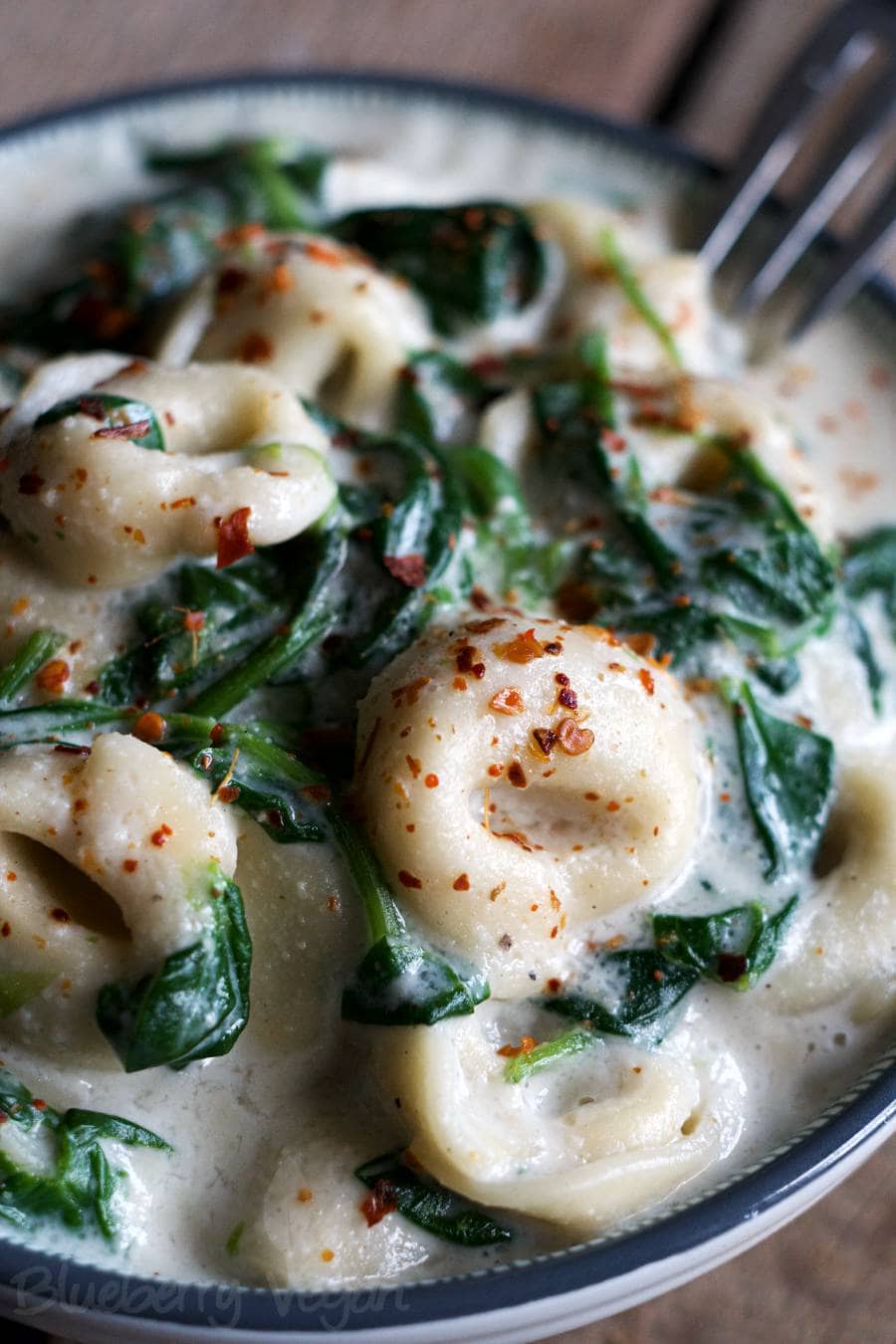 I used vegan vegetable tortellini for this dish. If you can't get any vegan tortellini, try to find gnocchi instead. But make sure, that they are made without eggs.
Enjoy your quick meal.
Love,
Rina
Tortellini in Spinach Garlic Cream
Zutaten/Ingredients
For the sauce:
2 hands full cashews - alternative 2 heaped tbsp cashew butter
250 ml (1 cup) water
1 - 2 cloves garlic
1 tbsp nutritional yeast
1/2 tsp salt
1/4 tsp pepper


Also:
1 pk. vegetable tortellini
4 hands full spinach
chili flakes
Zubereitung/Instructions
Cook the noodles accordingly to the instructions on the package. Wash the spinach and add it two minutes before the noodles are done. Drain and pour in the pot again.


Grind the cashews with the Personal Blender and blend with the other ingredients until smooth. Pour over the noodles and bring to boil. Cook for about two minutes until desired consistency.


Arrange the noodles on two plates and sprinkle with chili flakes.
Tipps/Notes
If you don't have a grinder or high-speed blender, use cashew butter for a smooth sauce. Find info about my
Personal Blender
here.