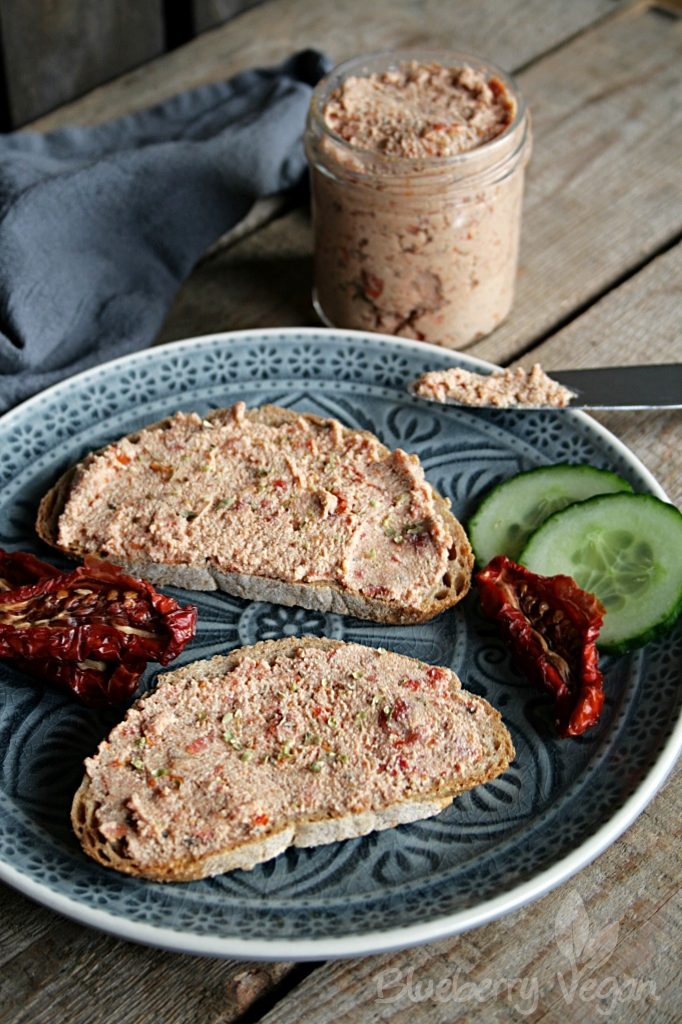 [Advertising: Affiliate Links]
There are a lot of vegan spreads to buy nowadays. So much that it is sometimes hard to decide which one to choose. Despite the spreads made from veggies, many of those spreads have a lot of fat. And often this fat is cheap sunflower oil, which isn't the best choice for your health, because of its fatty acids composition.
Not only to safe this fat, but also to safe some money (spreads in the supermarket can be expensive), make your own spread! However you'll need a little fat to round off the flavor, but just use rapeseed oil for that, which has a better composition of fatty acids.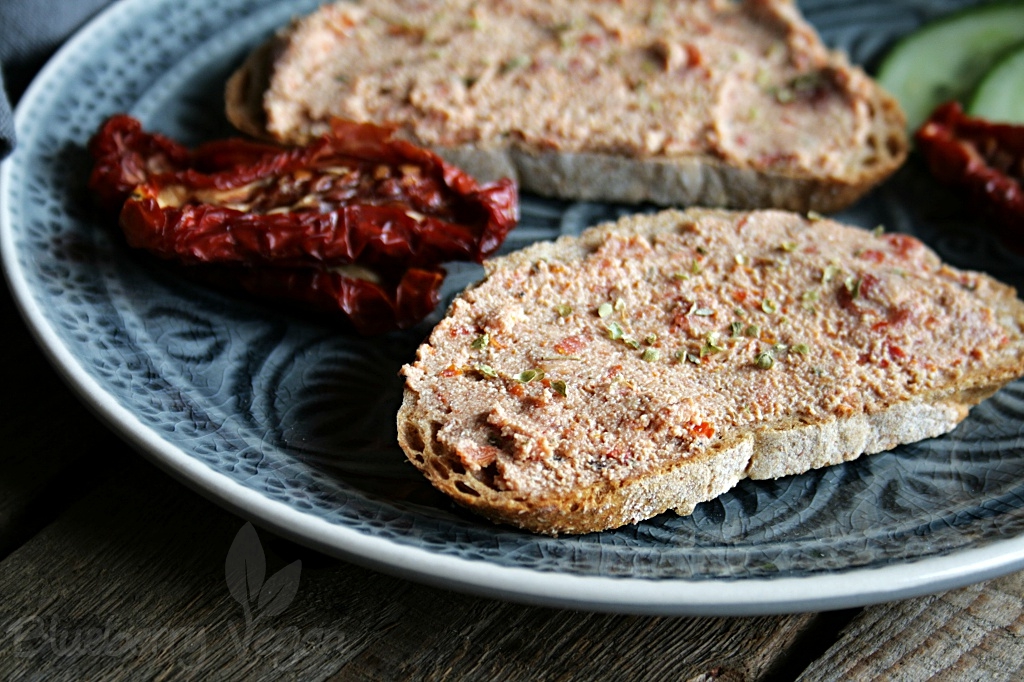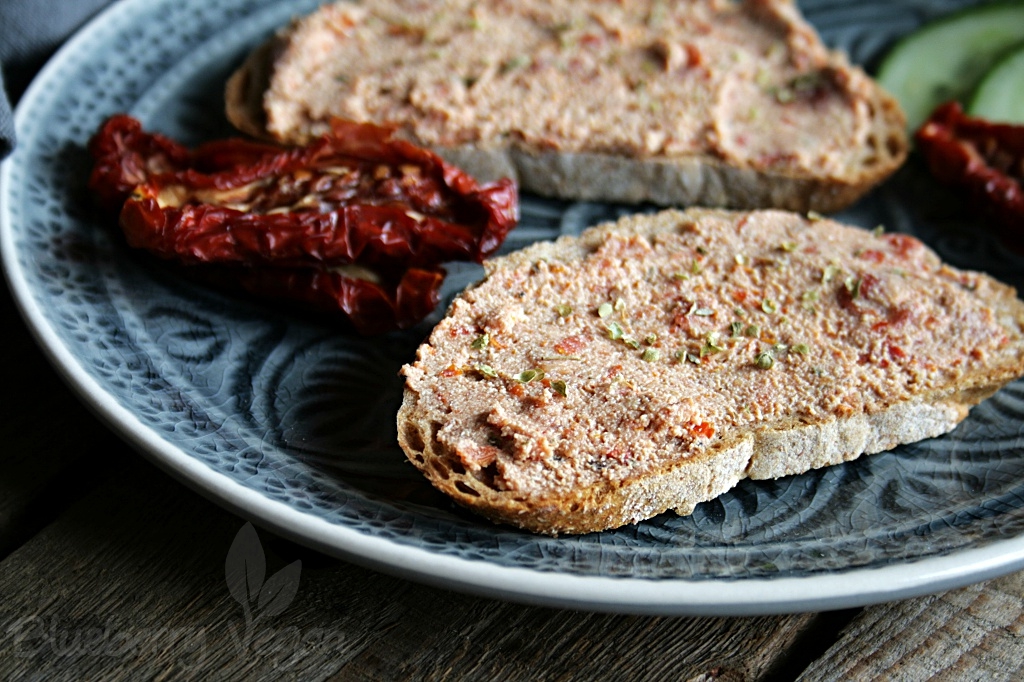 Dried tomatoes and oregano add Mediterranean flair and spice.
Have fun trying this spread!
Love,
Rina
Looking for more spreads? Also try tofu cream cheese, goat tofu, butternut cheese sandwiches, vegan liver wurst and avocado mustard dip.

Tofu Spread with Dried Tomatoes
Ergibt/Yield:
2 small jars
Zutaten/Ingredients
200 g (7 oz) tofu
40 g (1/3 cup) dried tomatoes
2 tbsp soy yoghurt, unsweetened
1 tbsp tomato paste
1 tbsp rapeseed oil
1 tsp oregano
1/2 tsp salt
1/4 tsp black pepper
1/4 tsp onion powder
1/4 tsp garlic powder
Zubereitung/Instructions
Cover the tomatoes with boiling water and let rest for 15 minutes. Then blend all ingredients until the spread is creamy but slightly chunky.
Tipps/Notes
Because of the yoghurt this spread will age and get spicier by time. I made the spread in my 
chopper
. But you can probably use any blender and scrape down from the sides from time to time.