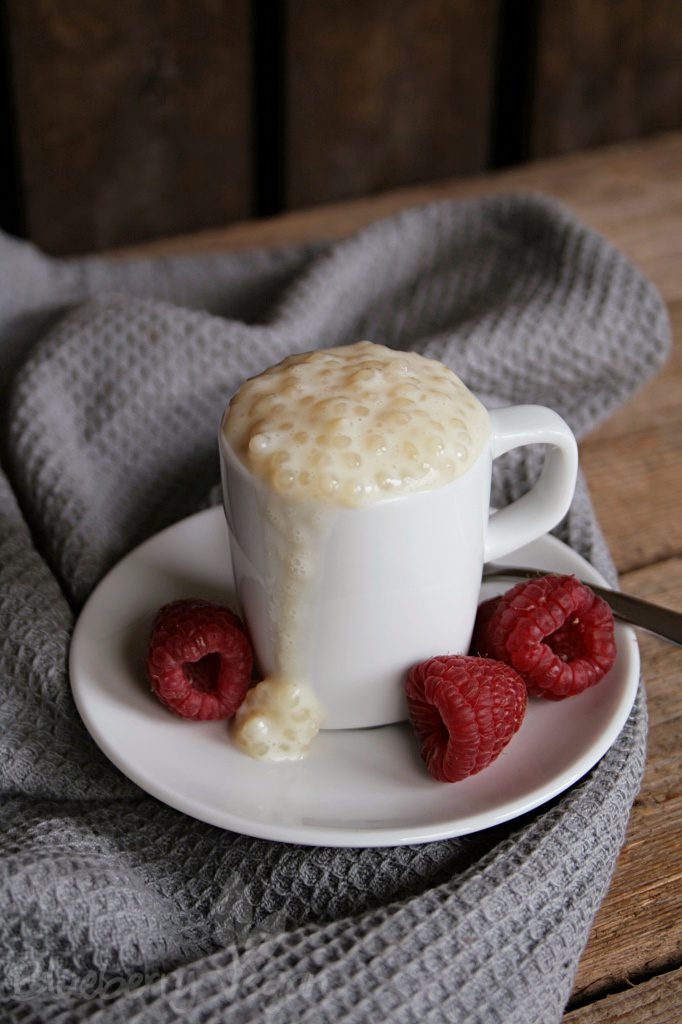 [Advertising: Affiliate Links]
Yes, this doesn't look very delicate. Almost like frogspawn. But believe me, tapioca pudding is super yummy. It tastes like a combination of rice pudding and chia pudding.
Tapioca is a starch made from cassava root. In the vegan kitchen tapioca flour is often used to thicken vegan cheeses, because tapioca tends to stretch when it thickens. For this pudding you won't need the flour but tapioca pearls. You can buy them in asian supermarkets or online.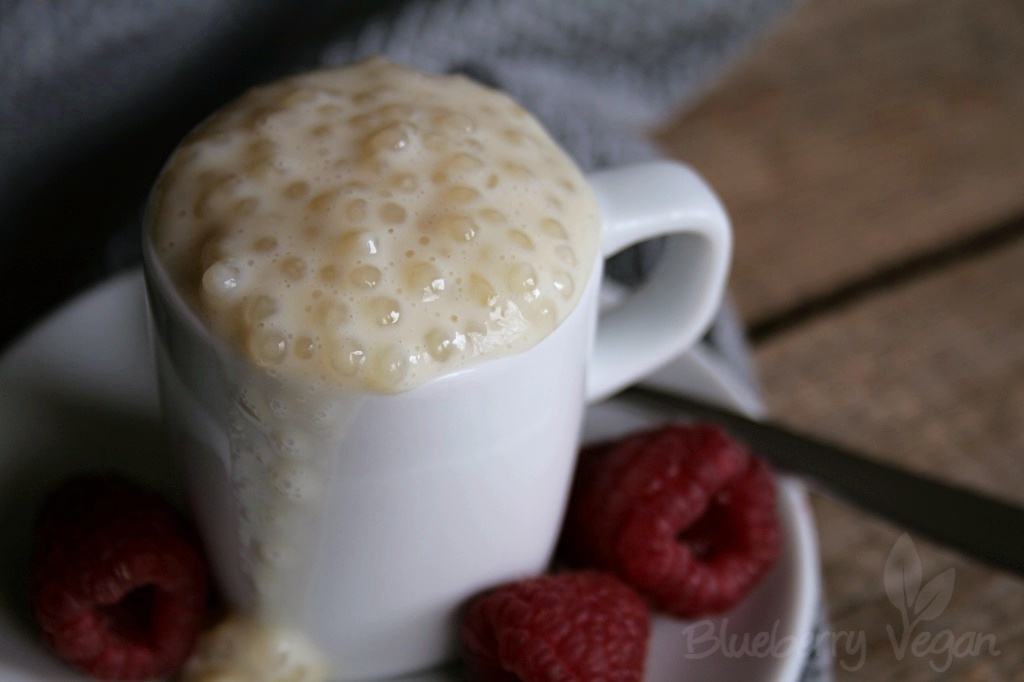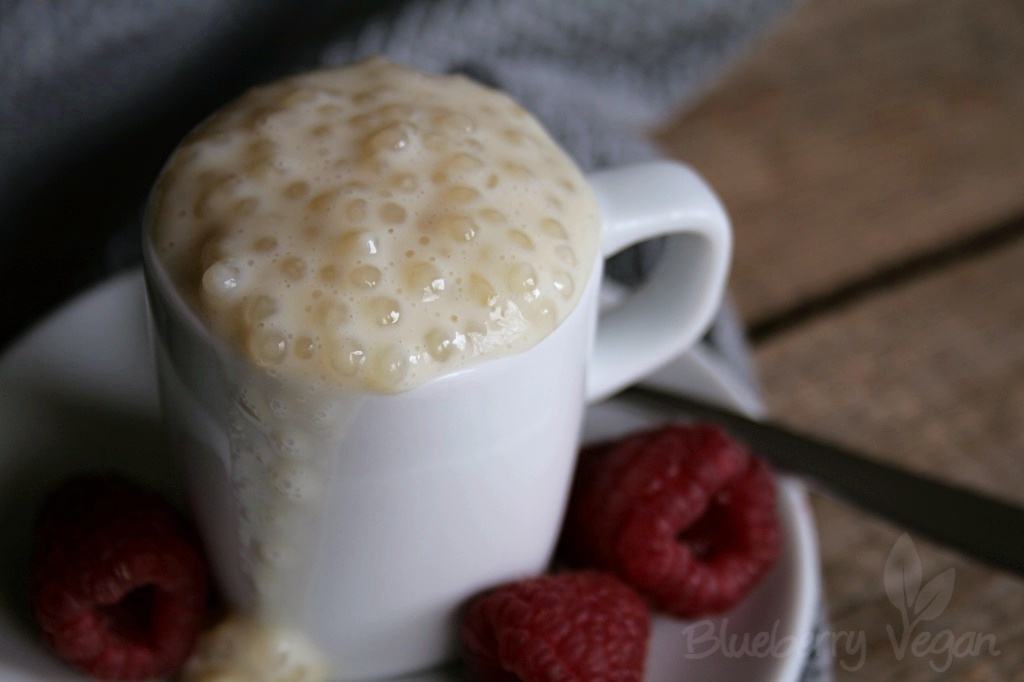 You have to try it, don't be shy!
Enjoy!
Love,
Rina
Tapioca Pudding with Vanilla
Ergibt/Yield:
2 - 4 Portions
Zutaten/Ingredients
1 cup (250 ml) plant-based milk
4 tbsp tapioca pearls
1 tsp vanilla extract
1 tbsp agave nectar
Zubereitung/Instructions
Place all ingredients in a pot and bring to boil, then reduce the heat to the lowest and let well for about 15 minutes. Stir occasionally.


The pudding tastes pure or with fruit. I tastes best with berries or banana and some nut chunks.
Tipps/Notes
Also try a chocolate tapioca pudding. Add a tablespoon of cocoa powder and sweeten a bit more to make it. You can buy tapioca pearls online:
tapioca pearls
. I like the pudding best with coconut milk or soy milk.