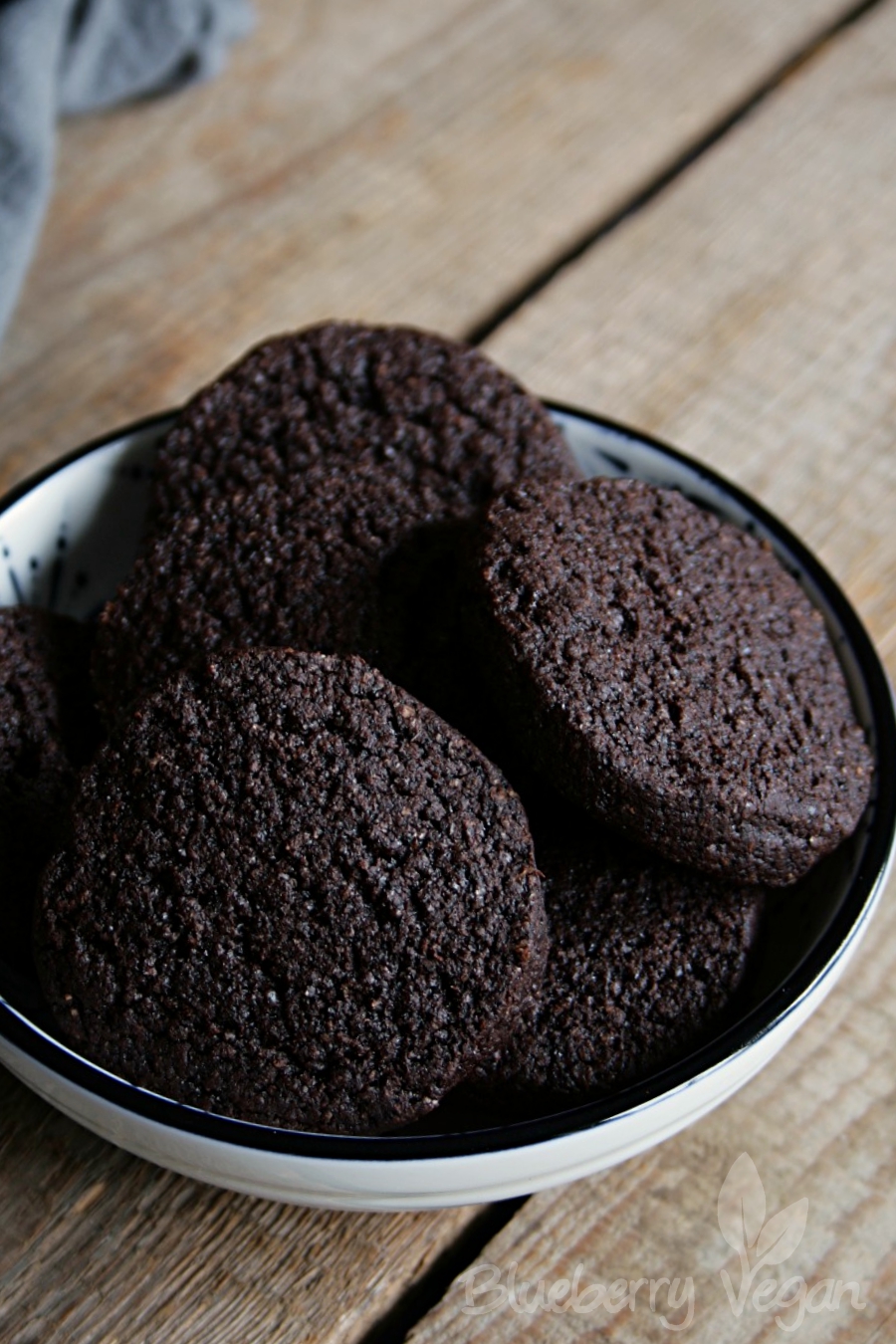 [Advertising: Affiliate Links]
If you are still up for sweets, despite the Christmas festivities, you have to try these chocolate orange cookies! When I tried the first one I thought that maybe I meant it too good with the amount of cocoa powder. But with the second cookie it was clear that I had to share the recipe with you.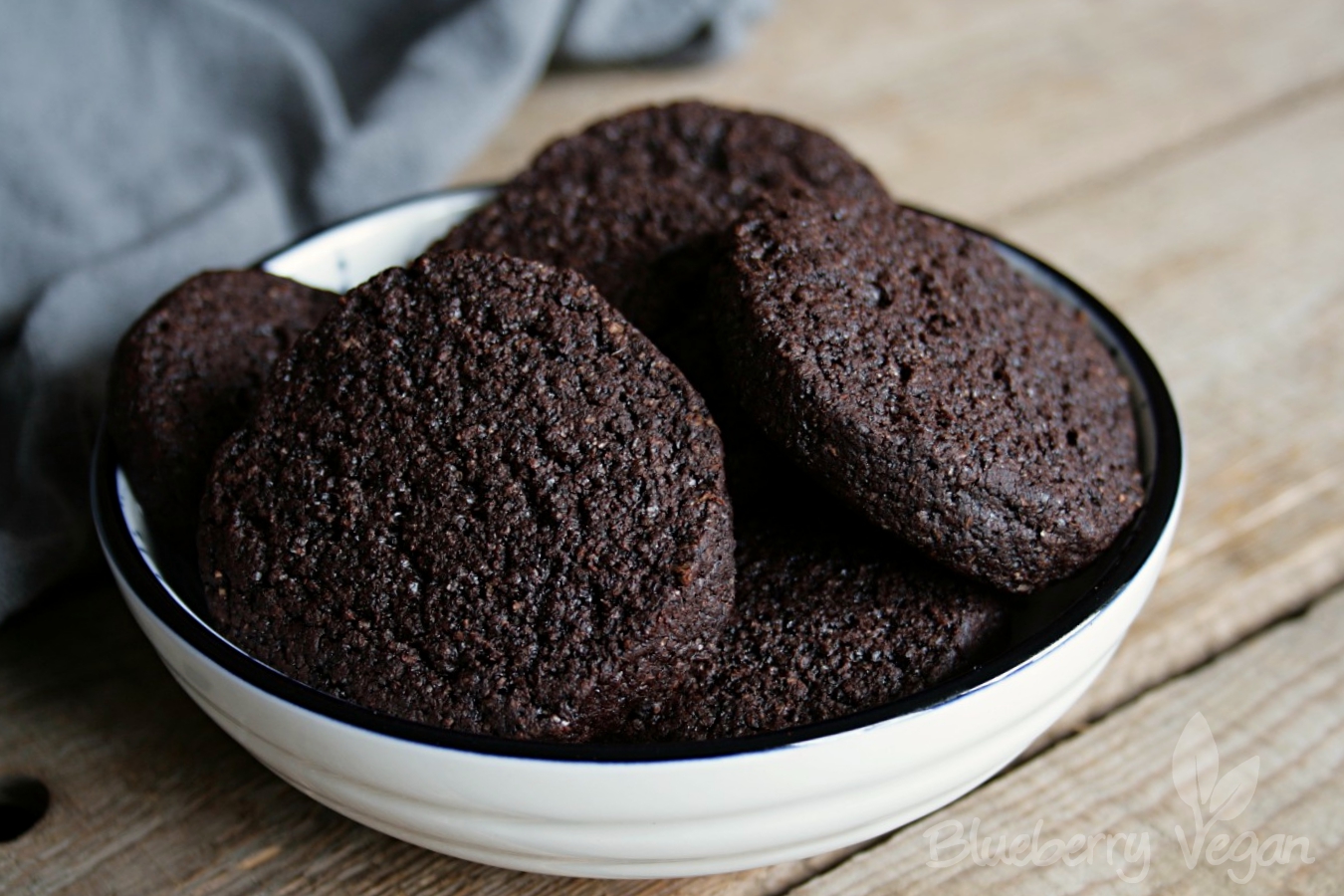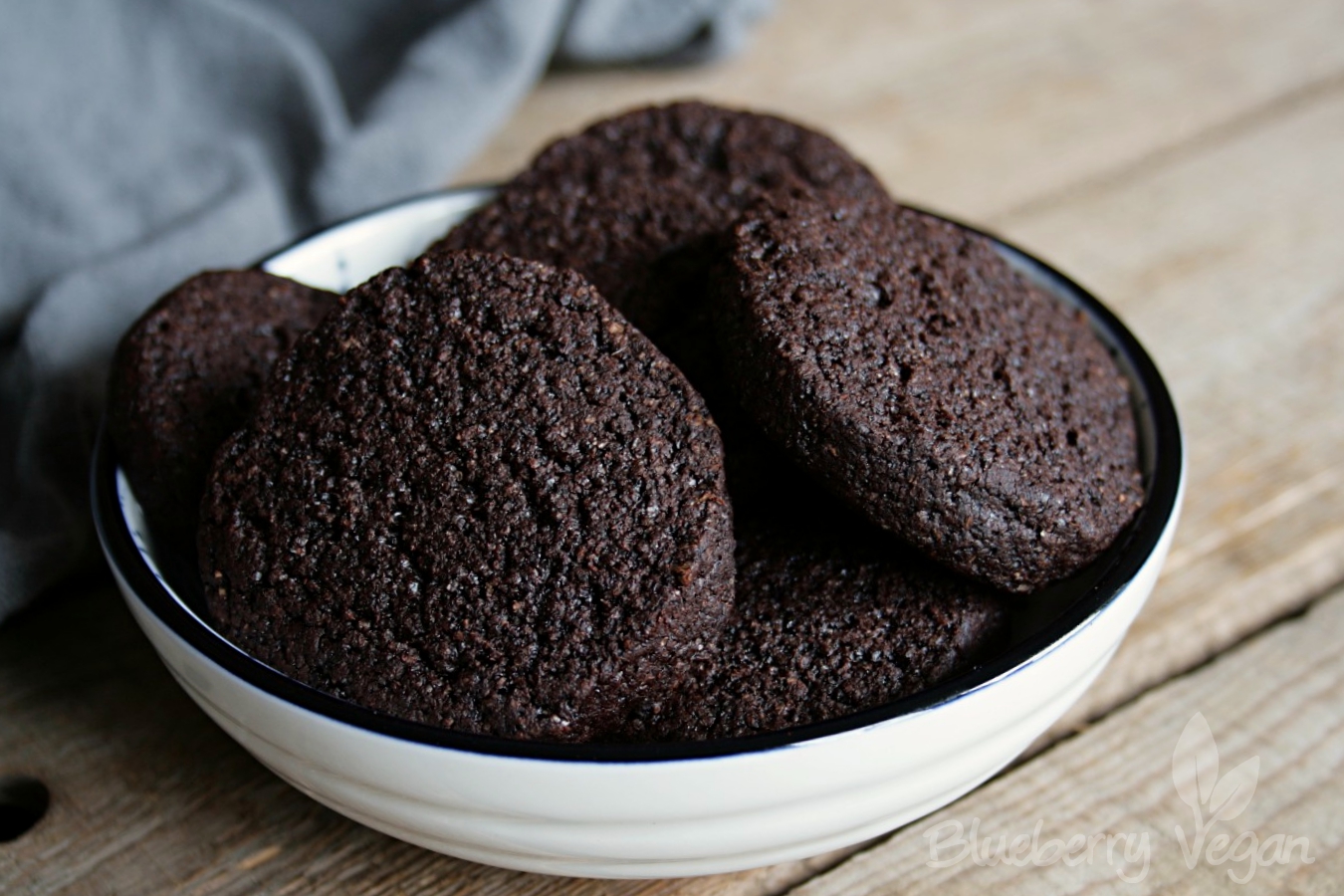 The cookies are super chocolaty. So maybe not for everyone. However, if you like the combination of chocolate and orange, these cookies are perfect for you. Also try my chocolate orange cake and if you like it more healthy make my chocolate orange energy balls.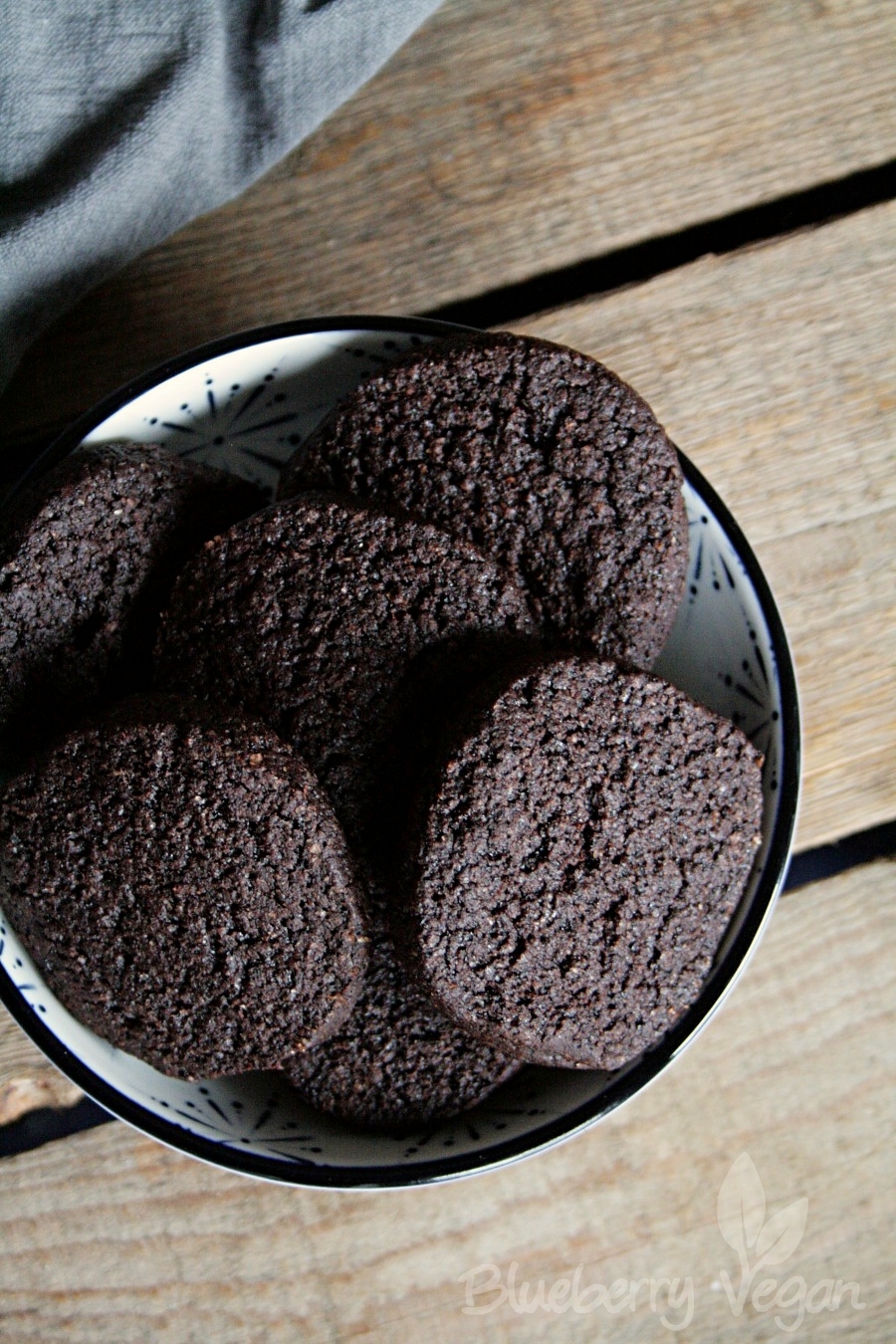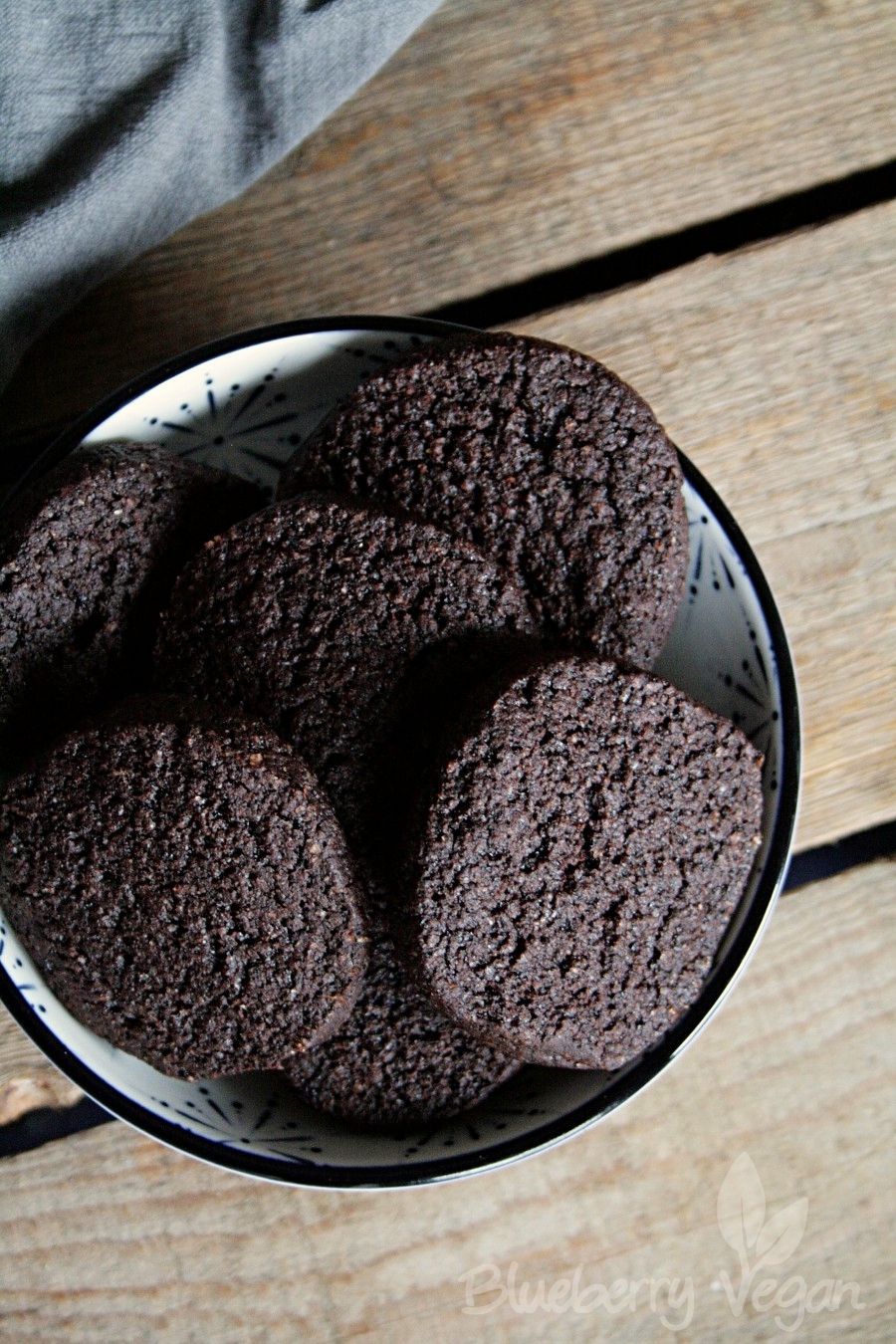 Enjoy your cookies!
Love,
Rina
Want more cookies? Also try quick chocolate cookies, chocolate chip cookies, no-bake oatmeal cookies, granola cookies, spritz cookies, coconut macaroons and spitzbuben cookies.

Chocolate Orange Cookies
Ergibt/Yield:
about 20 cookies
Zutaten/Ingredients
200 g (7 oz) sugar
150 g (5.3 oz) flour
60 g (2.1 oz) cocoa powder
1/4 tsp salt
some ground vanilla
100 g (3.5 oz) vegan butter in small pieces
4 tbsp orange juice
peel of 1 orange, ground - alternatively a few drops orange flavoring
Zubereitung/Instructions
Heat the oven to 180° C (360° F) and line two baking trays with parchment paper.


In a bowl combine all ingredients and knead the dough with your hands. Form a long rope (with a diameter of 2 inches) and cut off cookies about 0.2 inches thick. Place on the baking trays and bake each for 10 minutes.


Let the cookies cool on the tray for 5 minutes, then transfer to a cooling rack and let cool completely. Store them airtight to prevent drying and hardening.