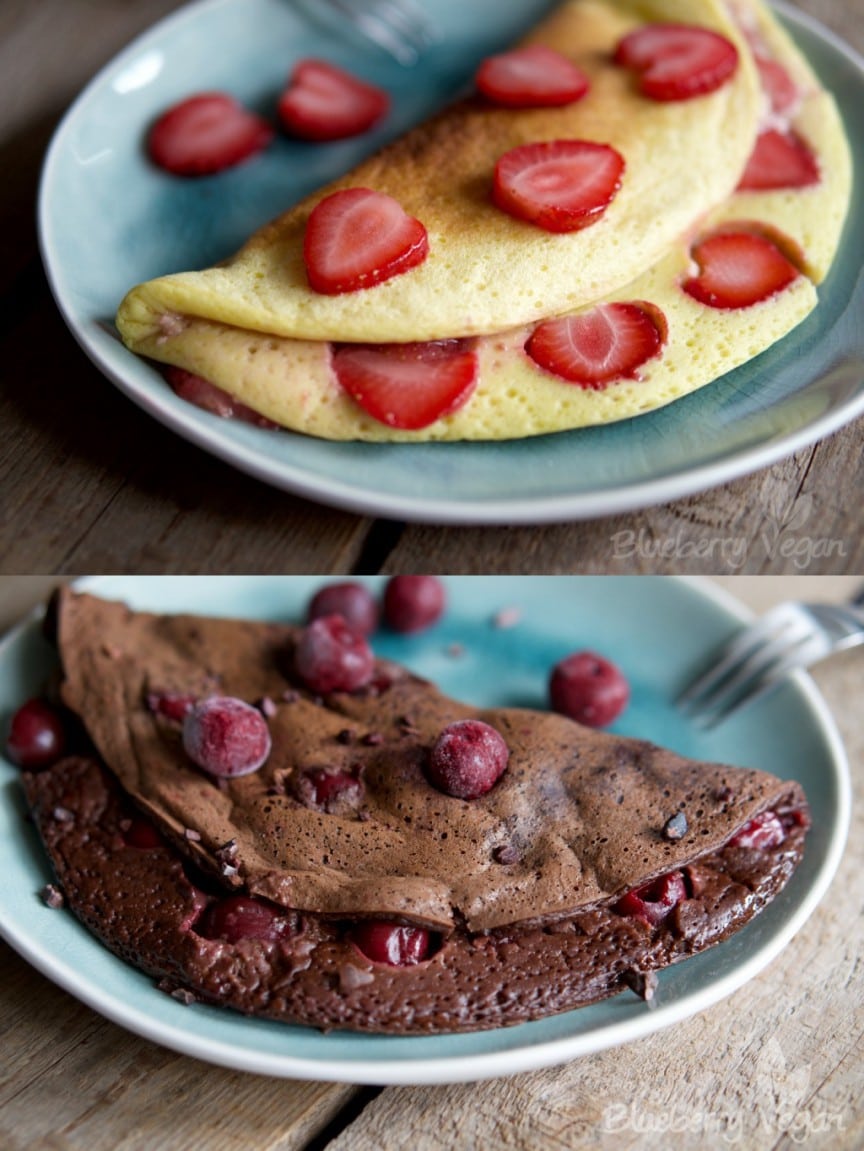 [Advertising: Affiliate Links]
Breakfast anyone? My sister Kathi made a sweet omelette a couple of days ago and posted it on Instagram. It looked so good, that I had to make sweet omelets, too. Make sweet VEGAN omelets, of course.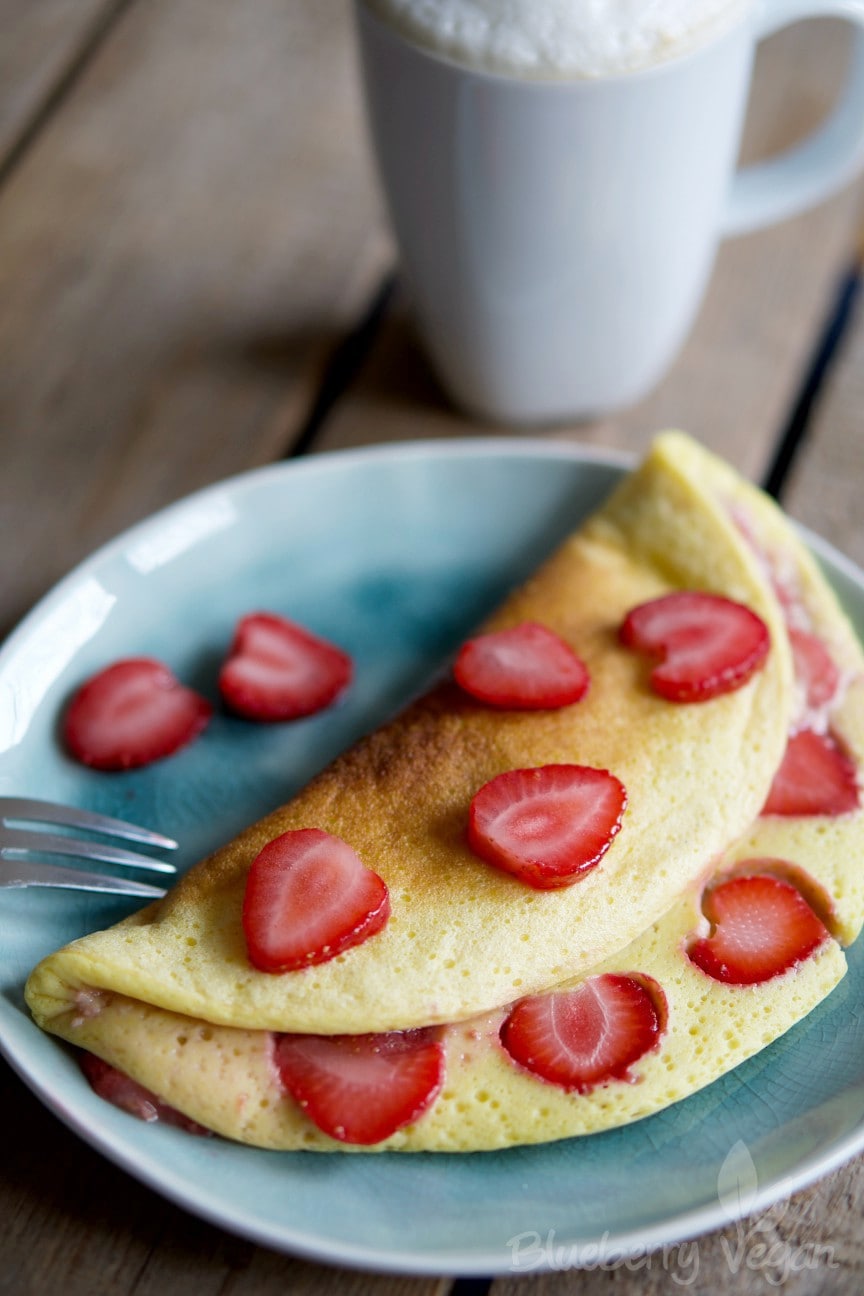 So I took my recipe for vegan omelette and changed it into a sweet version. It is a bit more unstable than the savory version, but even if the omelette doesn't make it in one piece onto your plate, I bet you love it!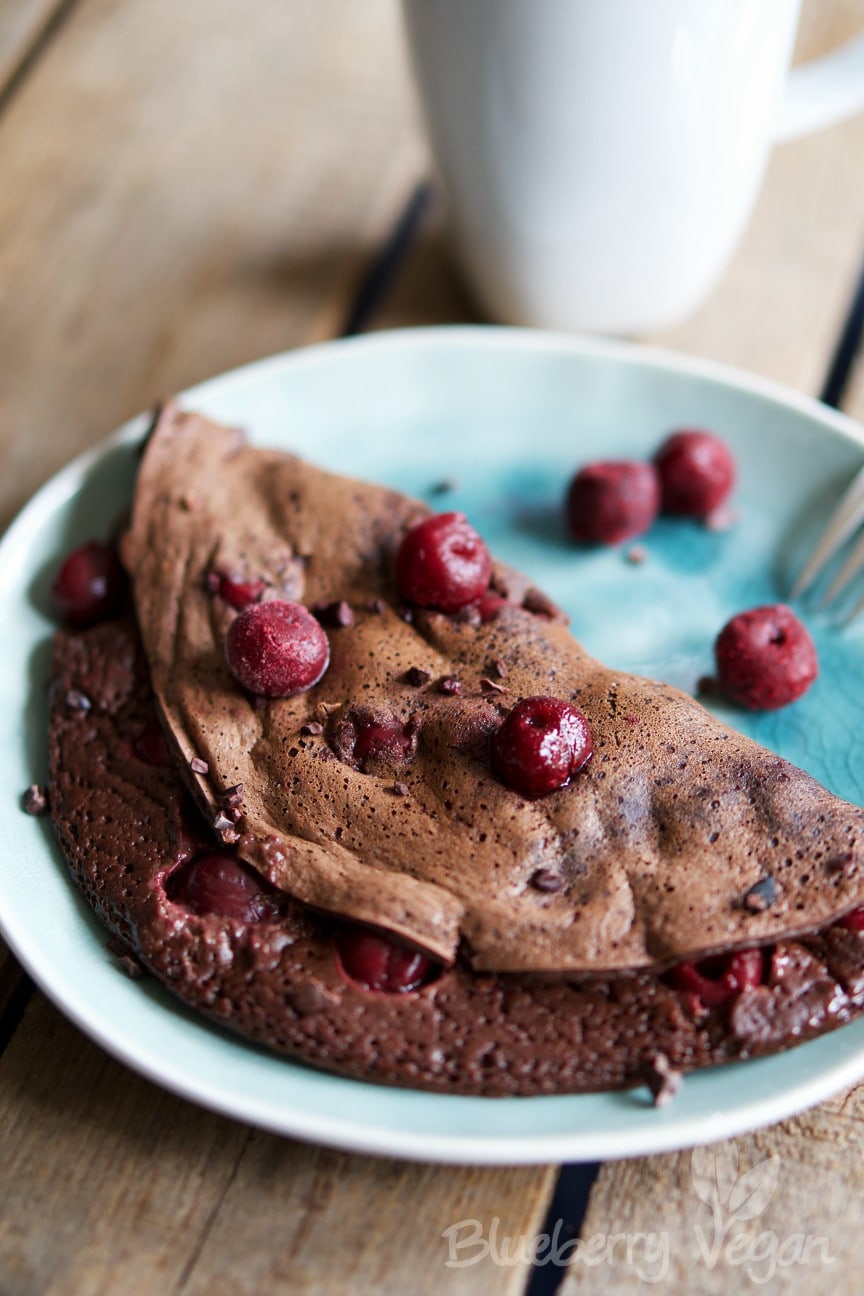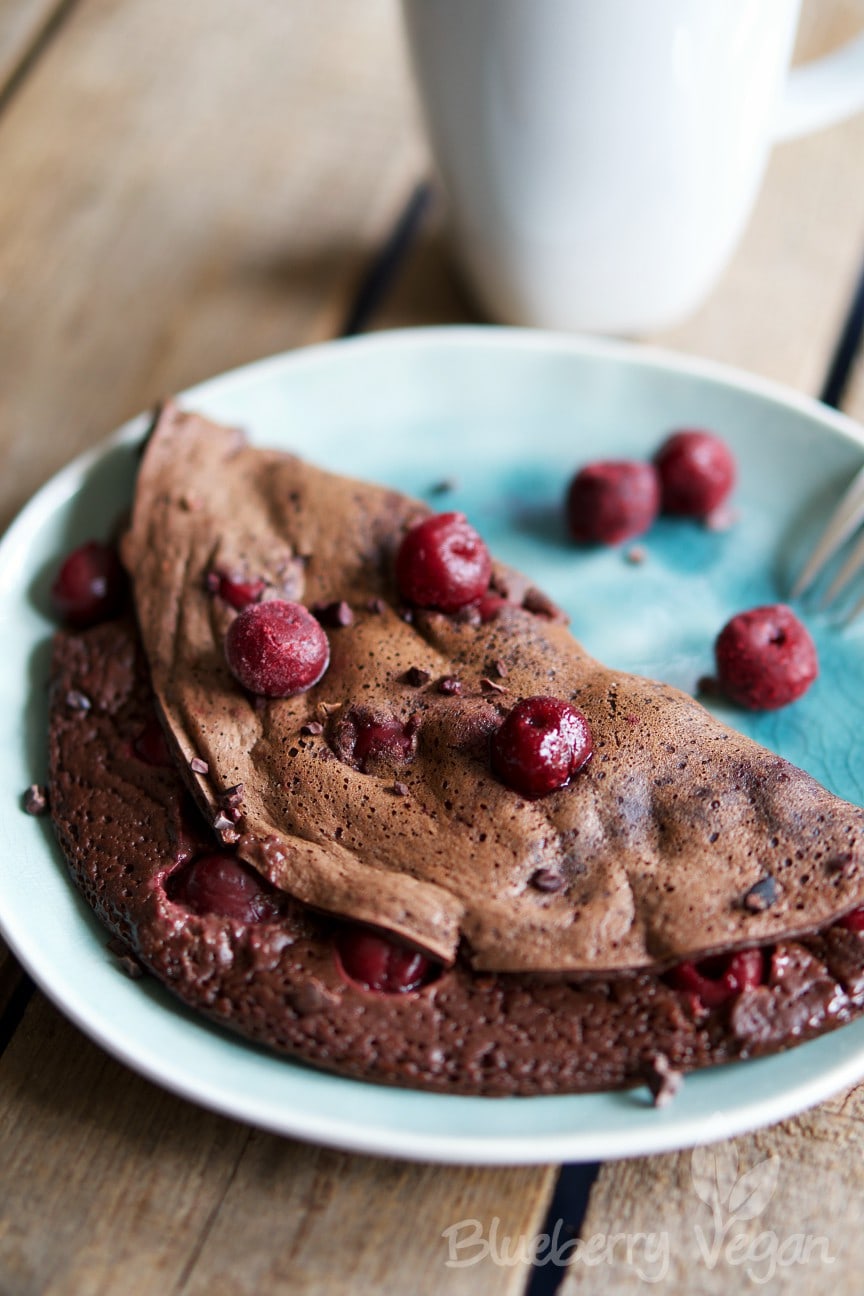 Have fun trying this recipe!
Love,
Rina
Sweet Vegan Omelets
Gang/Type:
Breakfast, Dessert
Ergibt/Yield:
1 omelette each
Zutaten/Ingredients
For the vanilla omelette:
160 g (5.6 oz) silken tofu
1 tbsp vanilla sugar
2 tbsp flour
1 tbsp corn starch


For the chocolate omelette:
160 g (5.6 oz) silken tofu
1 tbsp vanilla sugar
2 tbsp flour
1 tbsp corn starch
1 tbsp cocoa powder


Also:
Topping of choice: strawberries, cherries, cacao nibs but also banana, chocolate syrup or maple syrup...
Zubereitung/Instructions
You make both omelets the same way.


Blend all ingredients for the omelette in a blender until smooth. Heat a non-stick pan to medium heat, dust with some oil and pour in the omelette batter. Spread the topping on the omelette and cover the pan with a lid. Let cook for five minutes, then remove from the stove and let rest for another two minutes until the surface is dry.


Now be careful: Gently pull up the omelette from the pan with a spatula and fold halfway over. Then again gently pull up the omelette and put on the spatula to remove it from the pan onto a plate. You better work with two spatulas.


Garnish with more fruit, cacao nibs, shredded coconut or syrup and enjoy.
Tipps/Notes
It is tricky to get the omelette from the pan onto your plate. So don't rush and be careful. But even if it tears apart: You will enjoy it anyway!